Kwik Trip's sweaters are back, and they're uglier than ever! Plus, this year, they've got Kwik Trip holiday apparel for the whole family. Grab them here!
Thoughtful gifts are always the best gifts, so pick something unique, local and maybe even one-of-a-kind for your favorite Milwaukeean. In no particular order, of course – just 100 awesome local products for your gift-giving pleasure.
Share the Brew City love, Milwaukee!
1. Gift card from a Milwaukee restaurant
2. Cool Pabst Theater Group gear
3. Delicious and iconic Milwaukee meats from Usinger's
4. A gorgeous neighborhood poster from Historic Milwaukee
5. A coffee subscription from Valentine Coffee Roasters
6. Urban Ecology Center membership
7. One of the Brewers' new City Connect looks – particularly the grill logo
8. An enchanting evening with the Milwaukee Symphony Orchestra
9. A floral subscription from 414loral
10. A gorgeously glowing Milwaukee neon from Glowmke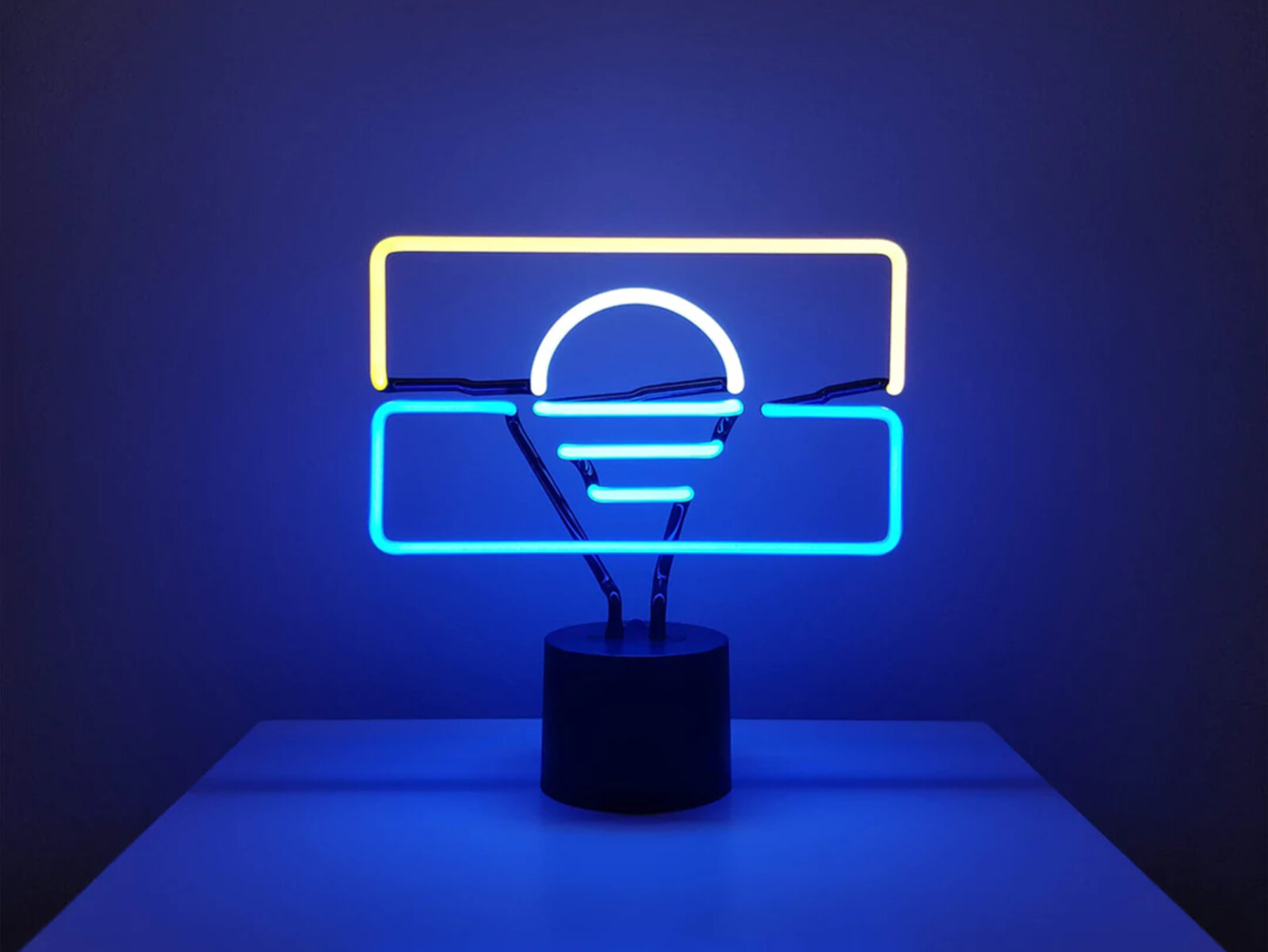 11. Locally made custom lingerie and loungewear from Madalyn Joy
12. A gift box of spices from Penzey's Spices
13. Used vinyl from Bull's Eye Records
14. Jewelry and other handmade gifts from Bronzeville Collective
15. Koss headphones always sound like a great gift
16. Matcha from Rishi Tea
17. Cute ceramics from Beth Eaton Pottery
18. "Tonic Fan Box" from Top Note Tonics
19. A big jug or sweet gift box from Kallas honey
20. Be the talk of the work or neighborhood holiday party with this festively freaky Kwik Trip ugly Christmas sweater
21. A night at the movies with a gift card for Avalon Atmospheric Theater, the Times Cinema or Marcus Theatres
22. Tickets to a 2023 Milwaukee Milkmen baseball game
23. Jewelry plus a leather hip bag from Cival
24. A 12 Days of Wisconsingift box from Delicious Food Delivered
Kwik Trip holiday merch
Our sweaters are back, and they're uglier than ever! Plus, this year, we've got Kwik Trip holiday apparel for the whole family.
25. Milwaukee Blacksmith e-gift cards for blacksmith classes or custom work
26. A 414 T-shirt or any Milwaukee classic from Too Much Metal for One Hand
27. Bucks in 6 blend from Colectivo
28. Nourish natural and locally-made products – such as its Hoan Sweet Hoan room spray
29. A Milwaukee Art Museum membership for the new year
30. Candle-making gift card from Glassnote Candle Bar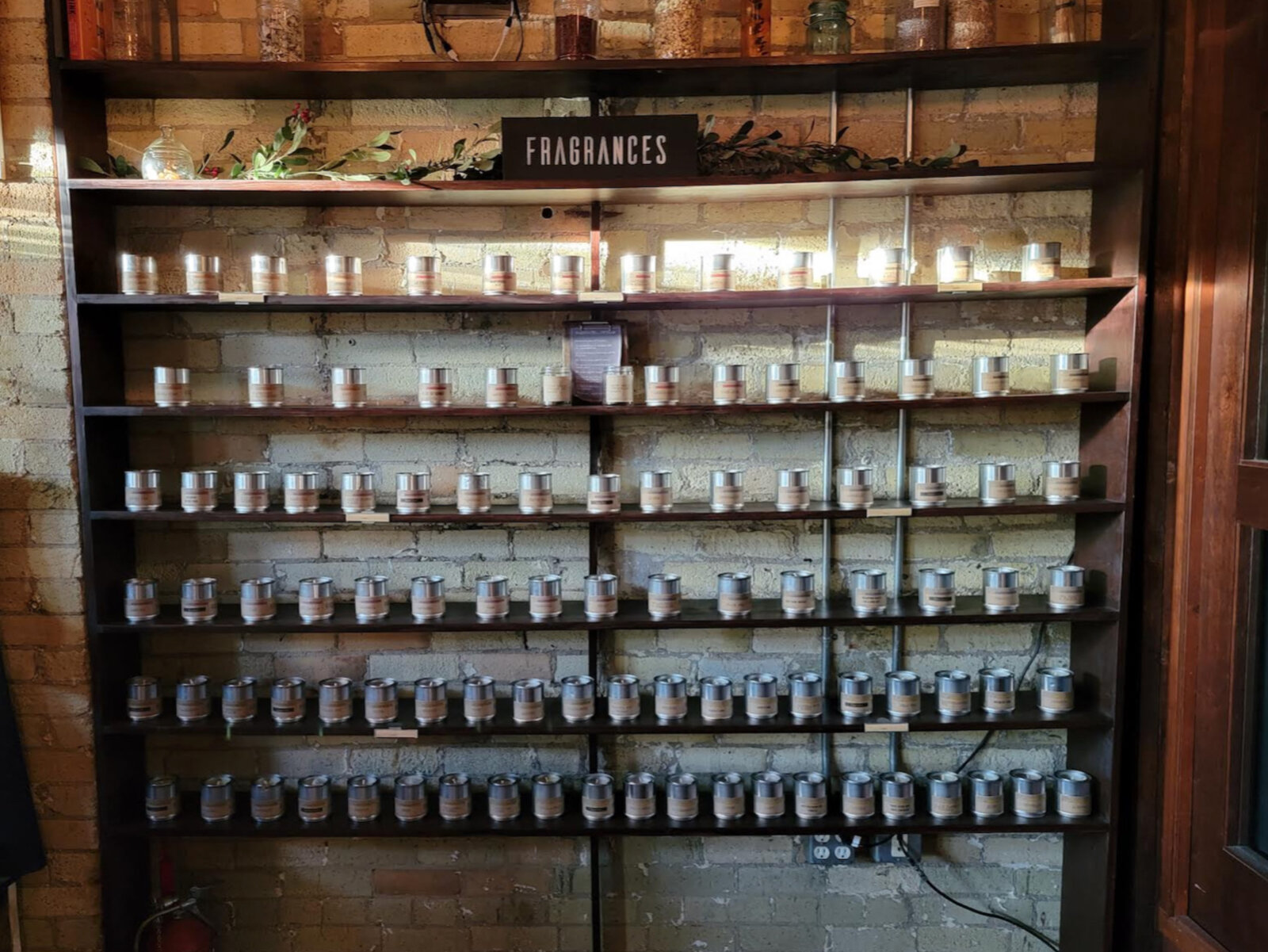 31. A taste of Milwaukee with Ma Baensch herring
32. Eleven days of Wisconsin State Fair fun with the new 11-day Fair Fun Pass
33. Milwaukee-opoly: It's like Monopoly but local ... and actually fun!
34. A gift card for Summerfest OR our foodie fests!
35. A toy, some candy and some stocking stuffers from the local institution Winkie's
36. A delightfully detailed Milwaukee map print or puzzle from Mario Zucca (he may be from Philly, but the map is MKE-approved)
37. "Walking Milwaukee," a book of 31 urban, easy walking routes (for bonus local love, buy it at Boswell Book. Co.)
38. Milorganite T-shirt from Brew City Brand
39. Milwaukee hoodies and sweatshirts from Cream City Print Lounge
40. Something and anything from Drink Wisconsinbly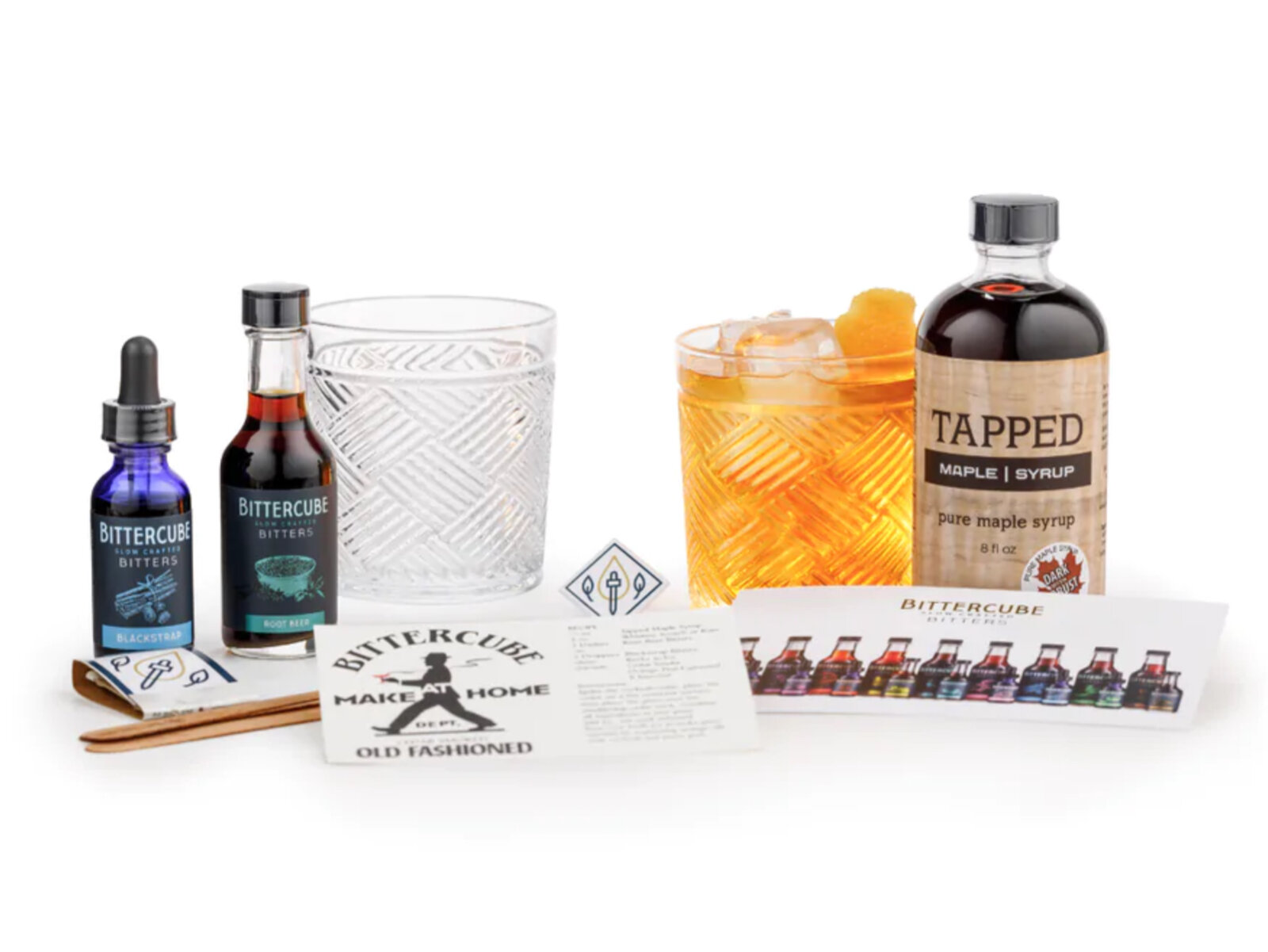 41. A subscription to Lion's Tooth Bookshop in Bay View
42. Holiday bouquet from Urban Sense Flower Shop
43. Mark your Brew City footie fandom early with a hoodie or hat repping Milwaukee Pro Soccer
44. Bags of coffee from Vennture Brew Co.
45. Our own Lori Fredrich's "Milwaukee Food: A History of Cream City Cuisine"
46. CBD holiday gift baskets and gummies from Kind Oasis
47. Plants and plant-based products from Leewards Gardens
48. Something for the sweet tooth on your list: chocolates from Burke Candy
49. Cool pop culture art created by Kpolly
By now, you've probably figured out that Drink Wisconsinbly are staunch supporters of all things Wisconsin. So, needless to say, they love things that are made within our state's borders. They're collaborating with area makers to create these unique products that are enhanced with double Wisconsin power.
50. Tasty sauces, seasonings and more from Burn Pit BBQ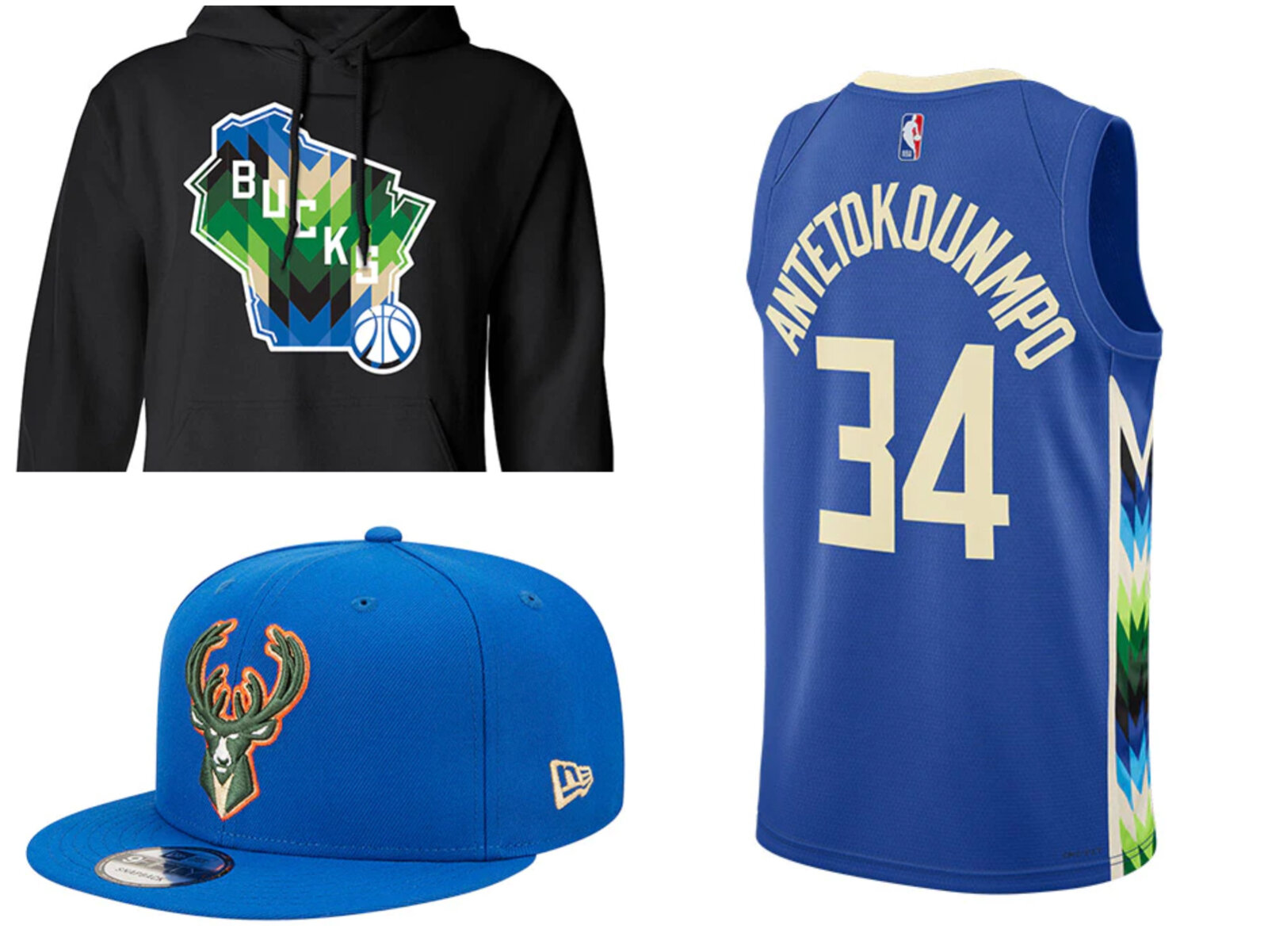 51. A Giannis Antetokounmpo Bucks jersey – perhaps from the new City Edition collection
52. Vintage vinyl at Acme Records
53. Any of the fabulous finds – from fashion to fun gifts – at Sparrow Collective or one of Milwaukee's many unique boutiques
54. Pints of Purple Door ice cream (shipping available)
55. "Dinner in the Beer Garden" beer cookbook by local author Lucy Saunders
56. Boots, bags or a gift card from Milwaukee Boot Co.
57. A Milwaukee Home T-shirt
58. Membership to the Milwaukee County Zoo
59. For the beer fan: A tasty place in Gathering Place's members society
60. Jean's Clay Studio's contemporary stoneware pottery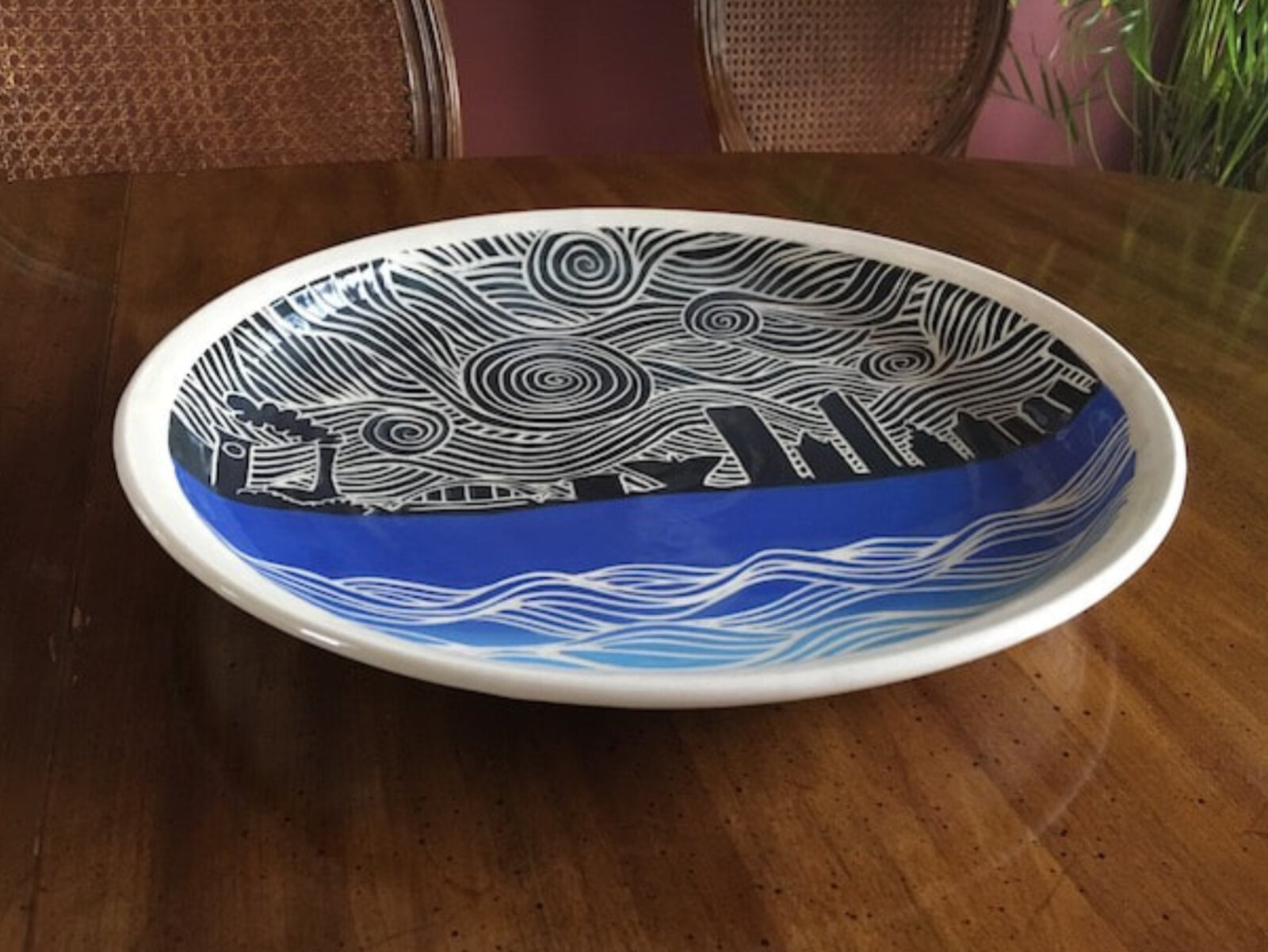 61. Gift items from Kujichagulia Producer's Cooperative inside Sherman Phoenix
62. A 2023 Pub Pass to help explore (and of course drink) MKE's growing craft brewery scene
63. Some sweet mid-century furniture and furnishings from BC Modern
64. A telescope or some other oddball object from American Science and Surplus
65. Original art by Milwaukee artist Todd Mrozinski
66. A gift certificate for all the great shops and vendors at Milwaukee Public Market
67. Tickets to one of the awesome concerts coming Milwaukee's way next year
68. A slick new jersey, throwback t-shirt or themed cribbage board from the Milwaukee Admirals
69. "Milwaukee Frozen Custard" book by Kathleen McCann and our own Bobby Tanzilo
70. The charcoal detoxifying mask or other beauty products from Fern and Nettle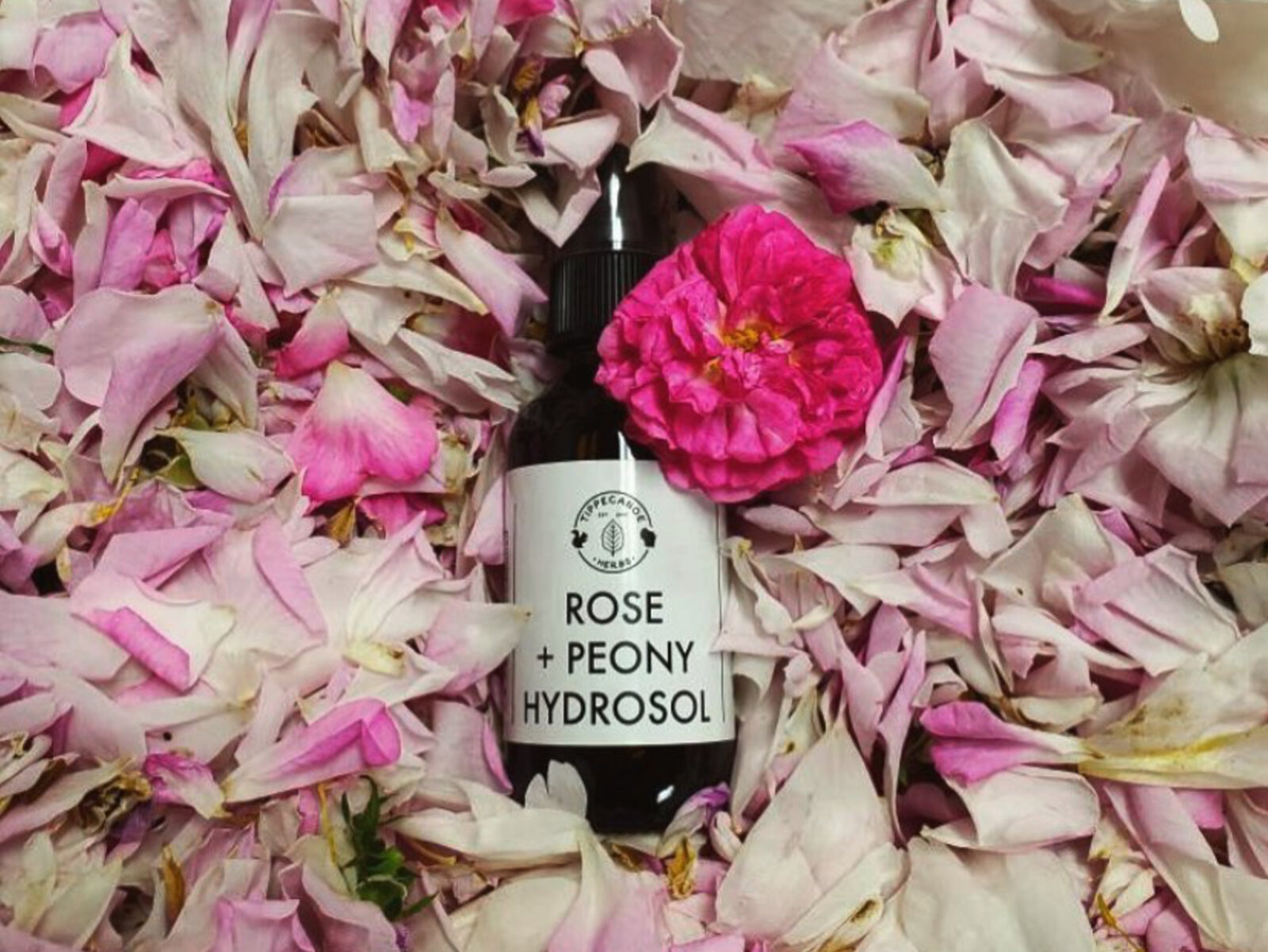 71. Flame Fire Cider or another natural tea, tincture or more from Tippecanoe Herbs
72. New and retro stocking stuffers from Fischberger's
73. Sustainable jewelry from Bavlnkabrand
74. A bottle of ready-to-pour Old Fashioneds/Manhattans from Soul Boxer
75. Beef jerky from Held's Market
76. Sign somebody up for one of Ray's intoxicatingly educational tasting events
77. Custom woodwork furniture and more from Urban Craftsman
78. A new hat from McLaughlin & Jayes Hat Co. in Bay View
79. Greenery and gifts from Mod Gen
80. A Charlie Berens "Manitowoc Minute" bobblehead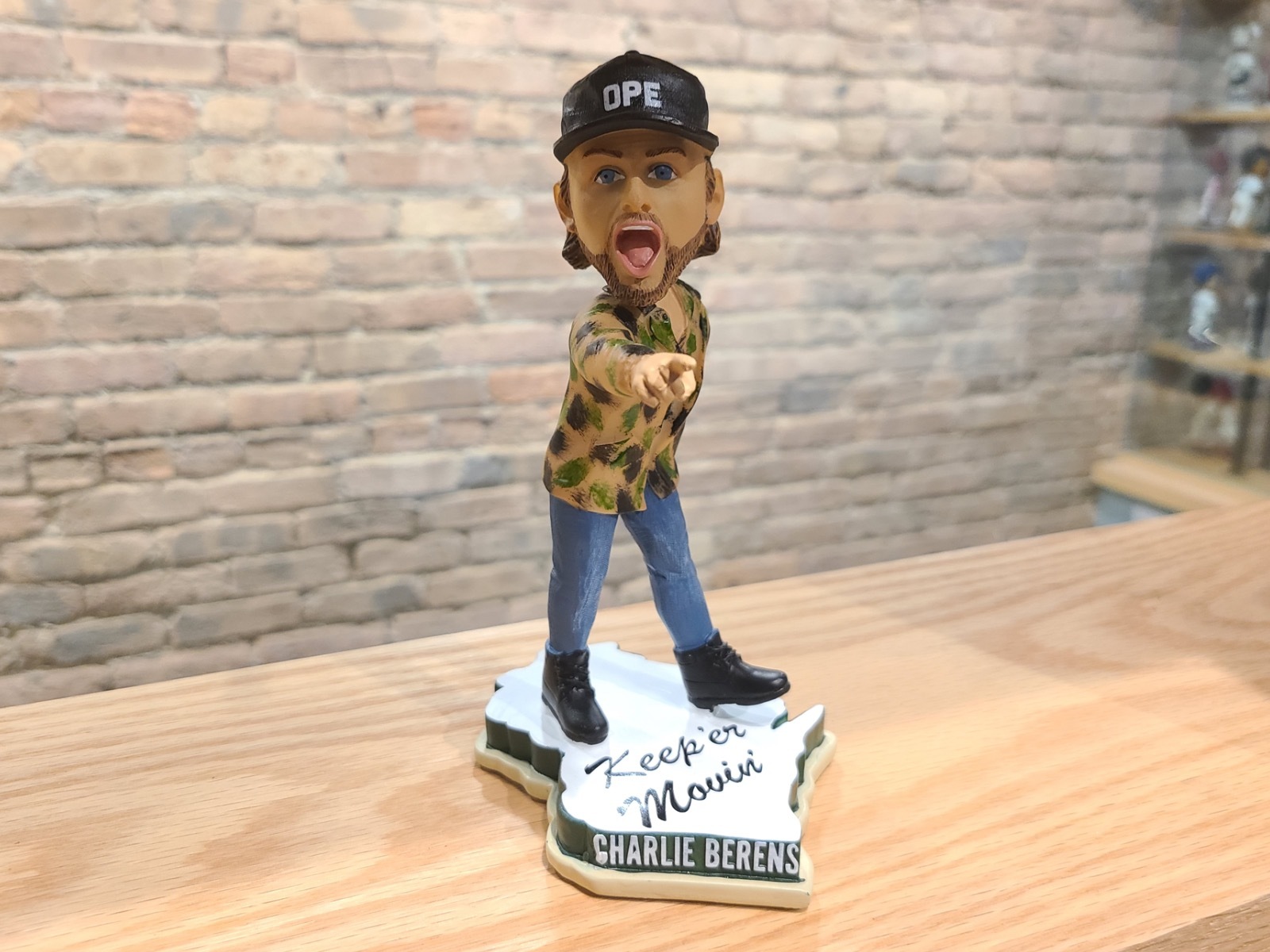 81. Gorgeous mosaic birds and more from artist Jessica Laub
82. A new pair of kicks from MODA3
83. An adorable dog photo shoot for your pup or a friend's from Barking Dog Images
84. A Milwaukee Film membership – and some MKE Film swag while you're at it too
85. A Stag Barbershop shave
86. A vintage piece from Dandy
87. An ugly sweater for a friend, yourself or even your dog from Miller Lite
88. Original holiday cards, greeting cards and prints from Orange and Blue
89. Bitters from Bittercube
90. Ron Faiola's latest supper club book, "The Wisconsin Supper Clubs Story: An Illustrated History with Relish"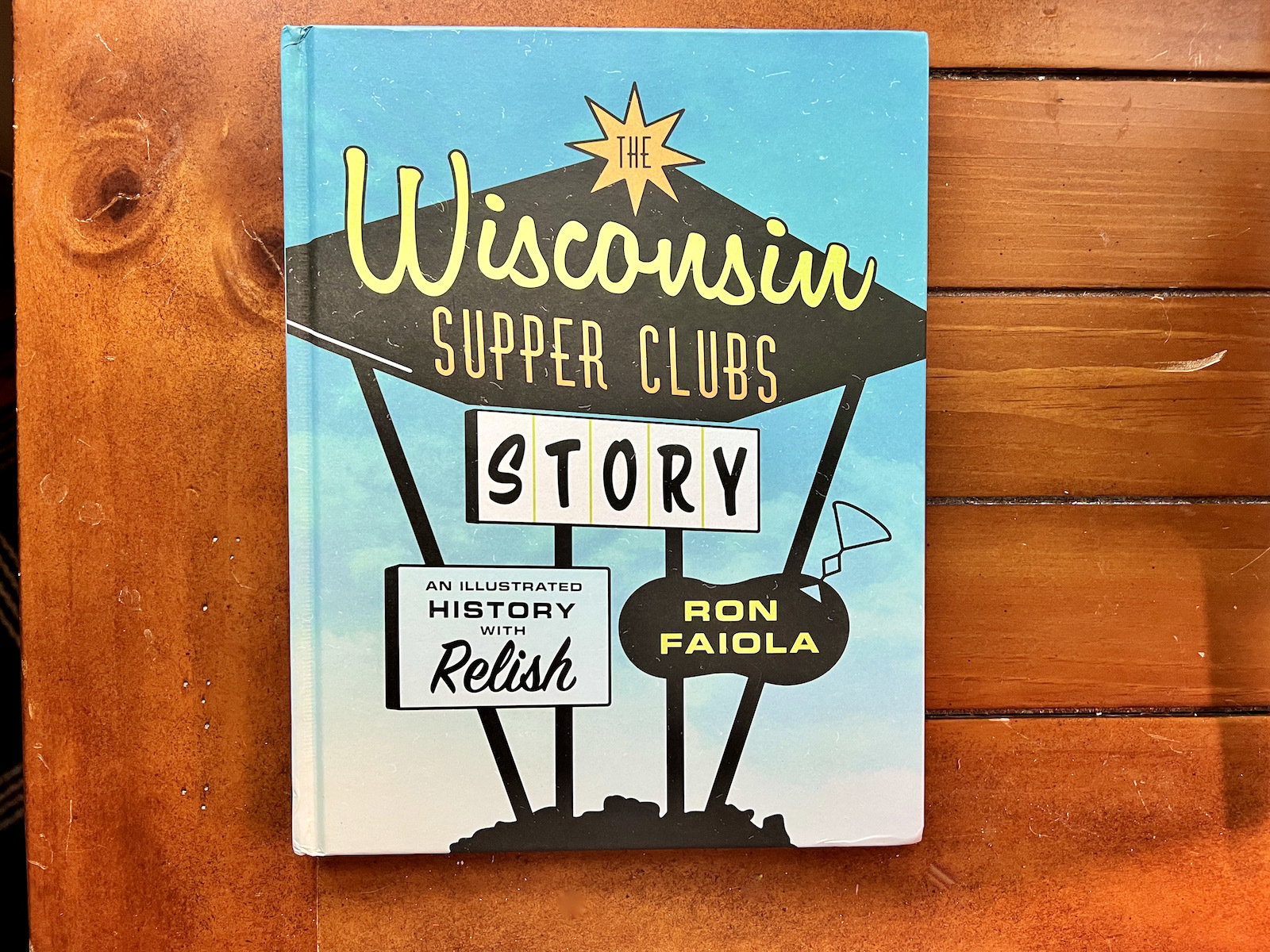 91. A mixed box of brews from Story Hill BKC
92. Ceramic ornaments from Janelle Gramling
93. Soul Brew Kombucha
94. Refurbished bike from Milwaukee Bike Collective
95. Incense from URSA
96. A Baby Yoda ornament (or some other pop culture favorite) from Uberdork Designs
97. Portable wine glasses from HaloVino
98. John Gurda's "The Making of Milwaukee" – now in its fourth updated edition (Get it locally from Boswell Book Co.)
99. Chase My Creations' anti-racist T-shirts
100. The "Milwaukee" bar (or any of the other sweet treats) from Indulgence Chocolatiers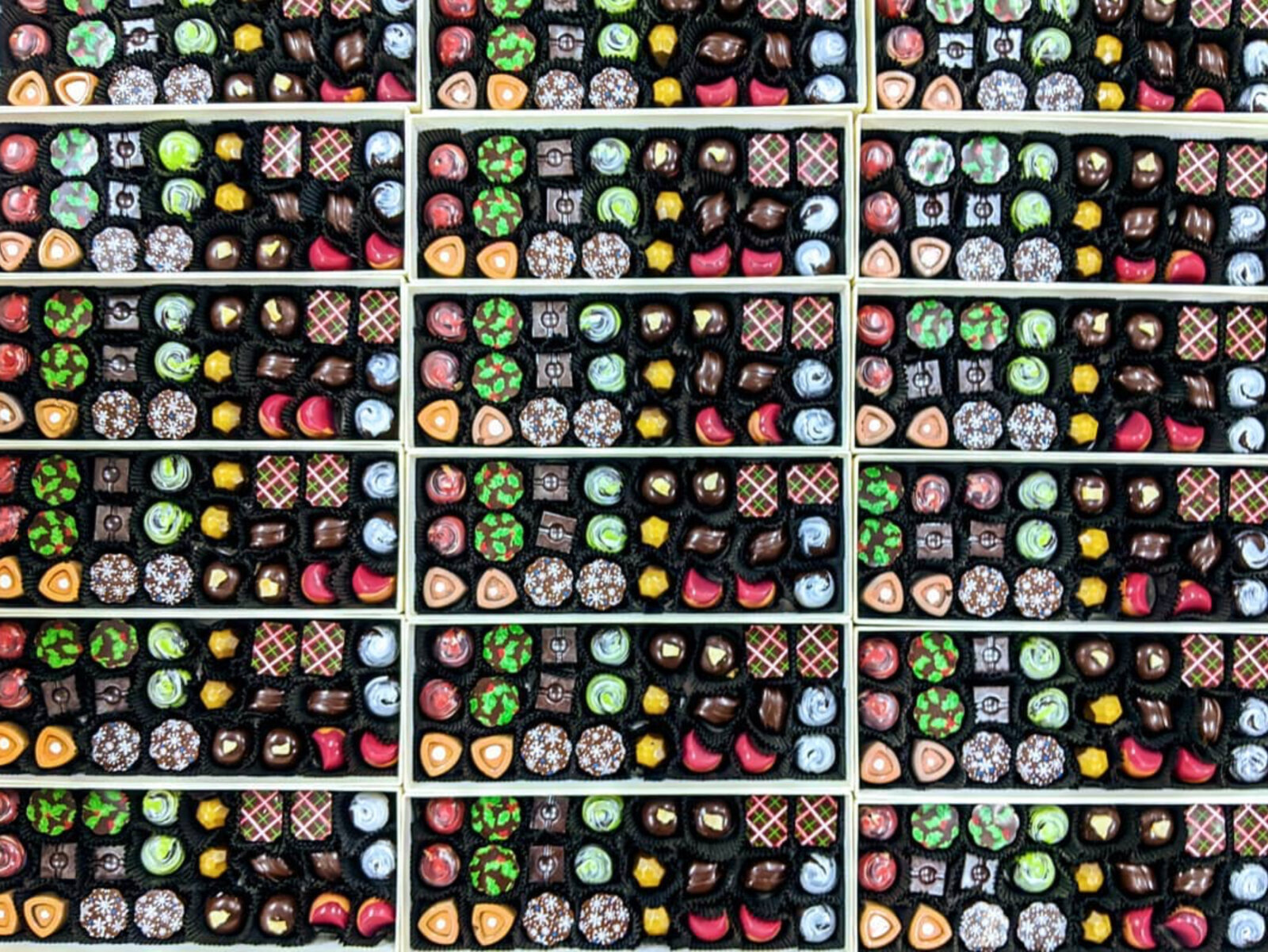 As much as it is a gigantic cliché to say that one has always had a passion for film, Matt Mueller has always had a passion for film. Whether it was bringing in the latest movie reviews for his first grade show-and-tell or writing film reviews for the St. Norbert College Times as a high school student, Matt is way too obsessed with movies for his own good.
When he's not writing about the latest blockbuster or talking much too glowingly about "Piranha 3D," Matt can probably be found watching literally any sport (minus cricket) or working at - get this - a local movie theater. Or watching a movie. Yeah, he's probably watching a movie.