Don't miss out on the action. Get the OnMilwaukee Weekend Preview in your inbox every Thursday. Subscribe now!
The Weekend Preview is brought to you by Potawatomi Hotel & Casino. Get there this weekend!
Happy Pride Month! Celebrate by attending the Pride parade on Sunday and a weekend-long PrideFest that'll have you partying the weekend away! Since the weather is getting warmer, you need to get out and get some sun too with plenty of other fun events this weekend! Make sure to stay up to date on what's happening this weekend with our preview!
You're in for a treat all weekend long – so scroll down to see what all the city has in store, brought to you by Potawatomi Hotel and Casino!
FRIDAY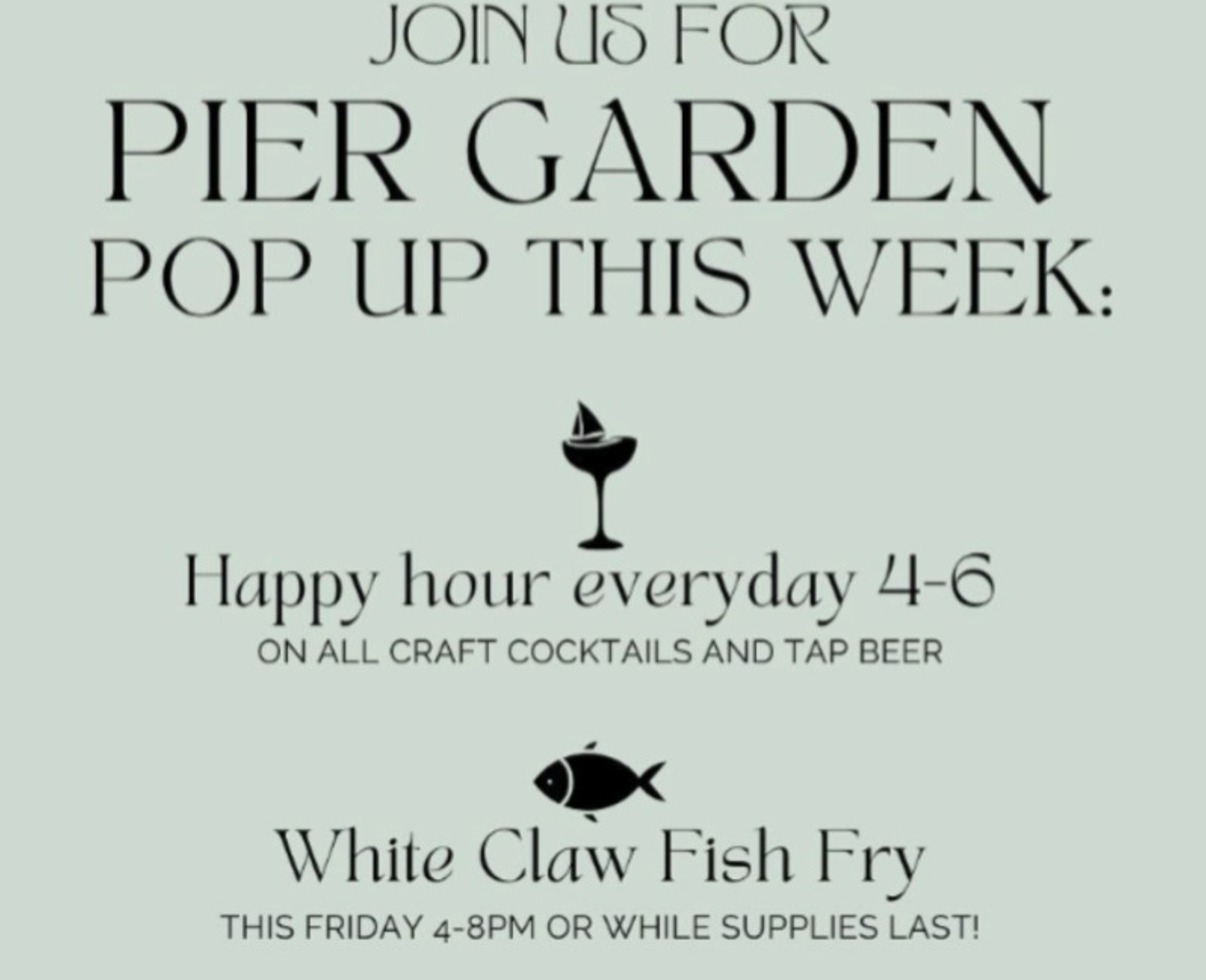 WHITE CLAW FISH FRY
Start summer early by enjoying the Pier Garden pop-up all summer long at the Starling. This week indulge in their happy hour Tuesday through Wednesday from 4 to 9 p.m. and Thursday through Friday from 4 to 10 p.m. on all craft cocktails and tap beer. Plus, get your hands on their White Claw Fish Fry from 4 to 8 p.m. because it's not Friday without a fish fry!
BAY VIEW GALLERY NIGHT & SUMMER KICK-OFF PARTY
It's Bay View Gallery Night, and New Barons Brewing Cooperative is kicking off the summer with a party! Enjoy featured artists Kelley Curran at the live photo booth and leave your collaborative mark at the tap room. Enjoy good eats from Tots on the Street and Rose Mob Grill. Listen to live music by Moonglow and Tigera from 6 to 10 p.m.
JACKIE KASHIAN
For more than 35 years, Jackie has been in the business of standup, last featured on "The Late Late Show with James Corden." This one-woman show at The Laughing Tap will surely knock your socks off and have your belly laughing the night away. Click here to purchase your tickets today.
KENNY WAYNE SHEPHERD BAND
Get lost in the blues-infused rock n' roll sound of Kenny Wayne Shepherd this Friday at The Pabst Theater at 8 p.m. Shepherd has sold millions of albums worldwide, received five Grammy nominations, two Billboard Music Awards and more across his sterling girl. Rock out with Kenny this Friday and click here for more information.
SPECIALITY COCKTAILS
Can't celebrate the weekend properly without a cocktail or two at Potawatomi Hotel and Casino! Enjoy $12 specialty cocktails like the Cuban Cocktail with an Asian twist and the Sake Mojito at Ruyi. Check out their full cocktail menu here and enjoy the sweet taste of the weekend after every sip.
JAMMIN' ON JANESVILLE
Get the best of the best of Muskego's popular street food, rock out to some jams at designated live music locations, games, prizes and so much more at Jammin' on Janesville this Friday from 5 to 9 p.m. Bring your family and friends to not only celebrate the start of summer but local artists and vendors too.
DINO DON'S JOURNEY TO THE ICE AGE
Meet the extinct animals that once roamed the Earth! Be immersed in this special exhibit that features a collection of giant mammals that date back 2.4 million years and animatronic life-sized creatures. Check it out today - click here for more information.
COMEDYSPORTZ MATCH
Looking for a laugh? Join Rec League this Thursday for either the 7 p.m. or 8:15 p.m. ComedySportz match shows. Band together with people around the round to create the best suggestions for a powerfully hilarious show. Tickets are $10 cash per person at the door and the bar and restaurant open at 6 p.m.
SATURDAY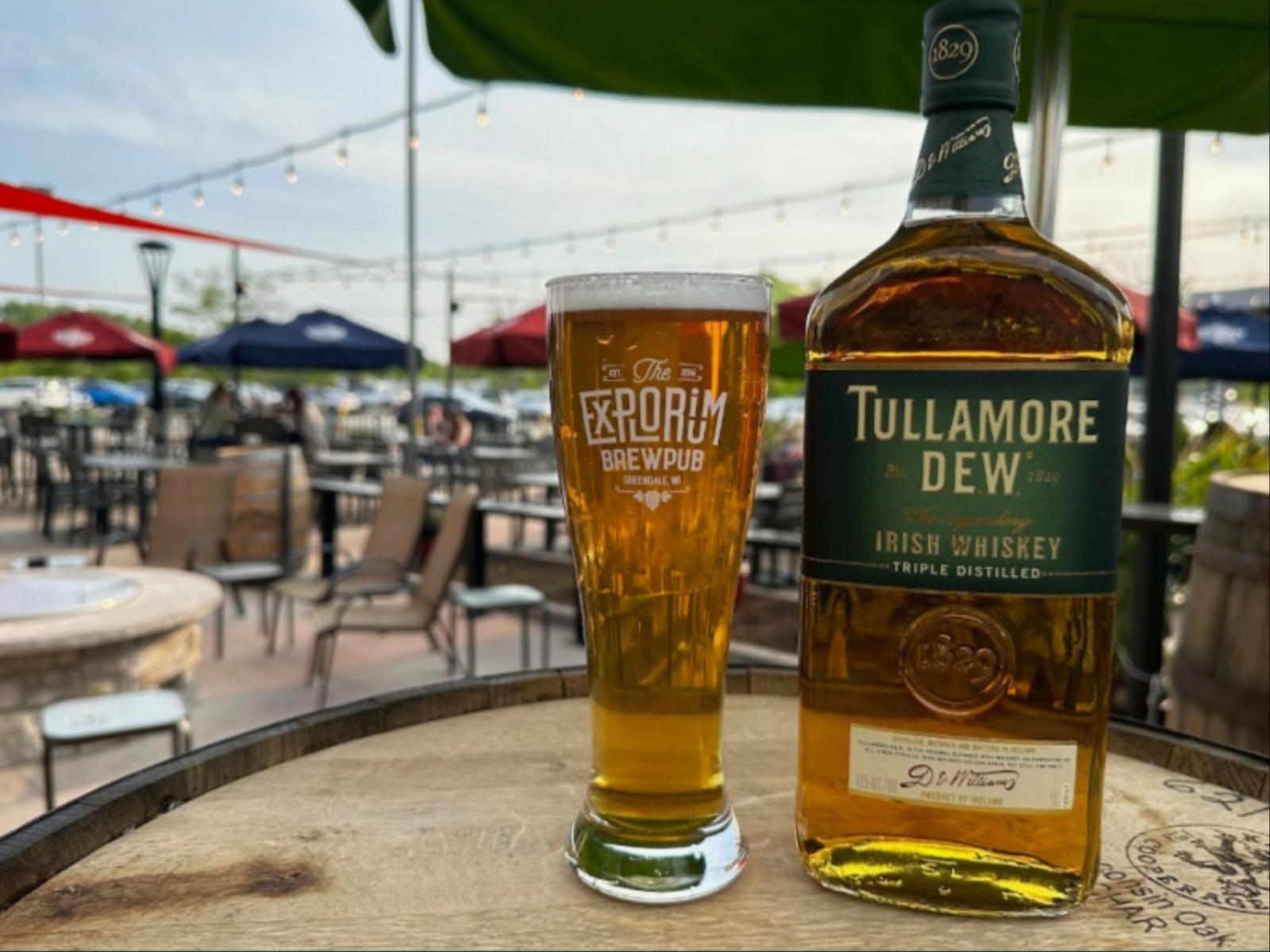 "WHAT'S YOUR D.E.W. & A BREW"
If you like free beer, whiskey, pizza, music and swag – and who doesn't? – this event is for you! Join the OnMilwaukee Squad and head over to Explorium Brewpub Third Ward for this new VIP series from 2 to 5 p.m. Squad members will enjoy all sorts of VIP perks including early and VIP access to events, discounted and free tickets, special content, private contests and more. Participate in a three-beer tasting of Explorium's porter, pale ale and red ale with a two-ounce pour of Tullamore D.E.W with complimentary pizza, wings, pretzel bites and more! Sign up today and take advantage of this opportunity.
GEORGE STRAIT CONCERT VIP TAILGATE
Get your tickets now and giddy up to Third Street Tavern's George Strait VIP tailgate party this Saturday at American Family Field. The best way to honor the music hall-of-famer is to get your boots on and attend the party from 2:30 to 5:30 p.m. at the designated VIP tailgate which includes a full open bar, food buffet, photo ops, free gear, transportation to and from the AmFam Field show and so much more. Read all about it!
EAST SIDE MAKERS MARKET & BAR HOP
Get over to the East Side of Milwaukee for the East Side Makers Market and Bar Hop happening this Saturday from 1 to 6 p.m. Enjoy some food, drinks and handmade products from local vendors at one of all of the three locations: Hacienda Taproom & Kitchen, Kind Oasis and Good City Brewing. This event is free to attend and you only pay for items or drinks.
STREET SOCCER OPEN PLAY
Kick it with your friends this weekend! Register today and play a pickup game at Burnham Park this Saturday from 3 to 4 p.m. for Street Soccer. Organized by Nov Classic, pickup games are free to attend or if you just want to enjoy the environment - you can attend too.
LAW ENFORCEMENT CHARITY RIDE
The House of Harley-Davidson is honoring law enforcement with a charity ride this Saturday at 10 a.m. The ride will depart from the House of Harley and proceeds from this event will go toward the WI Concerns of Police Survivors. Register today or in person the day of at 8:30 a.m. - $25 per person and $35 with a passenger.
FIVE FIFTY-FIFTY 5K
Get over to Veterans Park this Saturday at 10 a.m. for a 5K! Take part in this nationwide event that's 5Ks in 50 states in 50 days to help raise awareness of mental illness and mental health. While this event is not timed; the goal is to help raise awareness for those who are suffering to assure them they are not alone.
ADMIRALS VS FIREBIRDS GAME 5
The Admirals are in the Western Conference Finals! Cheer on Milwaukee's hockey team as they attempt to continue their playoff push to the Calder Cup and hopefully take a 3-2 lead in this seven-game series. For hockey hardcore or on-ice amateurs alike, an Admirals game is a thrill – and postseason hockey is the best of the best, so get over to the UWM Panther Arena on Saturday night and make some noise for our boys!
NON-POP
Dance the night away at Mad Planet during Non-Pop Ft. Captain. Grab your friends and get down to music by four different DJs, live art, Henna and visual productions by Police Create Hippies. The doors open at 9 p.m. and the cover fee is $7. All donations will benefit the MKE LGBT Community Center.
SUNDAY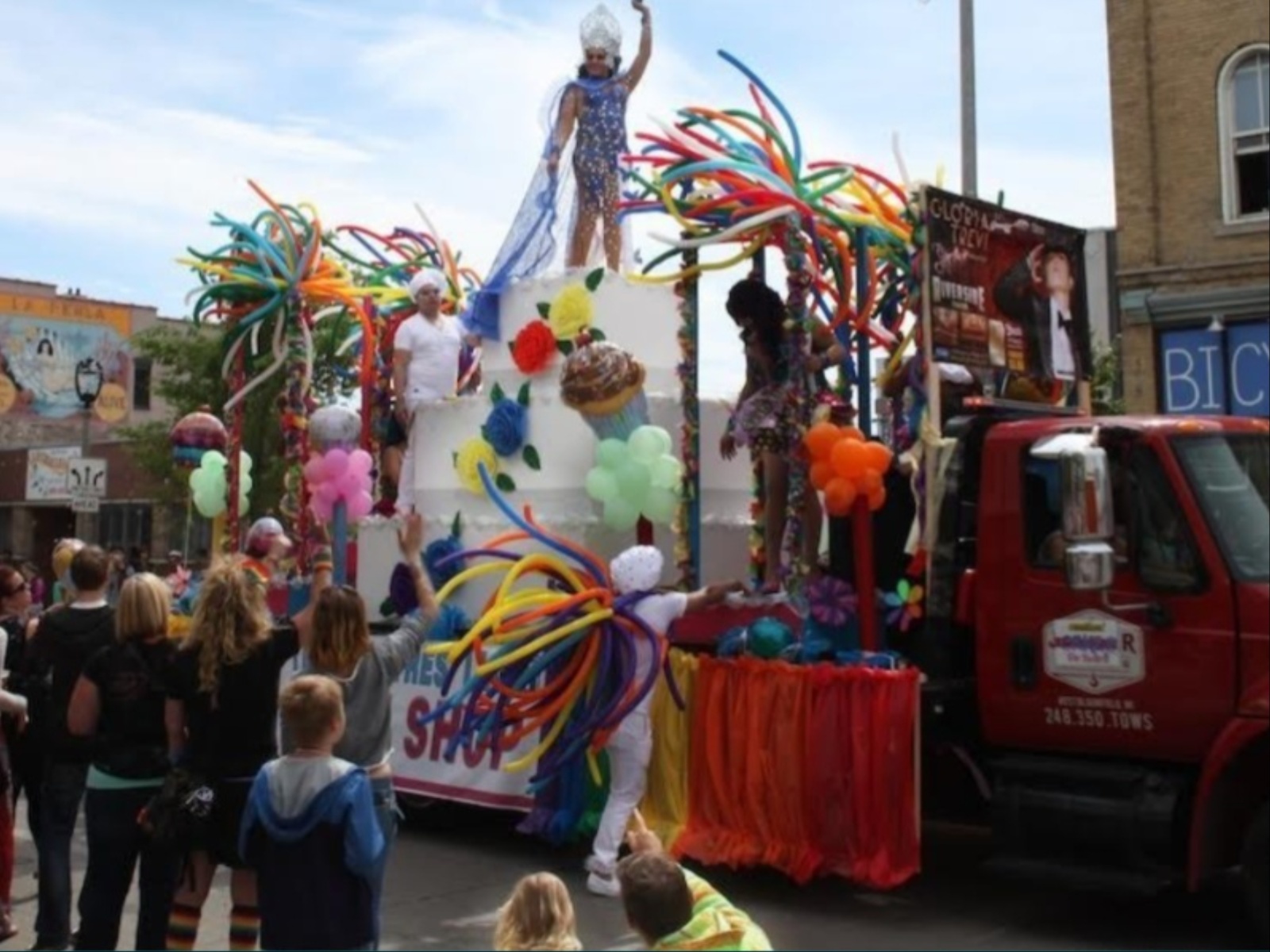 PRIDE PARADE
Let it rain sparkles on Second Street for the Milwaukee Pride Parade this Sunday! The parade steps off at 2 p.m. and heads north on South Second Street for a mile starting at Greenfield Avenue and ending at Seeboth Street. There will be more than 150 units set to participate, making this celebration will be the largest in the organization's history! Read all about it!
RIDE FOR THE ARTS
Support UPAF and the arts by pedaling through the 20-mile Hoan Loop Course starting right at the Summerfest grounds! Register today or the day of the event and take advantage of this wonderful opportunity to ride your bike on the Hoan while supporting the arts! Bike 784 from Lincoln Memorial Drive to Cudahy and back again; take in the scenic views with no cars in sight as you ride.
DON LINKE
Get over to Villa Terrace Decorative Arts Museum, Mercury Courtyard for Don Linke at 10 a.m. If you're into guitar, keys and jazz, this show will definitely be for you! Music begins at 10:30 a.m. and enjoy the views, live music and more!
WEST ALLIS A LA CARTE
Have fun at the "biggest block party in West Allis" at the West Allis A La Carte from 11 a.m. to 5 p.m. The event will take place at Greenfield Avenue from 70th to 76th street and you'll be able to find animal avenue, live music, 20 plus food vendors, artists and more!
YOGA + BLOODIES
Who said you couldn't mix yoga and bloodies?! Great Lakes Distillery welcomes you to Yoga + Bloodies this Sunday from 11 a.m. to noon. Enjoy the gentle yoga flow while you relieve stress through stretches and breathwork. Reward yourself by indulging in a bloody after with fixings-galore!
ALL-TIME LOW
All Time Low is on their "Tell Me I'm Alive" tour with Mayday Parade and Games We Play at the Rave this Sunday at 7 p.m. The band first came together in 2003 and hit the early 2000s with popular singles like "Dear Maria, Count me In" that'll take you back to the good ol' days. Get your tickets today and click here for more information.
JOSHUA HEDLEY & LAUREN MORROW LIVE
Get the taste of live music at The Cooperage this Sunday at 7 p.m. Listen to Joshua Hedley, a "singing professor of country & western" and solo artist Lauren Morrow as they rock out while you sing and dance the night away.
TAYLOR TOMLINSON: THE HAVE IT ALL TOUR
Get over to the Riverside Theater this Sunday for Taylor Tomlinson at 7 p.m. Taylor is on her "Have It All" tour and you won't walk away from this show without laughing your ass off at her ruthless and honed set. Her humor will have you relentlessly laughing at her close-to-home jokes that everyone can relate to.
ALL WEEKEND LONG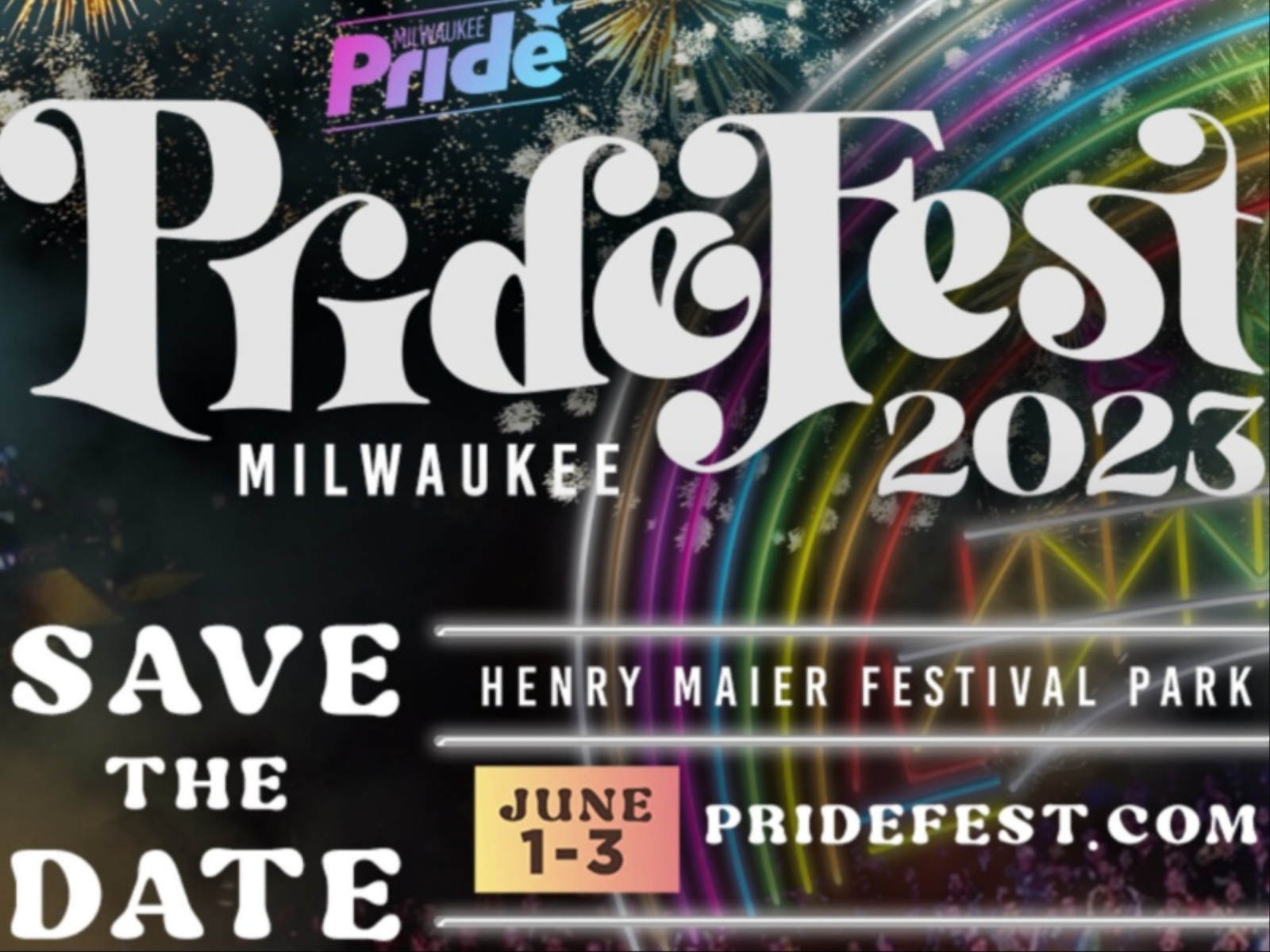 PRIDEFEST 2023
Happy Pride Month! Kick off the joy with PrideFest this weekend, with headlining acts from nationally recognized names and local legends that'll be here to start June and the festival season! Have the time of your life enjoying the most fun, exciting and dynamic entertainment you have ever seen. Get your tickets today and celebrate all weekend! Read all about it!
EXPLORE THE BEST PICKLEBALL COURTS IN MILWAUKEE
Welcome to the excitement of the Great Milwaukee Summer! As the days grow longer and the weather gets warmer, it's time to pick up an exciting game of pickleball. Check out this pickleball guide that'll navigate you through Milwaukee to find a court where you can play the day away. Read all about it.
UPTOWN NIGHTS
Get thrown back to Harlem and the glory days of big blues, bopping bandwagons and jumping jazz icons like Duke Ellington, Cab Calloway and Ella Fitzgerald with this MSO show. With bombastic vocals, timeless tunes and even dynamite dancing, you'll want to head down to Uptown Nights.
19 AMAZING ROOFTOP PATIOS TO EXPLORE IN MILWAUKEE & BEYOND
It's patio season! Celebrate the season of all things patios; it's a season that seems to get better each year s more sky-high patios appear. Visit one or visit them all; check out our latest rooftop patio guide that'll help you navigate your way through patio season.
ROUNDHOUSE BEER GARDEN
Now that the Roundhouse Beer Garden at McKinley Marina is officially open, now is the time to grab a group of family and friends to enjoy the brand-new beer garden. Indulge in new menu items and spectacular views of Lake Michigan while you play yard games or table Jenga. Read all about it here.
AND ACTION! A GUIDE TO WISCONSIN'S DRIVE-IN MOVIE THEATERS
Check out a list of several Wisconsin drive-ins that are keeping the glorious tradition of movie-going-both retro and current - alive and well. Get the best of the best of drive-ins with unique experiences and movies that'll have you in awe.
MILWAUKEE GOLF GUIDE
Tee off at any one of the Milwaukee County golf courses and dozens of others in the surrounding suburbs. Get the experience of the greatest golf courses from the multiple major championships it has hosted and will to the thousands of rounds played a year on its public courses. Check it out here.
PARTY LIKE A GUAC STAR: TICKETS ARE ON SALE FOR THE 9TH ANNUAL TACO FEST
Let's taco 'bout the tastiest event of the summer: Taco Fest. In order to party like a guac star, you have to purchase your tickets to the 9th annual Taco Fest, taking place on Saturday, June 17 at Henry Maier Festival Park. You'll be surrounded by PLENTY of taco trucks, entertainment, games, margaritas and more! Read all about it – but most importantly, PURCHASE YOUR TICKETS!
©2023, OnMilwaukee
Courtney Bondar is an adventurous and determined Multimedia Journalist at OnMilwaukee; you'll see her all over Milwaukee and posting about it to her Instagram stories. She grew up in Greendale, WI; she's excited to attend events, try new places and experience Milwaukee to the fullest. She loves the summer and fall months in Milwaukee; it's the best time of the year. Courtney writes passionately about anything and everything, specifically about dating culture and cocktails. In May, she'll receive her hard-earned diploma; she's ecstatic to continue her journey with OnMilwaukee.