Black Is Beautiful is a series of interviews with interesting, intelligent and immersed-in-their-passion local African American women.
In 2019, Cetonia-Weston Roy started a mobile book business that she ran from a cart attached to a bicycle. Last month, The Bronzeville Advisory Committee selected her proposal to purchase a city-owned building and she will soon open her first bricks-and-mortar bookshop at 1937-1939 N. Martin Luther King Jr. Dr.
The business, called Niche Book Bar, will be the first black-owned book store since the closing of The Reader's Choice in 2017. It is set to open in 2022. Niche will primarily offer Black literature as well as serve as an all-ages community space and cafe offering wine, coffee, tea and baked goods.
The business will also host book clubs and author events.
In recent years, the savvy Weston-Roy won grants from LISC Milwaukee's Brew City Match program, completed a business-planning course via the Wisconsin Women's Business Initiative Corporation, was named a Cash Track winner and fully funded a $55,000 kickstarter campaign.
Weston-Roy says the closing of The Reader's Choice deeply inspired her to open her own venue supporting Black literature.
"When Reader's Choice closed it left a void that I'm hoping to fill with my bookstore," she says. "But it's going to be more than that, too. I want to provide an awesome community space that's a positive place for people and local authors to interact and get their work more visible by the public eye."
OnMilwaukee: How did it feel to have your proposal selected?
Cetonia Weston-Roy: I felt very excited to be selected for this and still do today.
What exactly do you receive as the recipient of the winning proposal?
My proposal was selected to buy a city-owned building on Martin Luther King Jr. Dr.
It has been a long road between your mobile business and bricks and mortar business. The last time we spoke, you were going to open on North Avenue?
Yes, those plans unfortunately fell through. I had to regroup.
Can you tell us more about the new building?
It is a foreclosed building that was built in 1895. It was a radio store, soap company, church and a clothing shop. It has been empty for a few years.
How is this business going to be an asset to Milwaukee?
Bookstores are great additions to communities because they promote literacy and offer a safe and calm environment. And it will be a place not only to find great literature, but also a place to read or socialize while drinking coffee, tea or wine. And we will have baked goods.
When will this business open?
At this point, I am unsure, but it will most likely be in 2022.
What do you love about books and who are some of your favorite authors?
I love the ability to be sucked into many lives, worlds and stories. Some of my favorite authors are Octavia Butler, Toni Morrison, N.K. Jemisin, James Baldwin and Zora Neale Hurston.
You are a writer, too. What have you written?
I have written two kids books and co-written one picture book. I have written many non-published short stories in the fantasy, thriller, sci-fi genres.
Was reading a part of your life growing up?
Yes, as soon as I got unhooked from Hooked on Phonics, a love for books came soon after. I have been writing since first grade. These days, I love a good speculative fiction book and a glass of Merlot.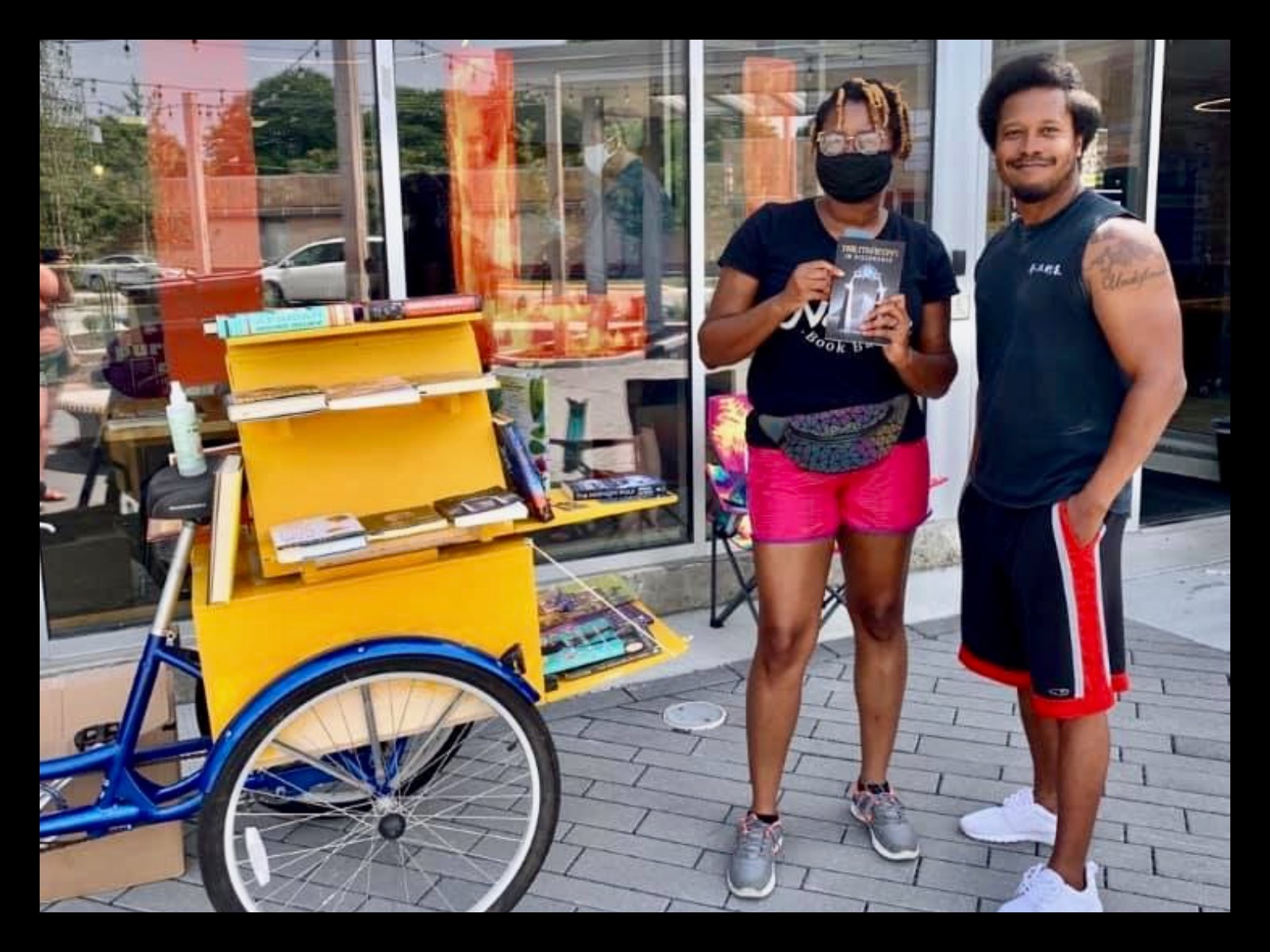 Molly Snyder started writing and publishing her work at the age 10, when her community newspaper printed her poem, "The Unicorn." Since then, she's expanded beyond the subject of mythical creatures and written in many different mediums but, nearest and dearest to her heart, thousands of articles for OnMilwaukee.

Molly is a regular contributor to FOX6 News and numerous radio stations as well as the co-host of "Dandelions: A Podcast For Women." She's received five Milwaukee Press Club Awards, served as the Pfister Narrator and is the Wisconsin State Fair's Celebrity Cream Puff Eating Champion of 2019.