"As an actress, my goal was to create the essence of Marilyn Monroe's inner life at a critical moment in her early career." -- Constance Forslund
Forty-two years after seeing Tosa native Connie Forslund in "This Year's Blonde" – a made-for-TV drama about starring Forslund as Marilyn Monroe and Lloyd Bridges as her agent Johnny Hyde – she and I met on Facebook during a conversation about Wauwatosa (East) High School. I mentioned the Monroe film and asked if she'd talk about the time she lived in the city.
In the delightful conversation that ensued, Forslund also spoke about studying acting in New York City, working on Broadway, making films and television shows in Los Angeles, and some reasons why her career is still going strong after five decades in the business.
"There are high points and low points in every actor's career, and somewhere in between there's a kind of excitement of not knowing what's next," she said. "I don't think of myself as tough, but you have to be to endure the uncertainty of this profession. I have friends who made it, and friends who stopped acting because the stress was too much for them."
OnMilwaukee: When we began talking, you said you've never stopped acting.
Constance Forslund: That's true. My work has taken me from one extreme to the other. By that I mean doing comedies like "The Love Boat" or "Fantasy Island" or "Magnum P.I." to dark things like "The River's Edge" and the more recent "Ave 43." I don't shy away from creepy. (Laughs) On Broadway, I pretty much did comedies.
Does a stable career like yours alleviate some of the pressures of stardom?
It does. I love acting, I love the work. I wanted to be an actress as a child. Before he passed away, my father said he was glad I didn't become a big star because I may not have been able to handle it. And he might have been right.
Is it safe to say your acting roots were in Wauwatosa?
Oh, yes. I loved being in the school recitals. We'd go from Lincoln School across the street to the high school where they had an auditorium with a stage. By the way, my father went to Wauwatosa (East) High School as well. Later I attended ballet classes at the (Wisconsin) Conservatory of Music. I missed a lot of early training, so I took daily classes with 8 and 9-year-old girls. Our instructor was Madame Xenia Chlistowa, former prima ballerina for the Russian ballet. I can still see her teaching with a cigarette dangling from her lips. What a character!
Talk a little about your teenage years.
We lived on Warren Avenue, and my grandmother lived around the corner on Wauwatosa Avenue. Those beautiful old Victorian houses from the late 19th century are still there. Our family loved going to dinner at Mama Mia's on Burleigh. And we went to see movies at the Tosa (now Rosebud) Theater. I saw "Bambi" with all the crying kids, "Houseboat" and "Cheaper by The Dozen" starring Myrna Loy. Later I worked with her in my first Broadway show, "The Women." It was at the Tosa that a boy first put his arm around me. When I was 12 years old, "West Side Story" inspired me to become a dancer. My father said I was too young to see it, but eventually he took me.
Did you have an after-school job?
My first job was at the Wisconsin State Fair. I was 15, but you could be underage then. I worked 12 hours a day for ten days at Madeleine's Lunch. I came away with $300. I was always trying to earn money because my friends and I spent weekends at Mayfair Mall. Occasionally we'd hitchhike out there, but things were different then. I was a cashier at the Fruit Ranch, a waitress at the Chinese Pagoda on North Avenue, and a sales clerk at Gimbels sportswear department. I got my first dancing role in "Oklahoma" at the Sunset Playhouse in Elm Grove, and I worked at Fazio's on Fifth in the floor show. That was a gangster place. (Laughs)
There's a photo of you from the Milwaukee Sentinel Young America show at the Auditorium.
That was on the front page of the paper in 1966. I worked with choreographer Robert Simpson, who was a big force in the local performing arts scene in the 1950s, '60s, and '70s. He kind of discovered me and helped me believe in myself.
Later that year he hired me to perform as a dancer at Dick Clark's Young World's Fair in Chicago. Some of the bands at the Fair that year were the Kingsmen, Mitch Ryder and the Detroit Wheels, Martha and the Vandellas, and The Robbs, who were from Oconomowoc. Bruce Robb became my boyfriend, and I dropped out of UW-Madison to be with him in Los Angeles during what later became known as the Summer of Love. I came back because I realized I wasn't going anywhere and enrolled at UW-Milwaukee's School of the Arts. That and all my previous experience helped me get accepted at New York University's School of the Arts.
What was New York City like for an aspiring actress at that time?
New York was heaven for me. I had this amazing life, hanging out with people trying to make it. Sissy Spacek, Christopher Walken, Carol Kane, Tom Berenger, Peter Weller. I was at a party one night and two managers approached me about representation. One of them called me the next morning and I went with him.
Pretty soon I was doing commercials for Chef Boyardee pizza, Mrs. Paul's Fish Sticks, Firestone Tires, Arrow shirts and Haines pantyhose. I'd run uptown, shoot the commercial and then run back downtown in time for class. It was crazy but those commercials paid really well. They put me through NYU.
Talk about working with Robert Redford.
I had a part in "The Way We Were," and we spent two nights shooting the scenes in a diner. In between takes he was curious about what it was like for young actors who were now studying at universities as opposed to places like the American Academy of Dramatic Arts, which is where he went. He told me he sometimes had ambivalent feeling about being an actor and he sensed the same thing in me. Redford was one of the biggest stars in the world, and I was amazed by his interest and perception. Initially I wasn't too happy with my work in that film but years later I thought it was good.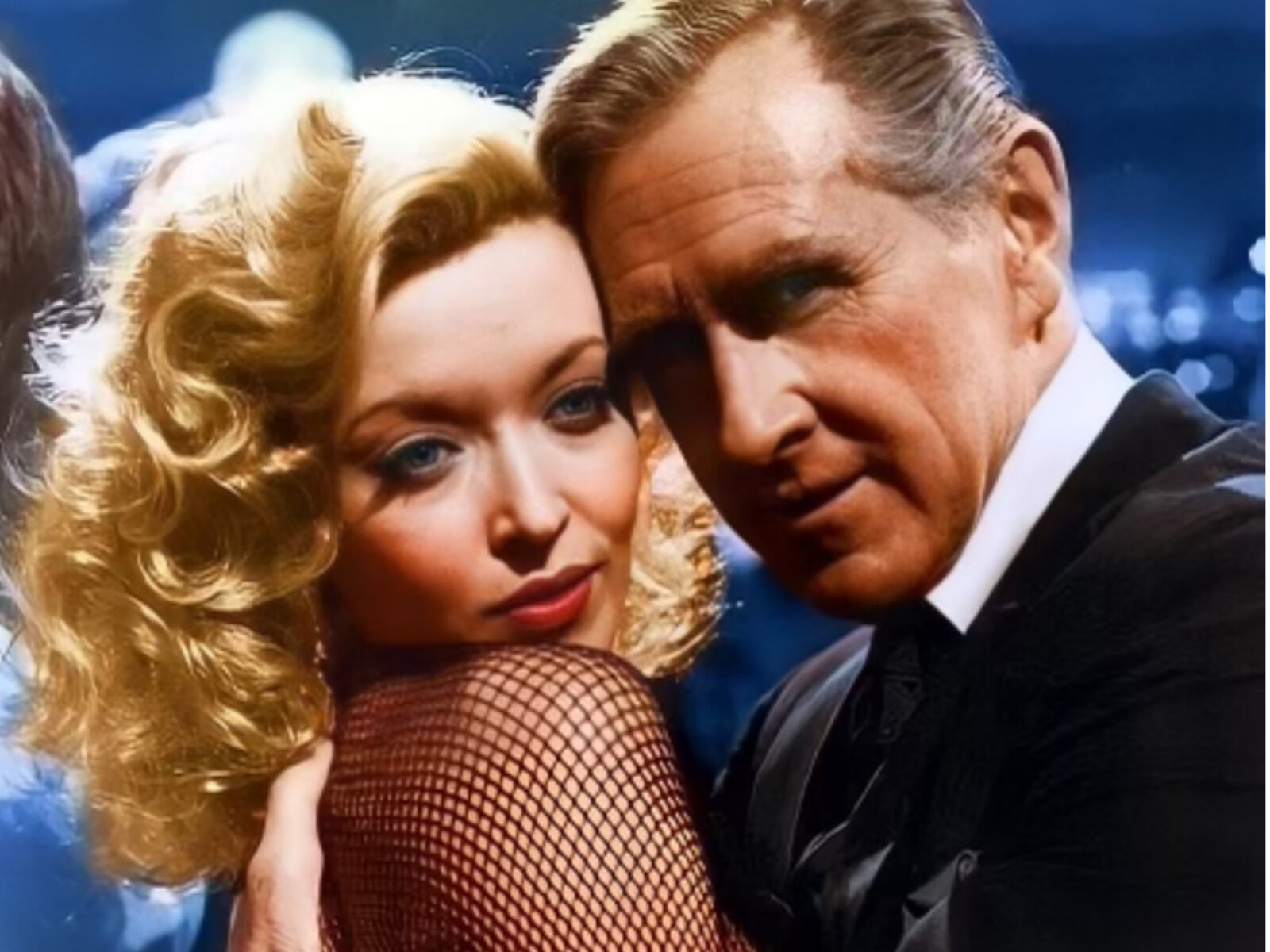 What was it like being cast as Marilyn Monroe?
I knew who she was, but I'd never seen any of her films. They were showing "Bus Stop" at a Greenwich Village theater one night and of course I fell in love with her. I was thrilled when I got the role in "This Year's Blonde," but when I saw the finished product, I felt like I had kidded myself that I could play Marilyn. I didn't even look like her. It was painful. Olympia Dukakis, one of my teachers at NYU, said I had a quality that reminded her of Marilyn. Later, another teacher, Peggy Feury, who had studied with Marilyn at the Actor's Studio, said I captured her intelligence.
Now that you're in your 70s, what's next for you?
It'll show up. In the meantime, I wish that everyone be kind to each other, love each other and have peace.