Despite the internet and apps and streaming and ebooks and all the rest, I'm still a fan of books and records (and CDs). After staring at a screen all day long the last thing I need is to read a book on one, too. And, yeah, I'm one of those people that thinks vinyl – with its tactile record and 12x12 sleeve – is an art form.
Here, then, are some recommended examples of both these vintage, yet enduring art forms. And, all of them are surely also available as e-books, streaming music, etc., if you feel like you need just a little more blue light in your life.
Books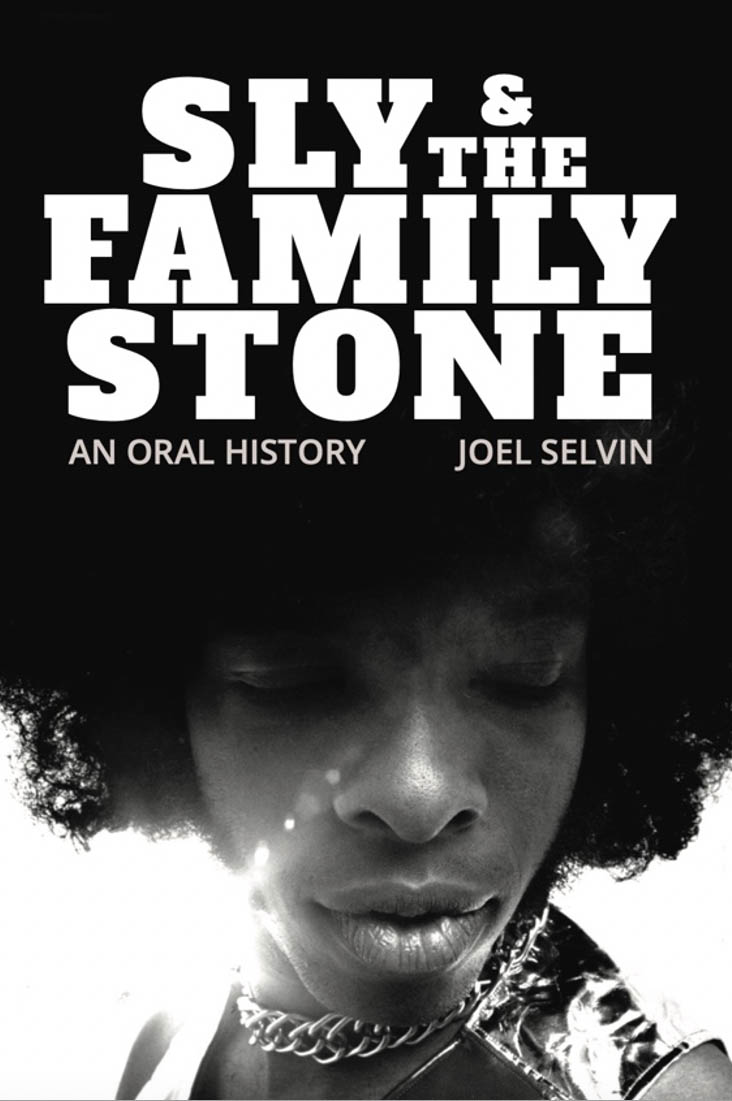 Despite decades enjoying the music of Sly & the Family Stone, and hearing vague stories about frontman Sly Stone, I never really knew the story of the band's rise, relatively brief but stellar success and rapid decline. Now, thanks to "Sly & the Family Stone: An Oral History," by Joel Selvin, that's no longer true.
This 1998 book has been republished in paperback by Permuted Press and it's fascinating reading but also pretty depressing to see how Stone's personal issues over time (and not much time at all), stymied the groundbreaking fun/rock group's success. While the band really was a "Family Affair," it also wasn't long before there was a riot going on internally.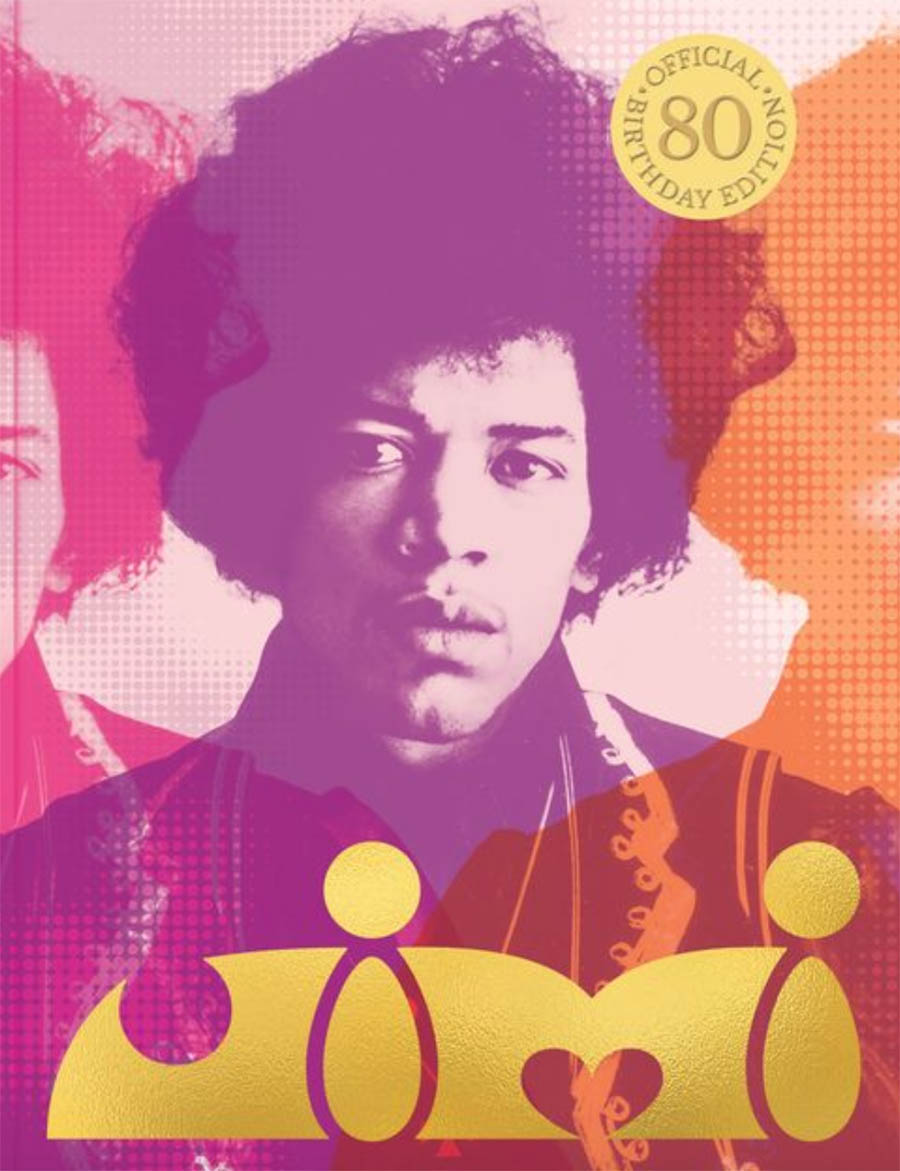 Also in the world of music and what-could've-been, comes the lavish and beautiful "Jimi: The Official 80th Birthday Anniversary Edition," in hardcover (from Chronicle Chroma), by Janie Hendrix and John McDermott, in which Hendrix's younger sister shares her memories of her influential and one-of-a-kind big brother.
The hardcover is stunning and loaded – I mean loaded – with incredible photos and reproductions of tickets and posters and other memorabilia. It's a fitting tribute to a man hailed as the greatest rock guitarist of all time, and one that died 52 years ago at the age of just 27.
If you're a craft beer fan, you've surely noticed – and hopefully paid attention to – the incredible array of artwork on the cans of beer you've enjoyed. As much as the beer inside the can is a testament to creativity and craftsmanship, the label art has been a canvas upon which talented artists and designers have exhibited their work.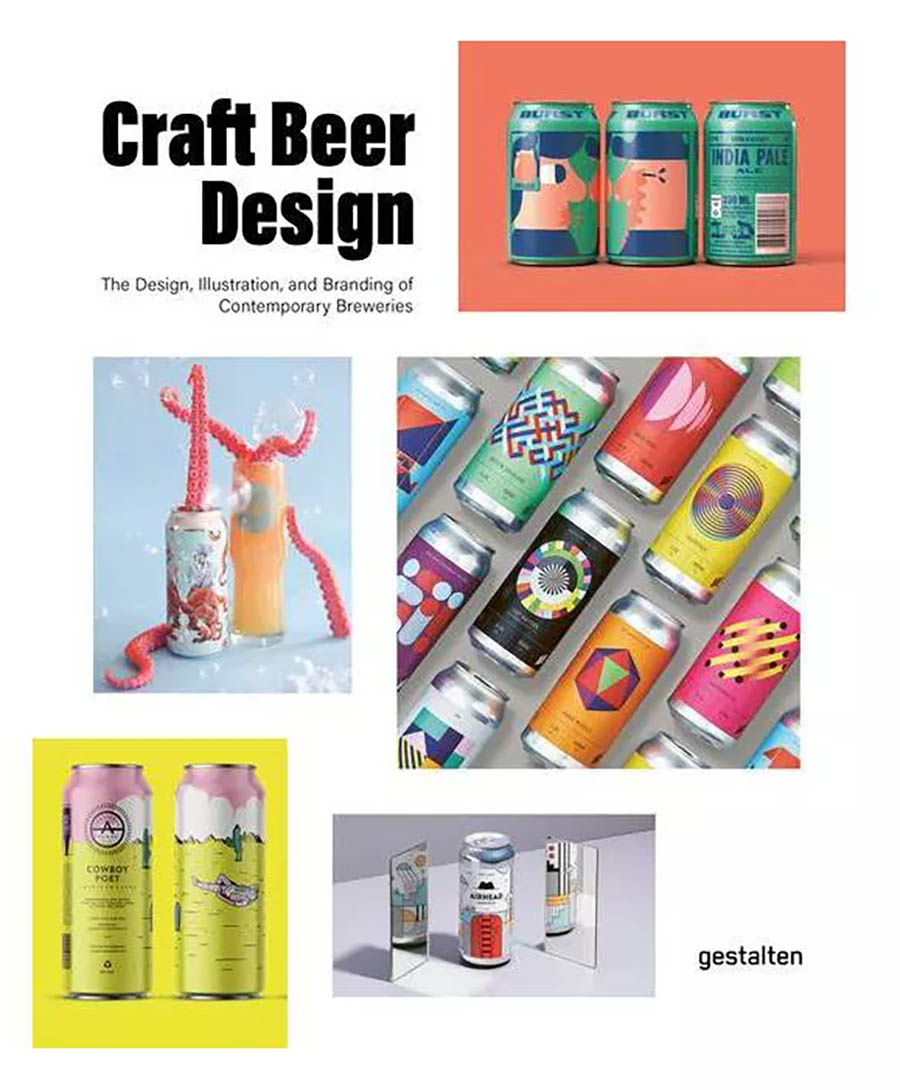 Like the aroma of a dry-hopped IPA, the mouthfeel of a nice oatmeal stout and the maltiness of a dunkel, "Craft Beer Design: The Design, Illustration and Branding of Contemporary Breweries," published in hardcover by Gestalten, is a treat for the senses, with images of can and label art from dozens of craft breweries around the globe.
Accompanying each brewery's gallery of art is a Q&A-style interview with the designer, artist and/or brewer. It's as light as a lawnmower beer but as satisfying as a carefully crafted barleywine.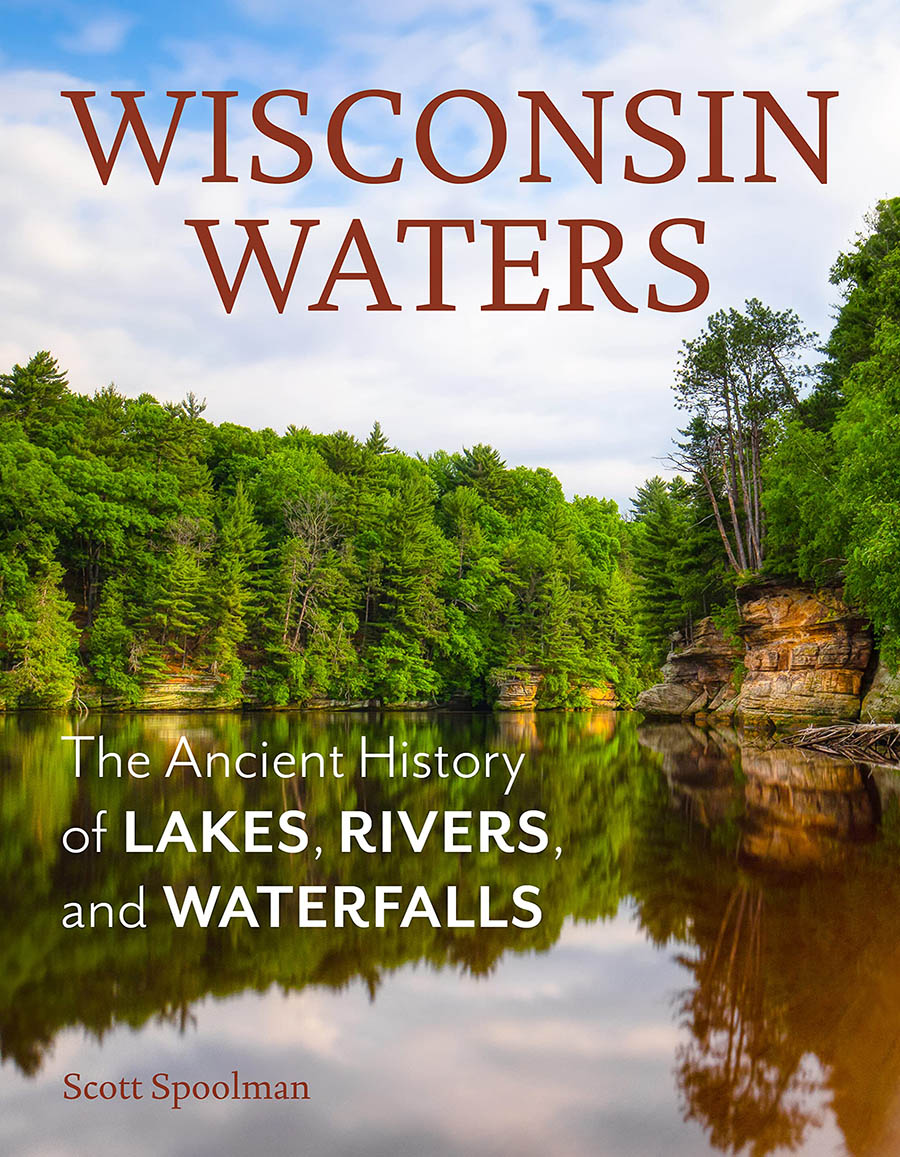 In the world of Wisconsin books, I would direct you here to read about John Gurda's latest book, "Brewtown Tales," but would also recommend you check out Scott Spoolman's "Wisconsin Waters," also from Wisconsin Historical Society Press in paperback.
This heavily illustrated book – subtitled "The Ancient History of Lakes, Rivers and Waterfalls" – is exactly what the title suggests: a deep dive into the geography and history of Badger State waterways. From rock formations to wildlife, Spoolman unreels an engaging series of tales of how Wisconsin's beloved lakes and rivers came to be the places we treasure today.
For architecture fans – and those who just love pretty pictures of pretty buildings – I have a trio of diverse works.
"The ArchDaily Guide to Good Architecture," published by Gestalten and assembled by the folks at ArchDaily, considers what is good architecture in this hefty hardcover packed full of examples from all around the world.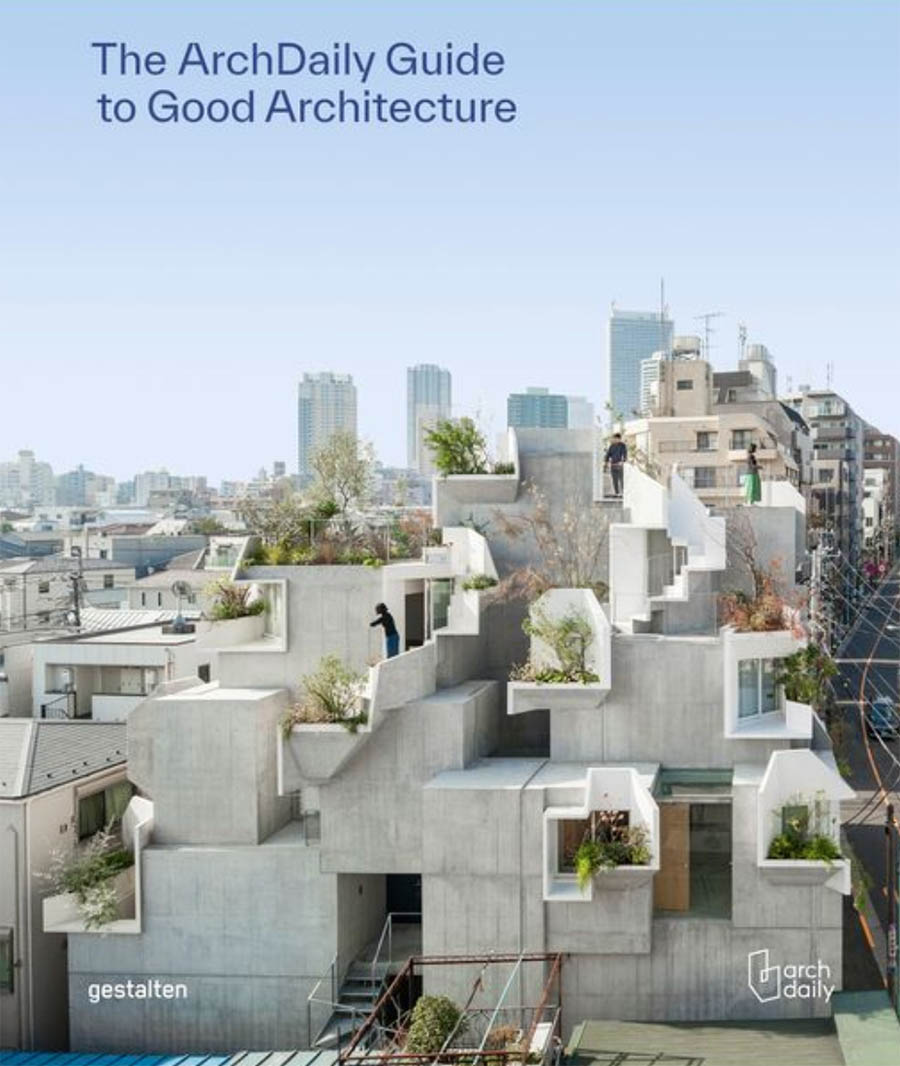 There are skyscrapers, houses and more that serve as stunning examples of ArchDaily's 10 principles of good architecture. Whether or not you agree with the principles and the examples, it's definitely fun and engaging reading as you consider what you believe makes good architecture.
Who doesn't love a good deep dive into a landmark work by Wisconsin's own Frank Lloyd Wright? That's exactly what Lisa D. Schrenk provides in her "The Oak Park Studio of Frank Lloyd Wright," published in hardcover by University of Chicago Press.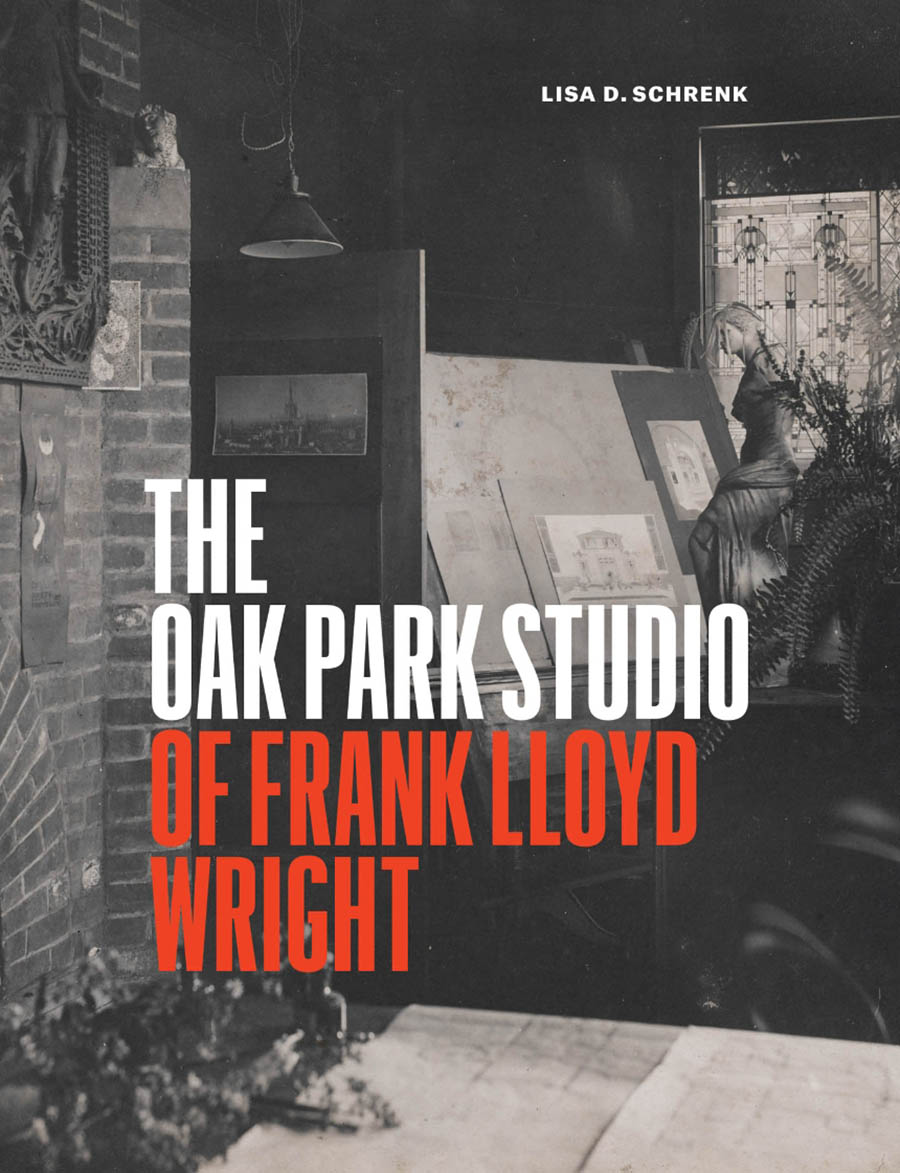 With beautiful photos, vintage images, original architectural drawings and more, Schrenk explores in depth how Wright came to build his iconic suburban Chicago home and studio and how that led him to his next home and studio project – Taliesen in Spring Green – and the people around him that were involved in both, including family, students, architects and others.
The recently retired (after more than 30 years) Chicago Tribune architecture critic Blair Kamin has teamed with the Chicago Sun-Times architecture critic Lee Bey for "Who Is the City For? Architecture, Equity and the Public Realm in Chicago," published by the University of Chicago Press.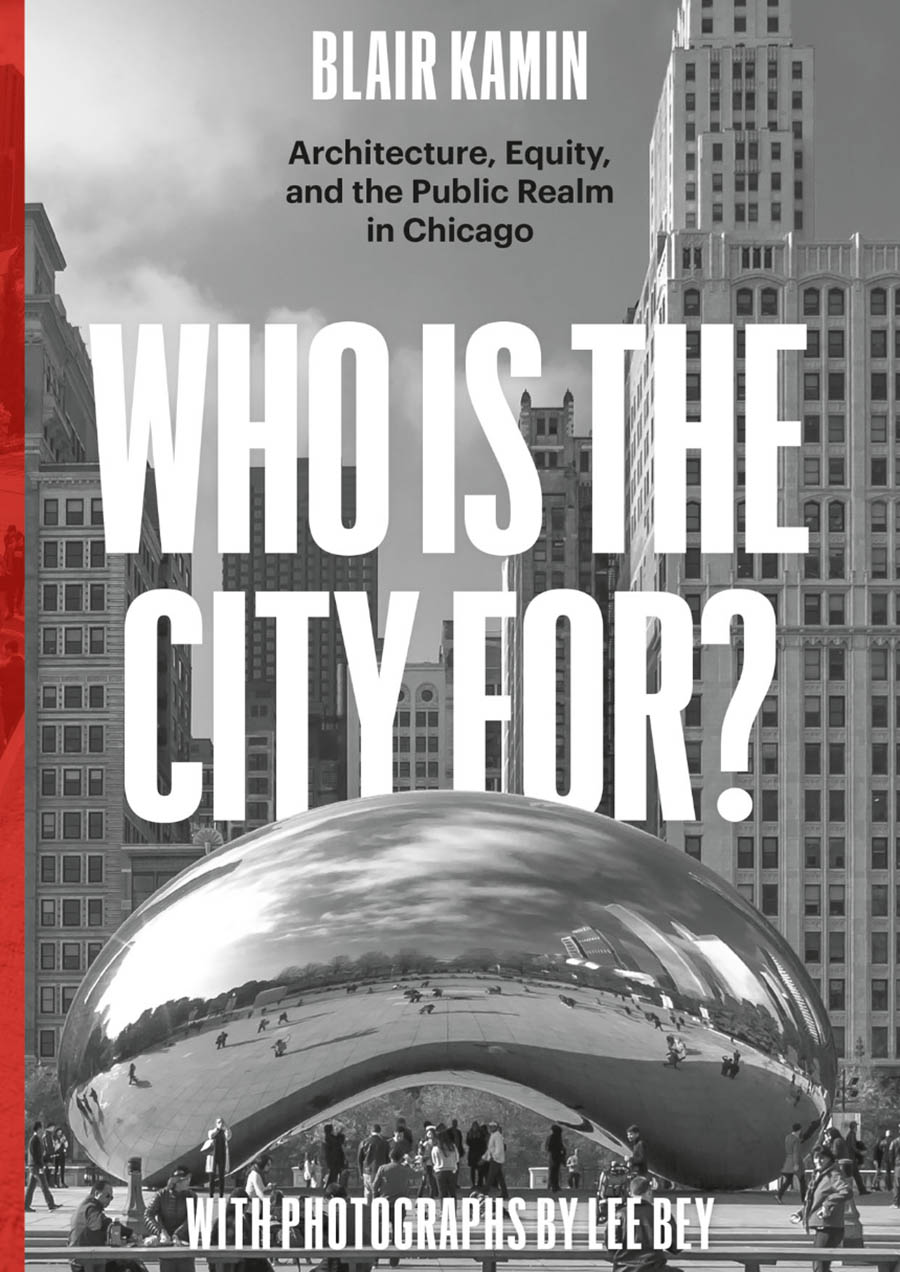 The book – to which Bey contributed his photography – is a third collection of Kamin's work from the Tribune, albeit updated and revised, as necessary. The theme is equity and so while essays on Obama and Trump start off the book, the meat is further in as Kamin explores who benefits from Chicago's boom times, whose history gets saved via historic preservation and whose doesn't, equity in transit and infrastructure and more.
These engaging and thought-provoking essays remind us of the importance of architecture critics in the daily city newspaper realm and what we stand to lose as they – like many others in the shrinking world of thoughtful journalism – are phased out by the corporate gulping down of newspapers.
Music
These days I'm still digesting the majestic multi-disc boxed set reissue of my favorite Beatles album, "Revolver," which you can read about here. But I've also selected a trio of other records in three different styles to help satisfy anyone on your holiday shopping list.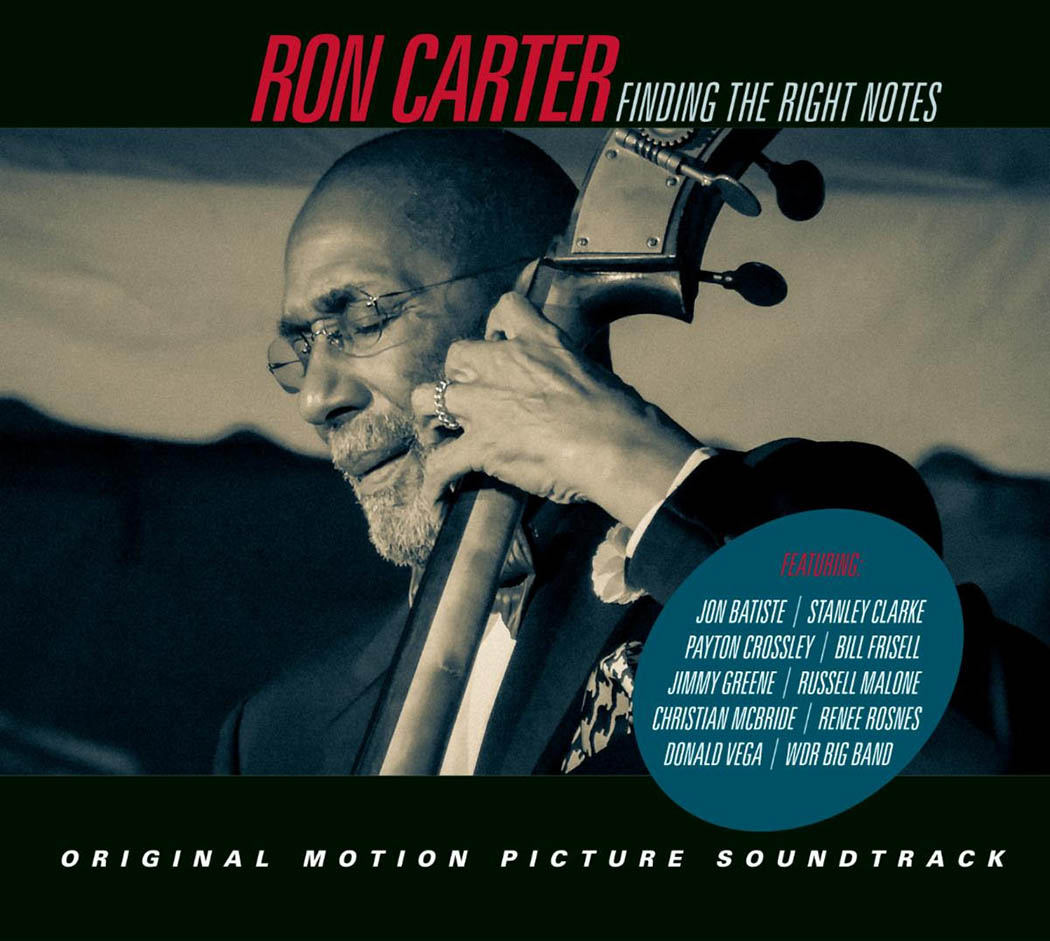 First up is legendary jazz bassist Ron Carter's "Finding the Right Notes" (IN+OUT Records), which is the two-LP soundtrack to the recent documentary of the same name.
That film is a really affecting and emotional documentary about Carter, who has been named by the Guinness Book of World Records as the most recorded jazz bassist in history, having performed on nearly 3,000 albums.
The record includes fellow musicians playing music you'll hear in the film – which really is a must-see – Christian McBride, Stanley Clarke, Jon Batiste, Bill Frisell, Russell Malone and others. It's the perfect complement to movie and it sounds great on 180 gram virgin vinyl.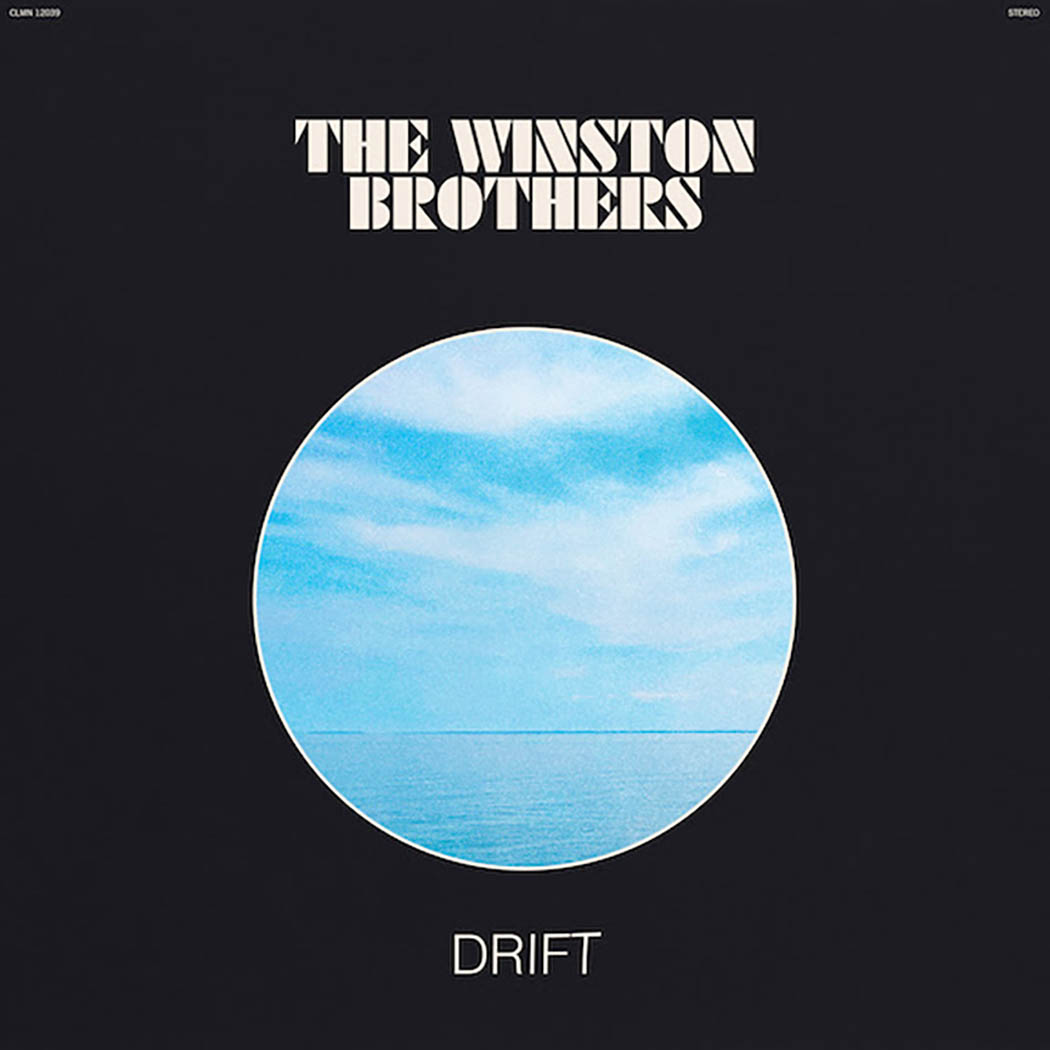 Meanwhile, from the folks at Ohio's Colemine Records, comes "Drift," the debut LP from Germany's The Winston Brothers.
The all-instrumental set – in classic-looking gatefold sleeve – is about the funkiest record you'll hear all year. Gritty and funky and dirty and retro, the 11-track LP sounds like a collection of break beats.
When you hear it you'll be surprised that The Winston Brothers are from Hamburg rather than Harlem. This modern dusty groove is incredibly infectious.
Because it's his 80th birthday on Nov. 27, there's more Hendrix to share, this time in the form of the Jimi Hendrix Experience live at the Los Angeles Forum: April 26, 1969.
The double-LP in gatefold sleeve is released by Experience Hendrix, which – overseen by his family – has been maintaining the incendiary guitarist's legacy and releasing sets like this one.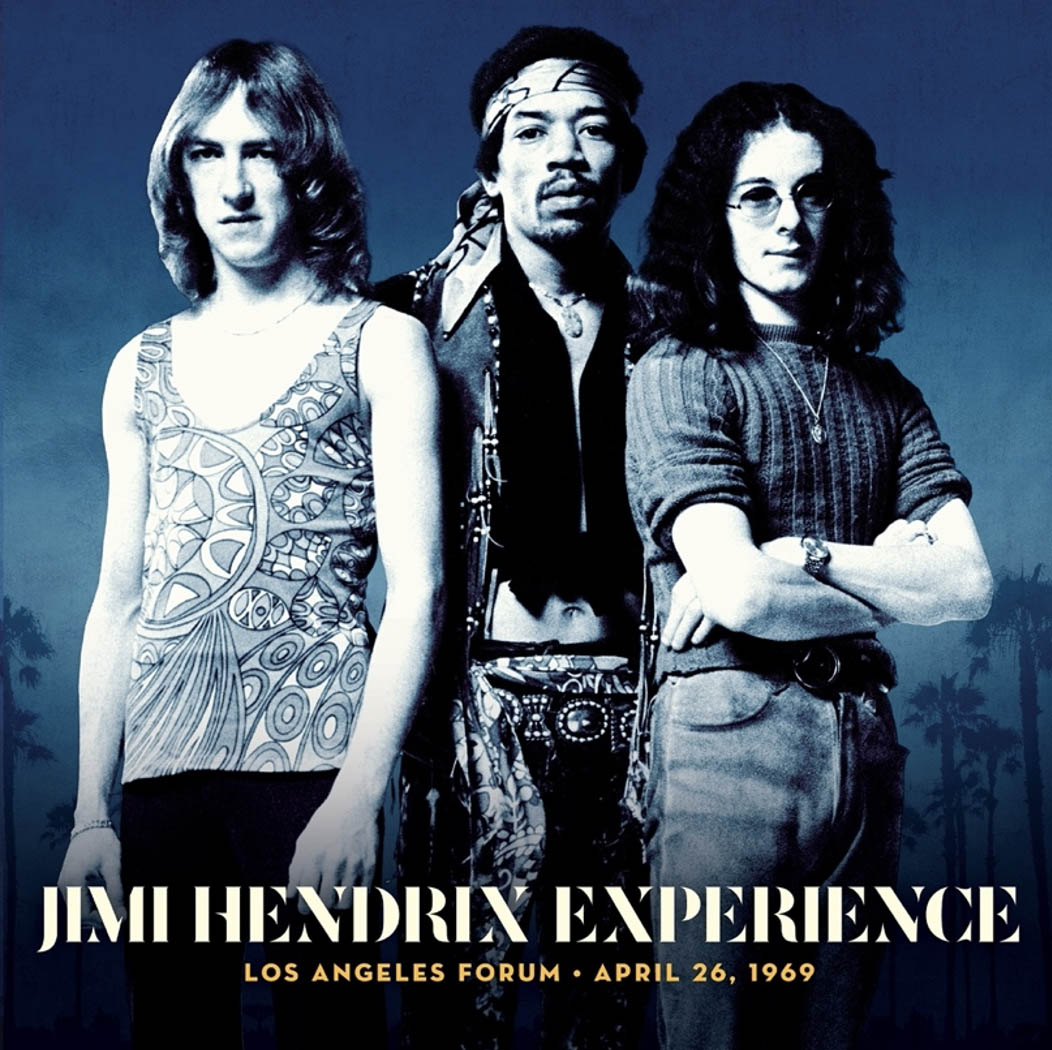 Packaged along with a 12x12 booklet with photos and essays – including one by ZZ Top's Billy Gibbons, who was at the show – this is a pretty great set. The band was on fire and the fidelity is good, too.
They rip through "Foxey Lady," "Tax Free," "Red House," "Voodoo Child," "Purple Haze," "The Star Spangled Banner," "Spanish Castle Magic" and Cream's "Sunshine of Your Love." And with run times between 11 and 16 minutes on a few of them, the Experience really stretched out that night.
Released for the first time here on vinyl (pressed by QRP on 150-gram wax) is the entire show, remixed anew by Hendrix collaborator Eddie Kramer.
Born in Brooklyn, N.Y., where he lived until he was 17, Bobby received his BA-Mass Communications from UWM in 1989 and has lived in Walker's Point, Bay View, Enderis Park, South Milwaukee and on the East Side.
He has published three non-fiction books in Italy – including one about an event in Milwaukee history, which was published in the U.S. in autumn 2010. Four more books, all about Milwaukee, have been published by The History Press.
With his most recent band, The Yell Leaders, Bobby released four LPs and had a songs featured in episodes of TV's "Party of Five" and "Dawson's Creek," and films in Japan, South America and the U.S. The Yell Leaders were named the best unsigned band in their region by VH-1 as part of its Rock Across America 1998 Tour. Most recently, the band contributed tracks to a UK vinyl/CD tribute to the Redskins and collaborated on a track with Italian novelist Enrico Remmert.
He's produced three installments of the "OMCD" series of local music compilations for OnMilwaukee.com and in 2007 produced a CD of Italian music and poetry.
In 2005, he was awarded the City of Asti's (Italy) Journalism Prize for his work focusing on that area. He has also won awards from the Milwaukee Press Club.
He can be heard weekly on 88Nine Radio Milwaukee talking about his "Urban Spelunking" series of stories.