Get ready to soak up more bar articles, imbibable stories and cocktailing content, brought to by Miller Lite. For more of our Bar stories click here!
Every year, Bobby Greenya upholds a holiday tradition of decorating his bar, Champion's Pub, while listening to Christmas music and projecting "White Christmas" and "Miracle on 34th Street" on the TV screens.
"There's usually a little swearing mixed in there too because some of these decorations are kind of a pain to put up," says Greenya.
Greenya's natural gift for keeping it real is part of the reason why Champion's Pub, 2417 N. Bartlett Ave., exudes holiday spirit. The twinkling lights, festive greenery, Santa decorations and dangling ornaments create a festive ambiance, but the sentiment runs deeper.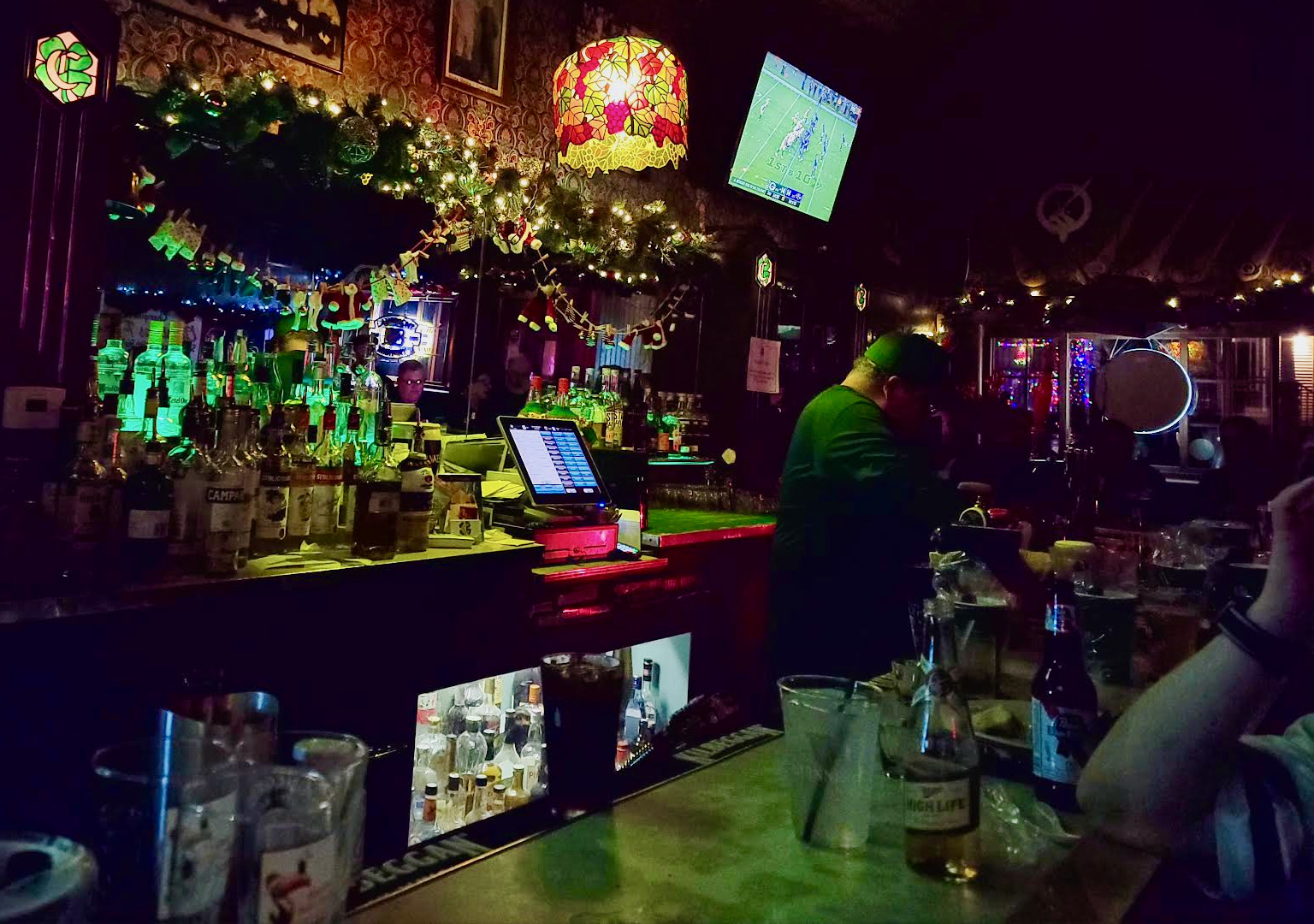 "From the time I was 5 years old, I knew I wanted to own my grandfather's tavern someday," says Greenya. "I've loved it for as long as I can remember."
Greenya purchased the business with his wife, Maire, in 2000. The Irish pub moved to its current location in 1974, but prior to that, Greenya's grandfather operated it from the current Jazz Estate building, 2423 N. Murray Pl., under the name Jimmy Champion's Coach Inn.
"This was always the place I wanted to be," says Greenya, who lives across the street from the bar with his family.
"I love this neighborhood. I love the entire East Side. There are some real downer things happening, but I try to see the good stuff. And that's what I love about Christmas: it's a time to focus on the positive and spend time with family. Even if you're not with your original family, you can create your own family."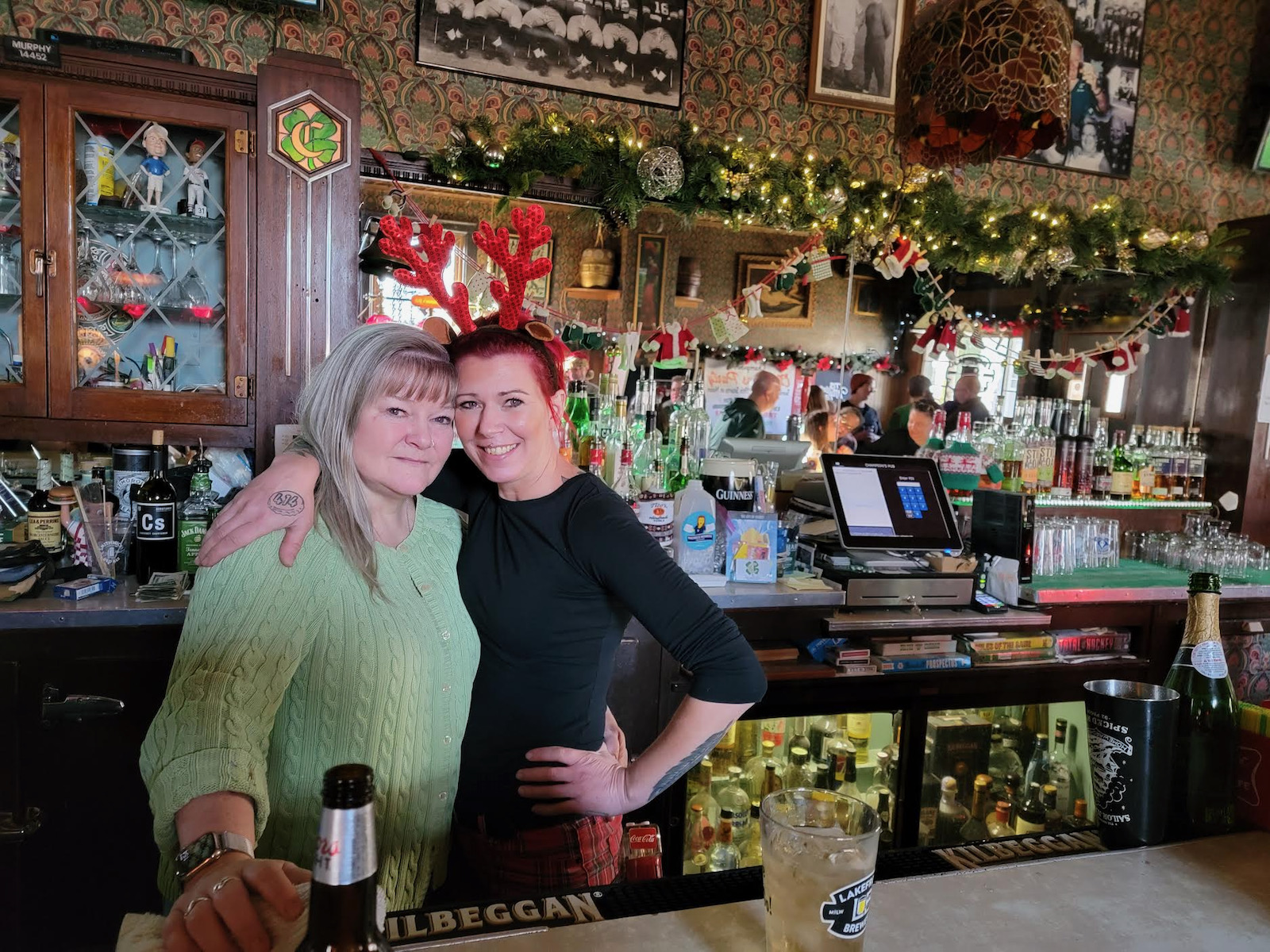 For 20 years, following in his father's bootsteps, Greenya has taken the celebration of Christmas to the next level by dressing up as Santa for kids in the neighborhood and beyond. His father, who worked in trucking sales, dressed up annually for his customers' kids and went to their homes to hear what they wanted for Christmas and to give them what Greenya describes as a "candy cane the size of a night stick."
Greenya, dressed in a full suit and beard with a Christmas screen behind him and a bag of coal at his side, now opens his lap to Milwaukee kids from inside his bar. (And sometimes slightly buzzed adults, too. He is a bar Santa, after all.)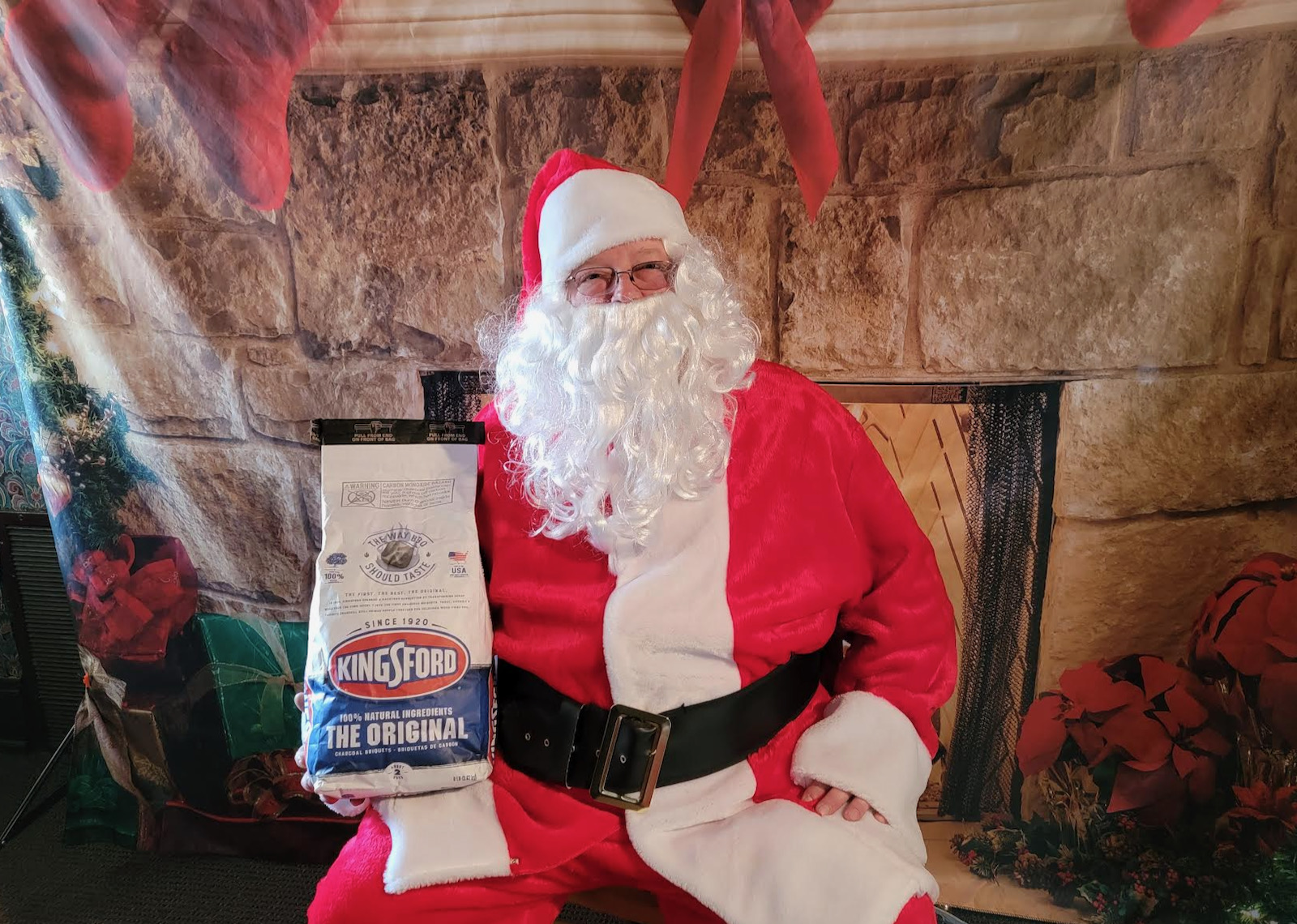 "This year, I got to hold brand new babies and had 50-year-old guys sit on my lap. It's all good. It's more of what I love about Christmas: The chance to see people be happy."
Greenya says he figured out his dad was Santa because he recognized his wedding ring, so when Greenya plays Santa, he is sure to wear gloves or turn his ring around.
Prior to Covid, Greenya made the seasonal hot drink, the Tom & Jerry, from a family recipe. He hopes to resume doing that in the future, but continued to put out a generous spread of food at the bar's holiday party and hands out gifts to his customers.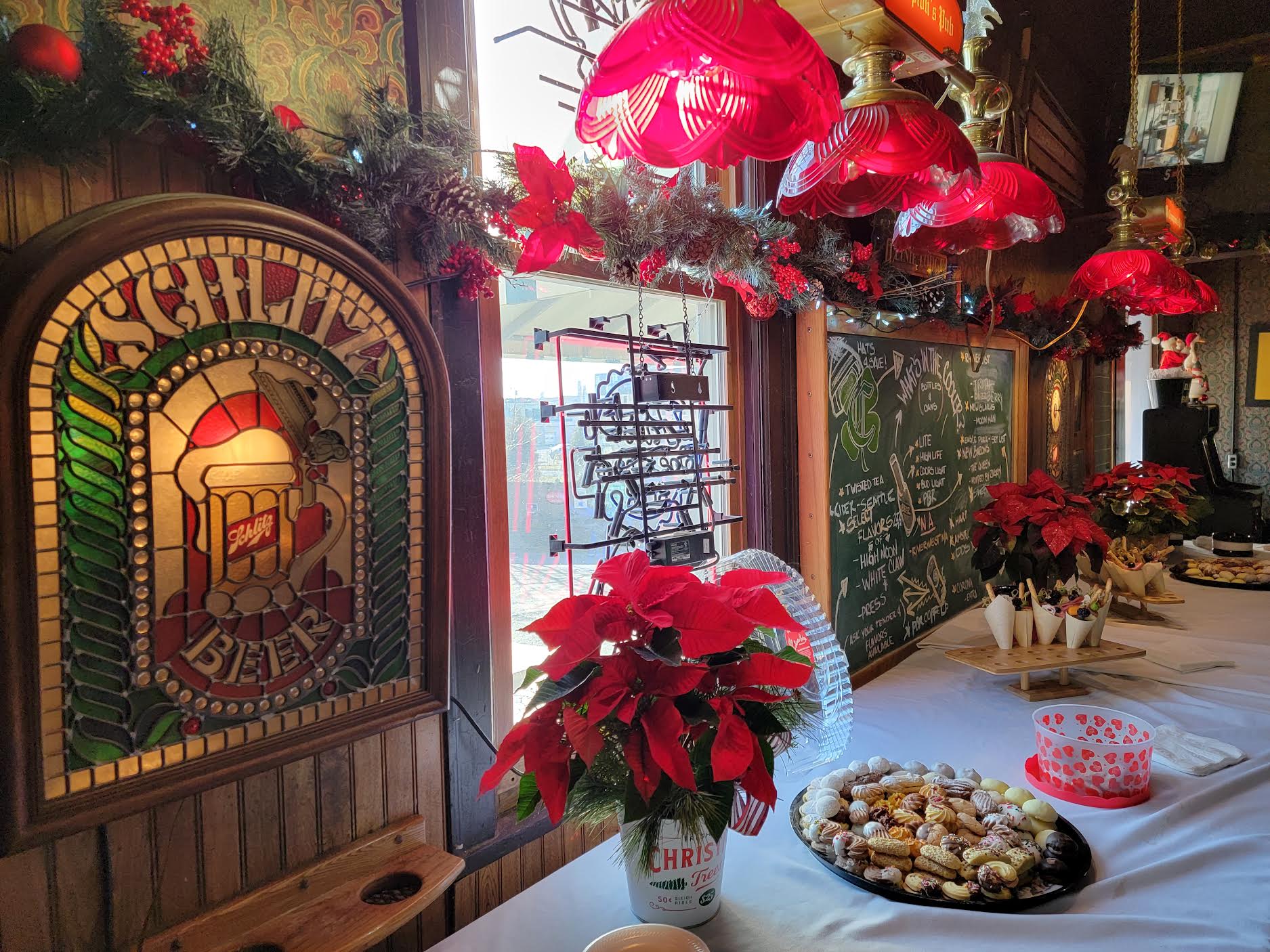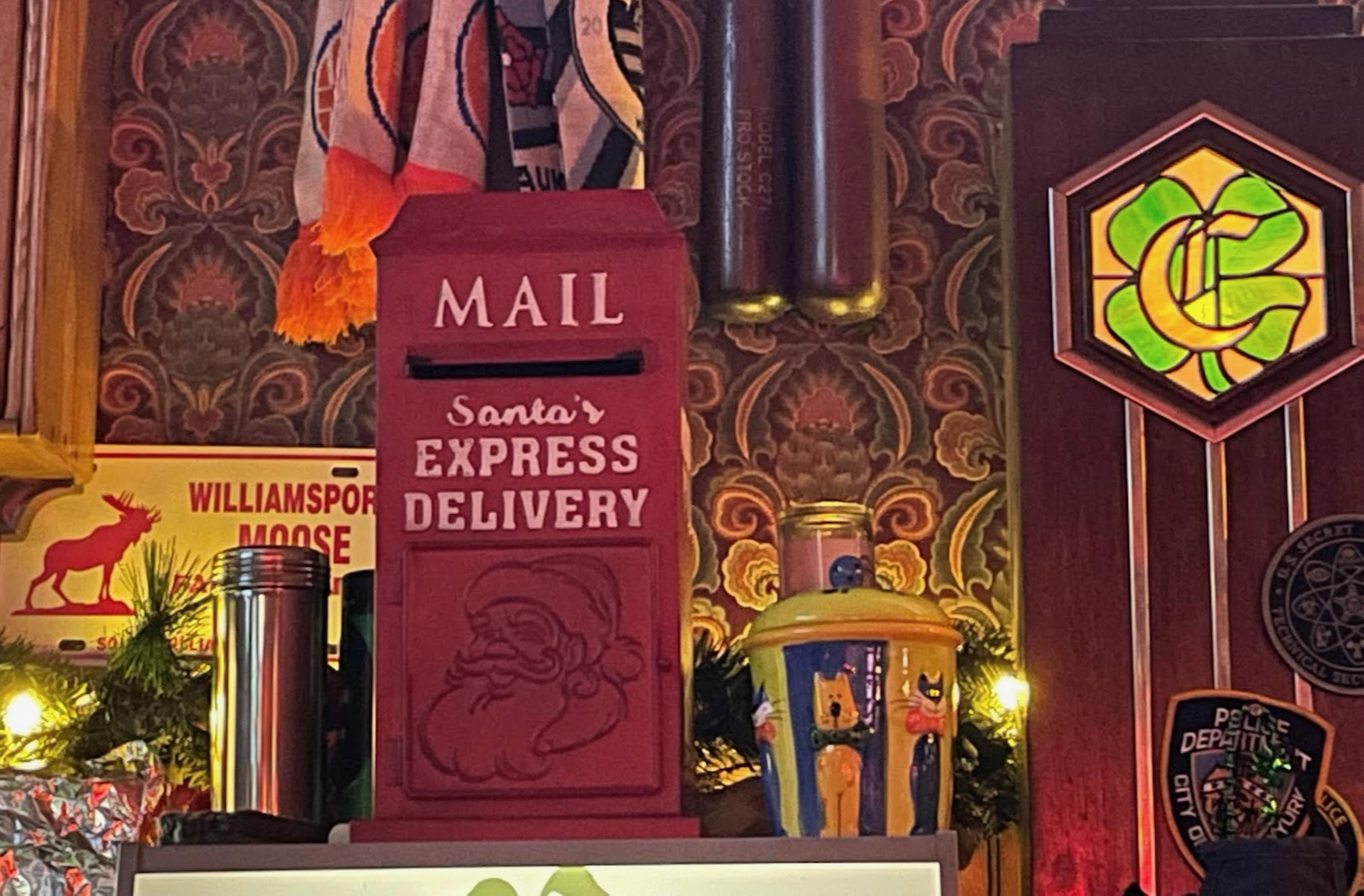 "It's a family thing. My mother has always been a huge Christmas person. Every room in our house was decorated, and now I try to bring some of that to my house and my bar," says Greenya.

Molly Snyder started writing and publishing her work at the age 10, when her community newspaper printed her poem, "The Unicorn." Since then, she's expanded beyond the subject of mythical creatures and written in many different mediums but, nearest and dearest to her heart, thousands of articles for OnMilwaukee.

Molly is a regular contributor to FOX6 News and numerous radio stations as well as the co-host of "Dandelions: A Podcast For Women." She's received five Milwaukee Press Club Awards, served as the Pfister Narrator and is the Wisconsin State Fair's Celebrity Cream Puff Eating Champion of 2019.