Katharine Reilly Toman thought maybe this would be the year her son, Joe, would choose a costume that had nothing to do with Milwaukee. After all, he is 6 now and aware of lots of superheros and other fictional characters. But last month, she asked him what he wanted to be for Halloween, and Joe said "The spaghetti bridges."
This is the name he and his grandma made up for the Marquette Interchange. They call the ramps "spaghetti bridges" and the cars "meatballs."
"The idea just popped into my head," says Joe.
Athough a unique costume request from a kid, Toman wasn't surprised. Since his first trick-or-treating experience at age one, Joe has always gone as a Milwaukee landmark.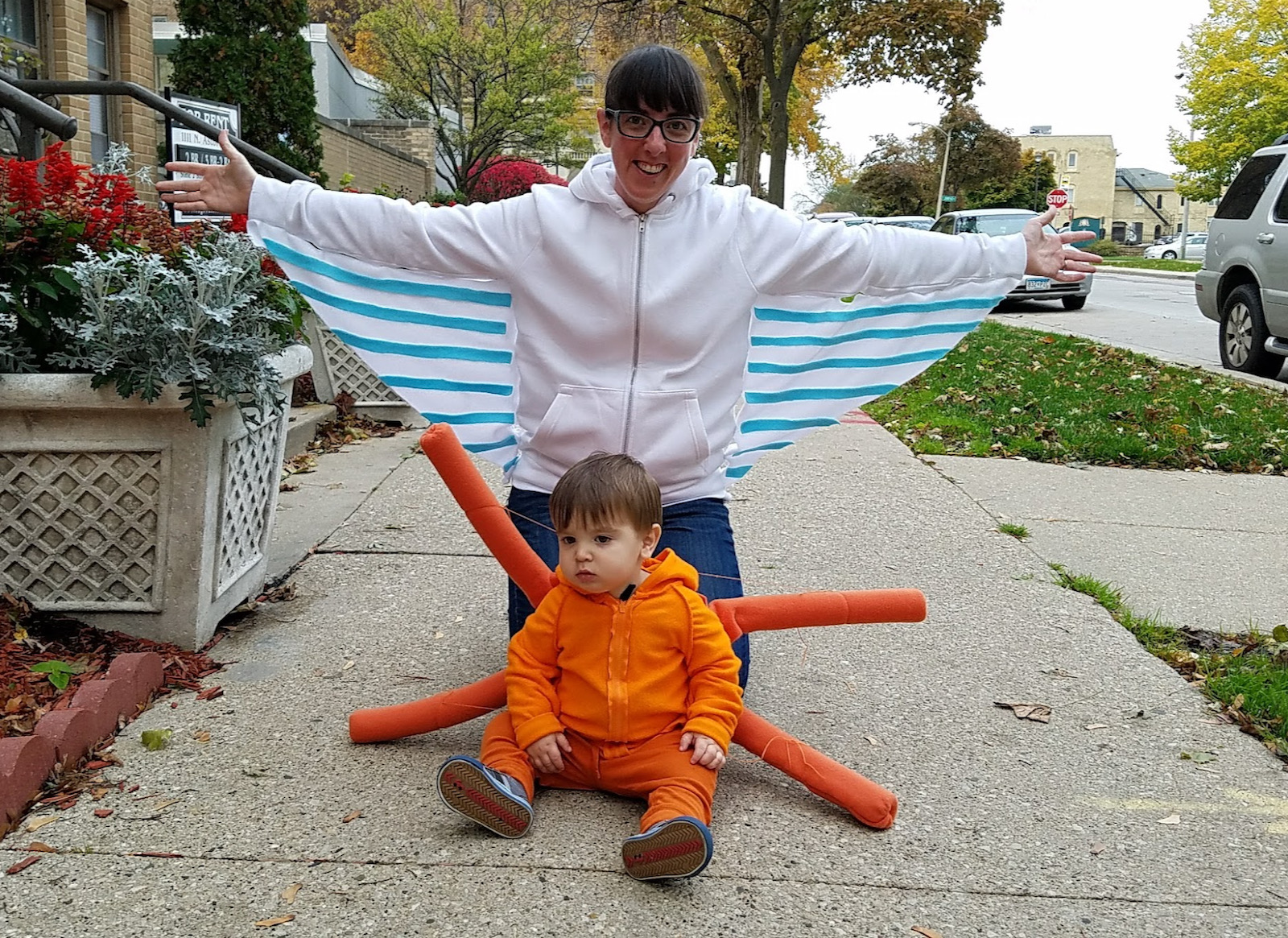 The first year Toman dressed Joe as The Calling (the orange sunburst sculpture in Downtown Milwaukee) and she went as the Calatrava addition of the Milwaukee Art Museum.
"Joe had just started to run so it was really hard to get this photo of us together," says Toman.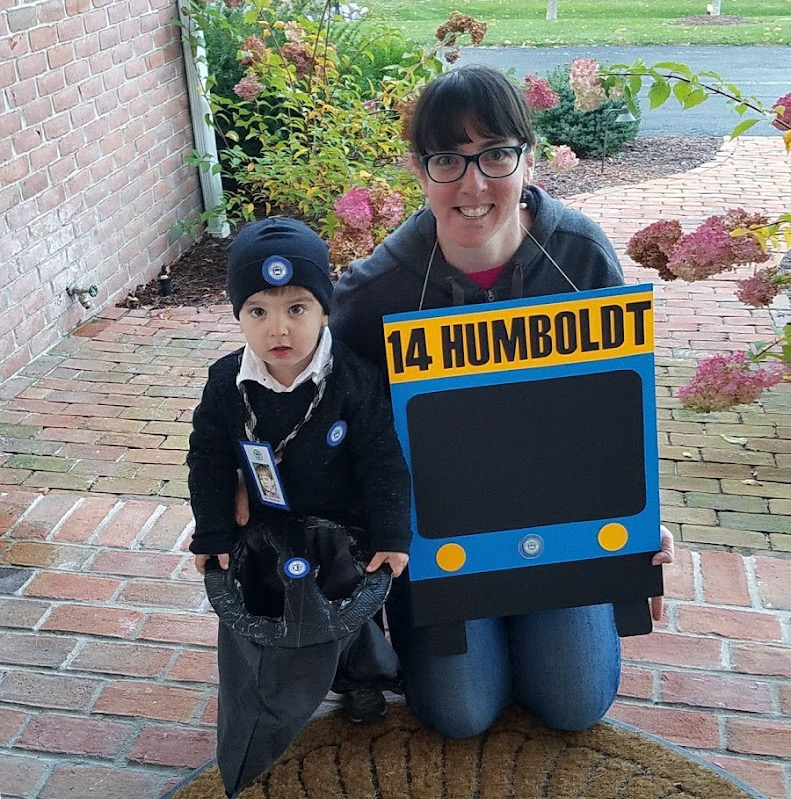 By the next year, Joe was old enough to express he wanted to dress up like the bus driver from the number 14 bus which he rode with his parents. The costume included a steering wheel candy bag.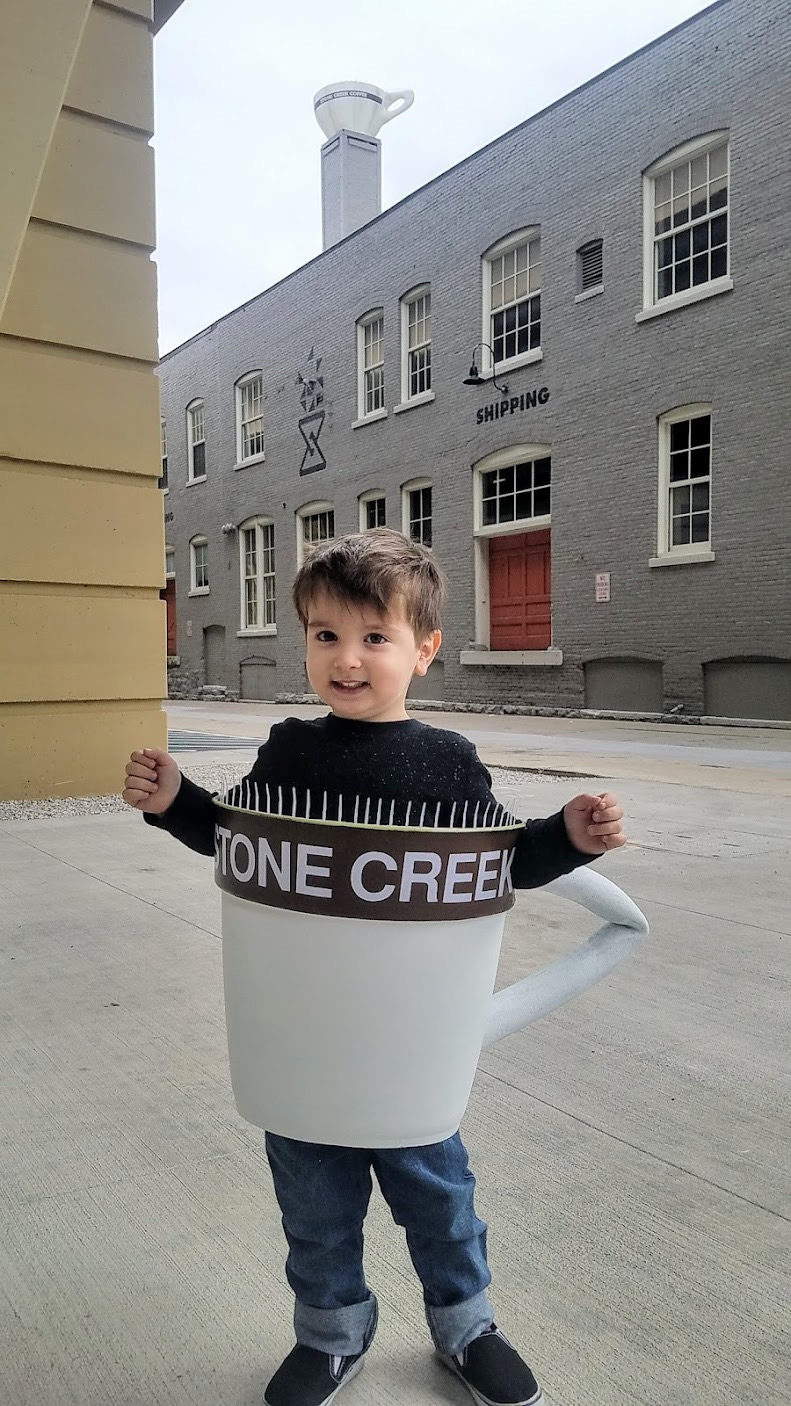 When he was three, Joe said he wanted to dress up as a Stone Creek Coffee cup. The Tomans, who live Downtown, have taken Joe to the Stone Creek on 5th Street just about every week since he was a baby. He's a big fan of the sugar cookies and is friends with numerous baristas.
"We thought he meant a to-go cup of coffee, but we later realized he meant he wanted to go as the big cup on top of the Stone Creek building," Toman says.
Toman created the coffee cup costume but was reminded by Joe that it needed to have the bird spikes on it just like the real cup has to prevent birds from nesting in it.
"A bunch of zip ties later and Joe's cup had spikes," says Toman.
Other Halloween costumes requested by Joe include The Domes and The Hop, which was a family costume.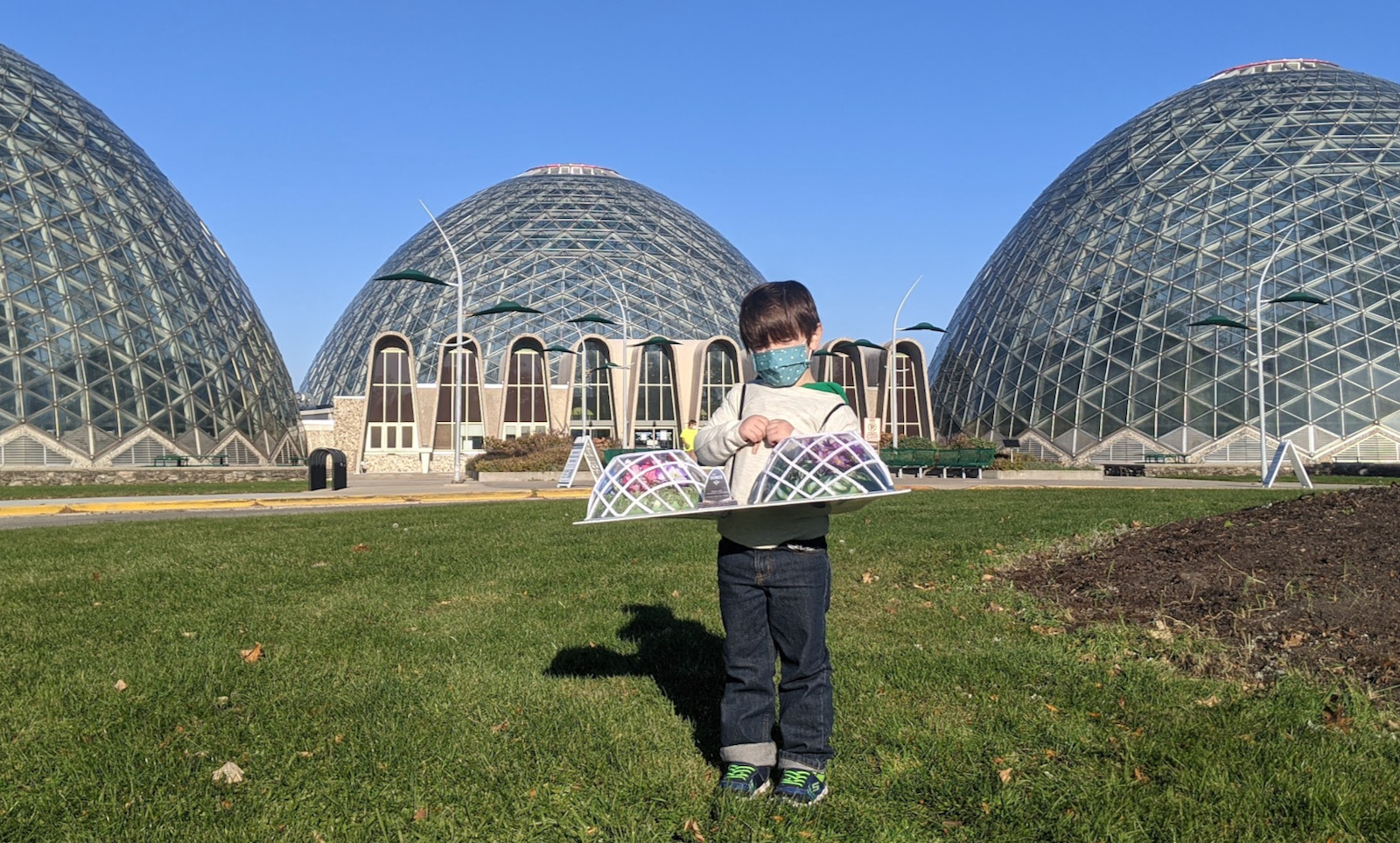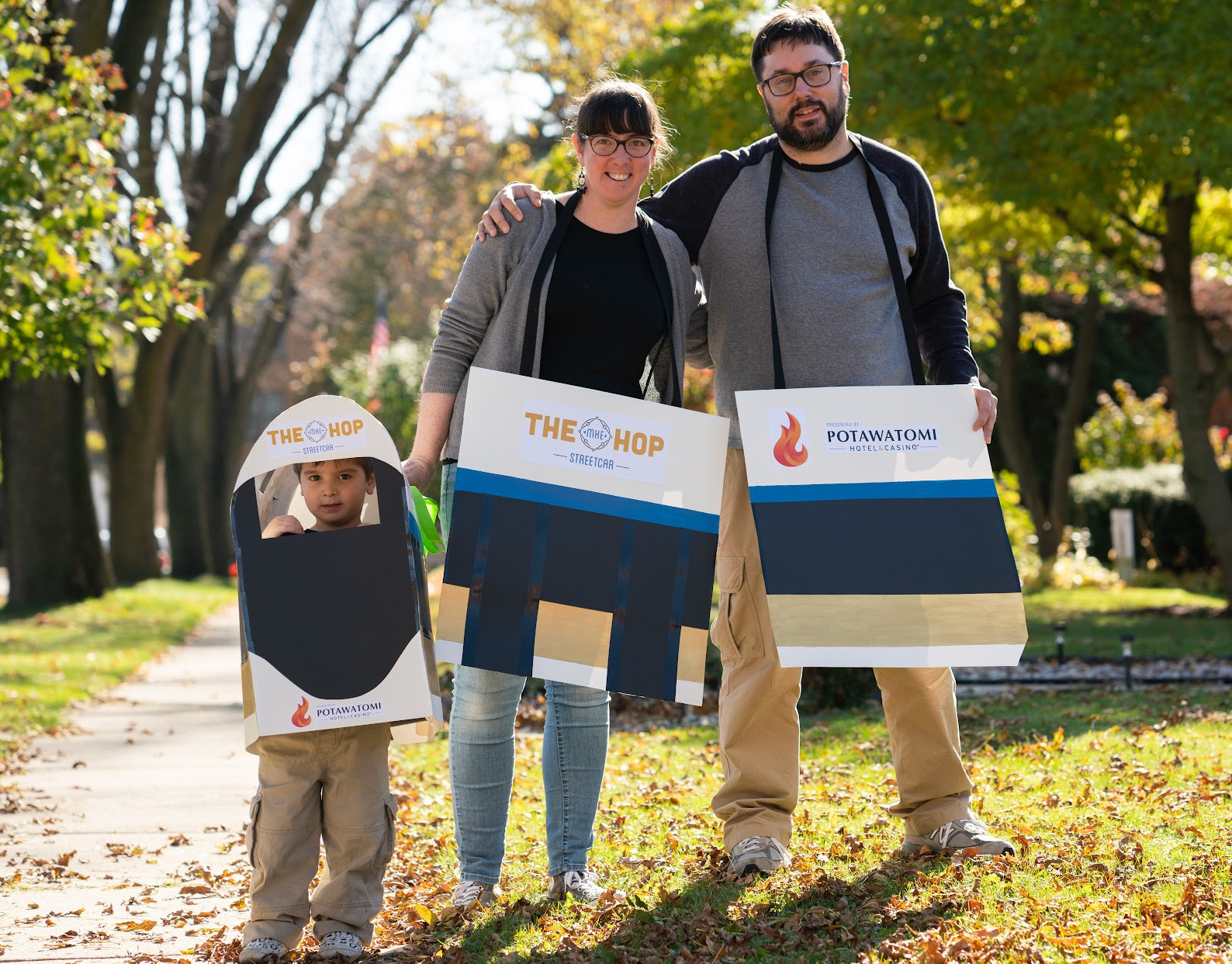 "We even rode The Hop in our Hop costume," says Toman. "Joe was very excited."
Toman, who teaches first-through-third grades at Fernwood Montessori School, says Halloween costumes have always been important to her. Growing up, her dad made all of her costumes including a vending machine, a picnic table and a box of French fries.
"My dad is good with cardboard. I won a lot of costume contests," says Toman.
Toman decided to keep the tradition alive by creating elaborate costumes for Joe. She admits the Marquette Interchange costume was the most challenging so far. But with the help of a corragated plastic board, Hotwheels tracks, foam pipe insulation, Matchbox cars and the family's 3-D printer, she was able to pull it off.
"It was definitely more challenging, but I was excited to make this because I know he won't want to do Milwaukee-themed costumes forever," says Toman.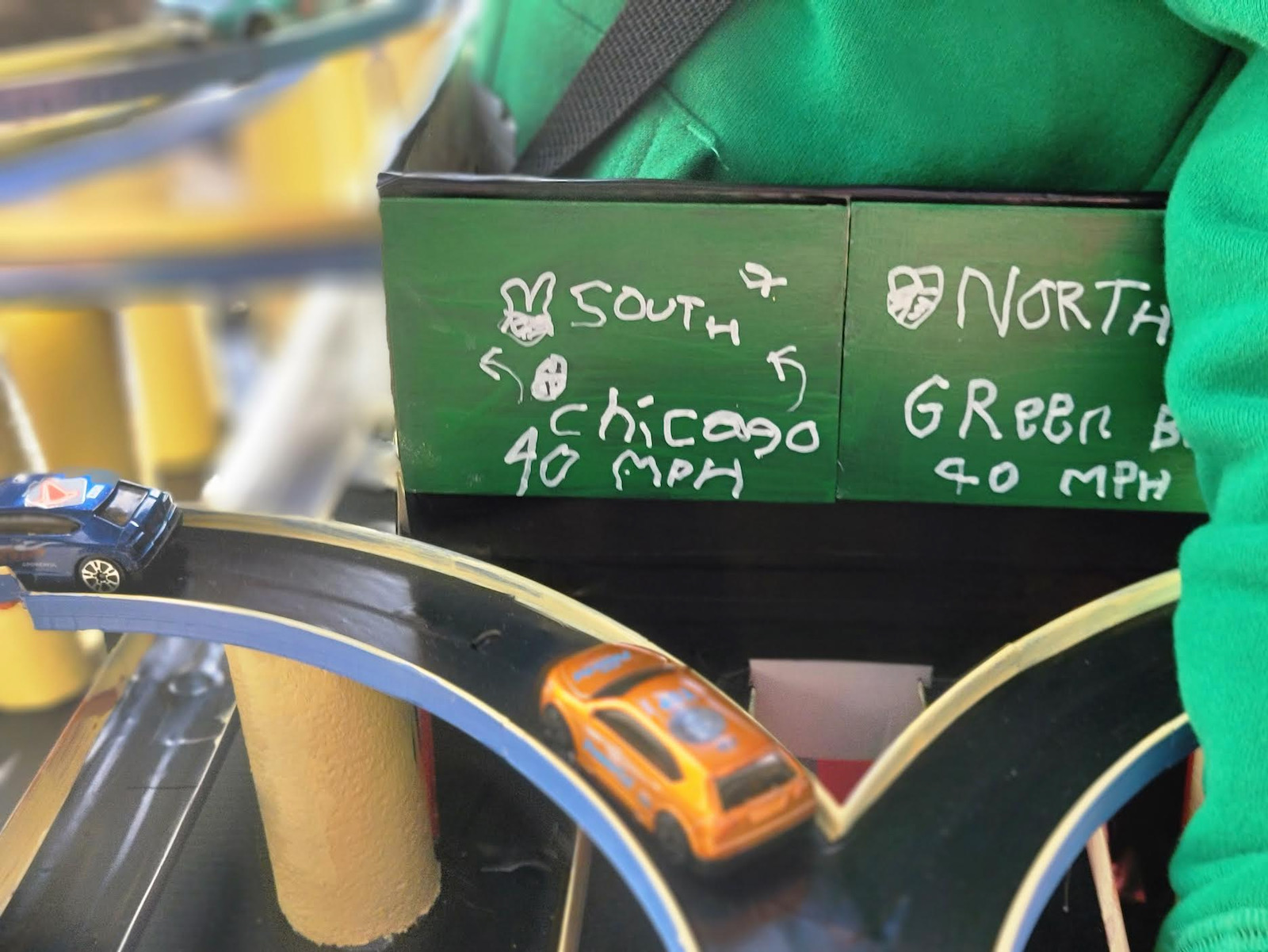 Molly Snyder started writing and publishing her work at the age 10, when her community newspaper printed her poem, "The Unicorn." Since then, she's expanded beyond the subject of mythical creatures and written in many different mediums but, nearest and dearest to her heart, thousands of articles for OnMilwaukee.

Molly is a regular contributor to FOX6 News and numerous radio stations as well as the co-host of "Dandelions: A Podcast For Women." She's received five Milwaukee Press Club Awards, served as the Pfister Narrator and is the Wisconsin State Fair's Celebrity Cream Puff Eating Champion of 2019.