The holidays are a transformative time of year during which we value virtuous attributes more than ever. It seems that when the snow starts to fall, we find ourselves feeling more generous, quicker to forgive and kinder. (And we are also human, so go easy on yourself if you yell at your kid or flip off a dangerous driver in the next couple of months.)
To revel in the gloriousness of the season, OnMilwaukee wishes to identify some of the kindest folks among us, those who don't receive any money for their efforts, but keep giving anyway. These are listed in no particular order.
1. Ingrid Eubanks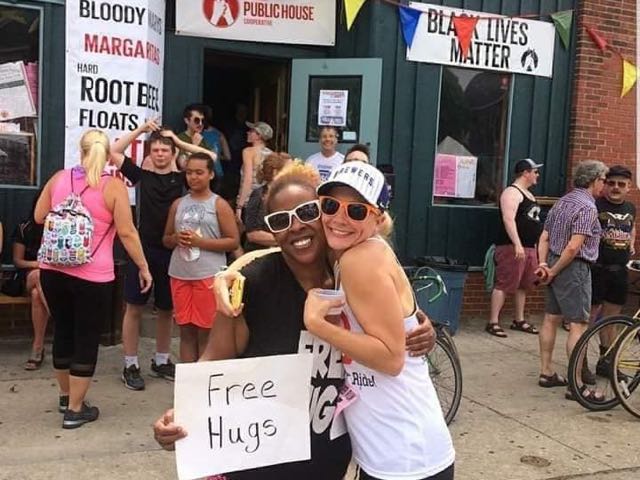 Since 2007, Ingrid Eubanks aka "The Hug Lady" has given more than 10,000 hugs to strangers. She did this, in part, as a practice of forgiveness. Eubanks was obese most of her life and bullied for it by many. Although she underwent an incredible weight loss journey, she still harbored painful feelings from years of being bullied and hugging – making others feel loved and valued – helped her with her own healing. Eubanks is currently fundraising for a nationwide "Hug Tour" and you can find out more here.
2. Bjorn Nassett

Nassett has many public talents as a performer, stylist, business owner and writer, but he is quite possibly at his kindest while in his home. Nassett cares for senior dogs – many of whom have ailments from blindness to trauma – and gives them a loving, happy place to live for the last few weeks, months or years of their lives. He cares for up to five elderly dogs at a time and will even travel to other states to pick up a pup in need when he has an open spot.
3. Greg Ryan
Ryan, a retired electrical engineer, enjoys finding old or discarded snowblowers and lawn mowers, fixing them up and gifting them via social media. He hopes they go to people who need them and can't afford to buy one outright, but he never checks up on anyone, he just trusts that all of his repaired machines are going to the right place.
4. Ruth Weill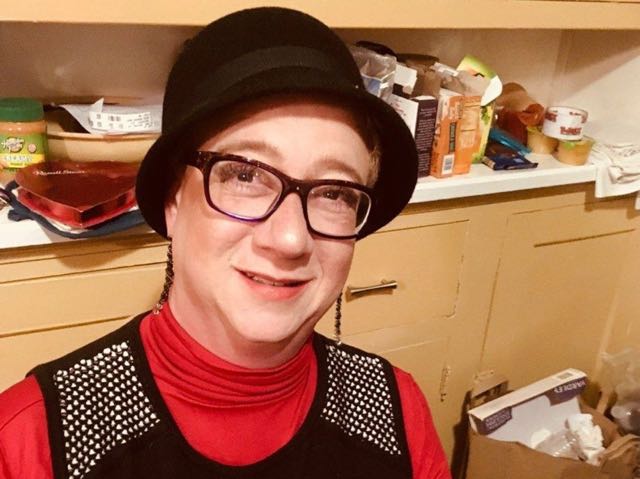 Weill is one of Riverwest's unsung heroes. She's a single mom with a full-time job and yet that doesn't stop her from giving 100 percent to her community. Weil has served on multitudes of associations and volunteered thousands of hours of her time. Currently, Weill is the Vice President of the Riverwest Artist Association, Vice President of 53212 Presents and is the administrator of the Riverwest Neighborhood page – for which she deserves a medal for diplomacy and patience.
5. & 6. Shannon and Kent Knapp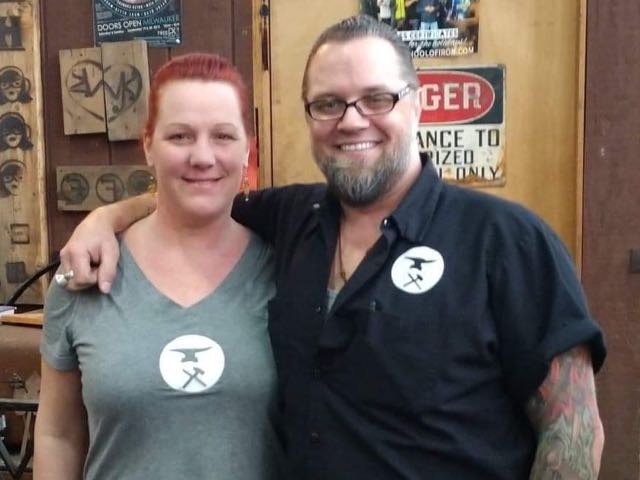 This Milwaukee power couple has six children, owns and operates Milwaukee Blacksmith and still finds time to help others in so many ways. They get more than 300 requests for donations from their business every year – and they always say yes. The Knapps participate in many charity events including fundraisers for Local First Milwaukee, Courage House, WMSE fundraisers, Pink Possible, Fire Up Ball and so many more. They also run Project Home that helps people recently off the streets to fill their apartments with furniture and household items.

Molly Snyder started writing and publishing her work at the age 10, when her community newspaper printed her poem, "The Unicorn." Since then, she's expanded beyond the subject of mythical creatures and written in many different mediums but, nearest and dearest to her heart, thousands of articles for OnMilwaukee.

Molly is a regular contributor to FOX6 News and numerous radio stations as well as the co-host of "Dandelions: A Podcast For Women." She's received five Milwaukee Press Club Awards, served as the Pfister Narrator and is the Wisconsin State Fair's Celebrity Cream Puff Eating Champion of 2019.