The Wisconsin State Fair finally returns beginning tomorrow – but for some State Fair vendors, the celebration's already begun as the late summer statewide tradition today announced its annual Sporkies award winners for 2021.
Brace your arteries and get ready to drool like Homer Simpson: Here we go.
In first place, courtesy of Miller Lite Sports Bar & Grill, comes the The Glazy Boy, featuring slow-smoked brined pork loin, two slices of Fontina cheese, pickled jalapeños and raspberry whole grain mustard all lovingly smashed between – prepare yourself – two grilled Grebe's glazed doughnuts.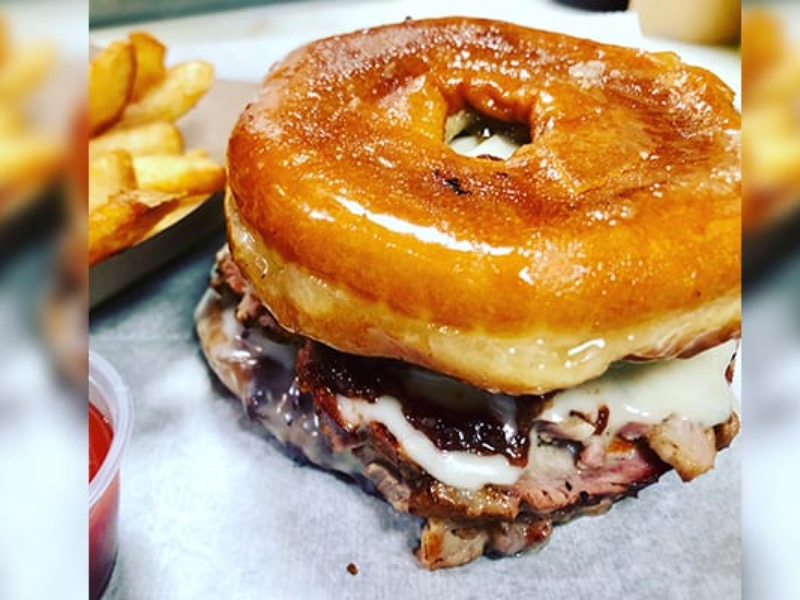 Water Street Brewery's deep-fried Wisconsin fish fry – cole slaw and French fries rolled in between a slab of cod, dipped in rye-seasoned batter and deep-fried with lemon and tartar sauce on the side – scored the silver medal, while the Paradise Po' Boy, stacking deep-fried coconut shrimp and tropical homemade slaw on a bun and slathered in key lime tartar sauce with a side of chips, from Tropics nabbed the bronze.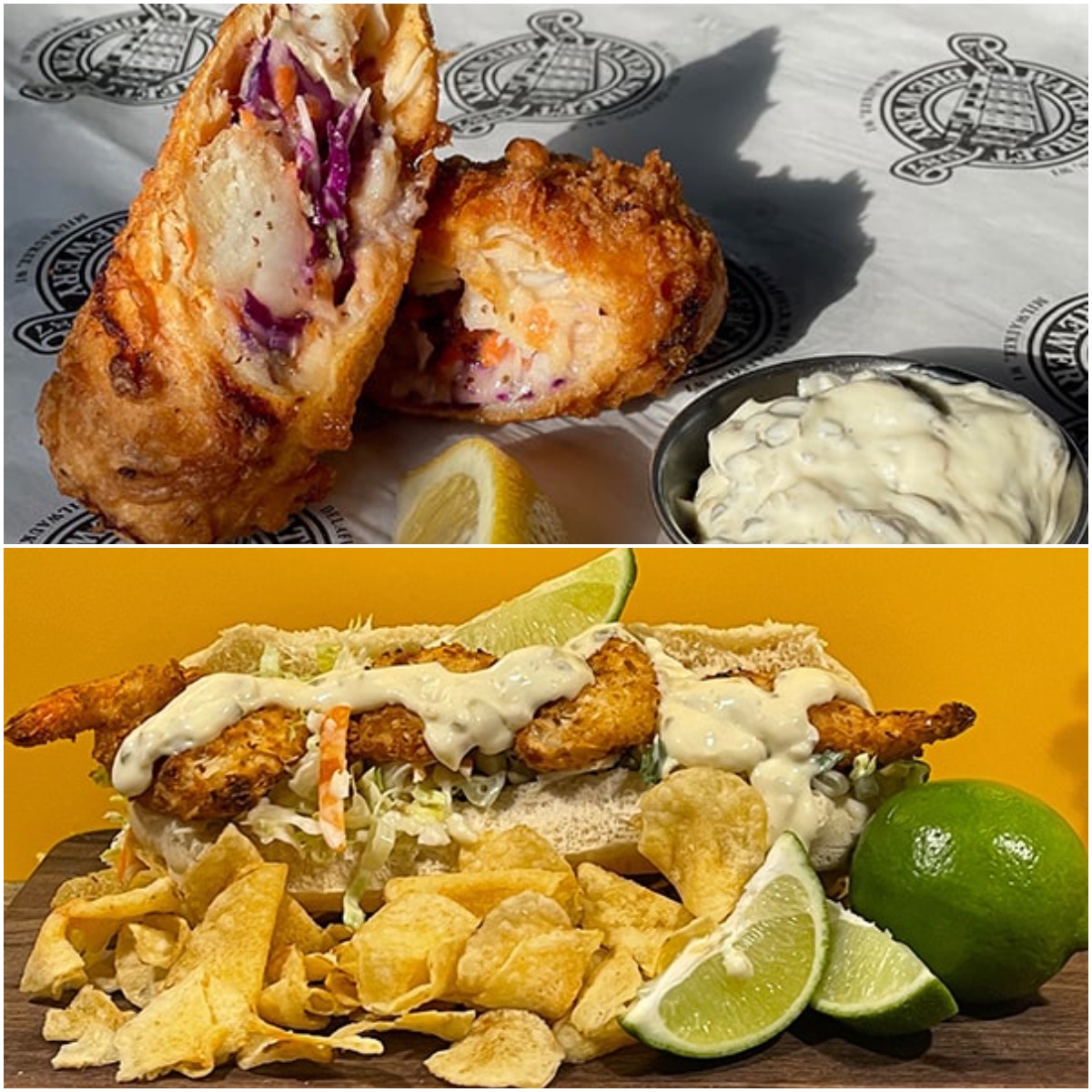 Other finalists for the 2021 Sporkies awards include:
Cinnamon Roll and Bacon Cheese Curds: Cheese curds covered in a sweet bacon-infused beer batter, cinnamon and powdered sugar, then deep-fried and covered in more cinnamon sugar plus bacon crumbles and cream cheese frosting on top. Found at Slim's Lakefront Brew Pub & Eatery.
Deep-Fried Pineapple Express: No, there's no weed in this – instead it's three pineapple rings covered in coconut and sweet panko breading deep-fried and covered in a pina colada glaze and powdered sugar. Found at Saz's BBQ.
Peanut Butter Squealer: Basically a breakfast corndog on a stick, wrapping a breakfast sausage with a Belgian waffle ... and then covered with peanut butter and bacon. Found at Waffle Chix.
Polish Puppies on a Stick: No worries: No dogs were harmed in the making of these Sporkies finalists. Instead, these are deep-fried hush puppies stuffed with jalapeño Polish sausage, sauteed onions, sauerkraut and cheddar cheese, complete with buttermilk chive dipping sauce on the side. Found at Saz's Taste of Wisconsin.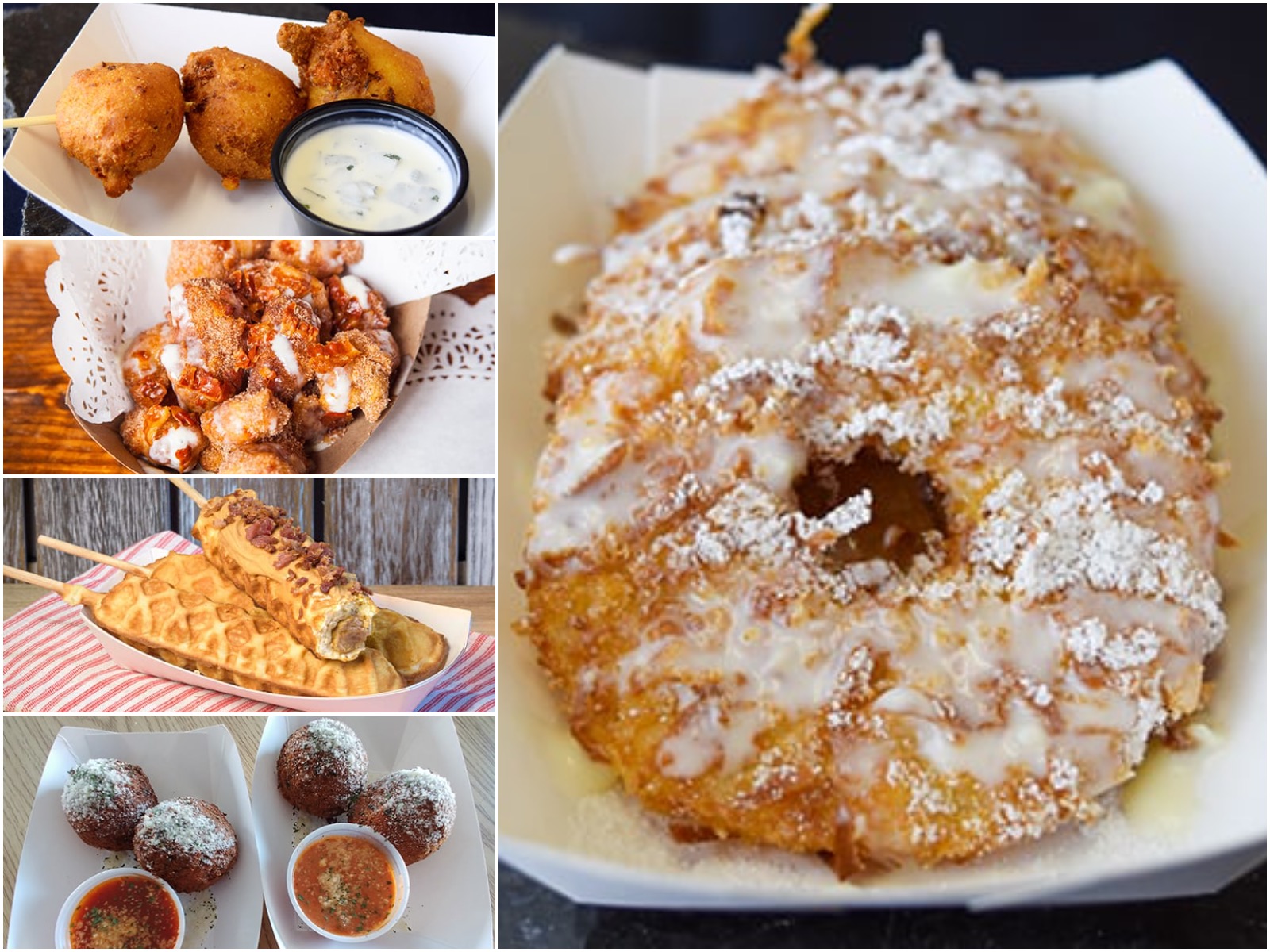 To find these edible wonders for yourself, keep an eye out for 13-foot Sporkies trophies outside the finalists and winners locations at the fair.
And while the State Fair Sporkies judging panel had their say, you still get to eat and vote for the Fairgoers Fave award. (And then eat some more.) Sample all the competing finalists, then place your vote at the Wisconsin State Fair website by 10 p.m. on Sunday, Aug. 15.
For more information on all the new foods headed to the State Fair starting on tomorrow(!), click here – and stay tuned to OnMilwaukee for more deliciously deep-fried State Fair content on a stick.
As much as it is a gigantic cliché to say that one has always had a passion for film, Matt Mueller has always had a passion for film. Whether it was bringing in the latest movie reviews for his first grade show-and-tell or writing film reviews for the St. Norbert College Times as a high school student, Matt is way too obsessed with movies for his own good.
When he's not writing about the latest blockbuster or talking much too glowingly about "Piranha 3D," Matt can probably be found watching literally any sport (minus cricket) or working at - get this - a local movie theater. Or watching a movie. Yeah, he's probably watching a movie.