"Ted Lasso," the hit Emmy-nominated comedy series that's pretty much the only reason why anyone has Apple TV+, is midway through its second season. Some people still love the fuzzy feel-good futbol show; some are feeling the inevitable backlash. But there's at least one thing we can all agree on: Ted Lasso's definitely been to Milwaukee!
You might remember that, near the beginning of the third episode of season one, our endlessly affable fish-out-of-water football coach started a meeting with FC Richmond's calculating owner by recounting his delightful weekend checking out Big Ben, noting that, "I thought I'd seen the biggest clock there was. When I was a kid, my folks took me to the Allen-Bradley clock tower up there in Milwaukee."
According to Lasso, he ended up getting stuck alone in the Midwestern landmark for three hours and 42 minutes – and why does he know that specific time? We'll let him finish the classically Ted Lasso-esque punchline:
pic.twitter.com/ln4qpOW0HO — Matthew Mueller (@aManAboutFilm) August 30, 2021
Huh, that popular image of Ted Lasso busting out an enthusiastic double-point ... is him talking about Milwaukee?!
Despite ending with one of the most iconic images of the hit first season, the key art at the top of just about every article about "Ted Lasso" (including this one), most people have forgotten this random Brew City aside. The Allen-Bradley clock tower's Wikipedia page must not be a fan, because it goes unmentioned, and when we informally asked someone who works at Rockwell about the one-off reference, the person had no idea about it.
But while Ted Lasso may be seen as a buffoon to his new British superior, he wasn't entirely incorrect about the Allen-Bradley clock tower.
While Big Ben is one of the globe's tallest and most iconic time-keeping structures, the "Polish moon" was actually the largest four-sided clock in the world for decades after it first rang in 1962, before it was eventually overtaken in 2012 by Saudi Arabia's Abraj Al-Bait.
So at the time, little Ted Lasso DID see the biggest clock there was ... of its kind, at least.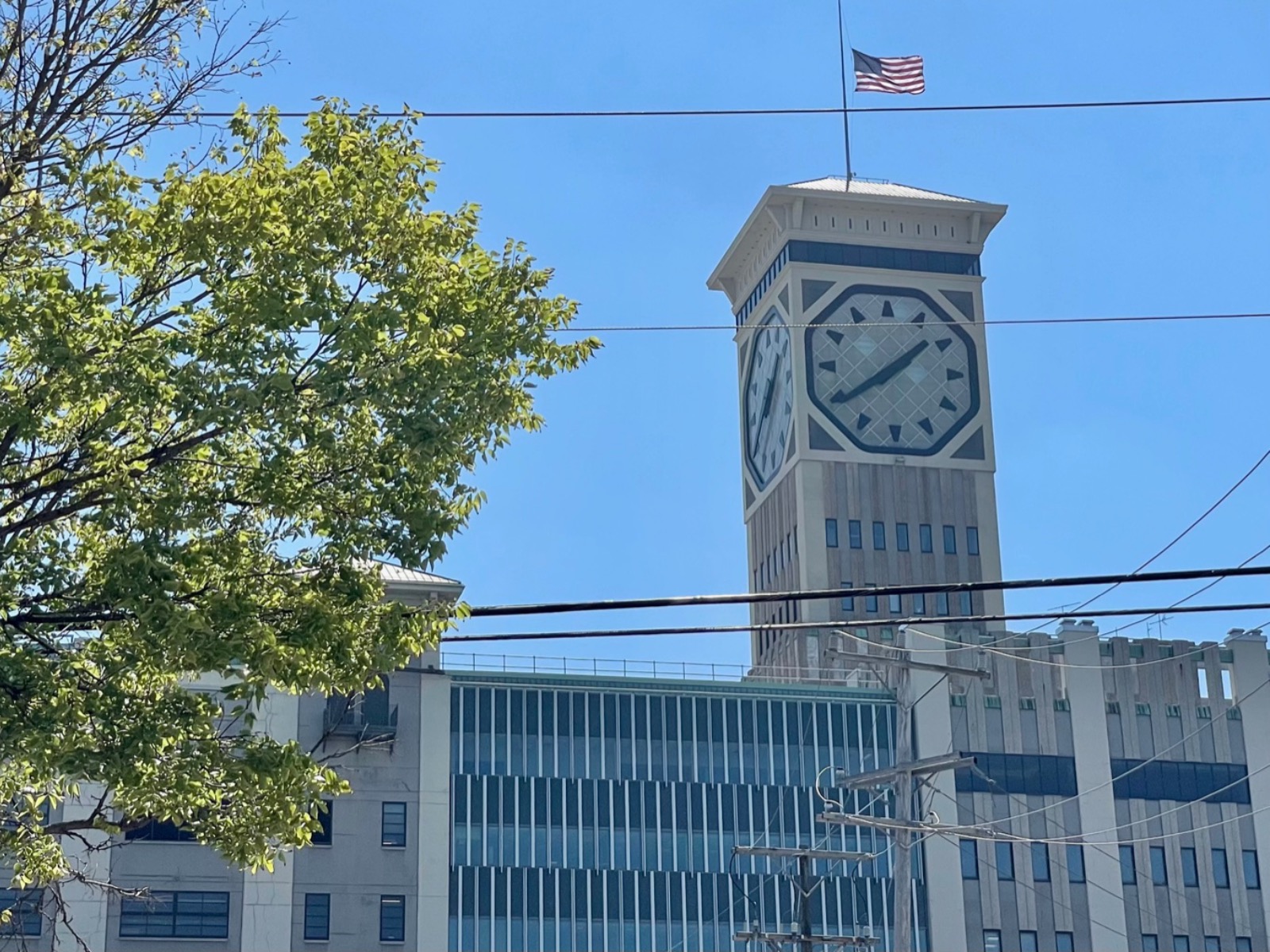 Anyways, yes, it's been a slow news day, but I hope you enjoyed this random spotlight on Brew City. For more info on our "Ted Lasso"-approved landmark, check out the time we took a tour of the Allen-Bradley clock tower for ourselves. (We, thankfully, didn't get stuck in it for three hours and 42 minutes.)
As for more Milwaukee movie moments, here's a pretty massive list of the significant times Hollywood went to Wisconsin (or at the very least made a reference to our state ... or at least found some B-roll of it).
As much as it is a gigantic cliché to say that one has always had a passion for film, Matt Mueller has always had a passion for film. Whether it was bringing in the latest movie reviews for his first grade show-and-tell or writing film reviews for the St. Norbert College Times as a high school student, Matt is way too obsessed with movies for his own good.
When he's not writing about the latest blockbuster or talking much too glowingly about "Piranha 3D," Matt can probably be found watching literally any sport (minus cricket) or working at - get this - a local movie theater. Or watching a movie. Yeah, he's probably watching a movie.