Though it wasn't quite like hosting the Olympic Games, when Milwaukee hosted the U.S. Youth Games, it was a big deal in youth sports.
The games had been founded more than 40 years earlier and over the decades, future stars like NBA superstars Patrick Ewing, Charles Barkley and Kenny Anderson, tennis star Pam Schrieber and multi-sport star Bo Jackson all participated in the games.
From July 14 to 17, 2010, all eyes in American youth sports were on the Cream City as Milwaukee Recreation hosted the games, which included competition in flag football, bowling, double dutch, golf, volleyball, track, swimming, tennis, basketball and an academic bowl at venues like State Fair Park, Currie Park Golf Course, Bradley Tech, South Division, North Division, Riverside University High School, Vincent High, Marquette University High, Marquette University Annex and Wick Field.
Athletes were housed at State Fair Park's Thompson Center and the Downtown Double Tree was the host hotel.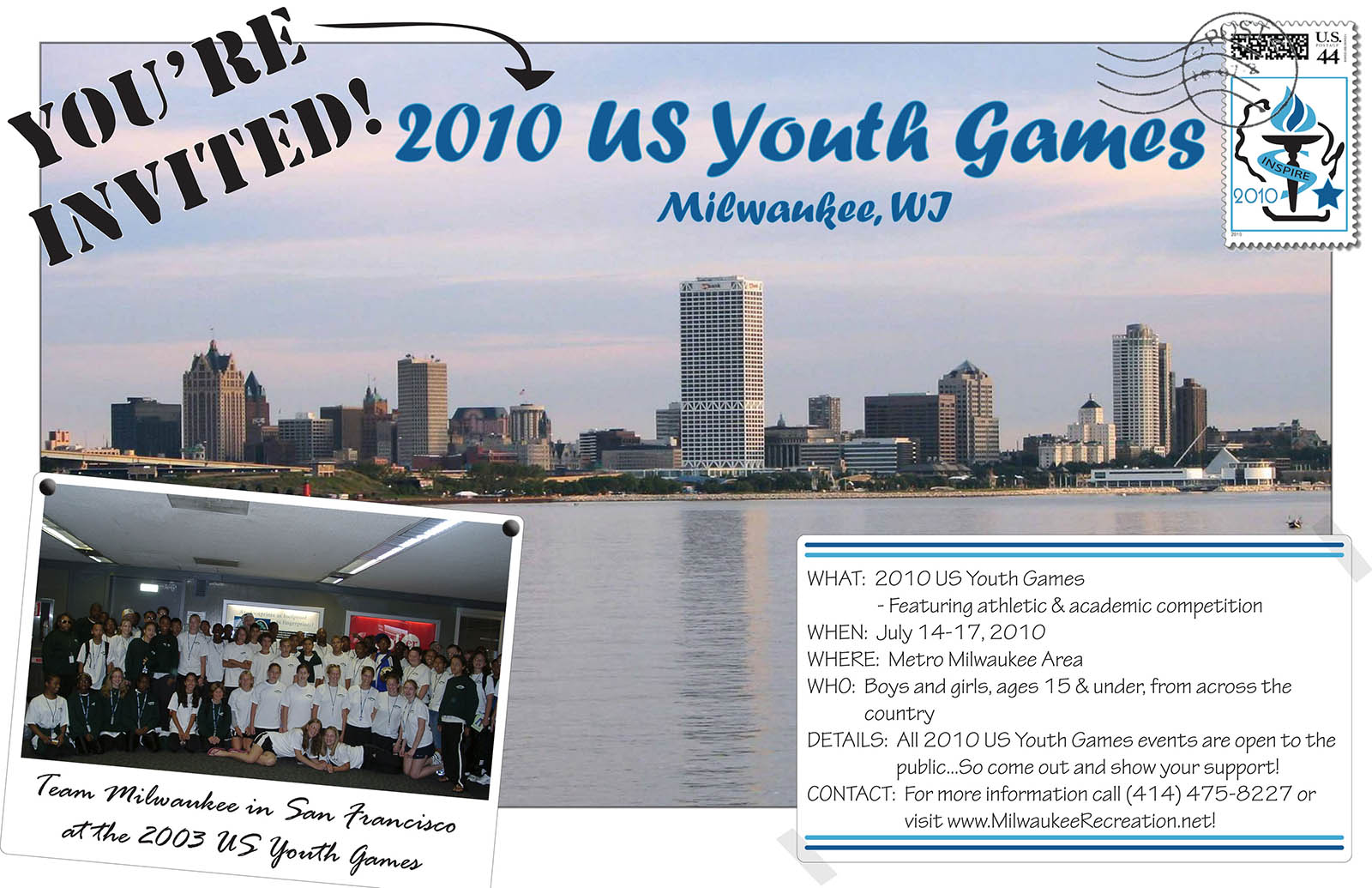 Milwaukee expected to host teams from Birmingham, Alabama; Chicago; Columbia, South Carolina; East Orange, Orange and Newark, New Jersey; North Chicago, Illinois; and Oakland, California with more than 800 athletes, 200 coaches and team supervisors, 200-400 traveling family members and 300-500 community spectators.
The games were founded in New York City in 1966 by then-Mayor John Lindsay as a showcase for urban sports prowess among kids 15 and under.
The first games were held in 1967 with teams from New York, Atlanta, Baltimore, Boston, Cleveland, Detroit, New Orleans, Pittsburgh, St. Louis, San Juan, San Francisco and Washington, D.C.
"We feel that this event, bringing together youngsters from different parts of the country for fully supervised sports competition and exposure to each other and our city, is unique and of tremendous value," said Lindsay at a launch event in New York City in May 1967.
"The Youth Games should become a major sports event in the world today. I believe that the sponsors have made a major contribution to the youngsters of our city and 11 other cities and have demonstrated the active role that corporations can and should play throughout the country."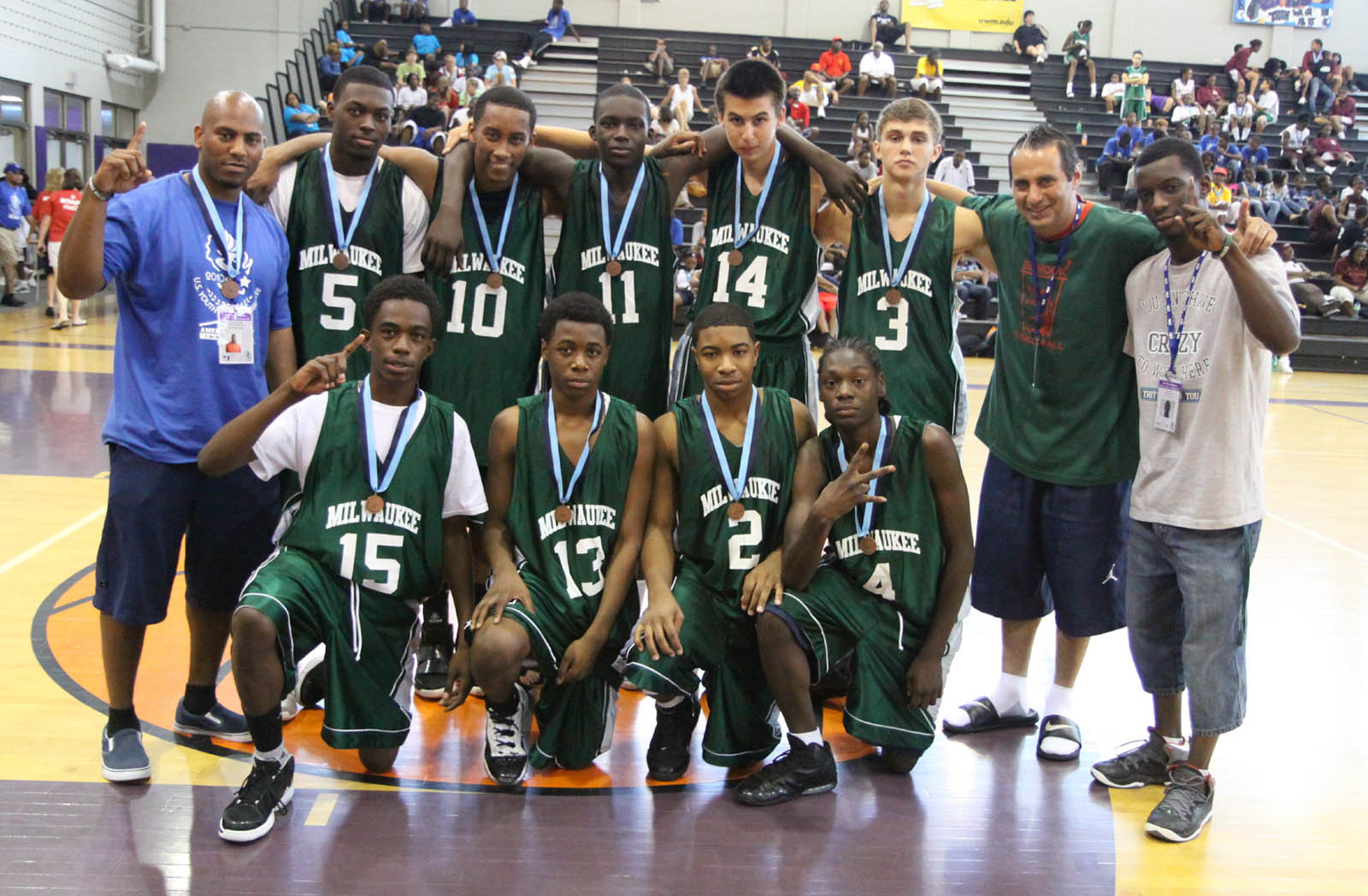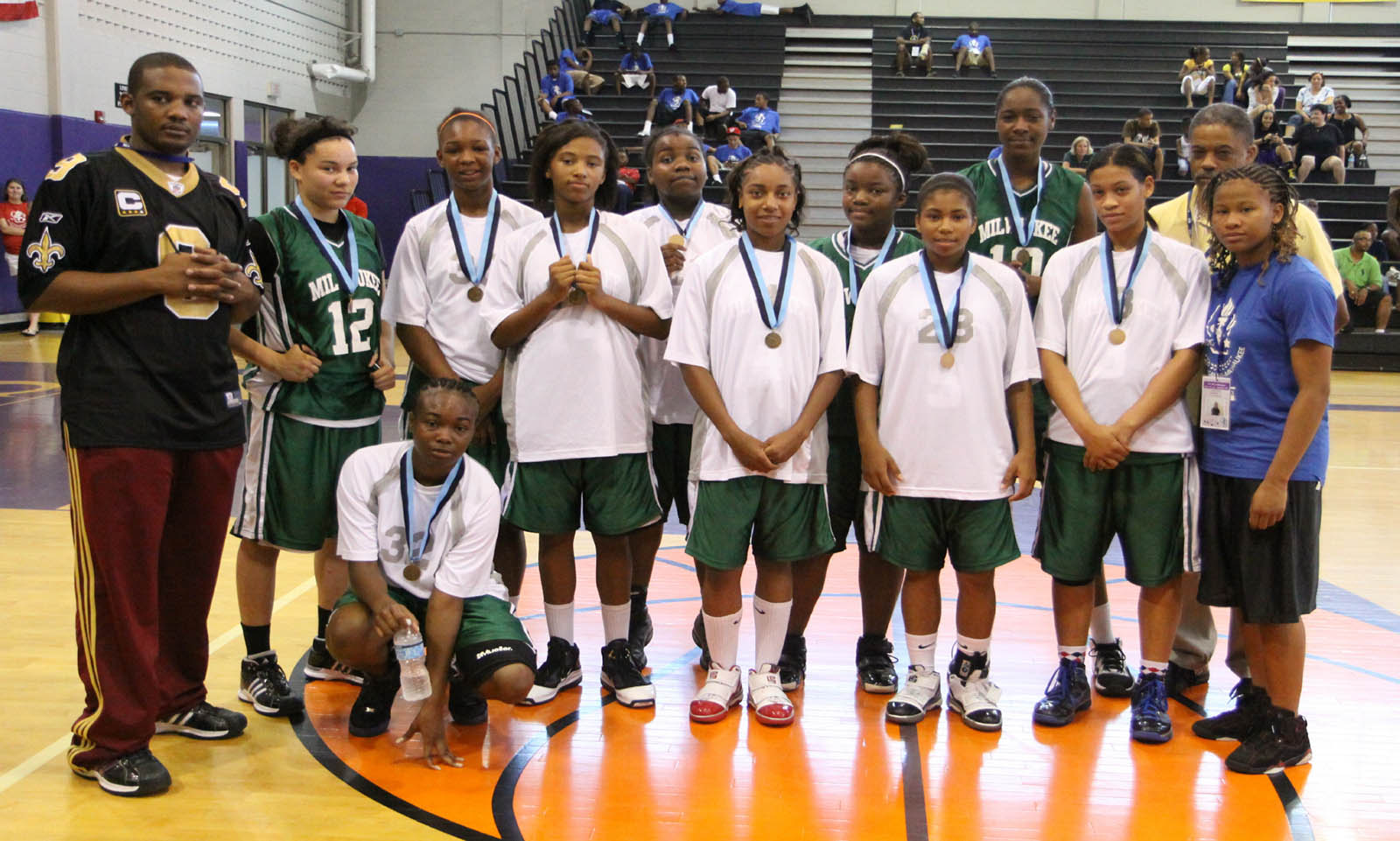 The second games, in 1968, were hosted by St. Louis.
Over the years, other cities sent teams, too, including Birmingham, Charlotte, Chicago, Columbia, Dallas, Houston, Los Angeles, Milwaukee, Oakland, Richmond, San Antonio, Seattle and the Virgin Islands.
In addition to the sports and academic events, the young athletes were also often treated to visits to academic and educational sights in the host cities, as well as events that have included Major League Baseball games, Circle Line boat rides in New York and concerts by the likes of Destiny's Child and Garth Brooks.
By the mid-1990s, the games appeared to struggle and only six cities sent teams to the games in Birmingham, Alabama in 1996, leading some to fear that would be the event's final year.
But New York City stepped in to ensure that didn't happen and with the help of sponsors, the games got a new boost.
"We've gone from six cities to 17 in New York. Many are competing for the first time," New York City Parks Commissioner Henry Stern told USA Today. "This is a 31-year-old institution started by then-Mayor Lindsay that Mayor (Rudolph) Giuliani brought back.
"We've made a great effort. We had the attraction of New York City. People want to bring their kids here, and we've made it practical for them to come."
It was the first time New York had hosted the games since 1984.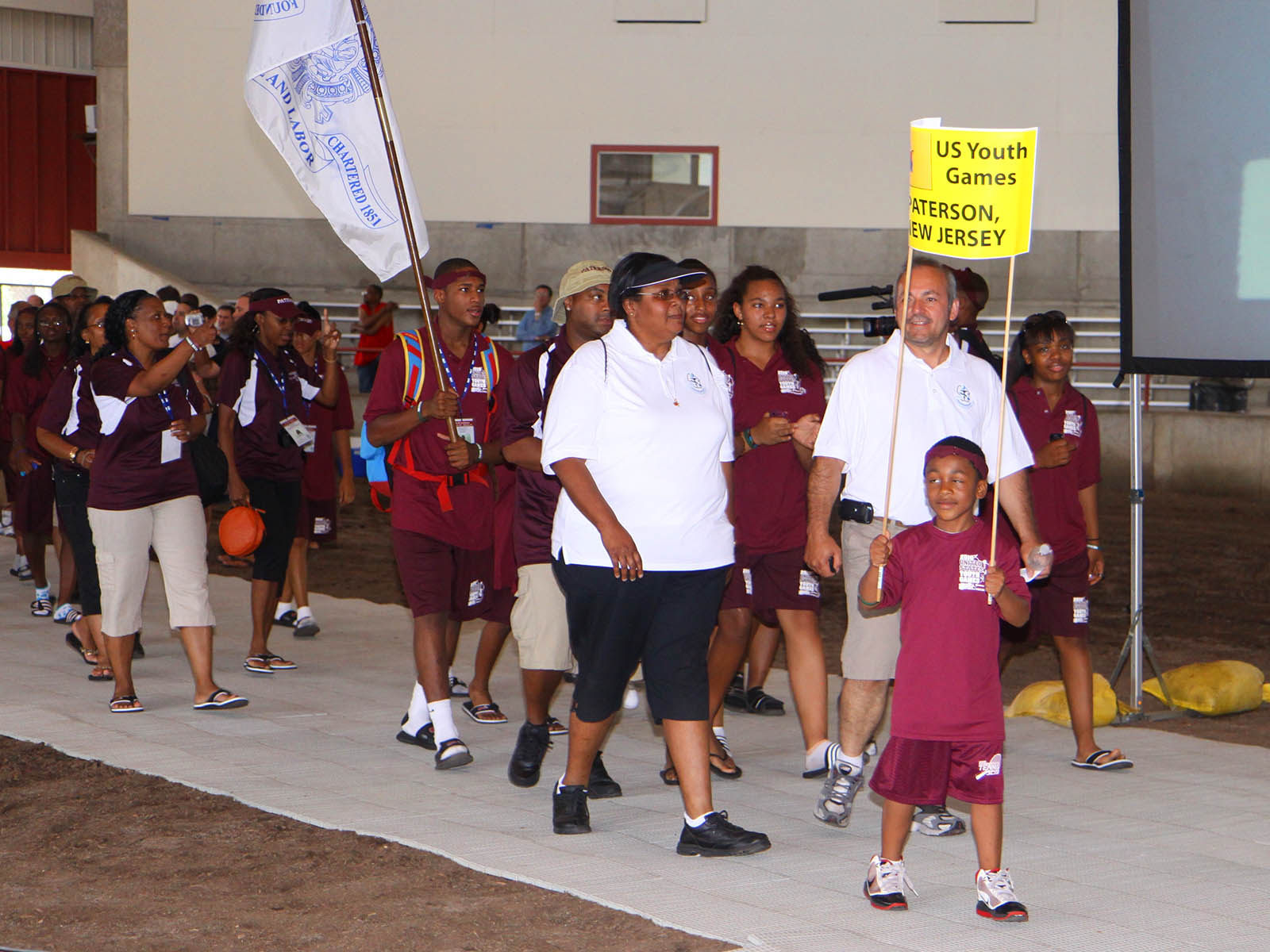 It was also the first time that Milwaukee participated in the games, sending 110 athletes to New York City thanks to private donations.
The following year, Milwaukee County was approached for financial support in sending a team to Houston for the 1998 games.
As part of that effort, money was sought to help Milwaukee host the games in 1999, an invitation which did not come to pass.
It's unclear exactly how many times Milwaukee kids took part in the games, but we do know that they did participate in 2001 and in 2003, when a coalition including Milwaukee County Parks and Milwaukee Recreation worked together to send 130 Brew City athletes to San Francisco.
Nearly a quarter of $100,000 required for the trip was raised by the MPS Foundation.
Within a few years, talk of Milwaukee hosting the games returned and after about a five-year effort, that came to pass in 2010.
But, again, the number of cities participating had dropped and in the end only Birmingham; Columbia; and Paterson, and East Orange, New Jersey, competed against Milwaukee. Organizers recruited some other local Milwaukee teams to fill vacant spots in team competitions like basketball and flag football.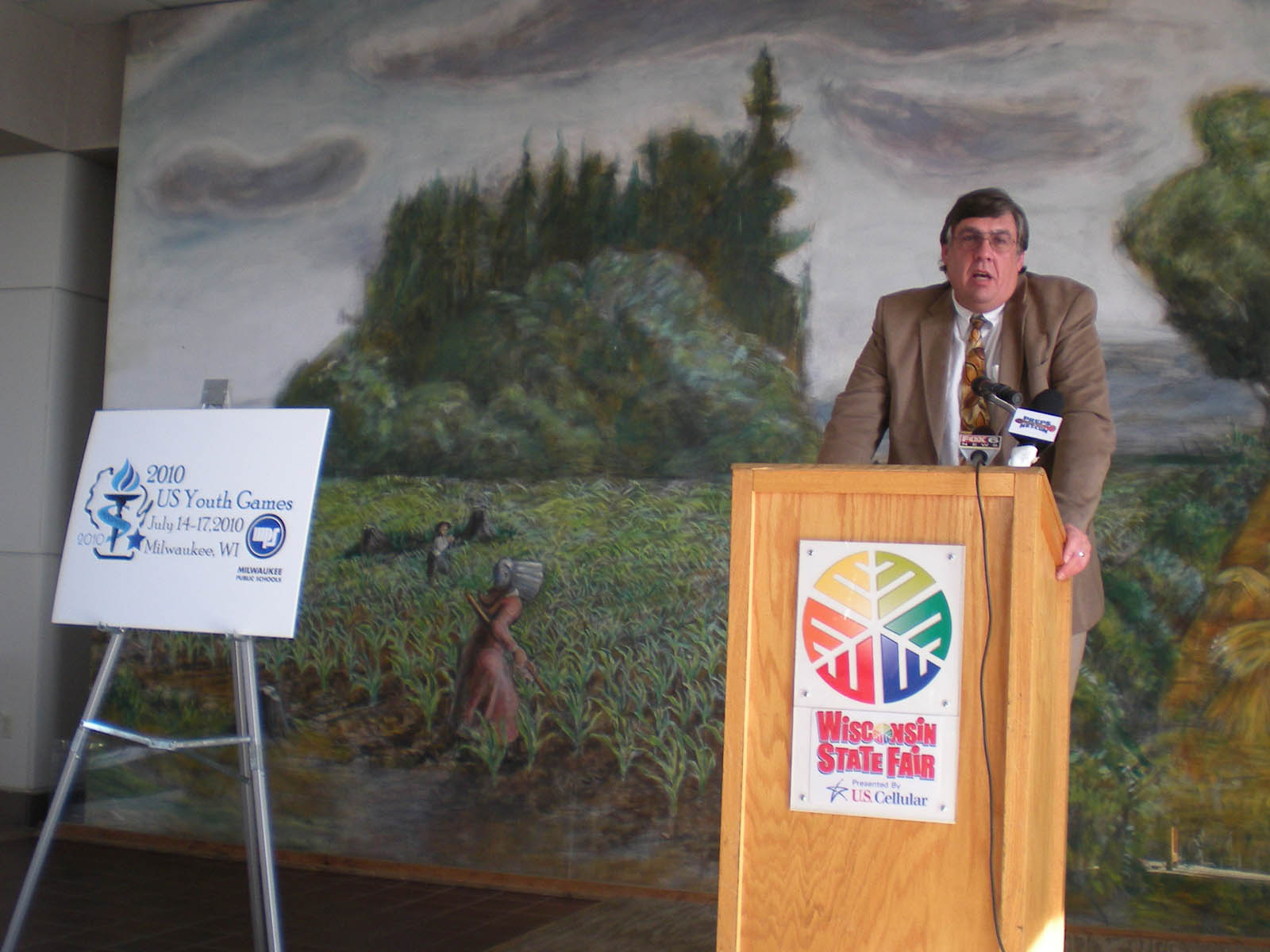 ''We had eight different cities, four of the regulars and then four from around Milwaukee and the Midwest,'' Scotty Colson, who led the Birmingham contingent, which was the overall champion, told his hometown newspaper.
''This was a smaller year. We lost four cities in the last two weeks who just could not get the money.
''We sure would have liked for more of the cities to have been able to make it this year, but I'm real proud of us for beating the ones that were there.''
The opening ceremonies for the Milwaukee games were held at the State Fair Park Coliseum with athletes parading in – Olympics-style – and Milwaukee's Tayaa Williams lighting the torch to officially kick off the games.
Ko-Thi and Ton Ko-Thi Dance Troupe & Drummers, the Milwaukee Bucks Hoop Troop and Holy Redeemer Drum Line performed at the opening, which included video messages from Mayor Tom Barrett, Sen. Herb Kohl and First Lady Michelle Obama.
"What I remember most about the games were the opening ceremonies," says Steve Wells, who competed in the games as middle schooler and is now a supervisor of Interscholastic Athletics and Academics at Milwaukee Recreation. "It had the real Olympic feel and atmosphere to it. All the sports teams came in together and did the ceremony of lighting the torch before the games began.
"I also remember the feeling of representing our city and state. It was a unique feeling to be able to represent more than just our school or local sports teams as we usually did."
At the games, Team Milwaukee won silver in flag football, co-ed track, tennis and the academic bowl and bronze medals in girls volleyball and boys basketball. A number of athletes earned gold and silver medals in a variety of individual swimming events.
"I think for a lot of kids who participated being able to be on that stage and to represent their city," says Wells, "was a good way to give a positive spotlight.
"People visiting Milwaukee and those from the city were also able to see the great indoor and outdoor facilities we have."
Wells says the games were key to his development and his future and that his experience was not unique in the sense.
"Being selected to that team helped put me on the radar of high school coaches," he recalls. "Playing on this team helped me focus on playing basketball and ultimately led me to going to Rufus King to play for the Hall of fame coach Jim Gosz.
"Going to Rufus King was one of the best decisions I have ever made. While there I was able to play for the 2013 state qualifying team which was top ranked in the state and was of the top 25 teams in the nation by USA Today."
After high school, Wells played basketball at Iowa Central Community College, which helped guide him forward.
"During college I began coaching and working on the administrative side of sports which led me into my current career. I believe that (the Youth Games) meant a lot to the other people who participated, as well. All the players on that team went on to play in high school and a handful went on to play college basketball."
But it wasn't experience that many more Milwaukee kids would get a chance to experience, as the games fizzled out within just a couple years of the Brew City games.
"We participated in 2011 when it was held in Florida," says Milwaukee Recreation Coordinator Andrew Rossa. "(But) the 2011 event was riddled with logistical issues and as such the 2012 event was held in Birmingham, where the event director worked.
"The event director wanted to bring it back to Birmingham to give the program stability after the Florida experience.Unfortunately, that event experienced a smaller amount of communities financially able to attend. The reaction to this was to bring in local sport clubs or AAU programs to fill in the tournament brackets. After the 2012 event, I was no longer made aware of what was being planned for 2013."
That's likely because even though a number of former players, coaches and administrators involved in the games received the U.S. Youth Games initial round of Pioneer Awards in 2013, it appears no event was held that year or any year since.
"I believe that not continuing the Youth Games has had an impact on the youth in the city," says Wells. "In many ways helped save my life. It gave my life purpose.
"I felt that my abilities were valued, which helped with my self-esteem and confidence. It helped open doors in my youth that have continued into my early adulthood."
(NOTE: This article was written for Milwaukee Recreation's institutional history project. While the topic was provided by Milwaukee Recreation, the content was not.)
Born in Brooklyn, N.Y., where he lived until he was 17, Bobby received his BA-Mass Communications from UWM in 1989 and has lived in Walker's Point, Bay View, Enderis Park, South Milwaukee and on the East Side.
He has published three non-fiction books in Italy – including one about an event in Milwaukee history, which was published in the U.S. in autumn 2010. Four more books, all about Milwaukee, have been published by The History Press.
With his most recent band, The Yell Leaders, Bobby released four LPs and had a songs featured in episodes of TV's "Party of Five" and "Dawson's Creek," and films in Japan, South America and the U.S. The Yell Leaders were named the best unsigned band in their region by VH-1 as part of its Rock Across America 1998 Tour. Most recently, the band contributed tracks to a UK vinyl/CD tribute to the Redskins and collaborated on a track with Italian novelist Enrico Remmert.
He's produced three installments of the "OMCD" series of local music compilations for OnMilwaukee.com and in 2007 produced a CD of Italian music and poetry.
In 2005, he was awarded the City of Asti's (Italy) Journalism Prize for his work focusing on that area. He has also won awards from the Milwaukee Press Club.
He can be heard weekly on 88Nine Radio Milwaukee talking about his "Urban Spelunking" series of stories.