Seeing the Violent Femmes play Summerfest is a rite of passage growing up in Milwaukee. When they play "Waiting For The Bus" with the Hoan in the background, the world feels right. The throngs packing the bleachers and picnic benches let their hometown band know they agreed.
The current line up is close to the original. Gordon Gano on guitar and violin, and Brian Ritchie on acoustic bass, didgeridoo, and xylophone have and do anchor the band, while John Sparrow is the current drummer.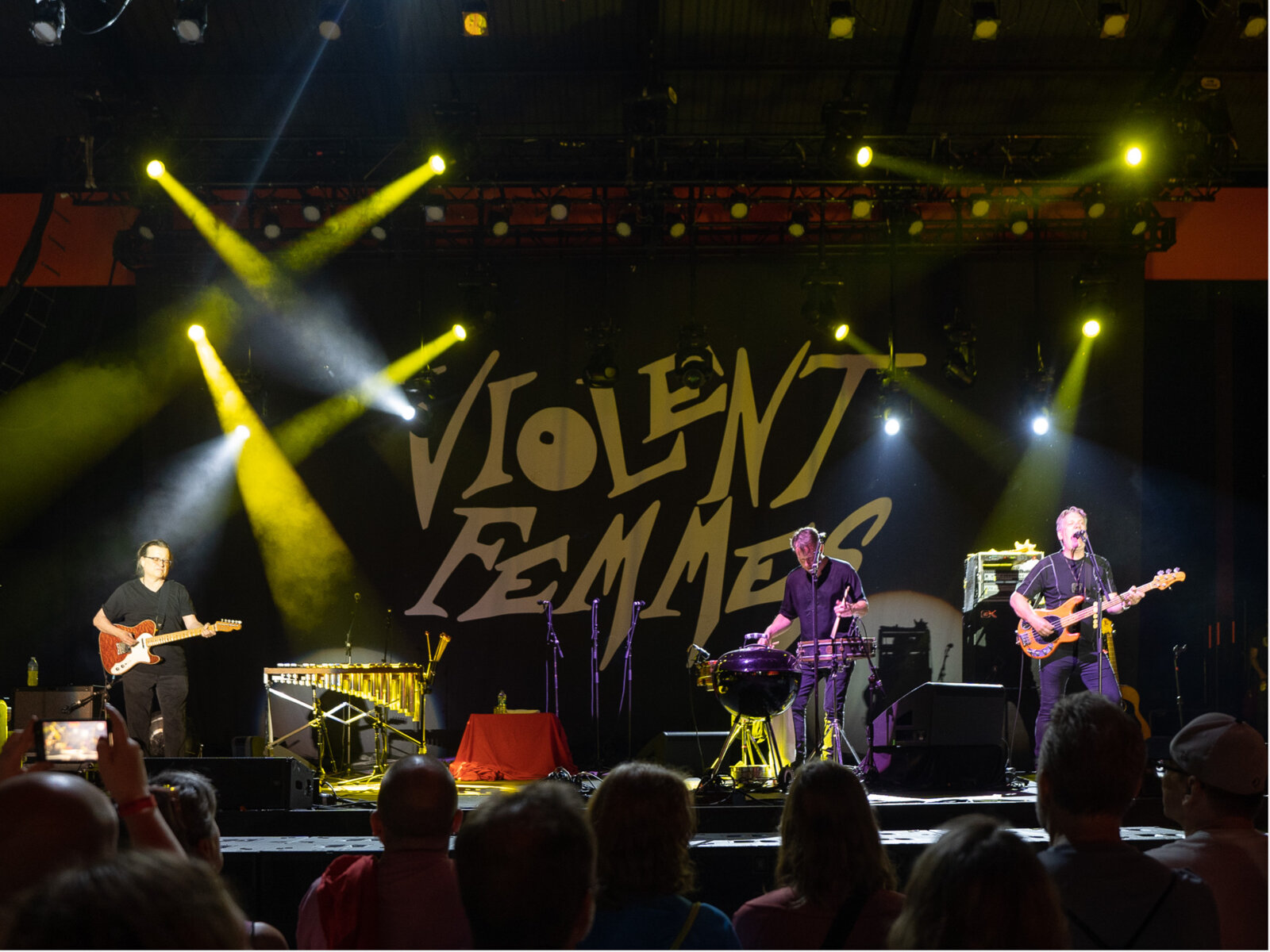 It's hard not to miss the stage presence of Victor DiLorenzo, the original drummer. While Gano has never developed a penchant for a stinging guitar solo, Ritchie makes up for it with his scowling bass solos.
The stage set-up featured Gano set far to stage right and as far away from Ritchie as possible, possibly an ode to their lawsuit of years past. The lighting literally put a spotlight on Gano and Ritchie most of the time, highlighting the band's roots.
They wasted no time giving the rabid crowd what they wanted. In years past, they saved "Add It Up" for the final song of the night. Tonight, they played it right out of the gate. In fact, they played every song from the debut seminal album. Other highlights included "Jesus Walking On Water" with some sweet violin from Gano, Ritchie's wawa pedal on his electric bass and an all-out jam on "Gimme The Car," Gano not exactly remembering how to play "I Danced," Sparrow's Weber grill drum solo during "Black Girls" and a sweet one-song encore featuring "American Music."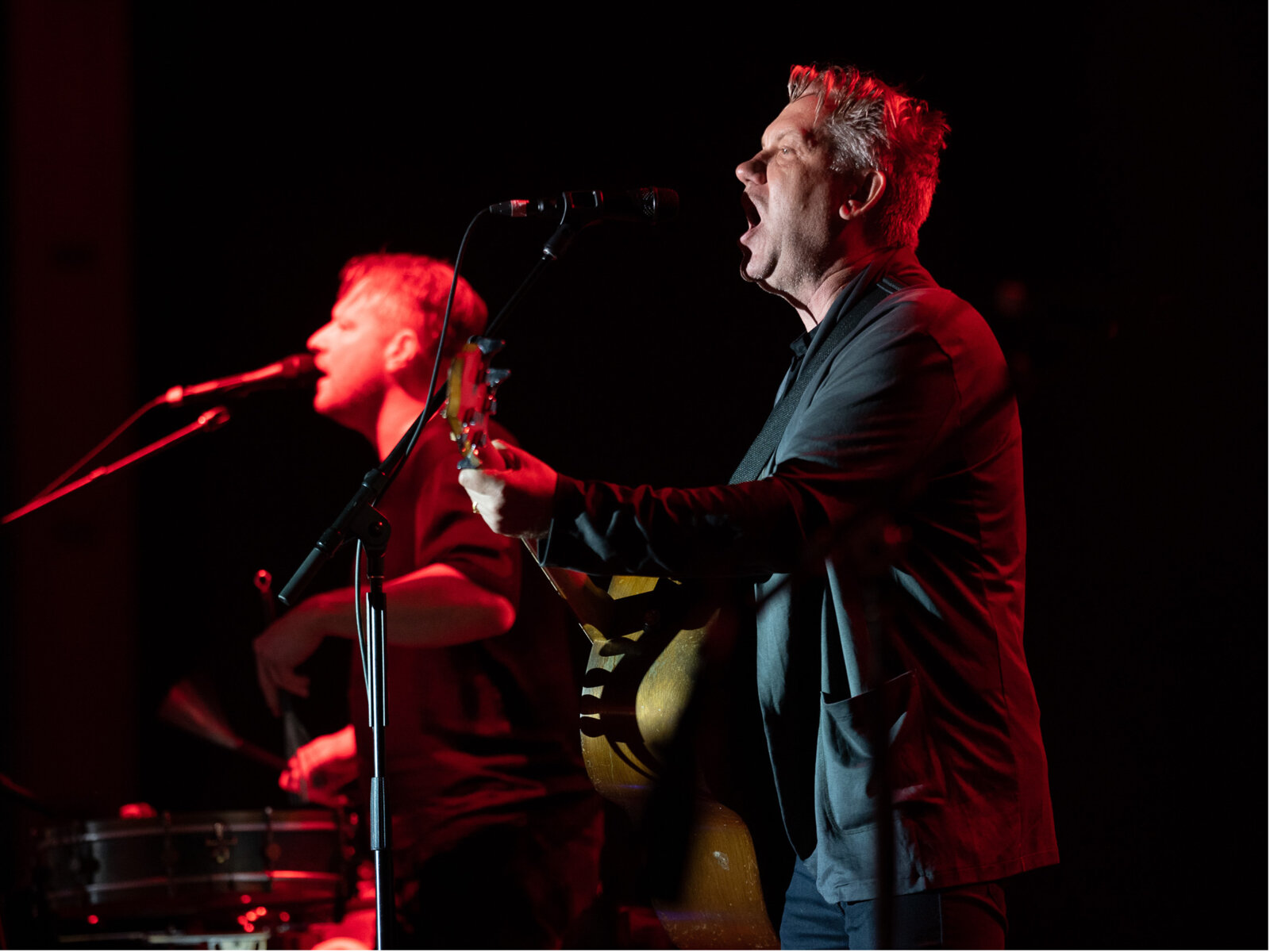 Some bands that have been around for awhile struggle with the temptation to highlight their new sound and songs at the expense of their old ones. Since the Femmes sound stopped evolving a long time ago, that's not such an issue for them.
Most of their songs are pretty old – but still stand up – and their newer songs are generally from the same song book Gordon wrote in high school.
Despite this band's rocky path to get here, they love playing in their hometown. They thanked everyone for coming "whether it's your first seeing us or if you've been watching us play for 40 years."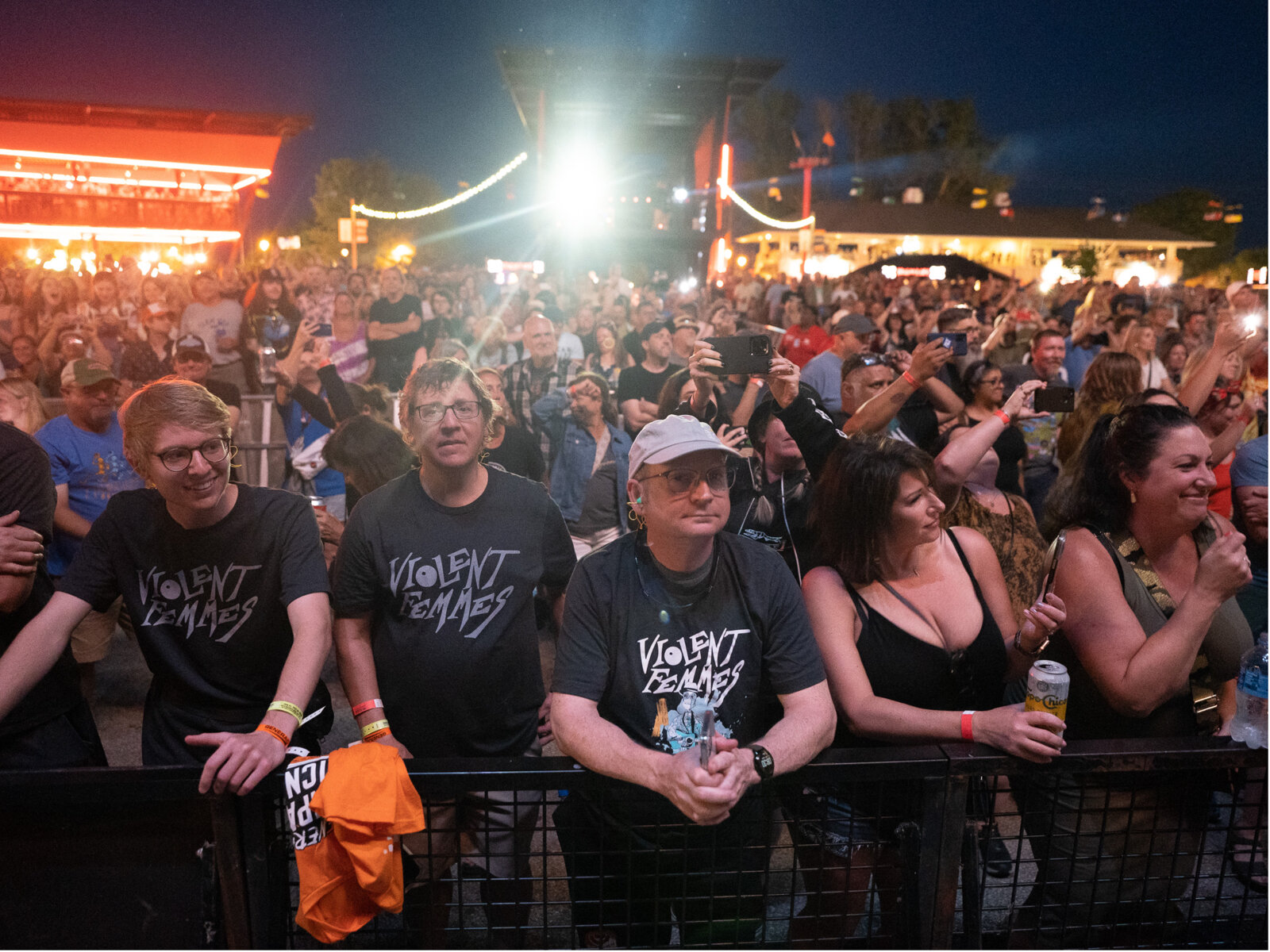 Set list
"Add It Up"
"Nightmares"
"I'm Nothing"
"Memory"
"Worry"
"Country Death Song"
"You Move Me"
"Please Please Please Do Not Go"
"Prove My Love"
"Promise"
"Jesus Walking It On Water"
"Good Feeling"
"Dance, Motherf*cker, Dance"
"Gimme The Car"
"I Danced"
"Never Tell"
"Black Girls"
"Gone Daddy Gone"
"Blister in the Sun"
"Kiss Off"
Encore:
"American Music"
"Thanks!"
Eron Laber is the owner of Through Line Studios. He specializes in artistic, personal wedding and portrait photography that reflects the character of his subjects.