Don't miss out on the action. Get the OnMilwaukee Weekend Preview in your inbox every Thursday. Subscribe now!
The Weekend Preview is brought to you by Potawatomi Hotel & Casino. Get there this weekend!
Make your cold weather blues go away with a fun Milwaukee weekend – even if the temperatures are a winter anti-wonderland.
Chill out at the Ice Bear Fest at Third Space Brewing! Head over to ComedySportz for a comedic game of Never Have I Ever. Rock out this Friday at Da Bar, and snag some sweet treats from the Sweetly Baked mobile cart. Pick up a paddle and play a game of pickleball at the Elite Sports Club Brookfield. Get your dancing shoes on for a Milwaukee Salsa and Bachata Social at Daync Studio! Grab a pie from Mr. Dye's Pies! Have you ever been on 50 first dates? Adam Sandler has! Watch "50 First Dates" at The Times Cinema.
And that's merely the tip of the iceberg of what's coming this icy weekend. Scroll down to see what else we have for you this weekend – brought to you by Potawatomi Hotel and Casino!
FRIDAY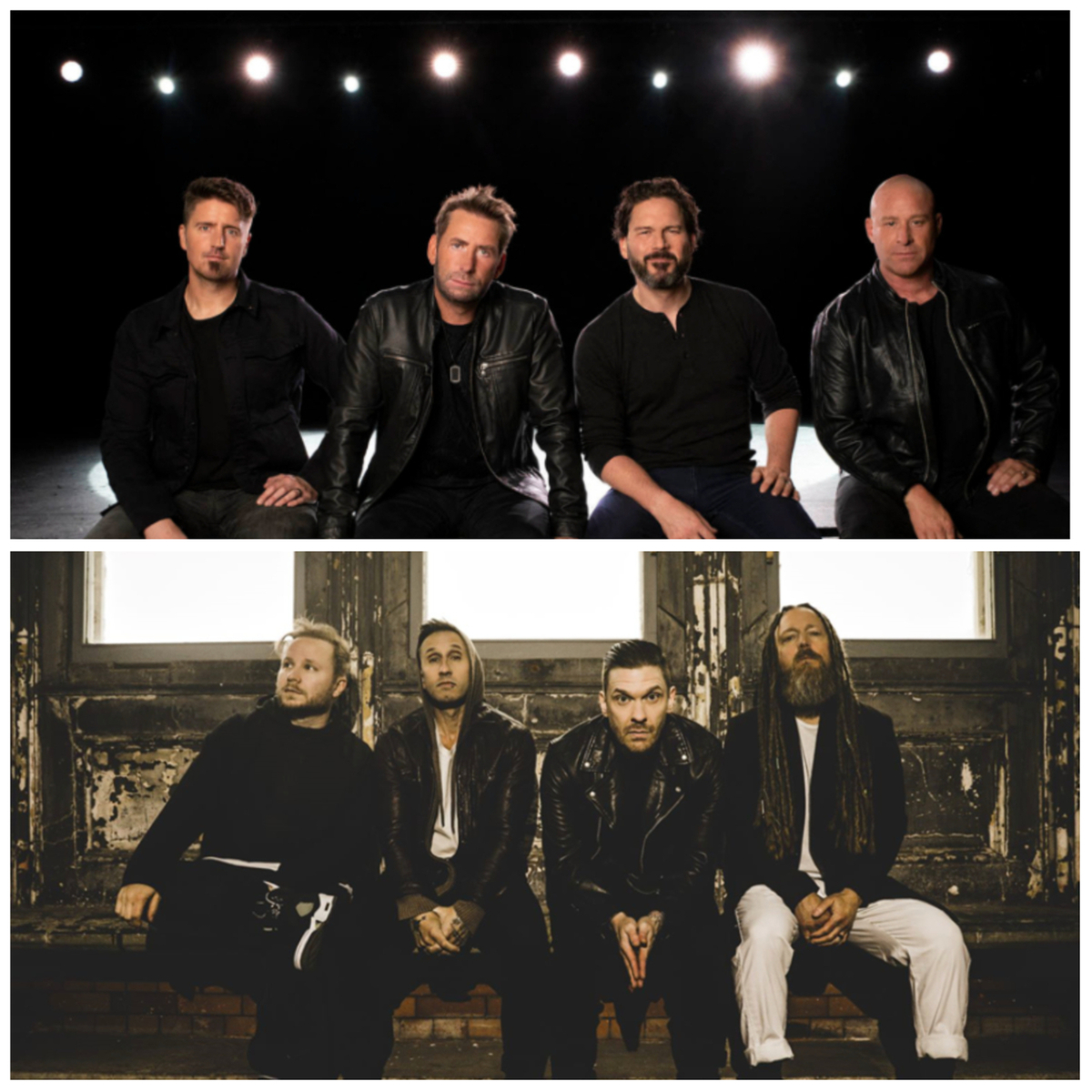 GET READY FOR NICKELBACK AND SHINEDOWN
Nickelback is coming to Milwaukee to play at the American Family Insurance Amphitheater on Aug. 5. Tickets go on sale at 10 a.m. at livenation.com, ticketmaster.com and the American Family Insurance Amphitheater box office. Shinedown will play at Fiserv Forum Saturday, Apr. 29 and they're bringing you "The Revolutions Live Tour." Tickets also go on sale at 10 a.m. at livenation.com.
SLEEPERSOUND, DRAMATIC LOVERS AND MORITAT
In the wonderful world of pop music, the X-Ray Arcade gives you a show where all three of these passionate bands will give you a sensory experience like no other. All ages are welcome to the show. Doors open at 6:30 p.m. and the show starts at 7:30 p.m. Tickets are $10 in advance and $12 at the door.
Partner Pick
Yellow Wood - a premier outdoor gear boutique
Wherever your great adventures take you this winter, you can count on Yellow Wood to help you get there safely, comfortably, and even with a fashionable flair. This season, shop Milwaukee's locally-owned premier outdoor gear boutique at 401 E. Silver Spring Drive in Whitefish Bay.
Get more info
NEVER HAVE I EVER: A COMEDY SHOW INSPIRED BY THE DRINKING GAME
Never have I ever attended a comedy show inspired by a drinking game. Well, once you go and experience this kind of fun, you'll be able to say that you have. Have fun with "the funniest improvisers in the city," aka ComedySportz Milwaukee, as you play their improv comedy games with them. Doors open at 7:30 p.m. and the show begins at 8:00 p.m. Tickets can be purchased for $10 online and $12 at the door.
JASON BURNS
Looking for some Friday night fun? Jason Burns from Kid Elephant will perform live at 7:30 p.m. at Ope Brewing Co. Get down and rock out to dirty, rhythmic and soulful rock. More information here.
FRIDAY NIGHT LIVE ROCK
Feel the rock n' roll in your soul this Friday night at Da Bar with live bands Midnight Crow and Eponymous. It's going to be a night of blues, rock alternative and Spanish rock beats that'll have you dancing the night away. Live show begins at 9 p.m. and more information here.
MILWAUKEE SALSA AND BACHATA SOCIAL
Eager to learn more about how to Salsa, Bachata, Merengue, Cumbia and Cha Cha? It doesn't matter if you've never danced in your life or if you dance every day: Daync Studio welcomes all to join! You don't even need a partner! The dance social begins at 9 p.m., so bring your dance shoes and get on the dance floor! Must be 21+ to enter and tickets are $15 per person via Daync mobile app or website.
PAUL FARAHVAR
Friday fun with Farahavar is a must! Chicago-based comedian Paul Farahvar has made it his mission to entertain audiences with self-deprecating dry humor all centered on his view of being an aging single man. Doors open at The Laughing Tap at 6:30 p.m., with the show beginning at 7:30 p.m. More information about purchasing tickets here.
SEASIDE ZOO
Madison-based band Seaside Zoo provides you with a tribute to the Grateful Dead at Shank Hall. Their take on music is thought to be surrounded by an electrifying communal spirit that'll leave you joining with the crowd in harmony. Tickets are $10 and the show begins at 8 p.m.
SATURDAY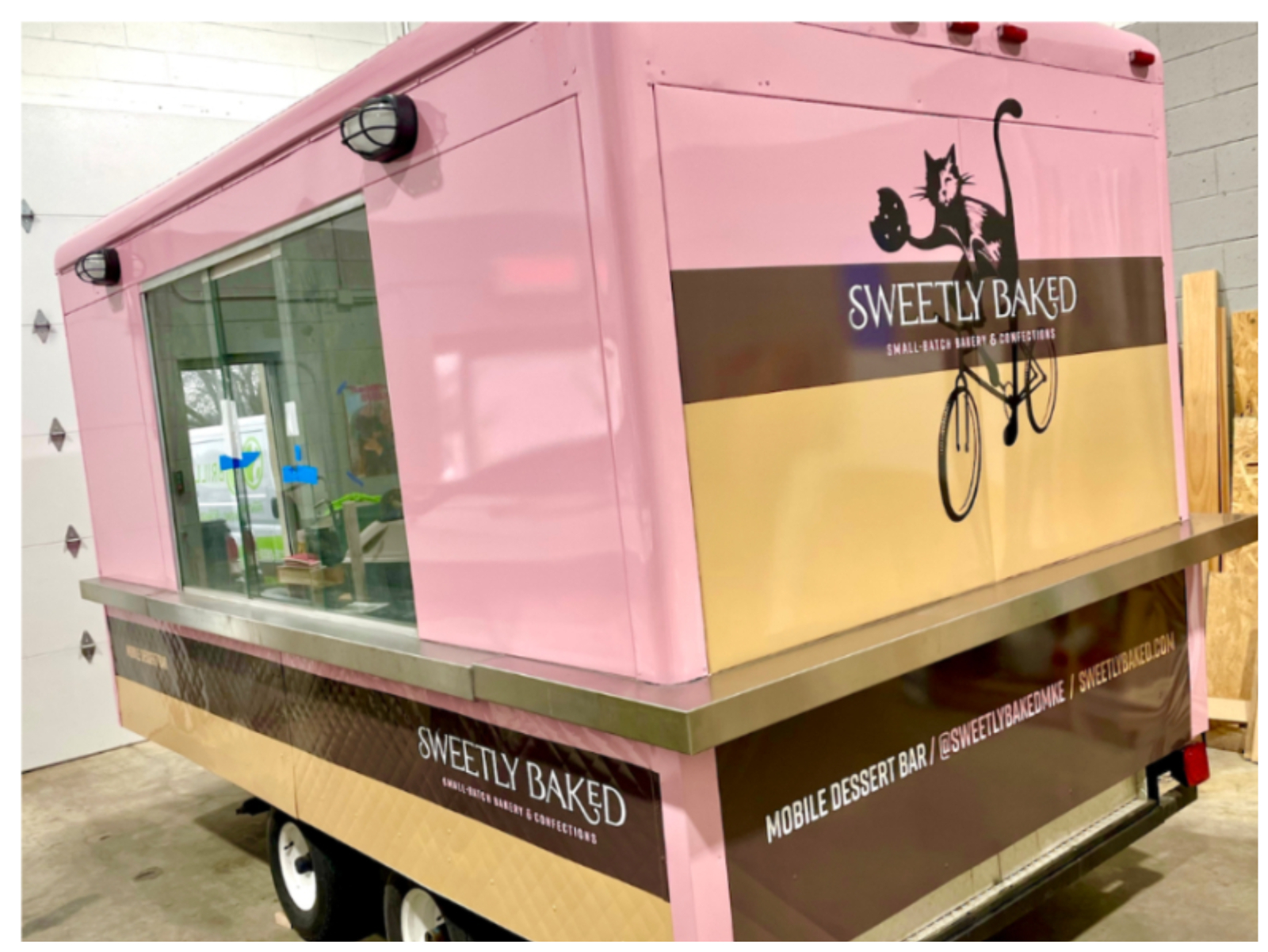 SWEETLY BAKED MOBILE DESSERT BAR
Get baked this weekend! Milwaukee's first small-batch CBD bakery is bringing you tasteful treats that'll blow your mind! Catch the Sweetly Baked mobile dessert bar at re:Craft & Relic at the Milwaukee County Sports Complex, and satisfy your munching appetites with endless goodies that'll leave you feeling like you're floating high on cloud nine.
MKE BUSINESS NOW ENTREPRENEURSHIP SUMMIT FEATURING CHEF JOYA
Local entrepreneurs looking for insight into economic growth, reinvestment and job creation: This event is for you. Head over to the 11th annual MKE Business Now Entrepreneurship Summit for a workshop, panel discussion, vendors and hear from Keynote Speaker Chef Joya about "Making Creativity & Passion Your Business." This free event begins at 10 a.m., and more information is available here.
Partner Pick
Un-bee-lievably entertain-wing
After last year's sold-out stinger of a spelling soiree, "to bee or not to bee" is not even a question. The Second Annual OnMilwaukee Adult Spelling Bee, sponsored by Educator's Credit Union returns to The Cooperage on Friday, Feb. 24. Come and cheer (at appropriate times), drink (at all times), participate in warm-up rounds (only if you want to) and marvel at the contestants' mad spelling skills, and maybe even learn a thing or two.
Get tickets before they sell out The Cooperage | 822 N. Water St.
PICKLEBALL 101
Learn the game that everyone is talking about! Head over to Elite Sports Clubs in Brookfield and immerse yourself in an introductory session of pickleball! Learn the game in the first hour; by the second, you'll be playing multiple games with your peers! Make sure to register early because registration closes one day prior to class. Anyone ages 14+ is welcome to join and the class fee is $25 for members and $45 for non-members.
EXPLORIUM BREWPUB'S 6TH ANNIVERSARY PARTY
It's time to party! Join Explorium Brewpub at their original Southridge location at 11 a.m. for live music, their sixth anniversary Imperial Stout and more! More information about the event here.
CANDLE WORKSHOPS
Keep calm and create a candle at Charmbiance Wine Bar & Arts. The event begins at 3 p.m and anyone ages 8+ can choose up to three different candle jars, hundreds of templates and – best of all – candle jars are refillable at half price! So, take your time to paint a candle jar, choose a fragrance and pour your heart out into your candle.
ICE BEAR FEST
Gear up for an '80s-style Apres-ski beer bash at Third Space Brewing patio! Ice Bear Fest will party this Saturday at 12:00 p.m., with the ski shindig featuring an '80s ski gear costume contest and dance-off, food, drinks and more! The event is free – and for more information about the cool time that is Ice Bear Fest, click here.
MILWAUKEE ADMIRALS VS. GRAND RAPIDS GRIFFINS
Cheer on your favorite Milwaukee hockey team! Head over to the UWM Panther Arena and watch the Milwaukee Admirals as they go head-to-head with the Grand Rapid Griffins for the win! The game begins at 6 p.m. and more information about tickets here.
THE RAT PACK IS BACK
Turn back the clock and live the days when The Rat Pack were the coolest cats in the world! Experience a Vegas-style party as these famous impersonators give you a show to remember complete with a live band sweeping you off your feet. The Pabst Theater's doors open at 6:30 p.m. with the show beginning at 7:30 p.m. More information about tickets here.
22nd ANNUAL SPAGHETTI DINNER AT THE CO-OP
Join together with your fellow Riverwesterners for a Spaghetti potluck at the Falcon Bowl from 5-8 pm. Choose from meat, vegan, and gluten-free options. Peruse the zine table and take out a pin or 10 (open bowling) while you're there. Only $12 for adults and $6 for kids (5 and under eat free!). Get more info and RSVP on Facebook.
SUNDAY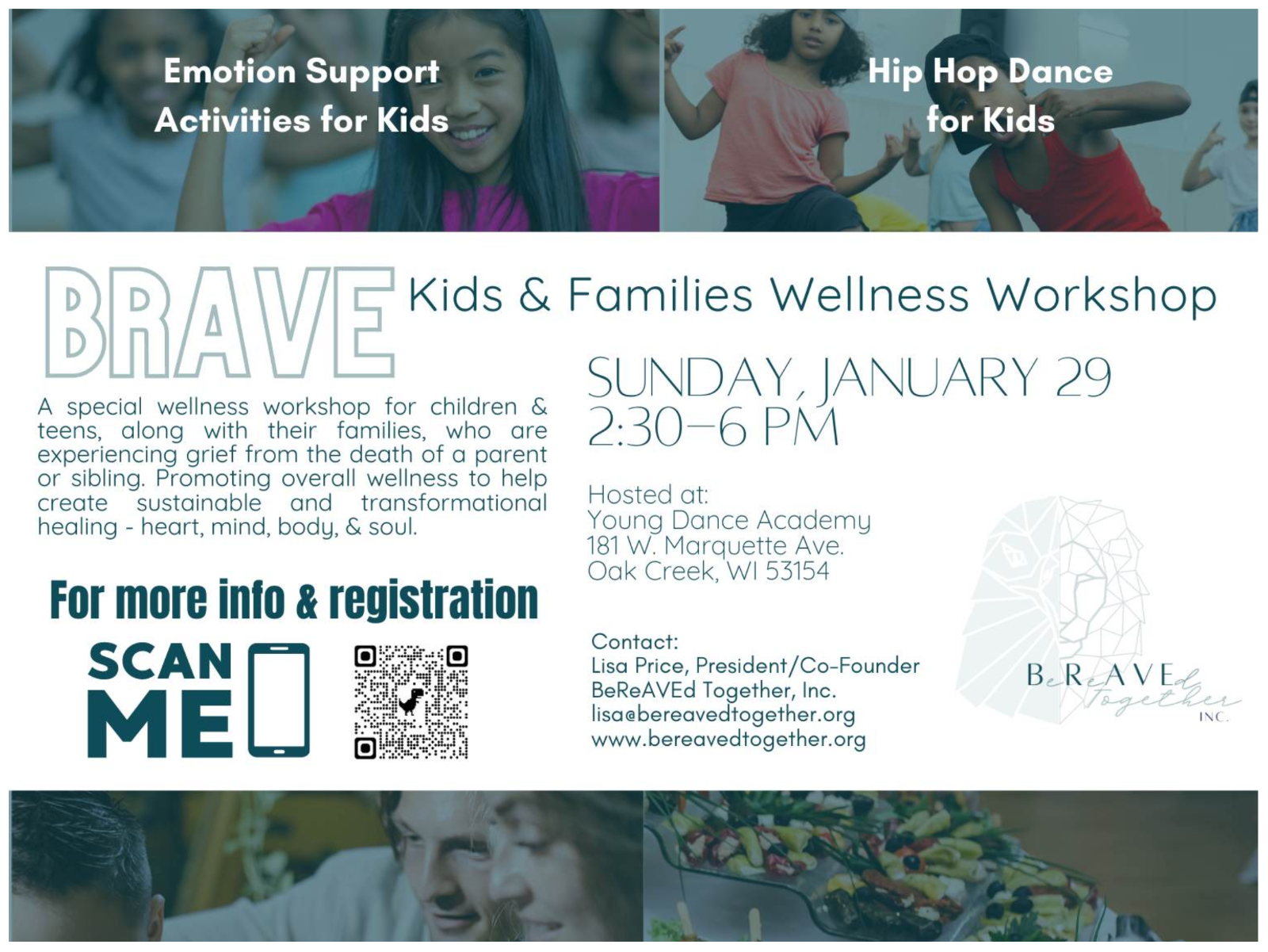 BRAVE KIDS & FAMILY WELLNESS WORKSHOP
Grief is difficult to handle and know that you're not alone. At Young Dance Academy, join the Brave Kids and Families Wellness Workshop for children, teens, families, loved ones and anyone who is experiencing grief from death. Experience overall wellness through mindfulness, movement and creativity with dinner included. The event begins at 2:30 p.m. and more details about registration here.
MILWAUKEE WAVE VS. KANSAS CITY COMETS
Make some noise and kick it with the Milwaukee Wave as they go up against the Kansas City Comets for the win! The game begins at UWM Panther Arena at 1:05 p.m and more information about tickets here.
MJ LIVE: THE MICHAEL JACKSON TRIBUTE CONCERT
Feel the excitement from the King of Pop and be immersed in the energy of this famous music superstar. See this theatrical production take the night by storm with iconic hits to sing along to like "Bad," "Billie Jean," "Beat It" and more! This live stage performance will also showcase visual effects, team of dancers and a live band to give you a night to remember. Doors open at at The Pabst Theater at 2 p.m., with the event beginning at 3 p.m.
DJ LOANWULF
Sundays are for settling down and taking it easy. When you take your friends, family or yourself to Giggly for brunch this Sunday for a relaxing morning out at Saint Kate, be immersed in contemporary and vintage tracks spun for you by DJ LoanWulf. Music begins at 9:30 a.m. for brunch and more information about the event here.
CARISA
Branch out beyond your normal music comfort zone for some "bedroom cafe" music that'll have you engaged in folk and jazz influences. This young artist, Carisa, will have your attention at Saint Kate with the sweet harmony of her guitar and personalized lyrics from her journal. The show begins at 5 p.m.
SPINE, WORLD I HATE, SNUFFED, LIVID AND CHALK
Rock out to a bunch of Brew City's hardcore bands, coming to you live from Cactus Club in Bay View this Sunday! All ages are welcome to the 6 p.m. show and tickets are $12.
MILWAUKEE BUCKS VS. NEW ORLEANS PELICANSGO BUCKS GO!
Get your Bucks gear on and cheer on Milwaukee's championship-level basketball team this Sunday as they go against the up-and-coming New Orleans Pelicans. Tip-off is at 7 p.m.
SPECIAL NEEDS SWIM TIME
Sundays are for swimming! Springs Water Park at the Ingleside Hotel is offering a special swim for children and adults with special needs from 4-7 p.m. Tickets are $8.50 per person and more information about the event here.
ALL WEEKEND LONG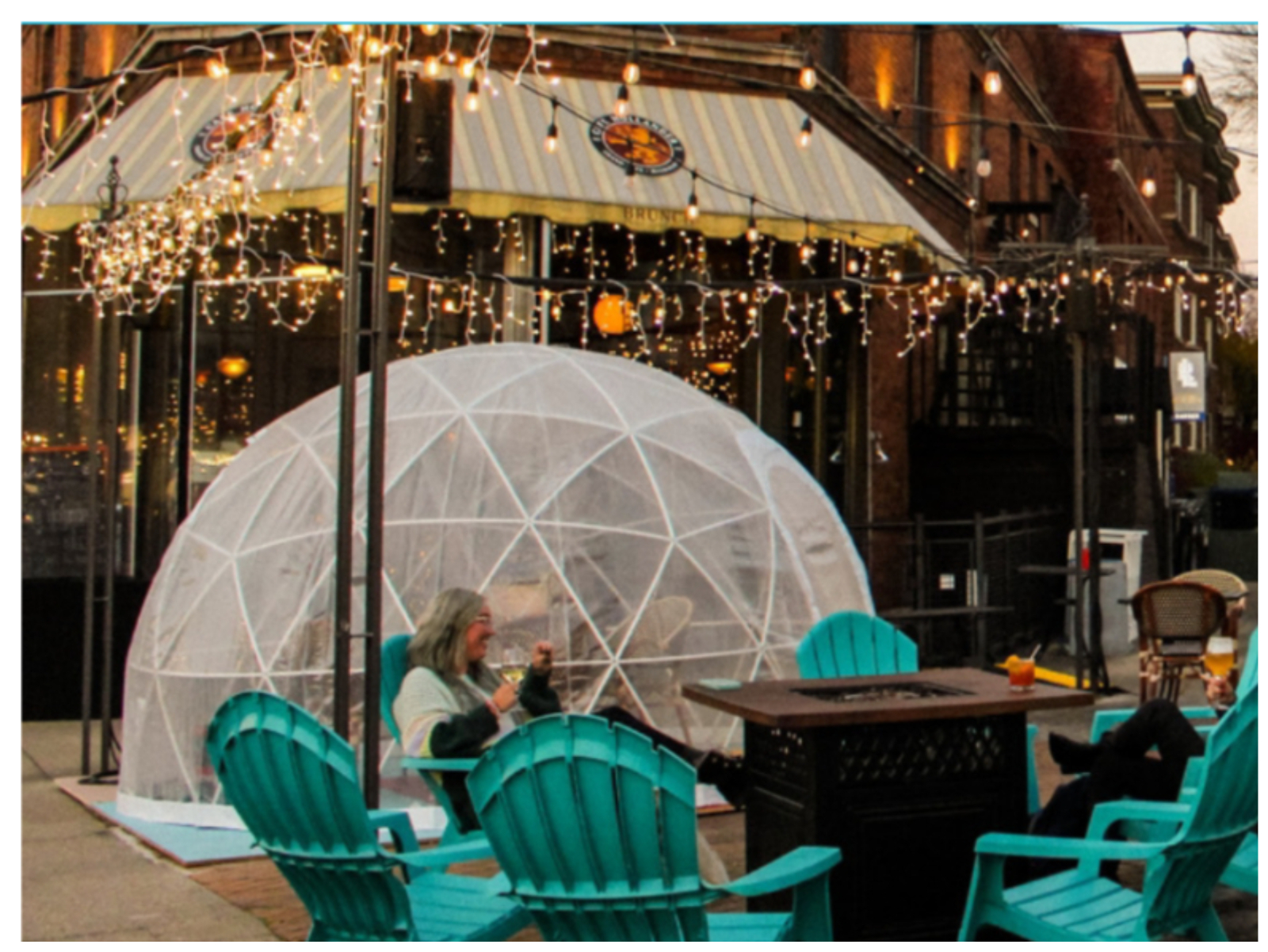 100 THINGS TO DO DURING A MILWAUKEE WINTER
We've had a wild winter, from sudden snowfalls to warm snowless days. No matter the forecast, though, count the many ways you can make this Wisconsin winter the best one of all! Brave the blustery blizzards and read the top 100 things that'll keep you occupied until we near springtime!
MR. DYE'S PIES ARE BACK!
Get a piece of Mr. Dye's Pies! After shutting down for five months, the city is rejoicing over the comeback of "the most delicious pies in the city." Make your way over to 3rd Street Market Hall this weekend and fill your stomach will a slice of heaven!
52 RESTAURANTS (WEEK 4): SANFORD 2023
Valentine's day is right around the corner, have you made any dinner reservations? Make your way to Sanford for fine dining and globally-inspired seasonal New American fare. But don't just take my word for it, read what our Dining Editor, Lori Fredrich had to say.
"50 FIRST DATES"
Has anyone ever been on 50 first dates? If so, which dating app are you using? Relive this Adam Sandler/Drew Barrymore rom-com favorite at The Times Cinema as a part of its Groundhog Day series. More information about tickets and showtimes here.
2023 JVA BREW CITY BATTLE BOYS VOLLEYBALL TOURNAMENT
Make your way to the Wisconsin Center to watch the Brew City Battle boys volleyball event. And for family-friendly options to hang out after the tournament, click here!
MUCH ADO ABOUT NOTHING
Find yourself in love and laughing over this Shakespeare romantic comedy classic, given the '90s refresh at the Milwaukee Rep. Get lost in rumors, fairy-tale marriages and scandals that'll have you swooning over the collision course of haphazard true love.
PIANO MEN: GENERATIONS
Grab tickets to the most popular concert in Milwaukee! Witness this father and son duo, Terry and Nick Davies, take the Fireside stage this weekend as they celebrate the beloved musical influences of Billy Joel and Elton John. More information about the show and tickets here.
NEPTUNE AND WATER MUSIC
This weekend is meant for MSO's Water Festival as it continues with a French Baroque opera showcasing the sea god, Neptune. Rameau's Suite from Naïs gives the audience the story of Neptune's love story in a romantic eponymous water nymph. For more information about this Bradley Symphony Center, click here.
©2023, OnMilwaukee