Winter is coming, but let's keep the outdoor Milwaukee party rolling. Here's a list of tents, domes, yurts and greenhouses ready to help us embrace snow season.
Most places are currently taking reservations now, but starting for the last week of November. Sessions are usually between 75-minute and two-hour time slots, require a rental fee or deposit and have a minimum purchase policy. Follow the links for specific requirements at each location.
This list will be updated throughout the season, so check back frequently.
At Random
2501 S. Delaware Ave., (414) 481-8030
atrandommke.com
[Read more]
The "Magic Forest" in the At Random courtyard features heated "cocktail huts" and a festive cocktail menu. Make a reservation online.
Belfre Kitchen
606 Genesee St., Delafield (262) 303-5066
belfrekitchen.com
[Read more]
The Belfre Kitchen offers "winter domes" for parties of up to six people. Reservations and pre-orders are required. Click here to make it happen.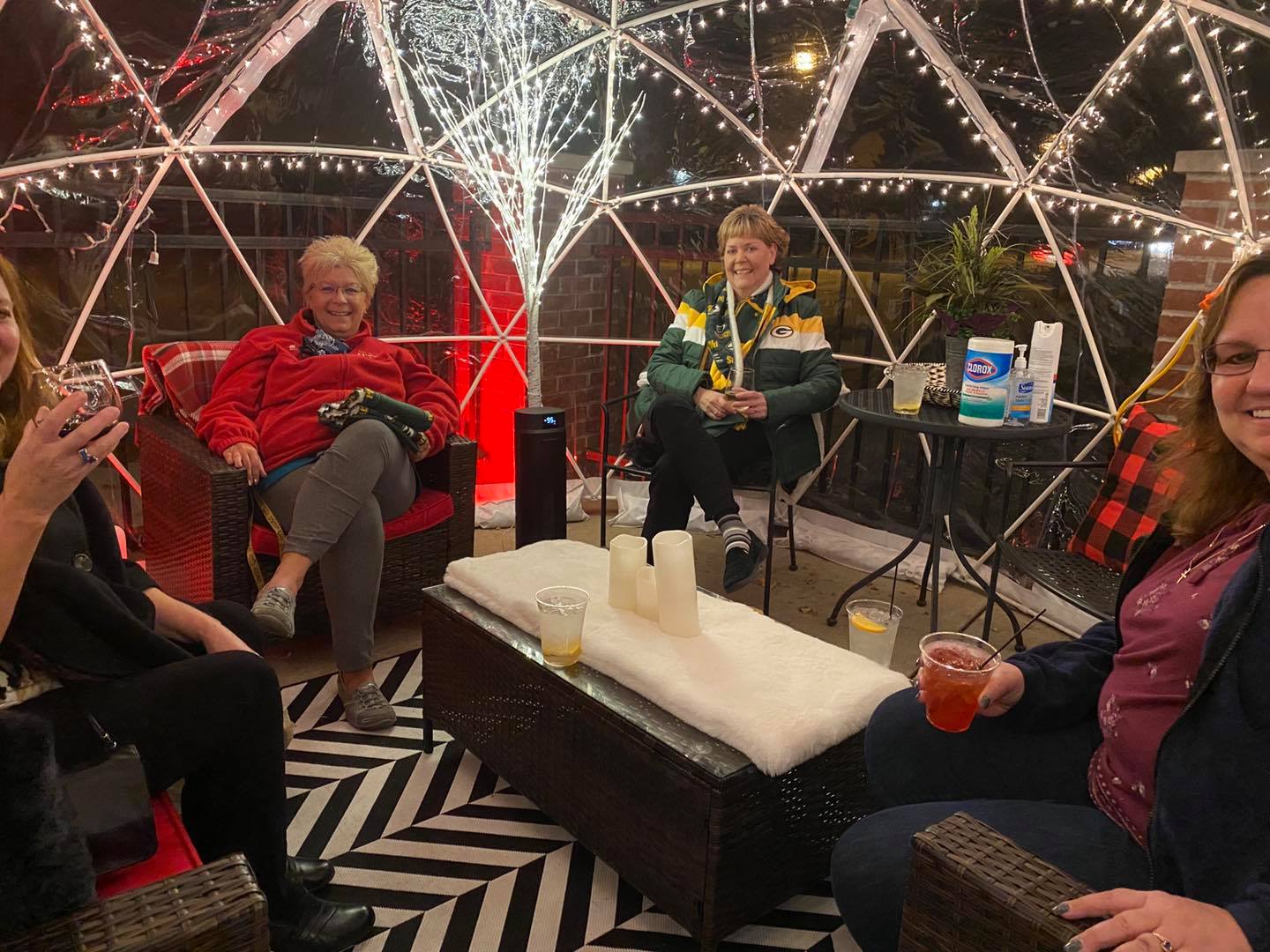 Braise Restaurant
1101 S. 2nd St., (414) 212-8843
braiselocalfood.com
[Read more]
Braise offers limited seating on their rooftop deck dome and will soon have enclosed street-side seating. Go here for more.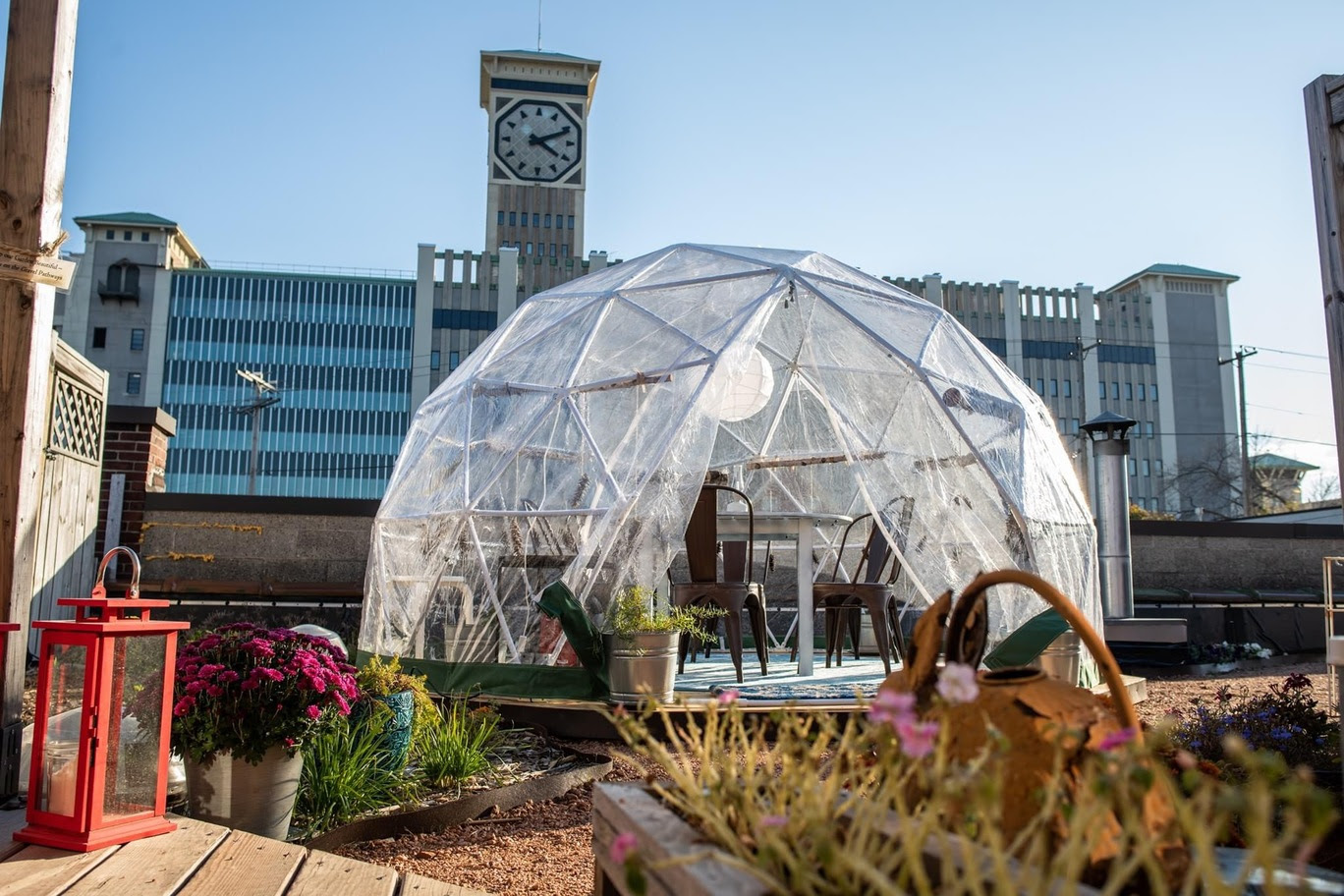 Buckatabon Tavern & Supper Club
7700 W Harwood Ave., Wauwatosa, (414) 271-7700
thebuckatabon.com
[Read more]
Buckatabon features several cozy Frank & Larry's Northwoods Shanties, "quintessentially Wisco" which aim to bring the best of the Northwoods ice fishing experience to you (no fishing license required). Book here.
Café Benelux
346 N. Broadway, (414) 501-2500
cafebenelux.com
[Read more]
Cafe Benelux is now taking reservations for its rooftop Lux Domes. Make one here.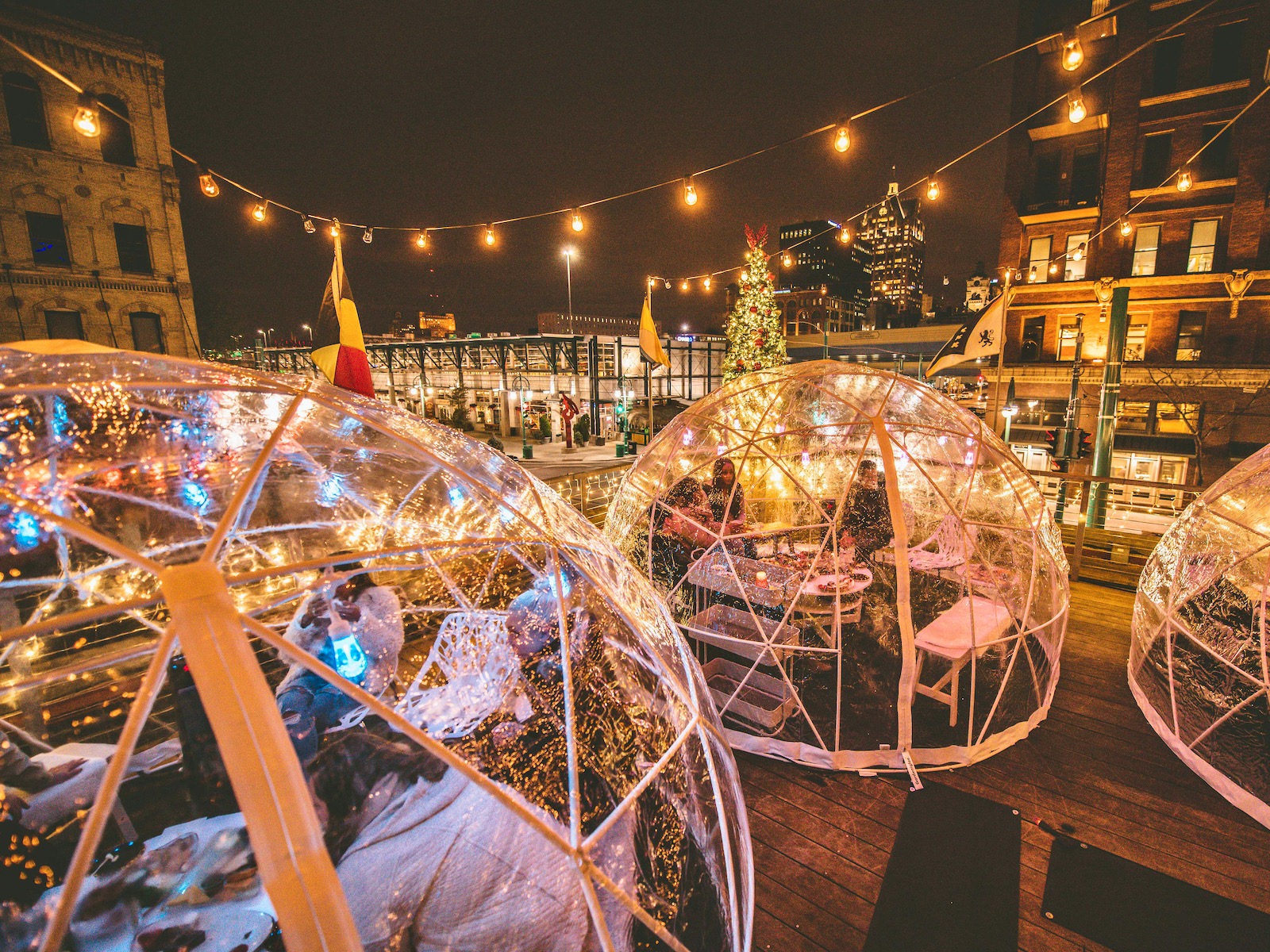 Cafe Hollander
Numerous locations
cafehollander.com
[Read more]
Dine in a private heated dome or globe at one of the Hollander locations. Go here for more info about this year's "Winter Wonderland" experiences.
Centraal Grand Café and Tappery
2306 S. Kinnickinnic Ave., (414) 755-0378
cafecentraal.com
[Read more]
"Winter at Centraal" invites guests to enjoy private street-side dining in the Streetcar on Lincoln or cozy up in the heated courtyard tent. Go here to get in on the toasty fun.
Hubbard Park Lodge & Beer Garden
3565 N. Morris Blvd., Shorewood, (414) 273-8300
hubbardparklodge.com
[Read more]
Hubbard Park features four "Winter Camp" dining domes throughout the frosty season. More here.
Kegel's Inn
5901 W. National Ave., (414) 257-9999
kegelsinn.com
[Read more]
Kegel's has introduced three "party yurts" in their winter-friendly Brrr Garden. Available by reservation only and for groups of six to 12 people. Go here to book.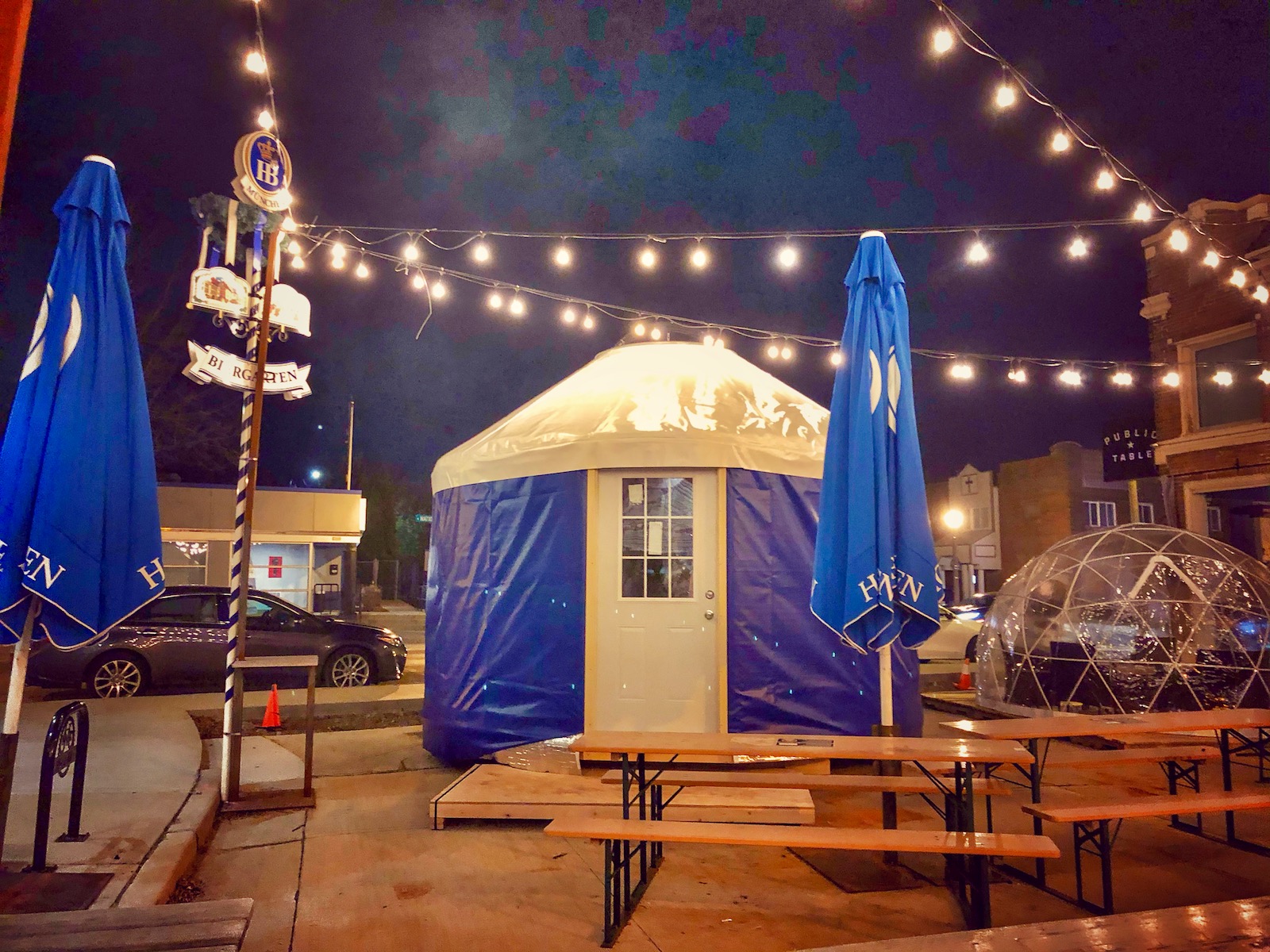 South Shore Terrace Beer Garden
2900 S. Shore Dr.
southshoreterrace.com
[Read more]
The Bay View beer garden has reopened for winter with 10 heated chalets. More info right here.
The Tap Yard Beer Garden – Brookfield
2925 N. Barker Rd.
[Read more]
The Winter Wonderland Experience at Fox Brook Park on the lake is back again this year. Book 90-minute igloo/greenhouse rentals for up to parties of six. Open every Thursday, Friday and Saturday through Jan. 28. Go here to reserve.
Twisted Fisherman
1200 W. Canal St., (414) 384-2722
twistedfisherman.com
[Read more]
"Ice Camp" is back at Twisted Fisherman with rentable, heated domes. Get your reservation on the books here.
Zócalo Food Park
636 S. 6th St., (414) 433-9747
zocalomke.com
[Read more]
Rent a heated greenhouse at Zócolo Food Park. Go here to reserve.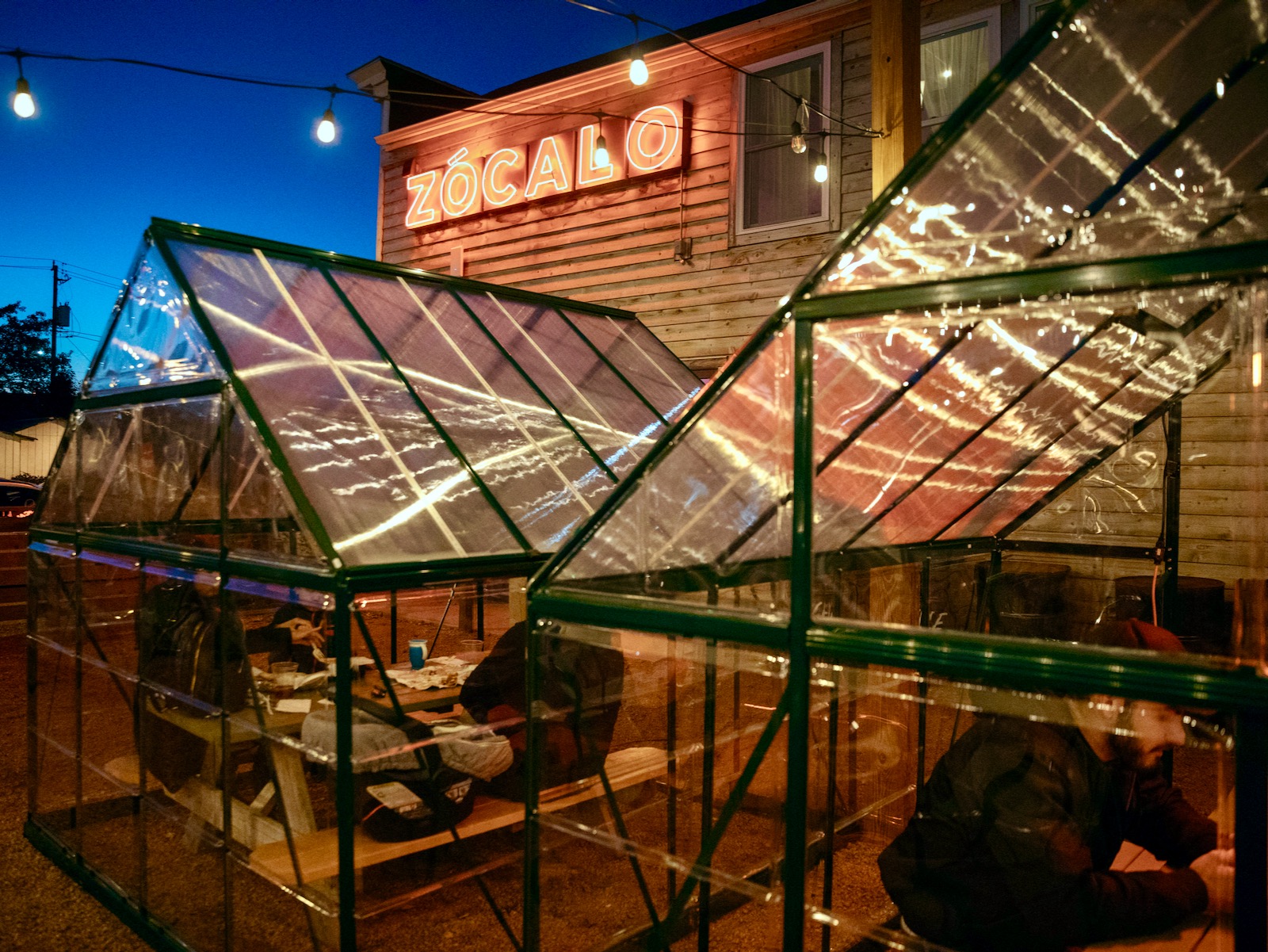 Lori Fredrich and Matt Mueller contributed to this report.

Molly Snyder started writing and publishing her work at the age 10, when her community newspaper printed her poem, "The Unicorn." Since then, she's expanded beyond the subject of mythical creatures and written in many different mediums but, nearest and dearest to her heart, thousands of articles for OnMilwaukee.

Molly is a regular contributor to FOX6 News and numerous radio stations as well as the co-host of "Dandelions: A Podcast For Women." She's received five Milwaukee Press Club Awards, served as the Pfister Narrator and is the Wisconsin State Fair's Celebrity Cream Puff Eating Champion of 2019.