One thing about a Charli XCX show is that you're going to sweat. Luckily, it was a chilly Friday at the BMO Harris Pavilion, so the weather permitted a full-on dance party.
Charli XCX gained popularity back in 2013 with a feature on Icona Pop's "I Love It", which you would have to be living under a rock to not know. Shortly after came her feature on Iggy Azalea's "Fancy," which again would be a song that would be impressive to not know. Since then, she's built her own pop star career with hits like "Boom Clap" and "Boys."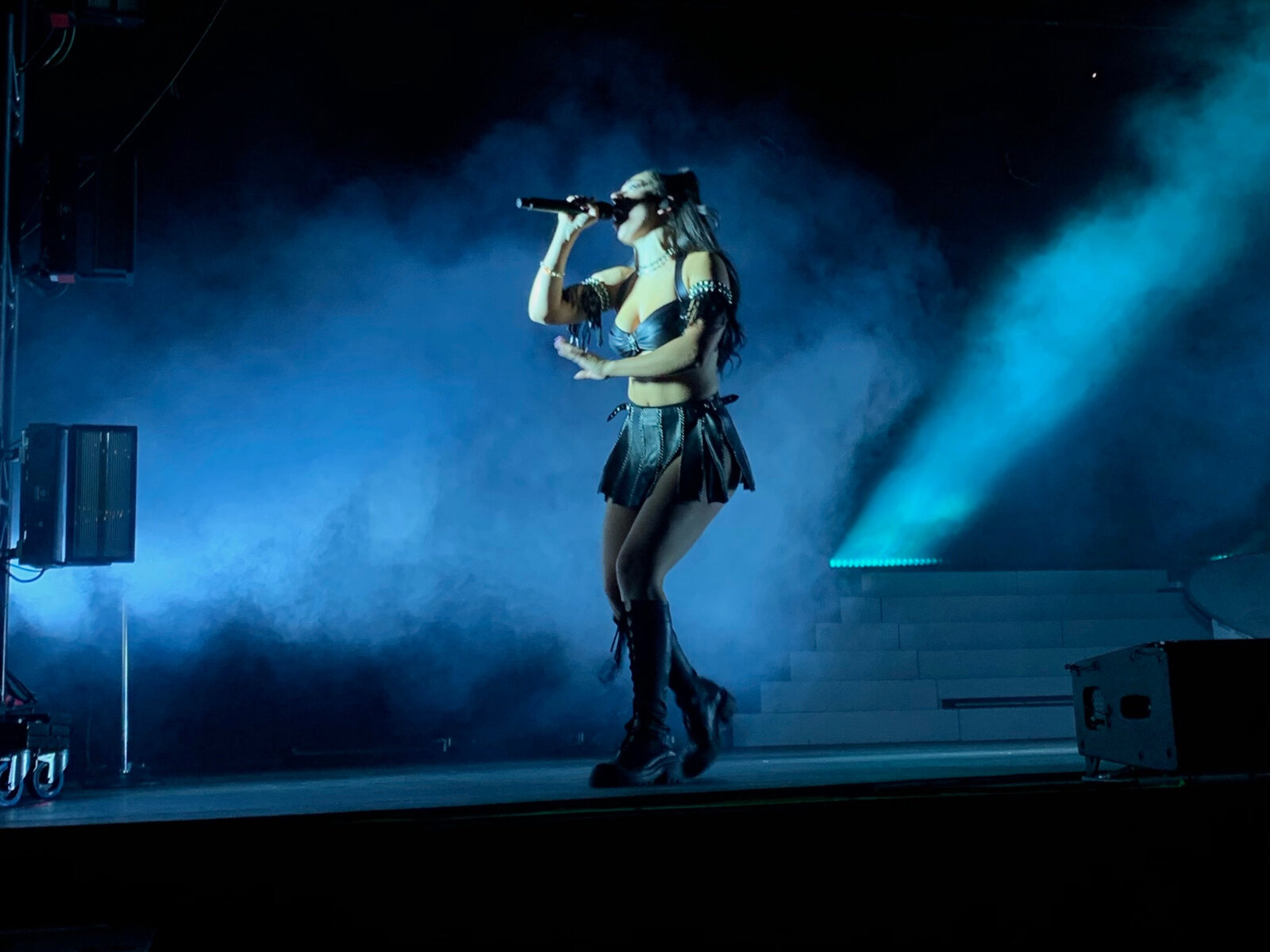 It was a short set compared to the other later slots on the grounds, running just over an hour, but that time was jam-packed. It almost felt like running a marathon that finished with a strong sprint at the end. And yet, for a show that called for so much movement and dancing, it was surprising that the stage kept seats in the front section and didn't open it up for a pit. A little strange – though the crowd didn't seem to mind too much.
The star started the show with "Lightning," a song from her most recent 2022 release, "Crash." The intro was complete with lightning flashing behind her on the LED screen and a sensual performance alongside her two backup dancers. It is always fun to see dancing incorporated into a live show, having a huge effect on the crowd's energy while also showing off Charli XCX's stamina as a performer.
Charli has earned her spot as an LGBTQ music staple and made sure to address that during the show. She prefaced her song "Boys" by letting the audience know that it was strictly for the gay boys in the crowd. It's a super fun and light song that went viral on TikTok after it came out.
Something unique and special to this Milwaukee show was Charli's first time performing the 2022 single "Hot In It" and "Out Out." Both tunes are upbeat and fast-paced songs that make for perfect clubbing anthems. Her true fans in the crowd went crazy about the special setlist additions – and even if you were just there for the hits, it's always nice to have something to set a show apart from the rest.
Another video of Charli performing "Hot In" 🔥 at Summerfest tonight
📹 @Phil_TBH pic.twitter.com/3THbYNPGii — CHARLI XCX UPDATES🩸 (@FckyeahCharli) July 9, 2022
Of course, she played her must-see songs "I Love It" and "Boom Clap," which pretty much had the whole pavilion shaking. It wouldn't be a surprise if the people at Uline Warehouse could hear it well enough to sing along too.
Then, after the shortest hour ever, she closed the night with "Good Ones" and left everyone out of breath – but in the best way. If she's ever in town again, hit up one of her shows – especially if you're looking for a good workout with a killer soundtrack.