A year of trials and tribulations can also offer a gift – the perspective to see beyond the dark days and appreciate those who brighten our lives.
With this in mind, Milwaukee Neighborhood News Service asked residents who have contributed to its "Community Voices" feature, "What is a person, project, organization, institution or movement that you are thankful for that's making an impact in Milwaukee?"
The resilience and dedication of young people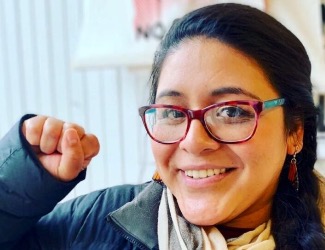 Alejandra Gonzalez is a DACA recipient and the youth organizing statewide director for Voces de la Frontera and Voces de la Frontera Action. Read Gonzalez's piece, "OPINION: I want undocumented youth to live their lives without fear."
Thanksgiving is a holiday rooted in the celebration of colonialism and Indigenous oppression. I, myself, am a product of colonialism and have struggled in celebrating and accepting my Indigenous roots. When my family immigrated to the United States, my brother and I were encouraged to assimilate in order to find success in this country. This is why, this Thanksgiving, I am thankful for Voces de la Frontera and Voces de la Frontera Action, specifically their youth arm, Youth Empowered in the Struggle (YES) – because they have empowered me to embrace my Latinx and Indigenous roots, and allowed me to help other Latinx youth in Milwaukee do so as well.
I was first introduced to YES in 2016, after becoming a member of Voces myself and supporting its efforts to pass a Safe Haven Resolution through the MPS board. I was impressed and inspired by the leaders' passion to advocate for themselves, their friends and their families.
Since then, I have had the pleasure of taking on the role as the youth organizing statewide director and developing the future leaders of Milwaukee. The YES membership in Milwaukee is largely made up of MPS high school students who have experienced family separation, religious persecution and racial injustices.
Their resilience and dedication have been key in recent victories in Milwaukee. Earlier this year, they lobbied and fought to win the MPS funding referendum in April, and this fall, YES members knocked on thousands of doors in support of Voces de la Frontera Action's endorsed candidates. They door-knocked five days a week, averaging 1,000 doors during each canvass outing. This effort culminated in our big Election Day push. We had approximately 80 MPS youth knock on over 7,000 doors. This does not include the young people who were present in our phone-banking efforts and relational voter program. Our chapter leaders played a critical role in recruiting, training and leading this very successful campaign.
Their accumulated efforts to flip the state blue while balancing schoolwork and home duties and navigating a pandemic is nothing short of extraordinary.
It is young people like them that inspire me to rededicate myself to the struggle every year and continue to fight toward racial justice, economic justice and immigration reform. They are a constant reminder of the power in organizing, no matter how young you may be. Through them I have found the strength to participate in the fight for social justice and shape my own identity as someone with Indigenous and Spanish roots.
The magic of Black women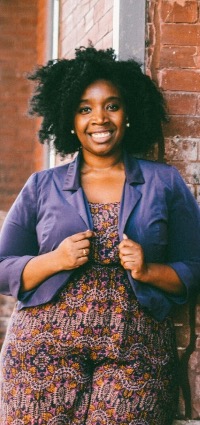 Kennita Hickman is a cultural and music writer, entrepreneur and health enthusiast. Hickman recently wrote, "OPINION: I am an experienced Black female creative, and I'm done working for free."
This year, I'm most grateful for my friendships with Black women. I've found that aside from my faith, they've been my saving grace and refuge.
It's unfortunate that it took COVID for me to realize how essential these relationships are to me.
Writing this piece has been a bit of a journey. My hope in writing it is that my friends who aren't Black women don't feel invisible or that our time together isn't equally valuable.
But there's something about Black women sharing space together that feels sacred. It's why when I moved into my new space, I wanted as many things made by Black women's hands as possible. Artwork. Laundry soap. Mugs. Paintings. Throw pillows. Coasters.
I'm safe with Black women in a way that I don't experience in most other spaces. In fact, there's a lot of spaces I don't feel safe as a Black woman, especially as I reflect on the egregious thefts of Black lives that have bombarded us during the pandemic. It's been a lot to take in, while still shouldering the responsibility to show up and be productive.
I've struggled.
With Black women, I don't have to be able to articulate that. They know because they are experiencing it as well. So we can show up in spaces and not talk and still be in community with each other. I miss the deep knowing that happens when Black women are together.
And I'm grateful that while we can't connect physically ... my friends have found creative ways for us to connect.
For a recent book club, we all ordered food themed to match the book we just read. And we shared a meal virtually together while discussing the book. It felt like being in a room with them. We explored the themes of classism and colorism and being our most authentic selves.
In another group I'm in, I had a particularly rough day leading into the meeting. This collective of Black women allowed me to cry (virtually) as I released feelings I didn't even know I was suppressing.
My Black women mentors remind me to stay true to who I am as I continue to grow in my career, and they remind me of my purpose.
I'm grateful for the Black women I met on the podcast I co-host, where we share stories of just "being Black." It's all of these conversations and interactions that have saved me. That have shaped me long before I recognized it.
It's these women I run to when the world hasn't been particularly kind. Black women, it's your grace and love that propels me forward.
And for that, I'm grateful this year for you. All of you.
Milwaukee has its moment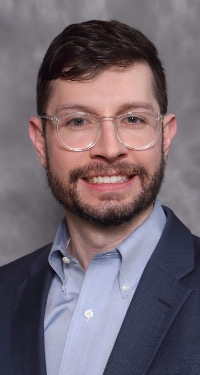 Dr. Bryan Johnston is a family physician working on the North Side of Milwaukee. He's written op-eds on staying safe throughout the pandemic, the latest being, "OPINION: What I want my patients to know as the school year begins."
In this time of chaos, I've never been more thankful to live in this city. We've come together in tough times. We've shared and connected even while physically distancing. We've made hard-won progress toward a more equitable future. As a believer in the practice of gratitude, I'd like to give thanks to a few examples of what makes me excited to be here.
Milwaukee has a long history of leadership in the movement for civil rights and social justice. The current moment is no different. So many – too many to name here – leveraged years of grassroots community organizing work to lead months of daily protests in the Milwaukee area. This movement is transforming conversations in the city and society, grounding us in that "fierce urgency of now" that Dr. King spoke of.
As the COVID-19 pandemic engulfed Milwaukee, there was both a growing understanding of the importance of face masks and a severe shortage of them in the community. MaskUpMKE emerged as a community-driven response. Rebel Converting donated mask-making materials, volunteers across the city donated thousands of hours assembling them, and community organizations across the city leveraged already-existing trust and relationships to get millions of masks where they were most needed. It made a difference in flattening the curve.
Amid the above crises, and targeted by various voter suppression efforts, Milwaukee faced a critical November election. In the April election, only five of the 180 Milwaukee polling places were open – partly due to a drop in poll-worker volunteers. In November, hundreds of new poll-worker volunteers were trained, more than 170 polling sites were opened and a huge turnout of Milwaukee voters made their voices heard in our democracy. It was a heroic effort.
I'd also like to mention my gratitude for the Milwaukee Neighborhood News Service. NNS is the absolute go-to for news and perspectives we need on the North Side of Milwaukee, and for elevating voices that need to be heard. It's been joyful to learn more about the community through this work.
Here's to another year of gratitude.
How one man has created a buzz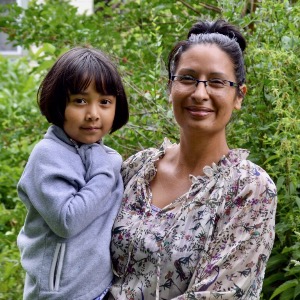 Angela Kingsawan is a local herbalist and entrepreneur who uses her Native heritage to inform everything she does. Read Kingsawan's recent piece, "OPINION: What Native American Heritage Month means to me."
I'm very pleased to be invited to share about the person and his organization that I have an abundance of gratitude toward. I was first introduced to Charlie Koenen while working at a nonprofit on the South Side of Milwaukee in 2016. My position required me to begin beekeeping, so Charlie was brought in to assist in my training.
I was immediately taken aback by his kindness, patience and passion for the bees in our urban environment. Through our working together, we got to know each other on a deeper level. Even though we come from completely different backgrounds, Charlie always has shown respect and consideration for my cultural values and beliefs. He has assisted me in morphing traditional beekeeping into a practice that fits my ethics.
I consider Charlie's organization, BeeVangelists, a blessing for Milwaukee. Many people have become beekeepers because of BeeVangelists, but Charlie shows responsibility in looking to our youth. He patiently spreads education, understanding and advocacy to our future generations.
My daughter, Elena, has been beekeeping with me since she was one year old. Even though more bees are badly needed within our city, Charlie does his due diligence before entrusting anyone with a hive.
I'm very grateful to Charlie and BeeVangelists for the goodness they are spreading out into the world and the responsibility and respect that has been shown to all our relations through his tireless work.