A new rooftop lounge has landed in Milwaukee, and while it may sit above the Brewery District, its interest is less so with beer than a different drink: sake.
Opening on May 8, Skyline Bar + Lounge will move into the top floor of No Studios, found at 1037 W. McKinley Ave. The creative hub's new public lounge will feature a glass-enclosed bar space with couches and high-top tables inside along with two scenic rooftop patios with a wide view of the city.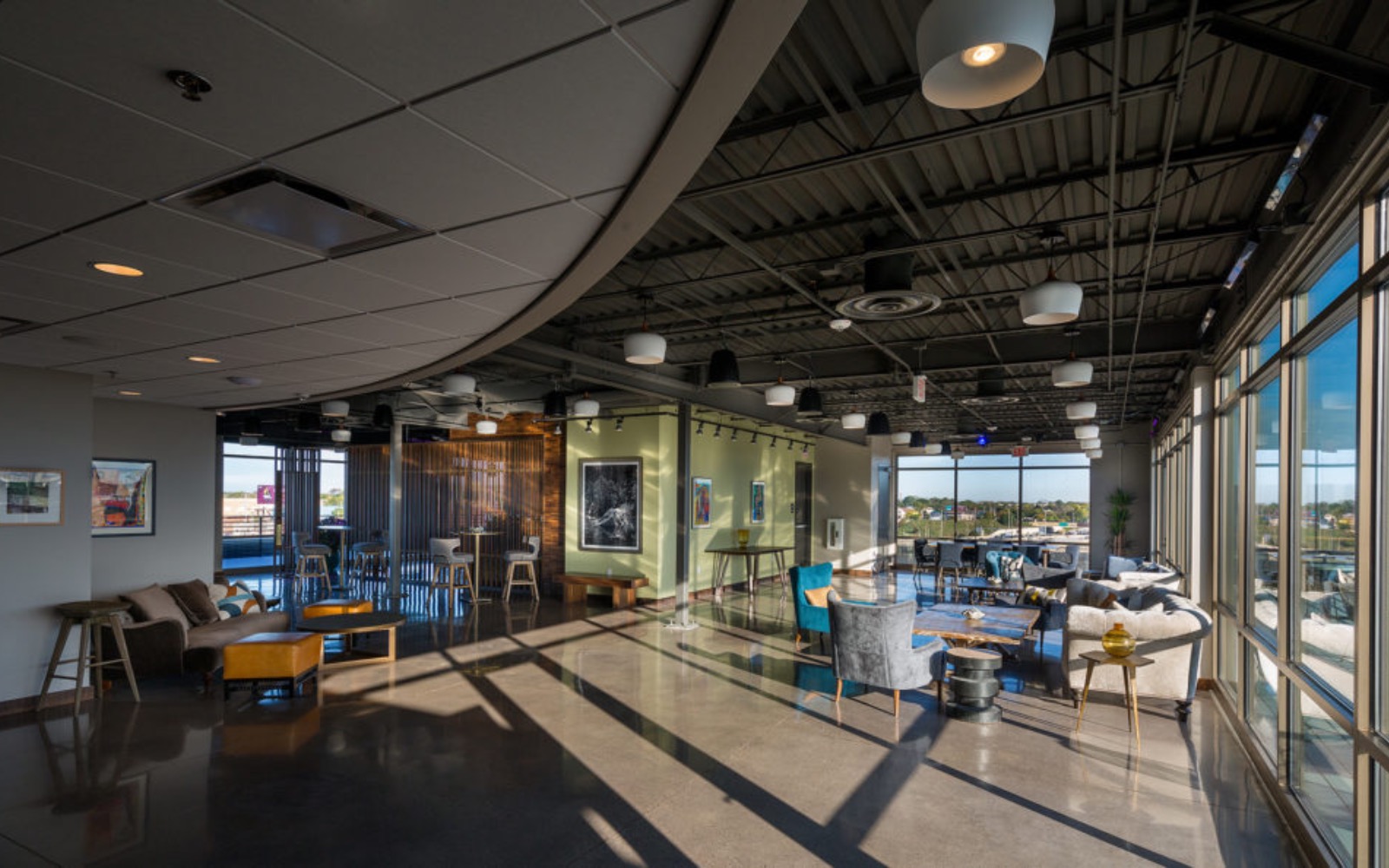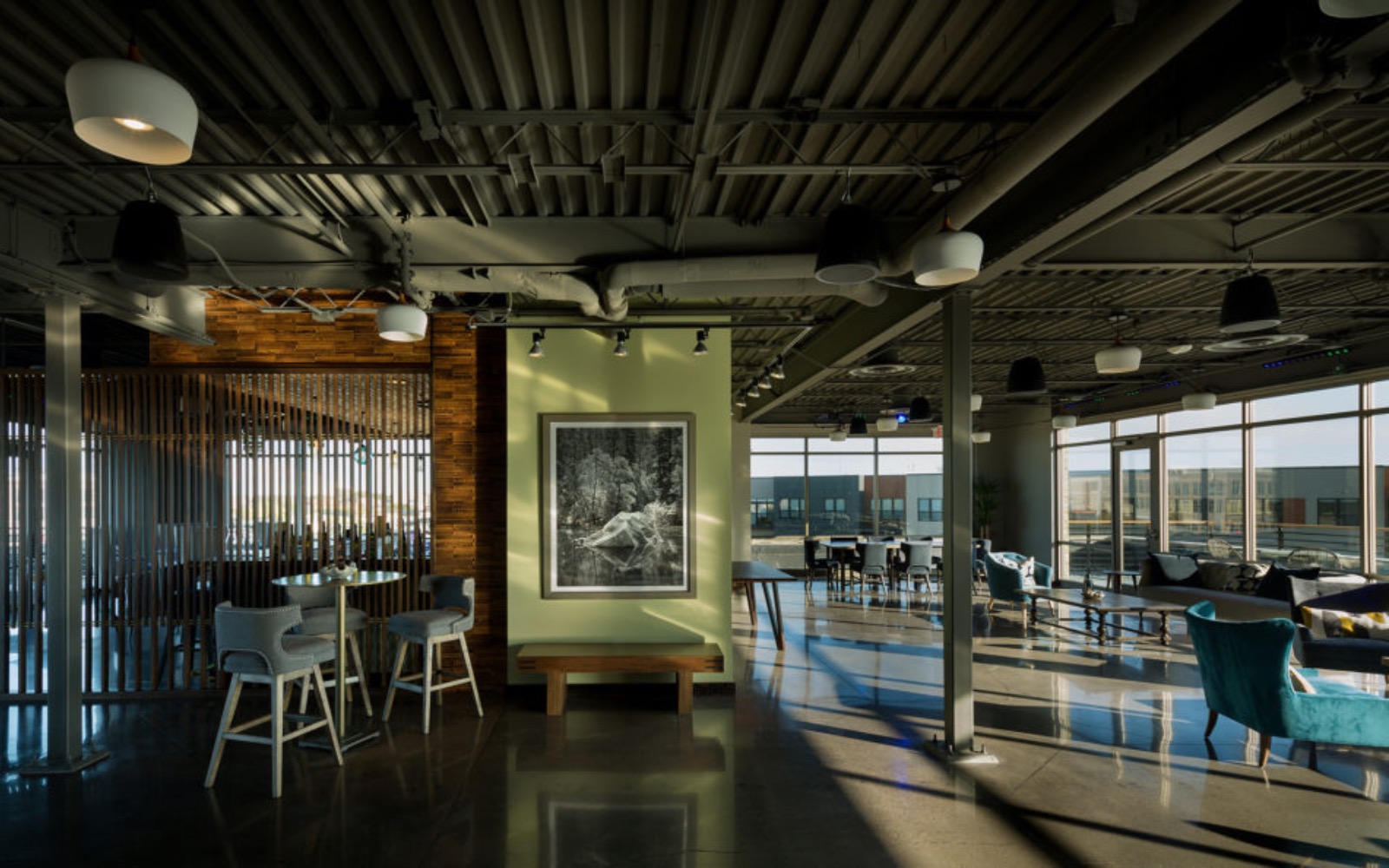 "There's really nothing like this in Milwaukee," said Oscar-winning No Studios founder and CEO John Ridley, in a release. "The panoramic views offer a different, must-see perspective of the city which can be enjoyed from inside or the outdoor patio areas."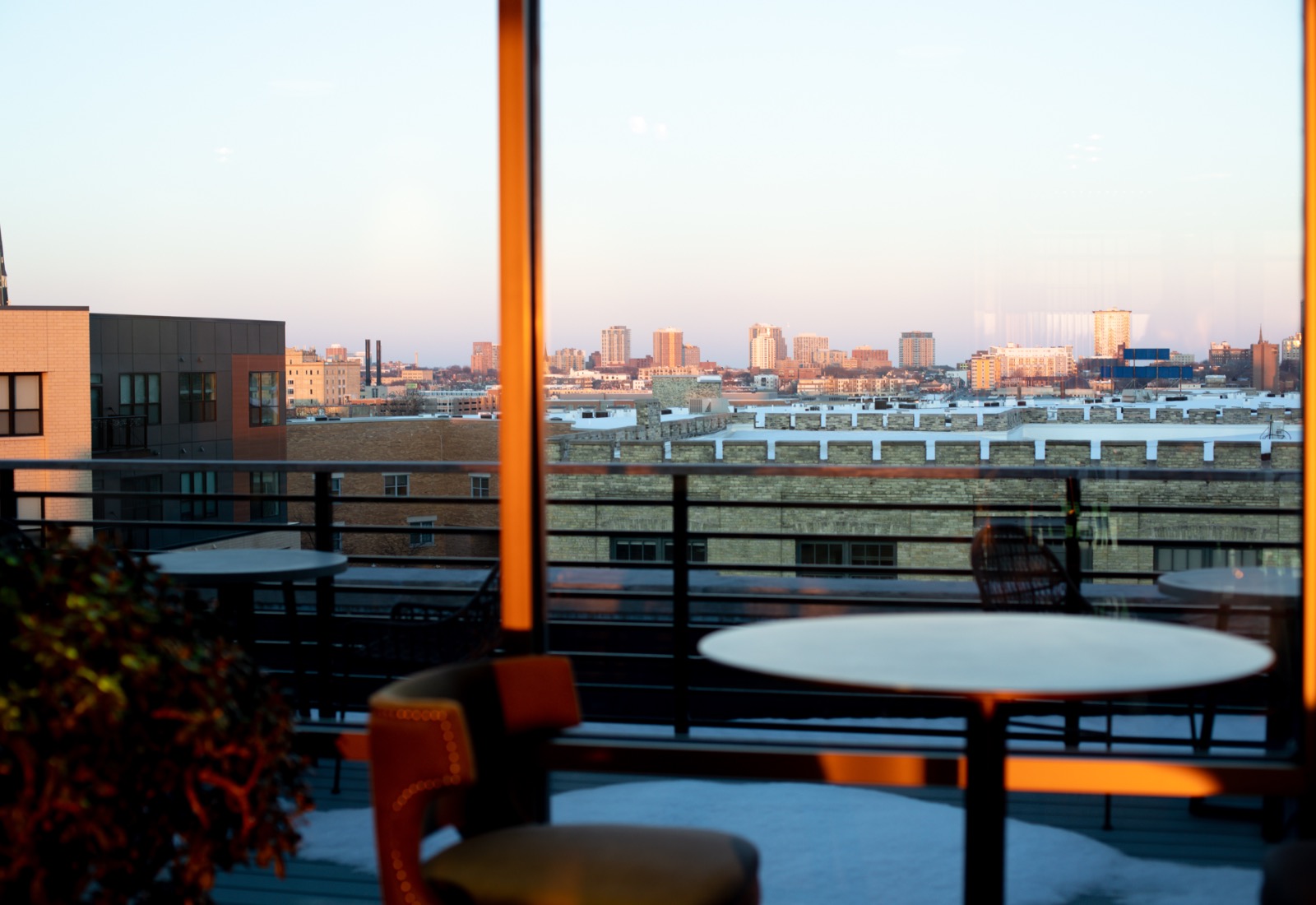 While Skyline will offer a full selection of drinks, the bar's star menu item will be its curated collection of sake, featuring a different sake each month and offering sake cocktails, sake flights and other unique specials to spotlight the popular Japanese alcoholic beverage.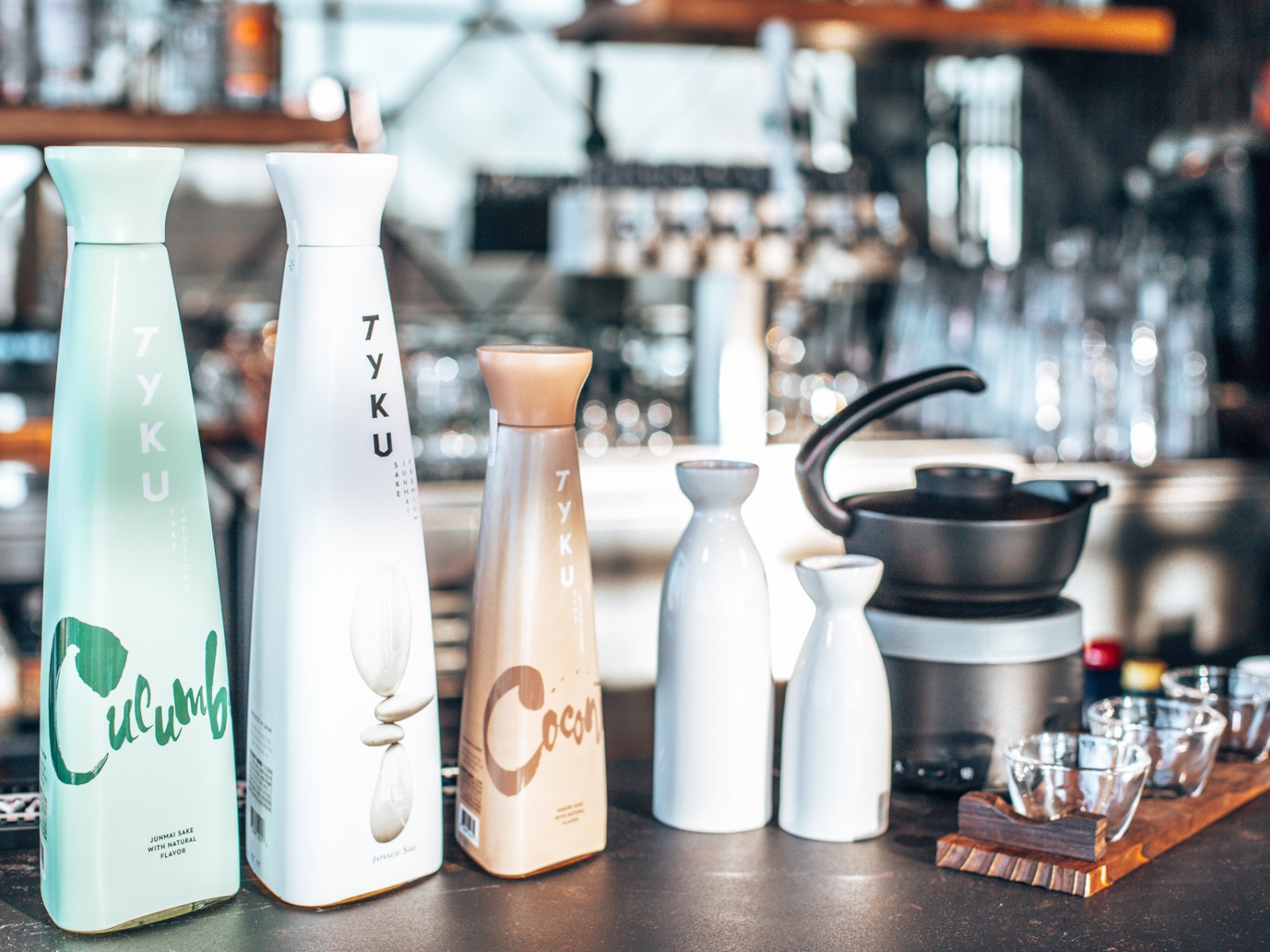 "By design, No Studios has always reflected the influence of East Asian culture," said Ridley. "The word 'No' is the sino-Japanese word for skill or talent, and an East Asian influence is evident in our building's interior aesthetic as well. With Skyline Bar + Lounge, we're hoping to extend that cultural influence through the introduction of a curated selection of sakes."
To help introduce the wide world of sake – as well as Skyline Bar + Lounge – to Milwaukee, the new rooftop venue will present a series of tastings, conversations, events and more with the help of sake experts across the city and country, including certied sake professional and No Studios' new resident sake scholar/enthusiast Tarik Moody of 88Nine Radio Milwaukee. The first in-house tasting on May 8 has sold out, but Skyline has two more on the schedule at 6 p.m. on June 12 and July 10. The events will feature tastings and Japanese-inspired tapas pairings along with lessons on the history of the drink.
To register for one of the upcoming tastings, click here. You can also continue your sake explorations at home with No Studios' help by ordering bottles to-go from Skyline; for more information, click here.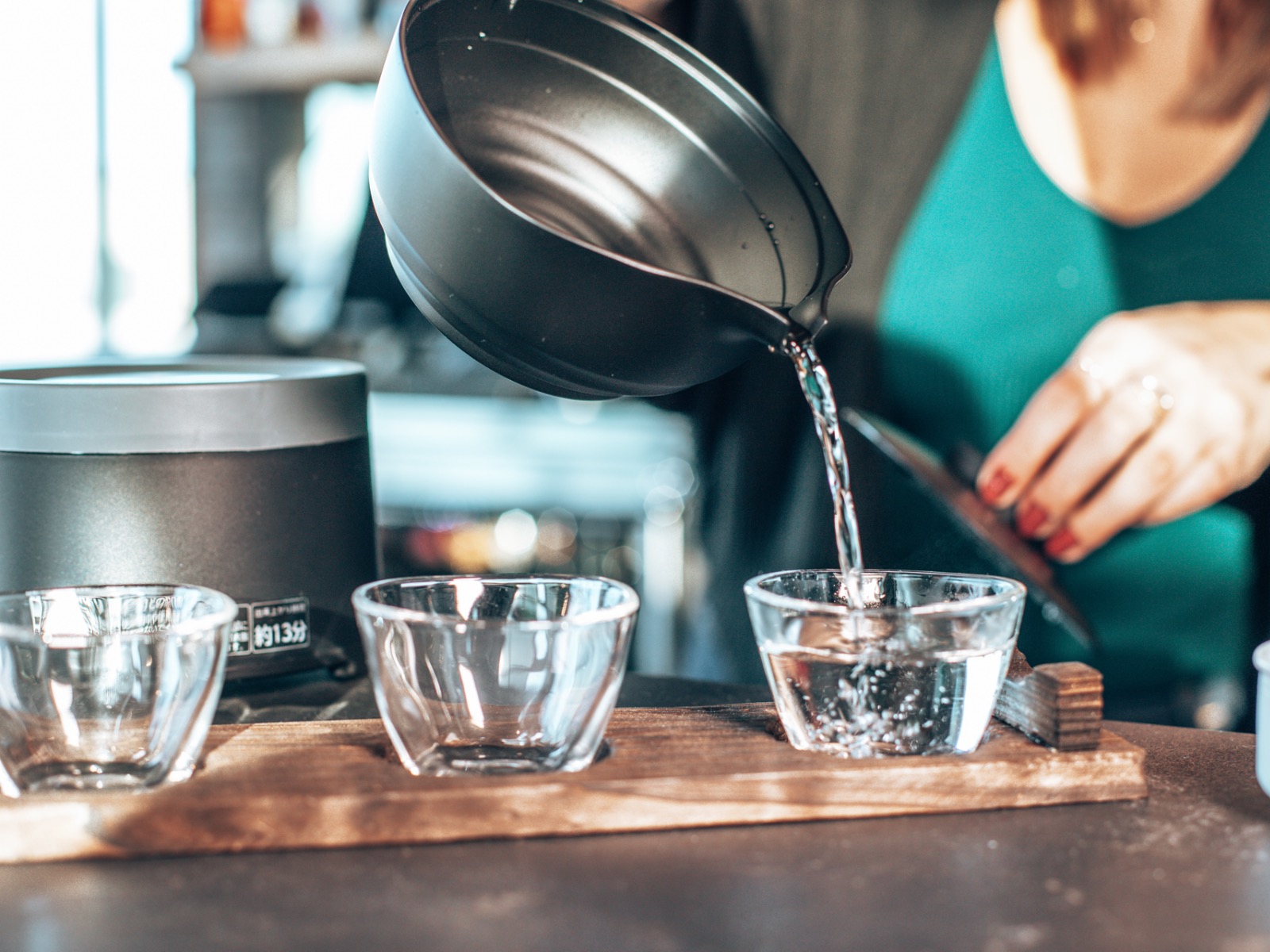 Skyline will be open to the general public Thursdays through Saturdays from 5-11 p.m. No Studios members will also have bonus access to the lounge Mondays through Wednesdays and Sundays from 8-10 p.m., as well as Thursdays through Saturdays from 8 a.m. until 5 p.m. For more information – including becoming a member – visit No Studios' website.
As much as it is a gigantic cliché to say that one has always had a passion for film, Matt Mueller has always had a passion for film. Whether it was bringing in the latest movie reviews for his first grade show-and-tell or writing film reviews for the St. Norbert College Times as a high school student, Matt is way too obsessed with movies for his own good.
When he's not writing about the latest blockbuster or talking much too glowingly about "Piranha 3D," Matt can probably be found watching literally any sport (minus cricket) or working at - get this - a local movie theater. Or watching a movie. Yeah, he's probably watching a movie.