Second to Summerfest, Olivia Rodrigo's performance at The Rave's Eagles Ballroom was likely the most anticipated live music event in the city for 2022. The 19-year-old singer-songwriter has had an unprecedented rise to stardom with the success of her debut single "Drivers License" and has hit the ground running ever since.
Well before she first greeted her Milwaukee fans for the first time on Tuesday night, Rodrigo dropped two of the biggest singles in 2021 and a Grammy-winning debut album, and she's at the top of the music world with little company. With songs that resonate for music fans of all ages and an impressive journey thus far with a promising road ahead, it's no surprise that she sold-out her Eagles Ballroom performance in minutes.
Check out our top reasons why you shouldn't have missed Olivia Rodrigo's huge sold-out performance at the Eagles Ballroom:
1. It was an "intimate" performance for a few thousand of her biggest fans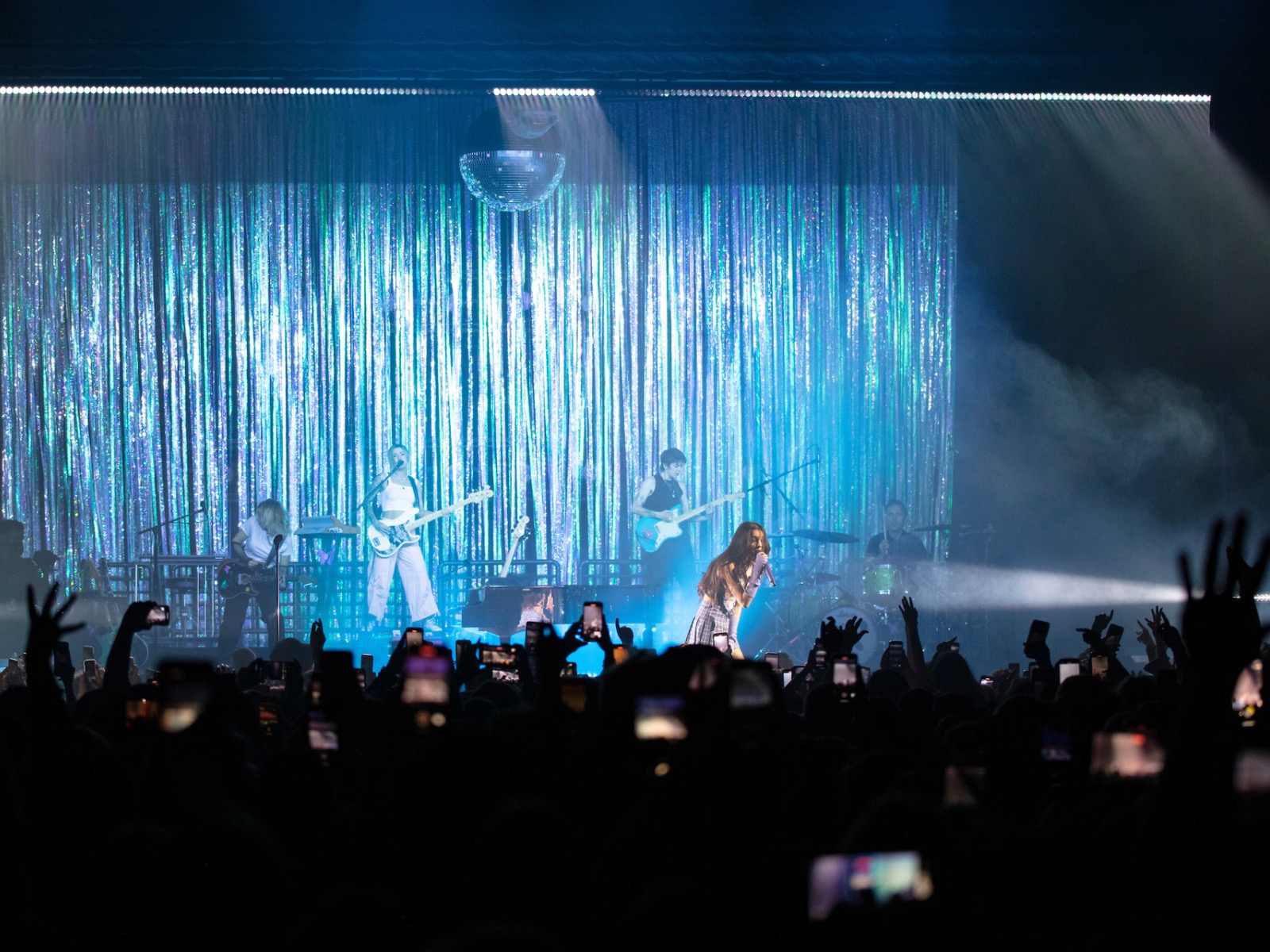 Selling out the Eagles Ballroom isn't what a music fan in Milwaukee would imagine when they picture an intimate performance, but given the circumstances of Tuesday night, Rodrigo's concert at The Rave is about as intimate as you likely will ever see from her in years to come. The entire "Sour" tour sold out in just a matter of minutes in pre-sale with even many fans with pre-sale codes on the outside looking in despite their best attempts to secure tickets the second they went on sale.
Although anyone who was able to buy tickets should consider themselves lucky, the work didn't stop there for Olivia's most loyal fans. Well over a hundred fans were already camped out and lined up for Tuesday's 8 p.m. performance in the early a.m., which is a modest number when compared to some of the tour's more populated cities.
Rodrigo has stated that she didn't want to skip steps and therefore chose "smaller" venues for her first tour, but the sales and fan dedication surrounding her shows thus far has been a real-world study as to just how big she is. The "Drivers License" singer could run back the tour this summer in arenas and outdoor amphitheaters with ease, and if she sold out stadiums in larger markets before she even teases her sophomore album, I wouldn't be surprised.
Next time Olivia Rodrigo returns to Wisconsin, it will be on a bigger stage with more production, and hopefully for many, it will be at least a little bit easier to buy tickets.
2. It was her first concert in Milwaukee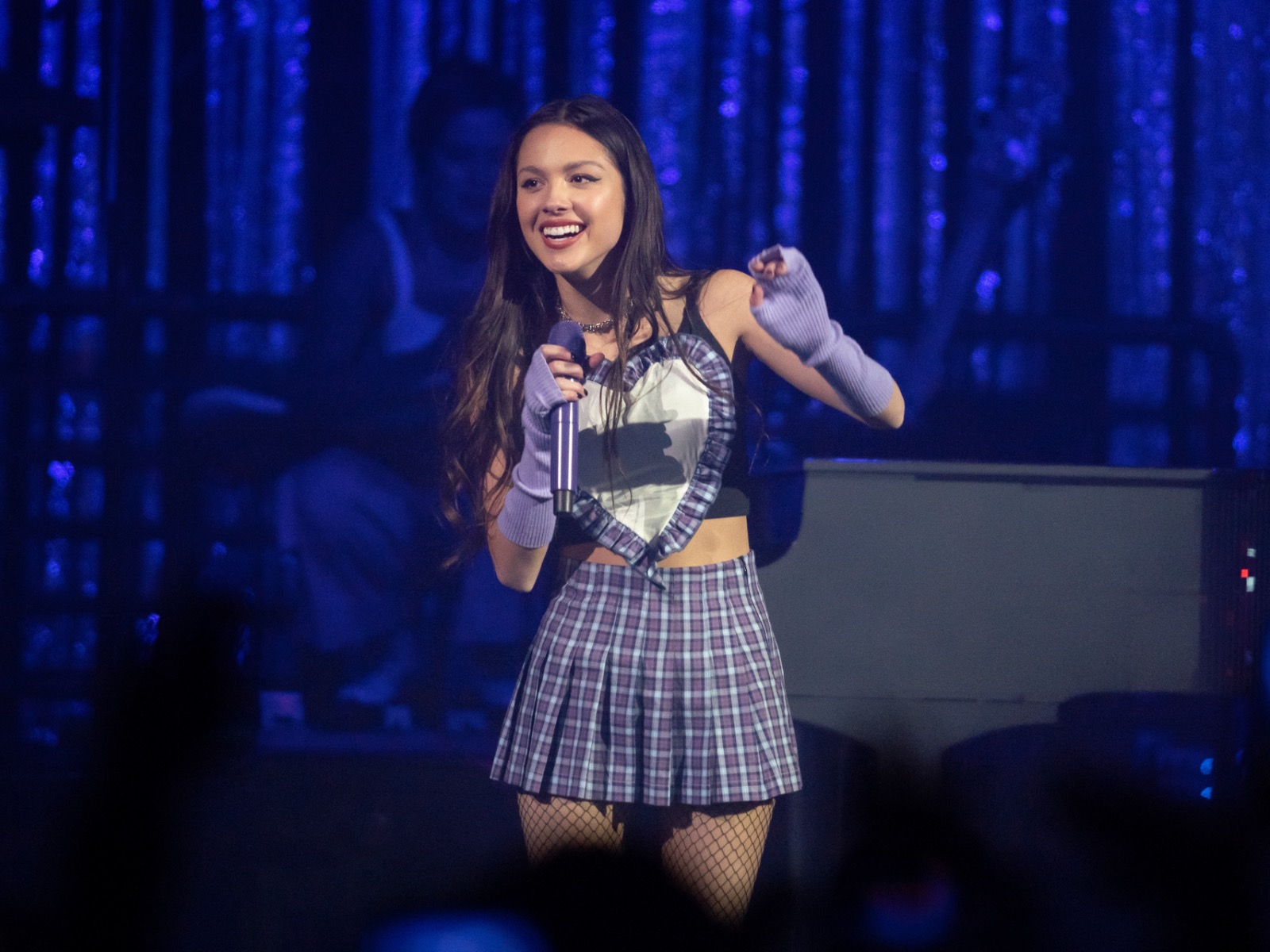 Last night marked Olivia Rodrigo's first ever performance in Milwaukee, which is no surprise when you learn that Tuesday night was only her 12th ever full-length concert and just the tenth date of her sold-out tour. Her Eagles Ballroom concert may be her last show in that building, but it certainly will not be her last visit to Milwaukee as she is only getting bigger and will be able to sell out some of the biggest rooms in the city as long as she continues to release music.
3. She performed two of 2021's biggest songs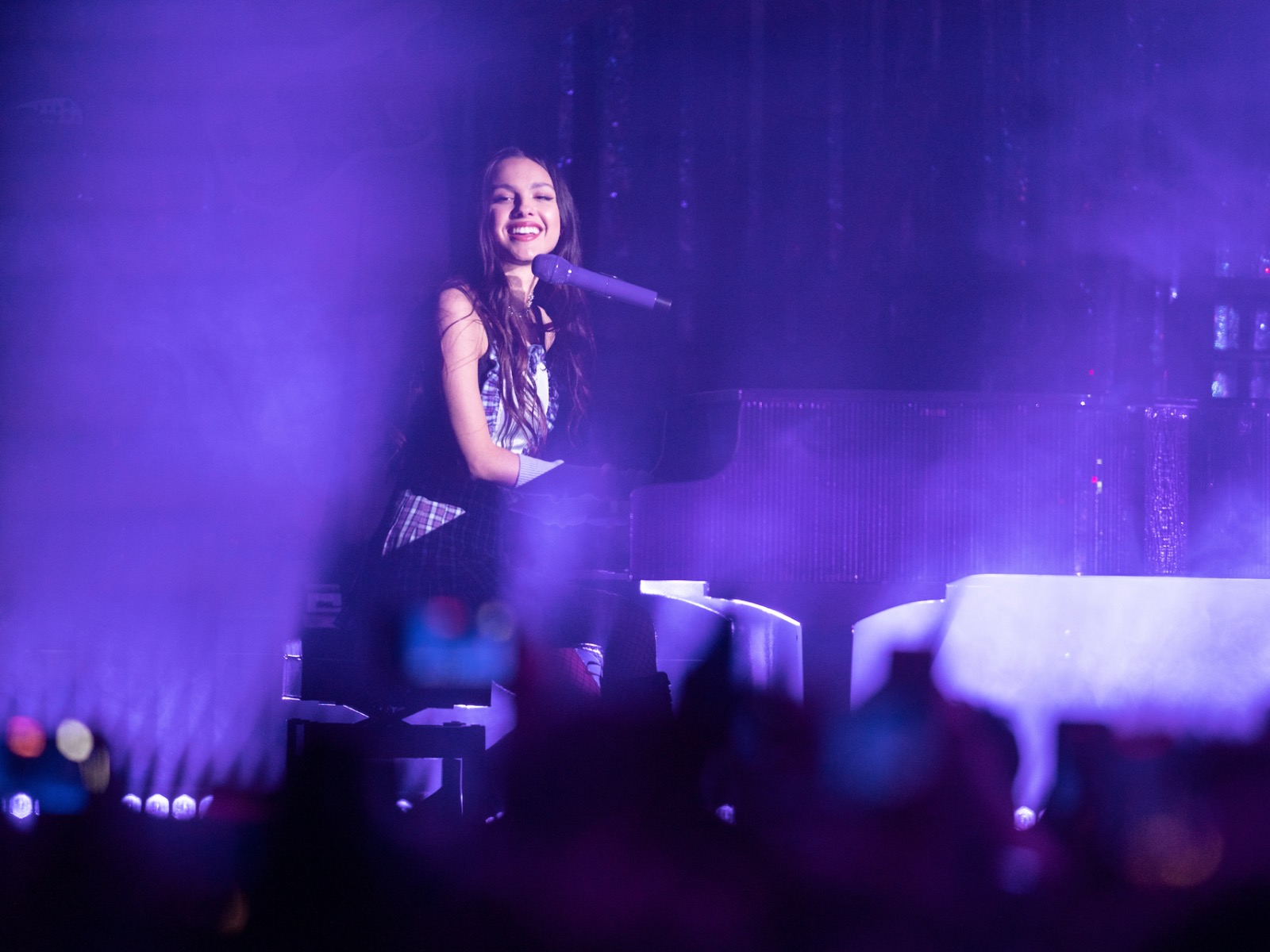 Although she's only 19 years old and one album deep, Olivia Rodrigo has already built a massive resume of accolades and hit singles. The Grammy-winning singer gifted the world with two of 2021's biggest hits with "Drivers License" and "Good 4 U" as well as other charting singles like "Traitor" and "Deja Vu." Surprising to none, all of the above were more than well received by her Milwaukee fans.
Olivia performed "Drivers License" early in her set and then put a cherry on top of an already good night with the more upbeat hit, "Good 4 U," for her encore. If there was anything negative to say about the performances, it's that you almost couldn't appreciate how impressive her vocals are because she was outnumbered 1 to 3,500 by her fans, who belted out every word from the album.
4. Fans experienced "Sour" in its entirety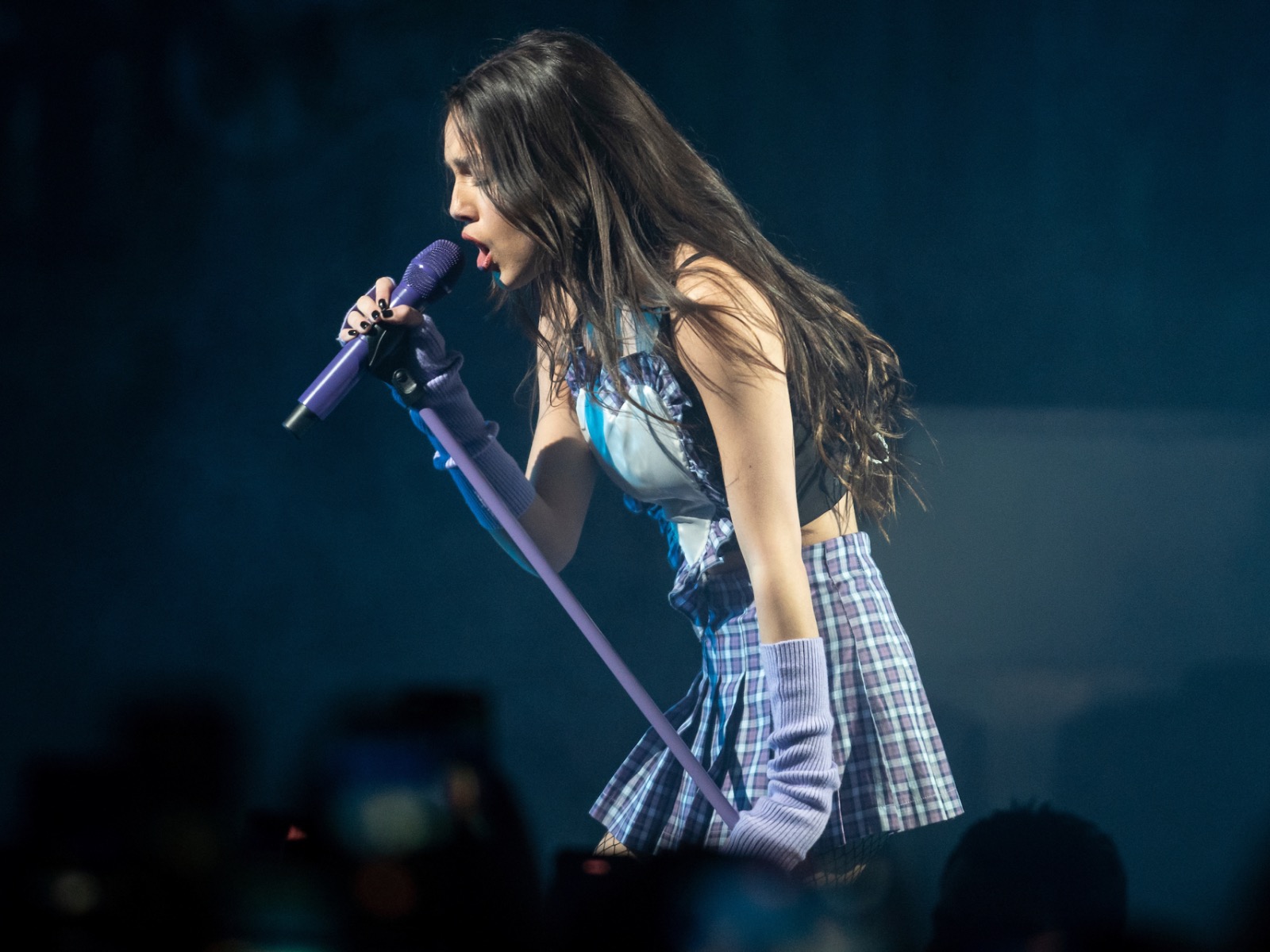 It's not often that an artist is one of the biggest names in music before hitting the road for the first time in their career. Such is the case though for Olivia Rodrigo. The California native was already a household name in pop by the time she performed her first concert for fans just months ago at iHeartRadio's iHeartMusic Festival in Las Vegas. So although fans at The Rave of course weren't able to enjoy a two-hour headlining set, Olivia performed her entire catalogue and then some. In addition to a couple covers and her "High School Musical: The Musical: The Series" track "All I Want," Rodrigo performed her entire debut album, "Sour," while also tweaking the live versions of several songs when compared to the album's recordings.
5. She paid homage to the pop-punk princess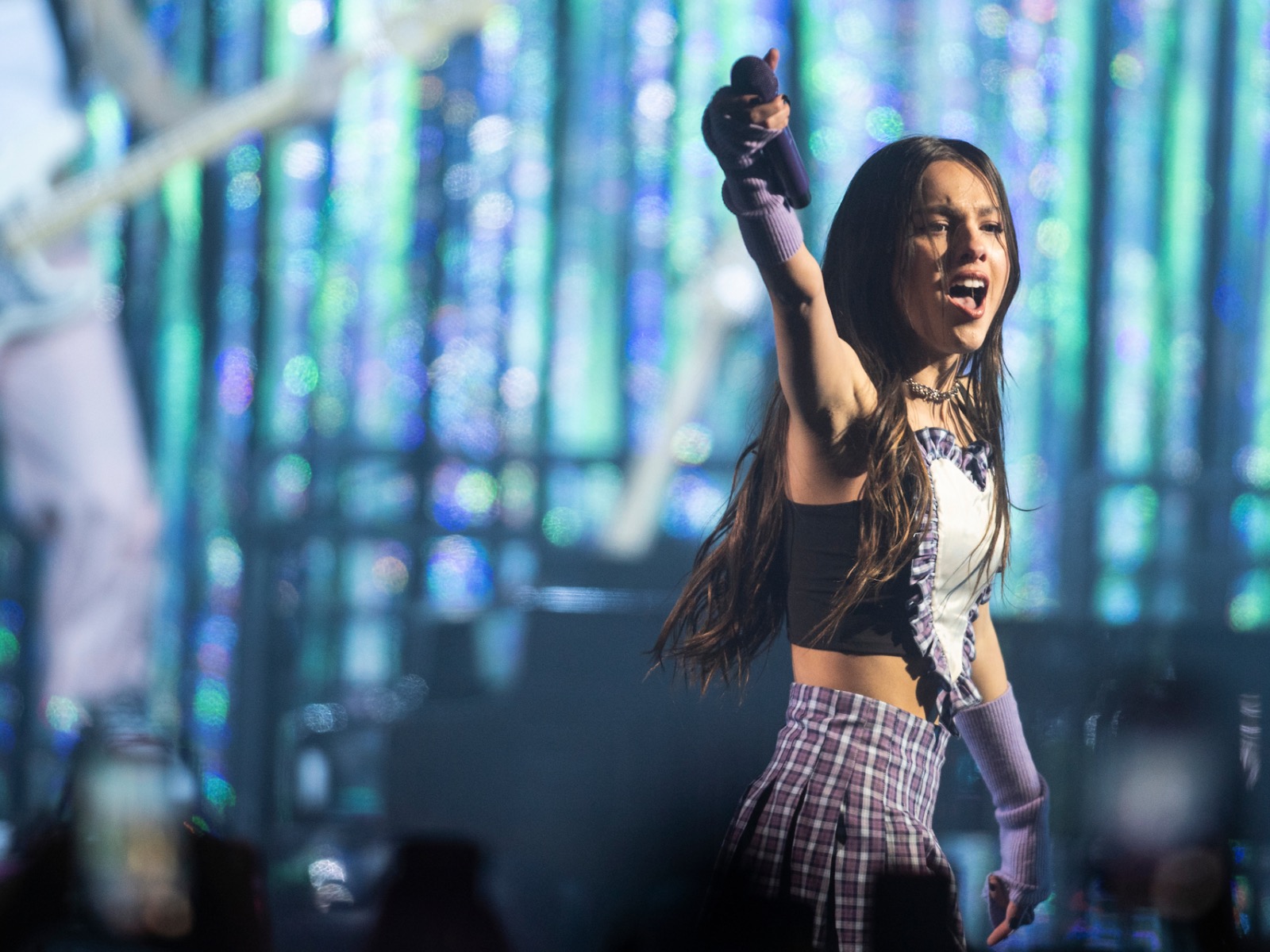 With only 34 minutes of music to perform from her debut LP, it was inevitable that Rodrigo would choose a couple covers to fill her setlist on her first ever tour. Adding to her cover of Veruca Salt's '94 release "Seether," Olivia performed a fun cover of a pioneer in pop-punk, Avril Lavigne, with her track "Complicated." Although the crowd mostly put their background vocals on pause during "Seether," which is a relatively deeper cut in Olivia Rodrigo's playlist, everyone (including the parents in attendance) couldn't help but sing along to Lavigne's classic debut single.
6. Gracie Abrams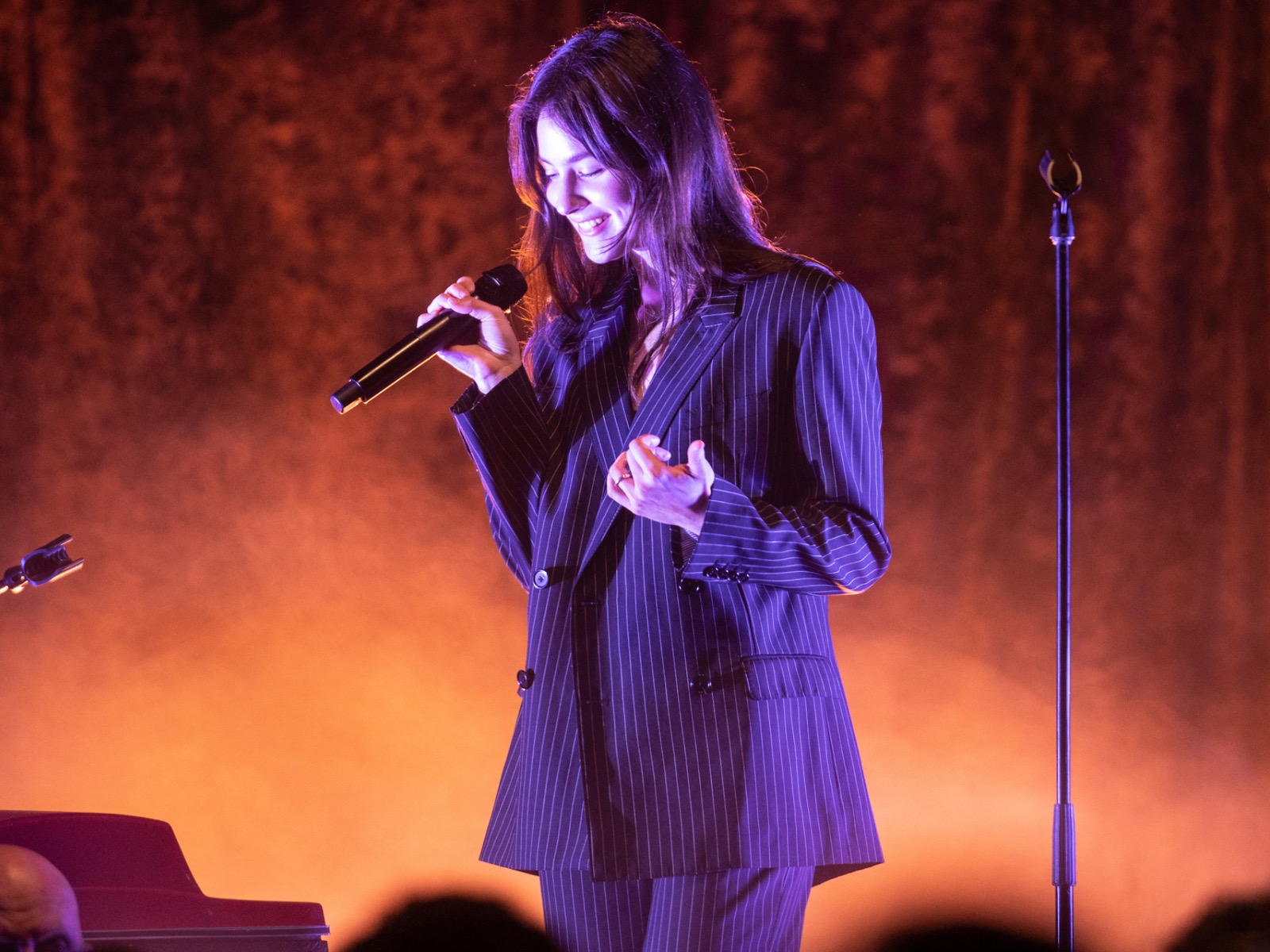 Singer-songwriter Gracie Abrams kicked off the "Sour" tour for the first half of its North America dates, and Olivia couldn't have picked a better supporting act. Abrams, who will soon tag-in singers Holly Humberstone and Baby Queen for the remaining dates, delivered one of her final sets of the exciting run on Tuesday night.
Gracie, who is beloved by Rodrigo's fan base, performed a number of tracks from her projects "Minor" and "This Is What It Feels Like," including opening with the title track off the latter. Other highlights from her performance included her new single "Block Me Out" and her impressive ability to dodge flowers and gifts, which were thrown her way throughout the set.
Whether it's her infectious energy – which makes her easy to root for – or her second-to-none songwriting at just the age of 22, it's hard to count all the reasons why Gracie Abrams is a rising star in pop music.