2022 may have marked a return to normal for PrideFest, with the festival returning to its usual early June weekend dates for the first time in years. Judging from the numbers, however, its reception was anything but just regular.
According to Milwaukee Pride, 38,731 people attended PrideFest in 2022 – a new three-day record for the event, breaking 2017's previous title-holding three-day total of 37,682. Inside the festival grounds this past weekend, those thousands upon thousands of people found more than 300 performers, from dance to DJs to drag queens and more, across the PrideFest's five stages – with at least 90 percent of those in the spotlight based in Wisconsin.
"The weekend was exactly what I dreamt it was going to be," said Milwaukee Pride Inc. president Wes Shaver. "It was the kickoff and the return to the festival park that I had hoped it would be. It hit every mark across the board."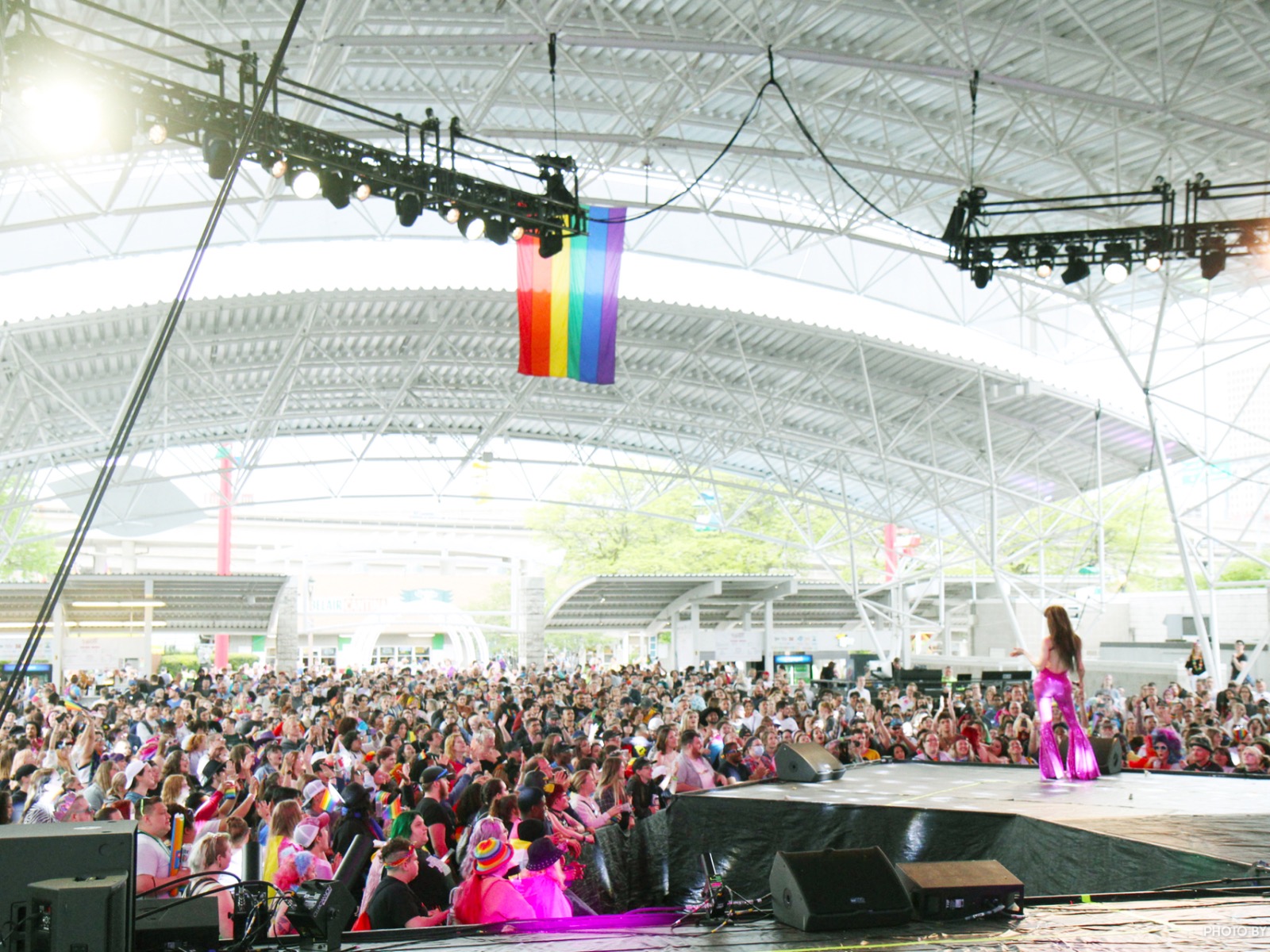 The festival, which ran from June 2-4 at Henry Maier Festival Park, was the first PrideFest back on the Summerfest grounds in early summer since 2019. In 2020, the in-person event was canceled due to COVID-19, shifting to an online celebration. The following year, PrideFest returned – albeit not during Pride Month but rather in October with a "Pridetoberfest" event. But now, the PrideFest was able to return in its classic form – and after a two-year hiatus, the crowd and sense of community thankfully came back with it.
"It was the successful return that I felt it needed to be," Shaver noted. "It was as if we never skipped two years. It is what I call the family reunion that this community looks forward to every year. And (this year) was just that: one big family reunion of new and familiar faces, all together. It was electric."
This year's edition featured a remarkable array of entertainment and engagement, from storytellers, activists and historians at the Stonewall Stage to the annual fireworks show on Saturday night and the weekend's headlining acts – including Martha Wash, Frenchie Davis, Prince Poppycock of "America's Got Talent" fame and Friday night's trio of Cindy Foster, Sam Morrison and Marik Mavrakys. But while the weekend featured plenty of big glitzy names and even bigger, glitzier personalities taking the stages, one of Shaver's most memorable moments from this year's PrideFest was a comparatively subdued one, though one also close to the event's history and heart.
"Bill Meunier – the president of PrideFest who brought the event from the park to the festival grounds in '96 – was my guest at the opening ceremonies, and he surprised me by handing me the ribbon they cut in 1996 at the opening ceremonies," Shaver recalled. "He gifted that to me, and he gave very touching remarks about what it meant in 1996 and, now 25 festivals later, what it means today to still be there. That was the most special moment of the festival for me."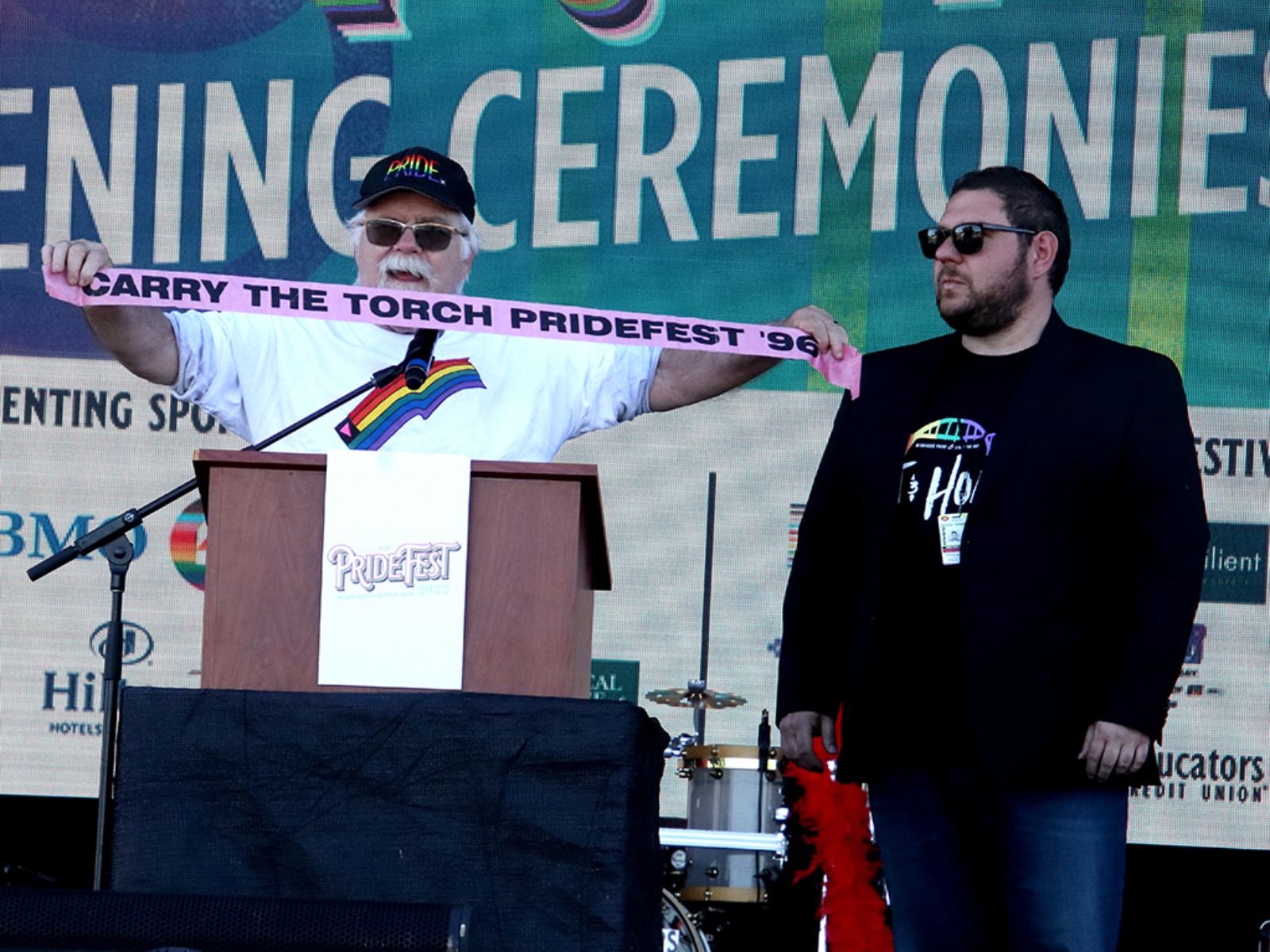 Indeed, while PrideFest is known as one of the biggest parties of the year, the festival also leaves plenty of room for education, activism and discussion, both on the stages and off. This year's event also included a Family Day on Saturday, June 4, featuring kid-friendly programming – a critical element for Shaver looking back at the past weekend.
"It was packed," Shaver said, "and to see all the LGBTQ families there with their children in a safe and inclusive event was really moving. And it's something that's very special to our event; keeping that family component as a key element and keeping that top of mind is something that makes PrideFest really unique as far as Pride festivals go."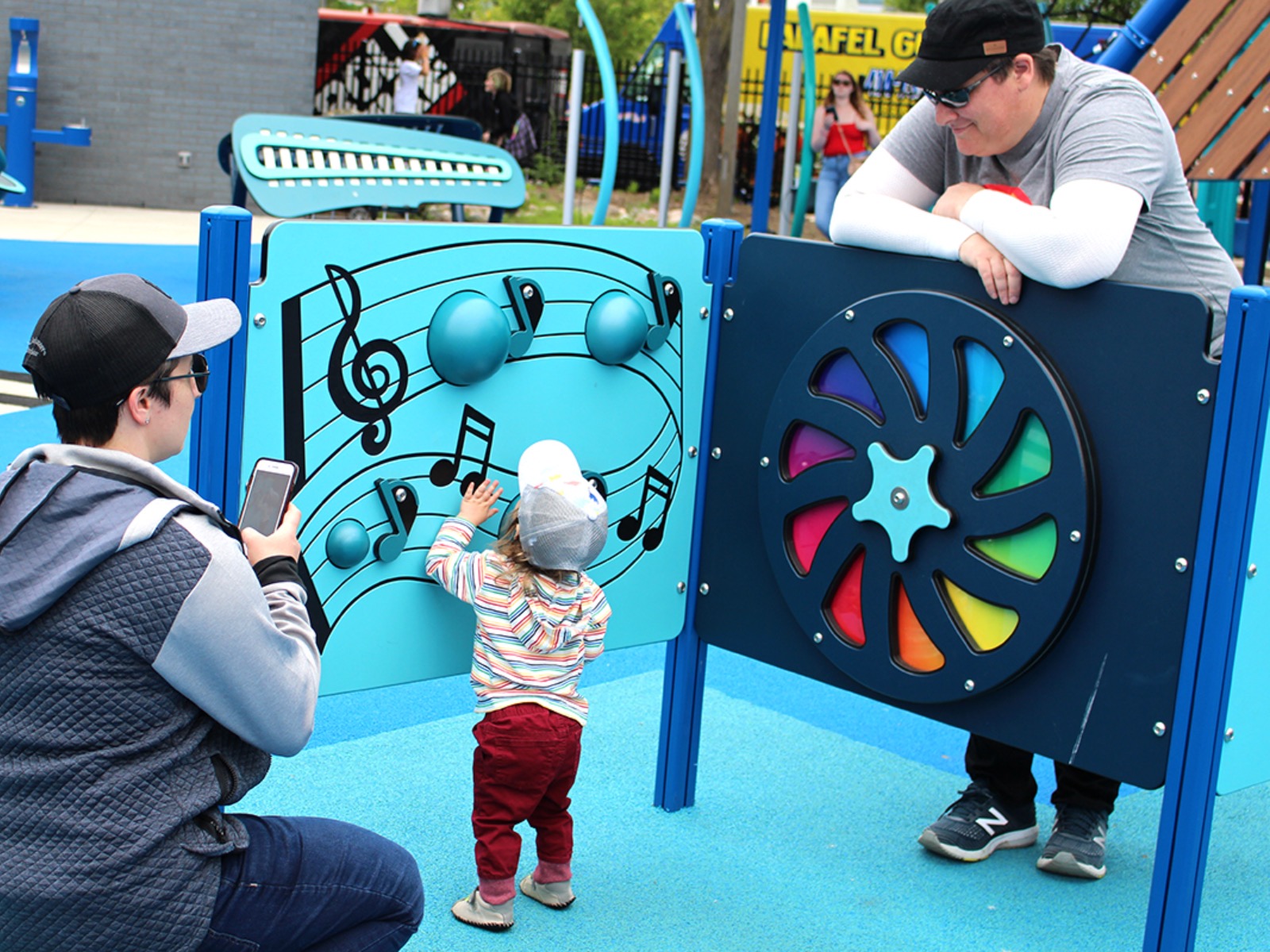 What's next for Shaver and Milwaukee Pride Inc. now that the festival has come to a successful close? More work. After all, while PrideFest may be over, Pride Month has just started – and Shaver and company look forward to keeping the joy, community and celebration going beyond its three days and beyond the Summerfest grounds.
"We're just excited to get behind the community and what our fellow community organizations have planned," Shaver said. "This is kind of our role in the community: kick things off with a great PrideFest experience in the city of festivals and bring a world-class event to the city. Now, it's our job to amplify and get behind all the other great things that are happening."
For more information on other Pride events, initiatives and more in Milwaukee – during Pride Month and during the other eleven months of the year – check out Milwaukee Pride's website as well as the organization's Twitter and Facebook. And for info on the rest of the Milwaukee summer festival slate, click here.
As much as it is a gigantic cliché to say that one has always had a passion for film, Matt Mueller has always had a passion for film. Whether it was bringing in the latest movie reviews for his first grade show-and-tell or writing film reviews for the St. Norbert College Times as a high school student, Matt is way too obsessed with movies for his own good.
When he's not writing about the latest blockbuster or talking much too glowingly about "Piranha 3D," Matt can probably be found watching literally any sport (minus cricket) or working at - get this - a local movie theater. Or watching a movie. Yeah, he's probably watching a movie.