Somehow Summerfest has already come to a close – but the sounds of all the shows are still echoing in our ears, the taste of the Saz's sampler platter still lingers on our lips and the strain of hours upon hours of standing, swaying and dancing are still felt in our knees. Last year may have been technically the Big Gig's return, but that felt more like the opener for this year's true main event and true comeback from the pandemic. The crowds were bigger, the energy was higher and the vibes were better.
And now we just want more of it.
Unfortunately, we'll have to wait about 355 days or so to get back to the Big Gig. So in the meantime, let's just savor the on-stage memories from this year's all-too-quick edition – the good and the bad, the up-and-coming and the old legends, the simple sets and the pink helicopter entrances, the belting out "I Want It That Way" and the stumbling over lyrics you don't know at all. It all combined into a blast bigger than the Big Bang – and we hope you all had as much fun as we did.
Here's a wrap-up of everything still ringing in our elated ears from Summerfest 2022.
Day 1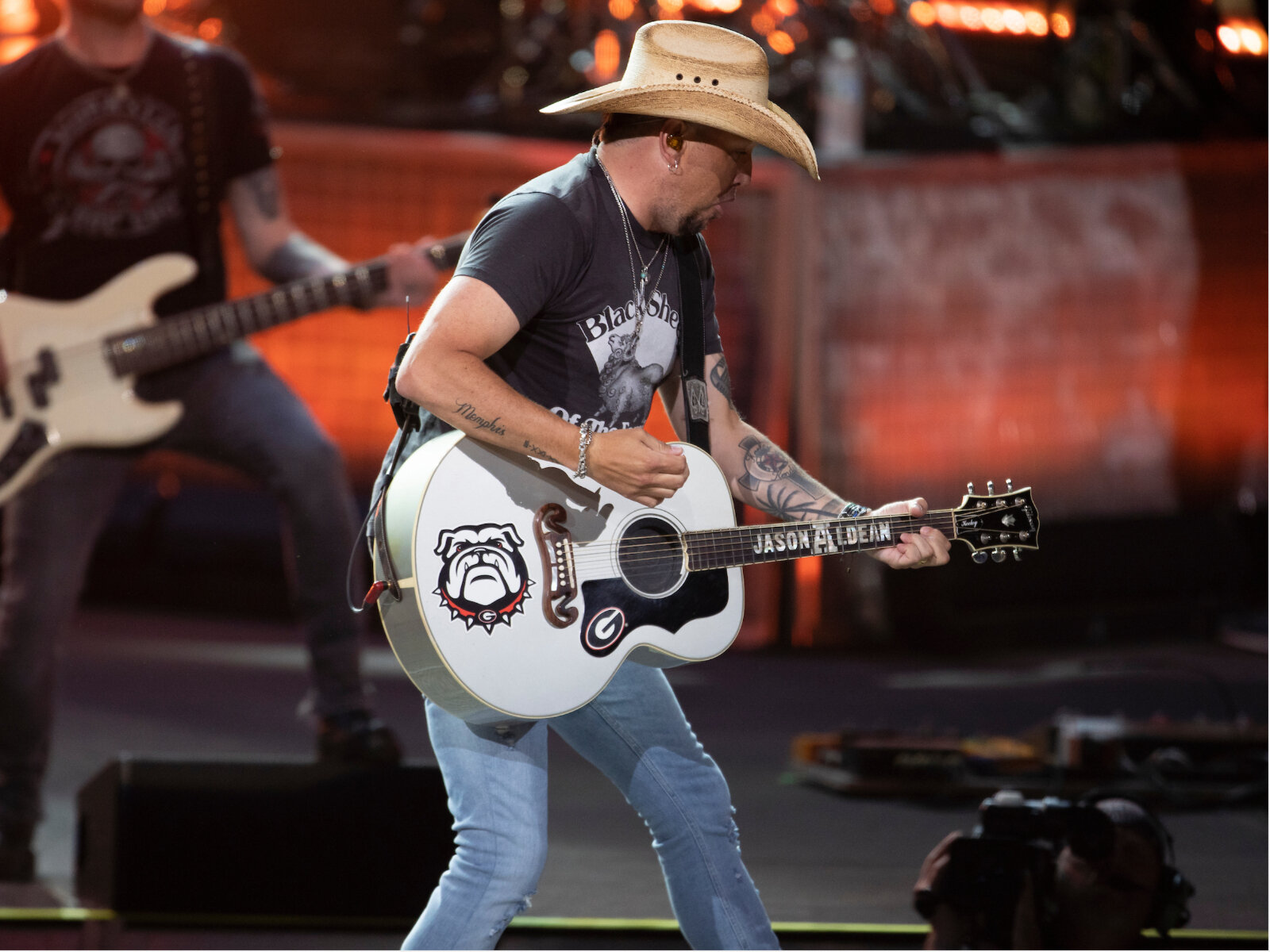 "It's safe to say that I have some nostalgia for Aldean's last Summerfest show, last playing at the Amphitheater in 2019 at the last 'normal' Summerfest with Kane Brown and Carly Pearce. Thursday's concert, however, felt a lot more like that 2019 Summerfest, with a fuller crowd – even if it wasn't a total sell-out show. Between the dreamy weather and crowd singing along, it was giving off that energy one just can't help but smile about. I think it's safe to say Milwaukee welcomed Jason Aldean back with open arms."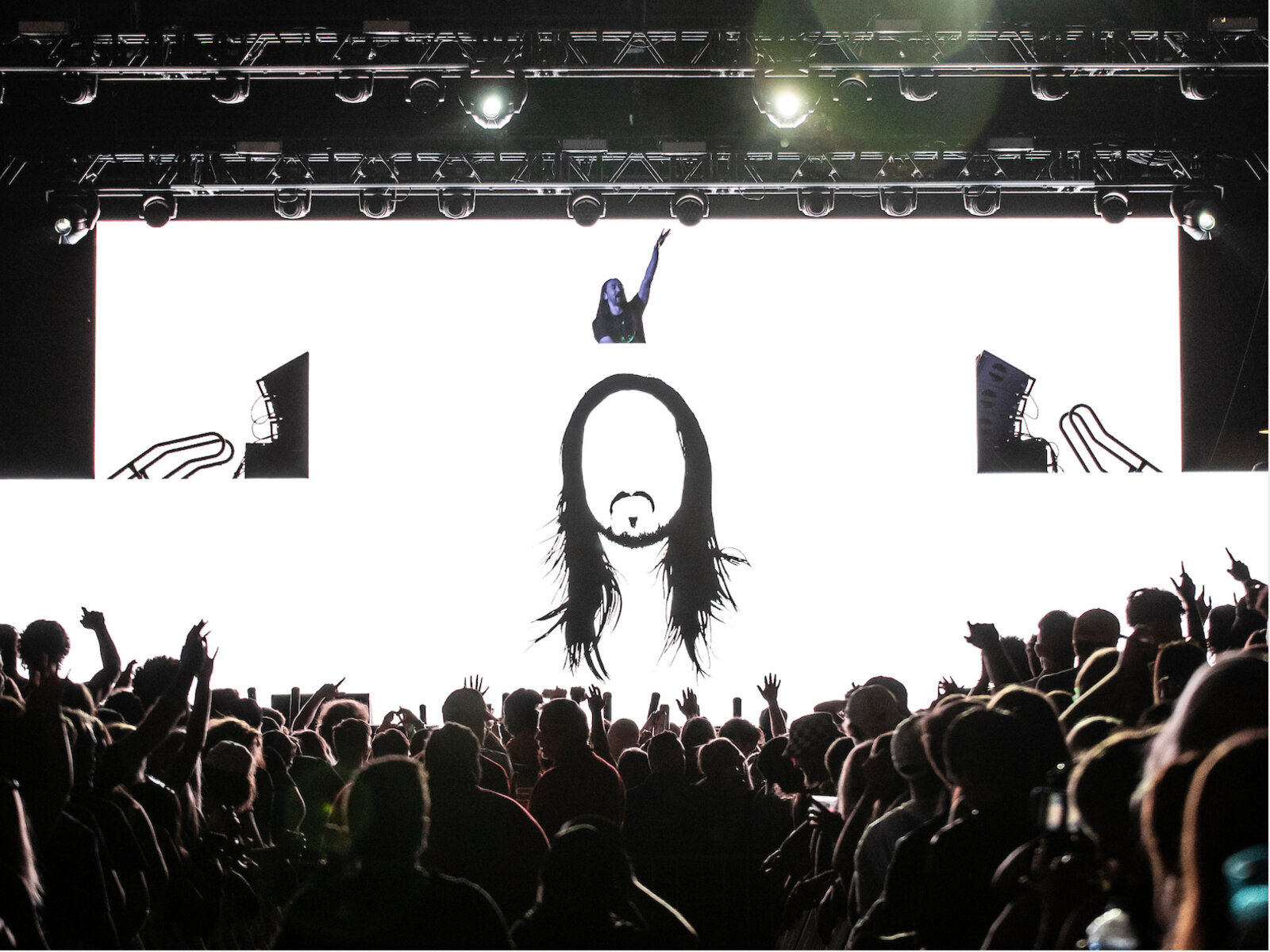 "Last year may have technically marked Summerfest's return from the pandemic – but Thursday truly felt like the Big Gig fans love and remember from The Before Years. Between the gorgeous summer weather during the day and Steve Aoki's joyously rowdy set at night, performed in front of a giddy crowd bringing that electric commotion back on the grounds, opening day actually felt normal once again. Or at least as normal as a night with people getting pulverized by pastries can be."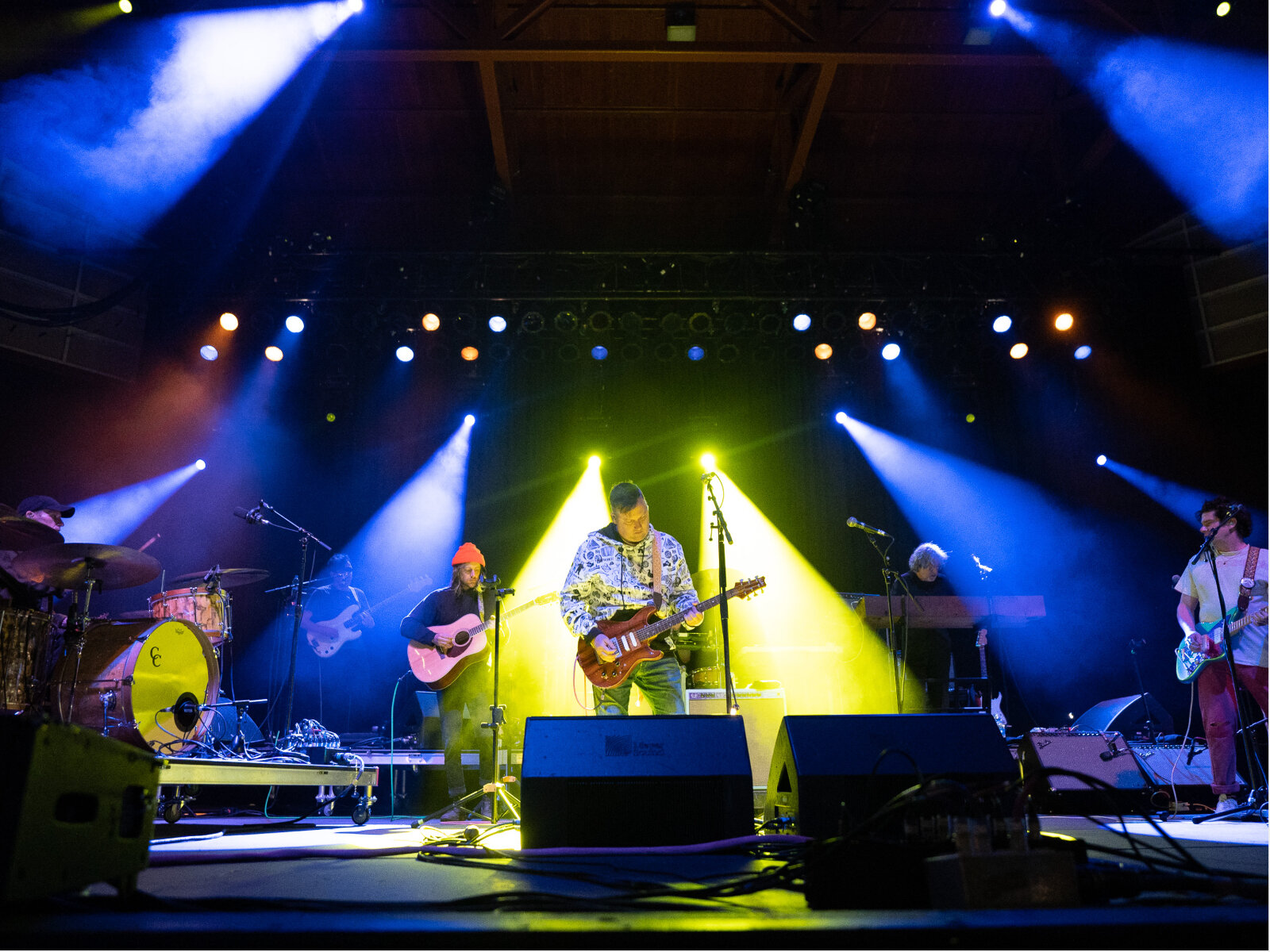 "Of course, the band followed that up with their biggest hit, 'Float On,' and finally ended with 'Back to the Middle.' The audience then sent Modest Mouse off on their way to Europe – though I imagine fans' memories from this night won't go away any time soon."
Day 2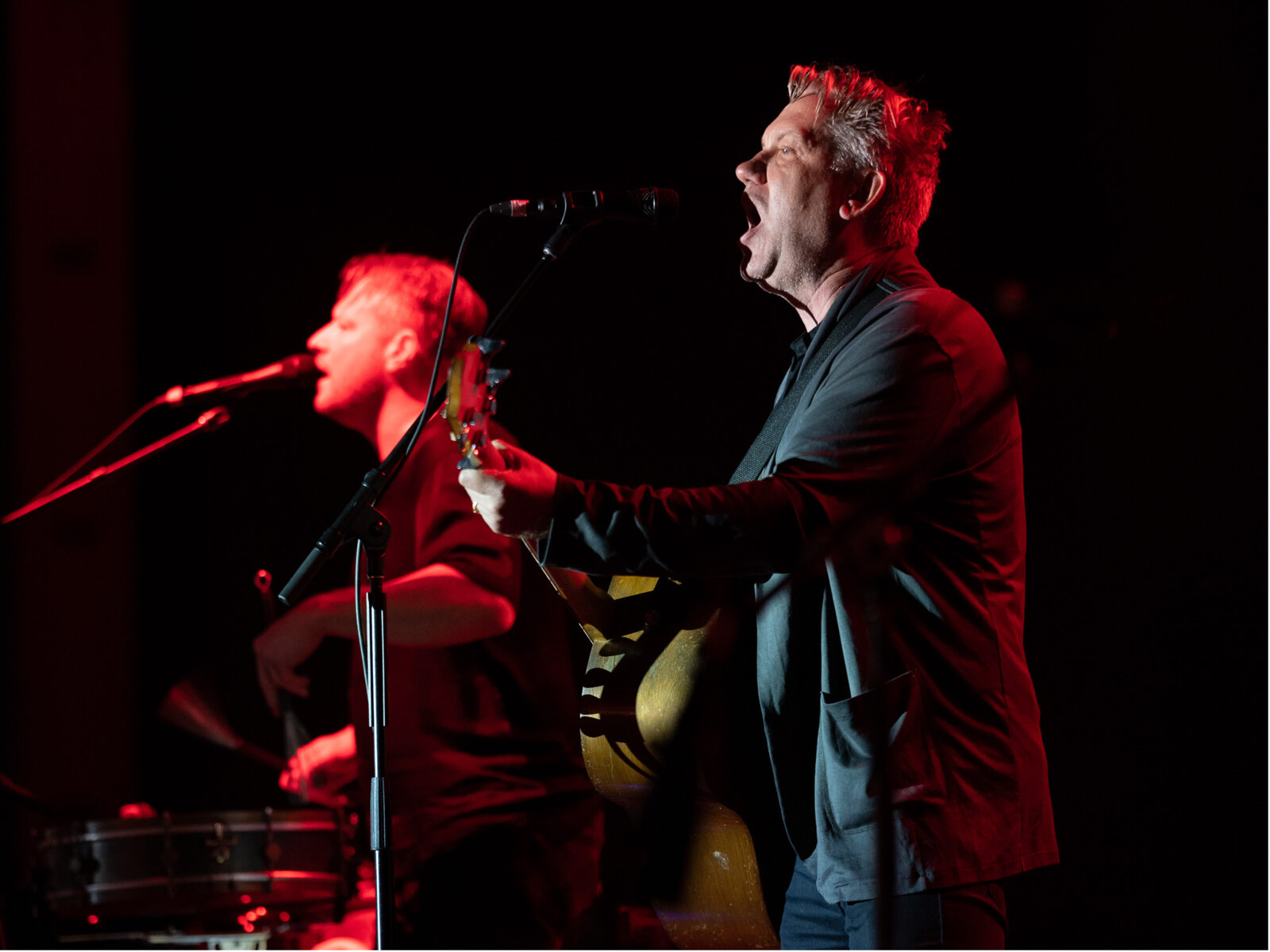 "Seeing the Violent Femmes play Summerfest is a rite of passage growing up in Milwaukee. When they play "Waiting For The Bus" with the Hoan in the background, the world feels right. The throngs packing the bleachers and picnic benches let their hometown band know they agreed."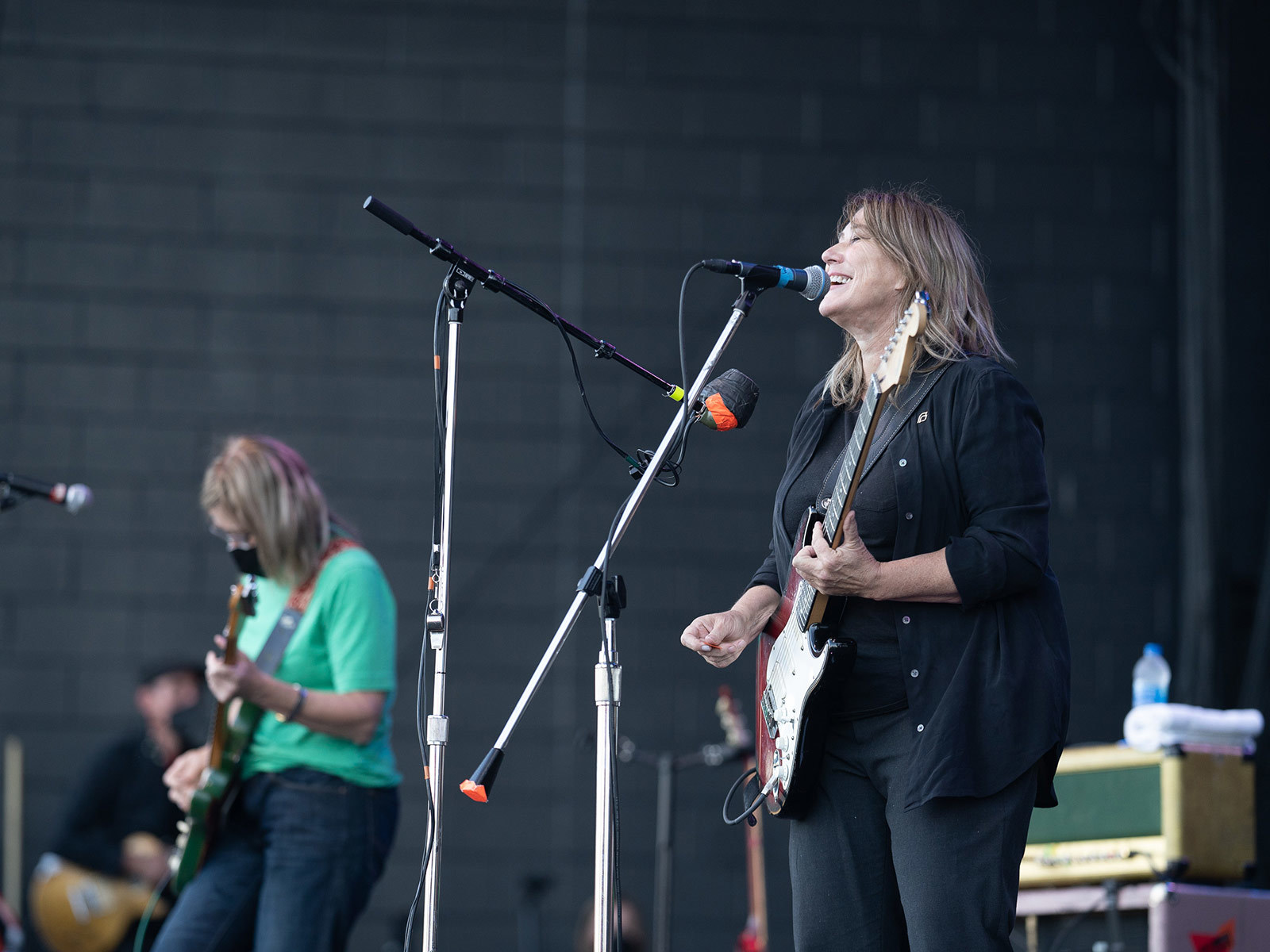 "Without going into too much of their backstory, it's an interesting one. In a nutshell, this is a great band that could've been much bigger. Friday night at the Generac Power Stage, fans got a taste of that potential, squandered or realized, depending on who you ask."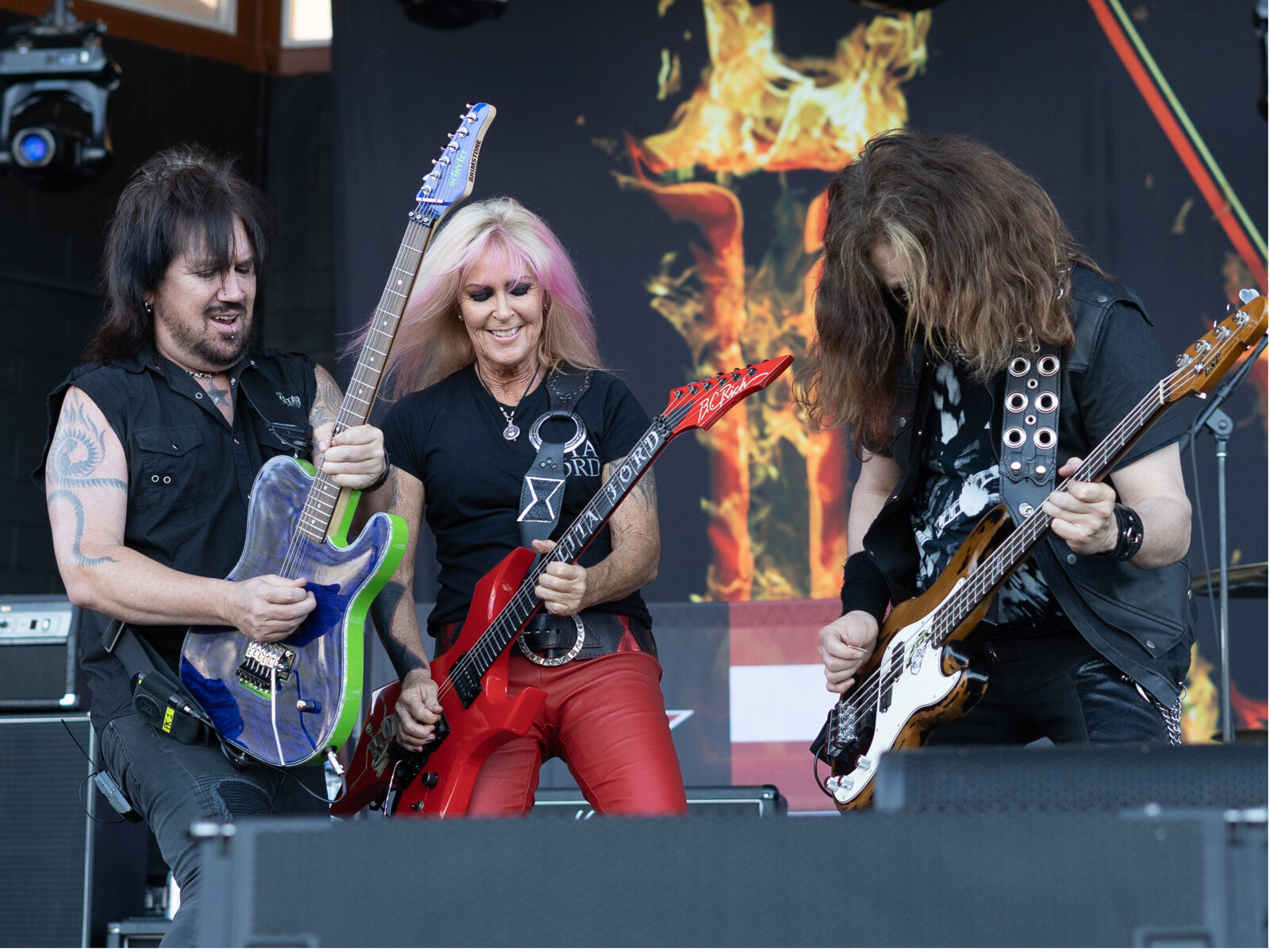 "The rapt attention of lifelong fans of one the hardest female rockers ever was palpable. Seeing the faces melt off of the next generation that happened by was priceless. No matter how one found their way to this show, heads were bangin' and fists were pumping throughout."
Day 3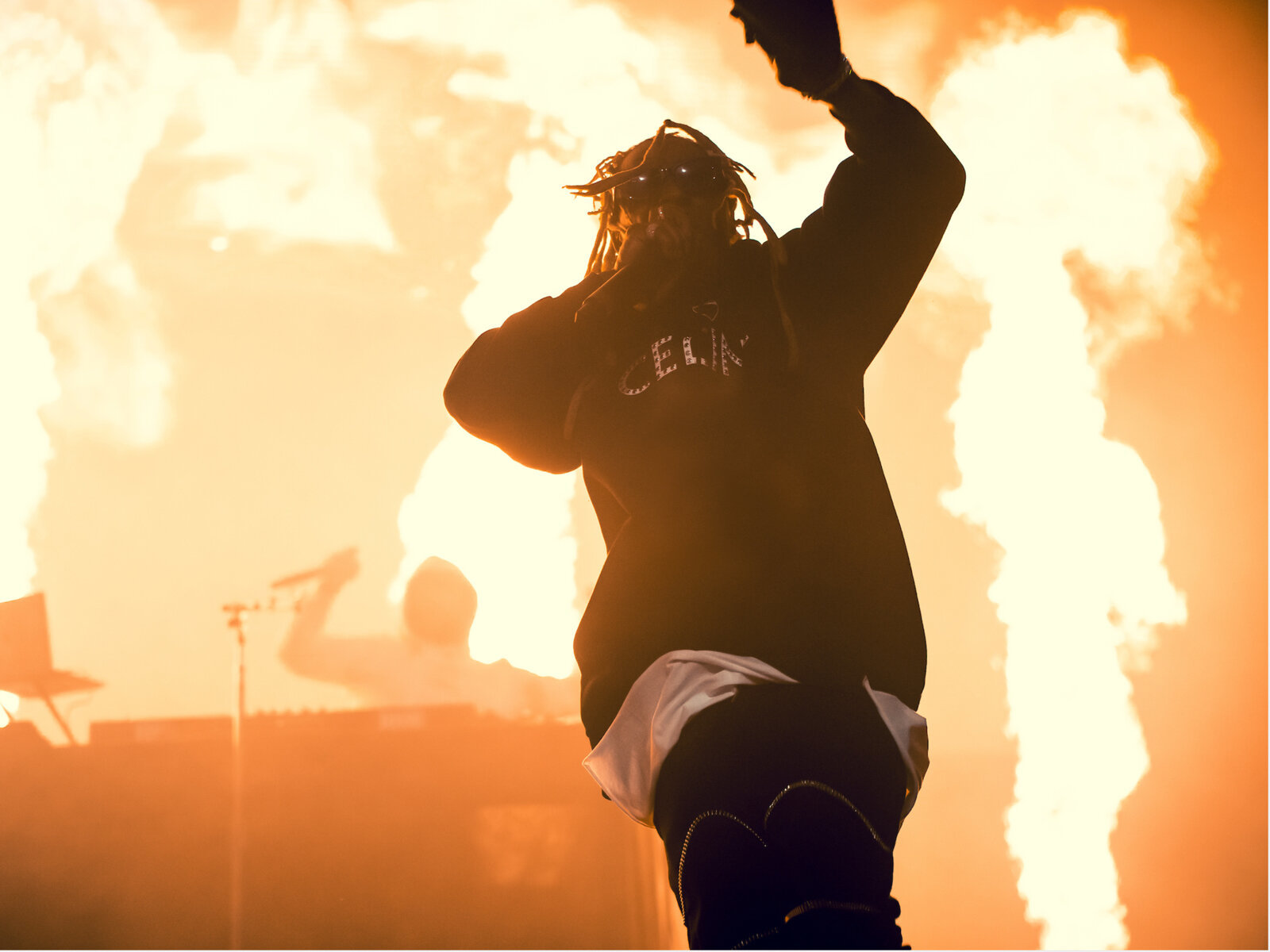 "Lil Wayne saved one of his biggest hits, 'A Milli,' for the tail end of his performance. Taking advantage of the great lineup that Summerfest put together, Wayne invited the Wu-Tang Clan back on stage to pay his respect as he performed his 2008 hit from 'Tha Carter III' – but not before leading a 'Wu-Tang' chant throughout the crowded amphitheater. Although they don't have a song to perform together, the performance was the biggest highlight from the already memorable evening."
Day 4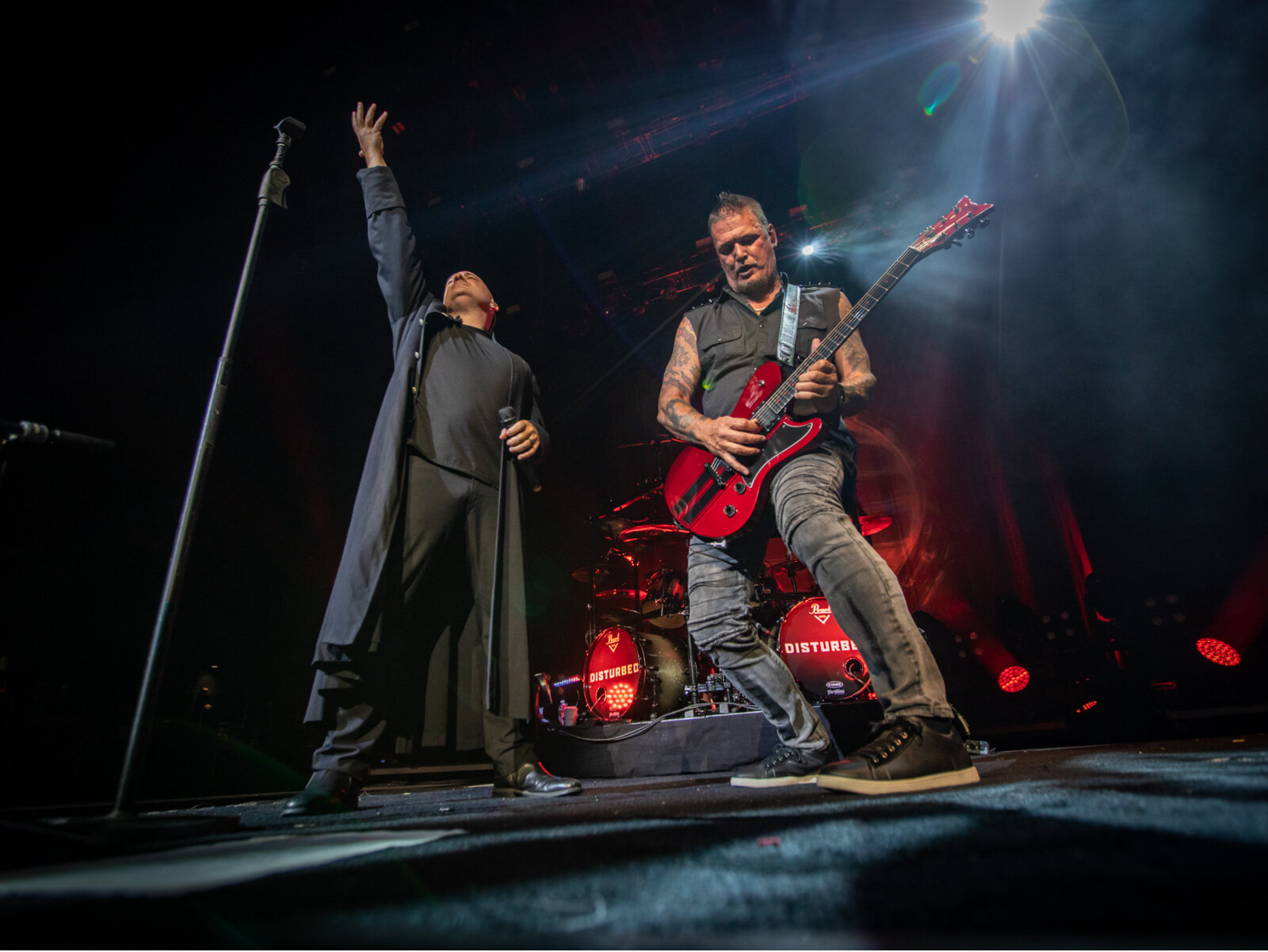 "If you went to Disturbed last night, you may have called into work since you likely were 'down with the sickness.' Disturbed finished their performance with their massive 2000 hit from their debut studio album, putting the cherry on top of a great night."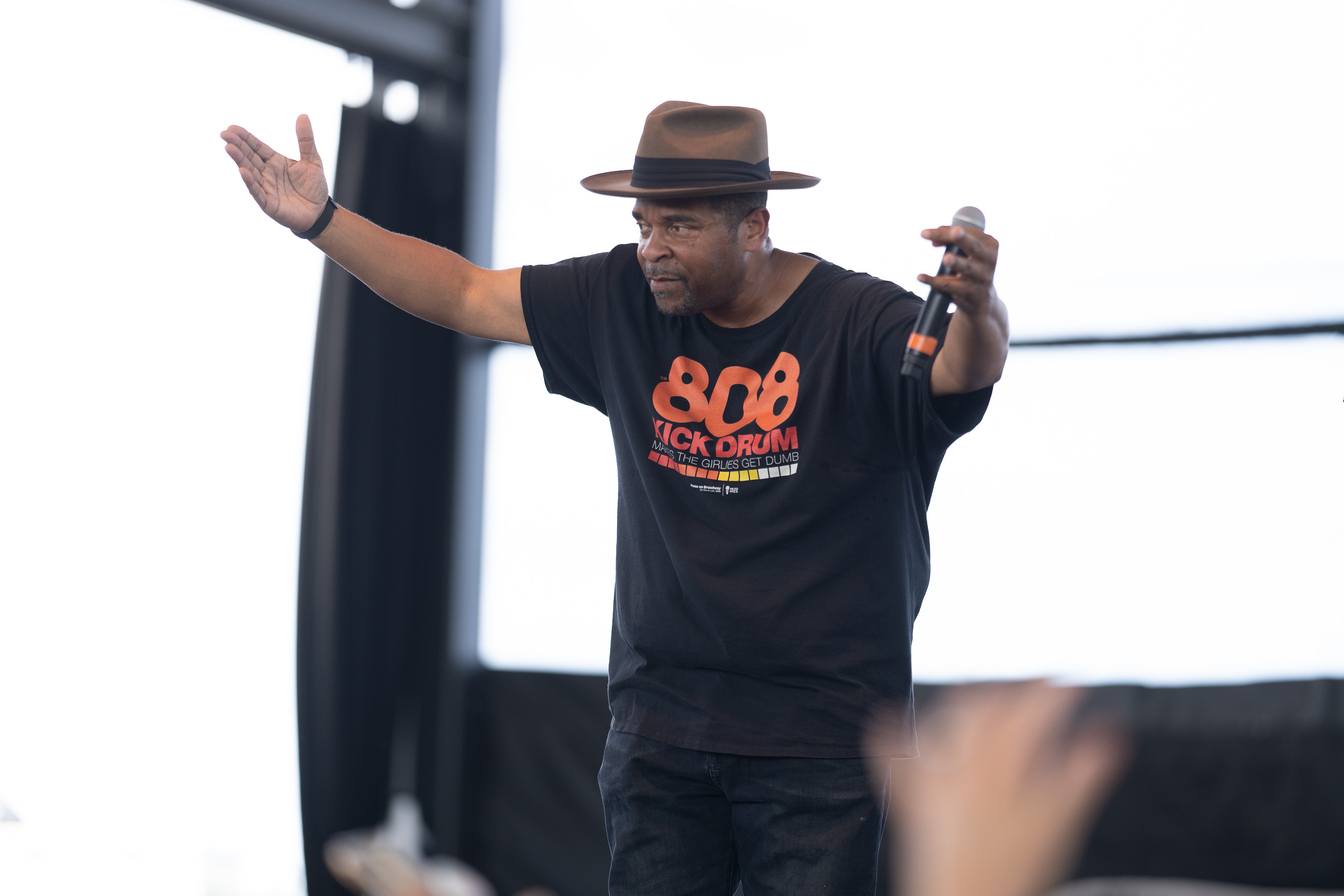 "Make no mistake: Sir Mix-A-Lot might seem like a novelty, but he's a talented rapper, and it still shows. Kudos to Ray for not mailing it in at a show like this. He had plenty of banter, spinning similar stories to 2016, and swapping 'Milwaukee' into the lyrics of 'My Posse's On Broadway.' The set list mirrored his previous festival shows, but again, who blames him – it was 3:30 pm. ... It was a bit of a tough crowd, but on a hot day, A-Lot made it hotter. If only the sun had set before the party started."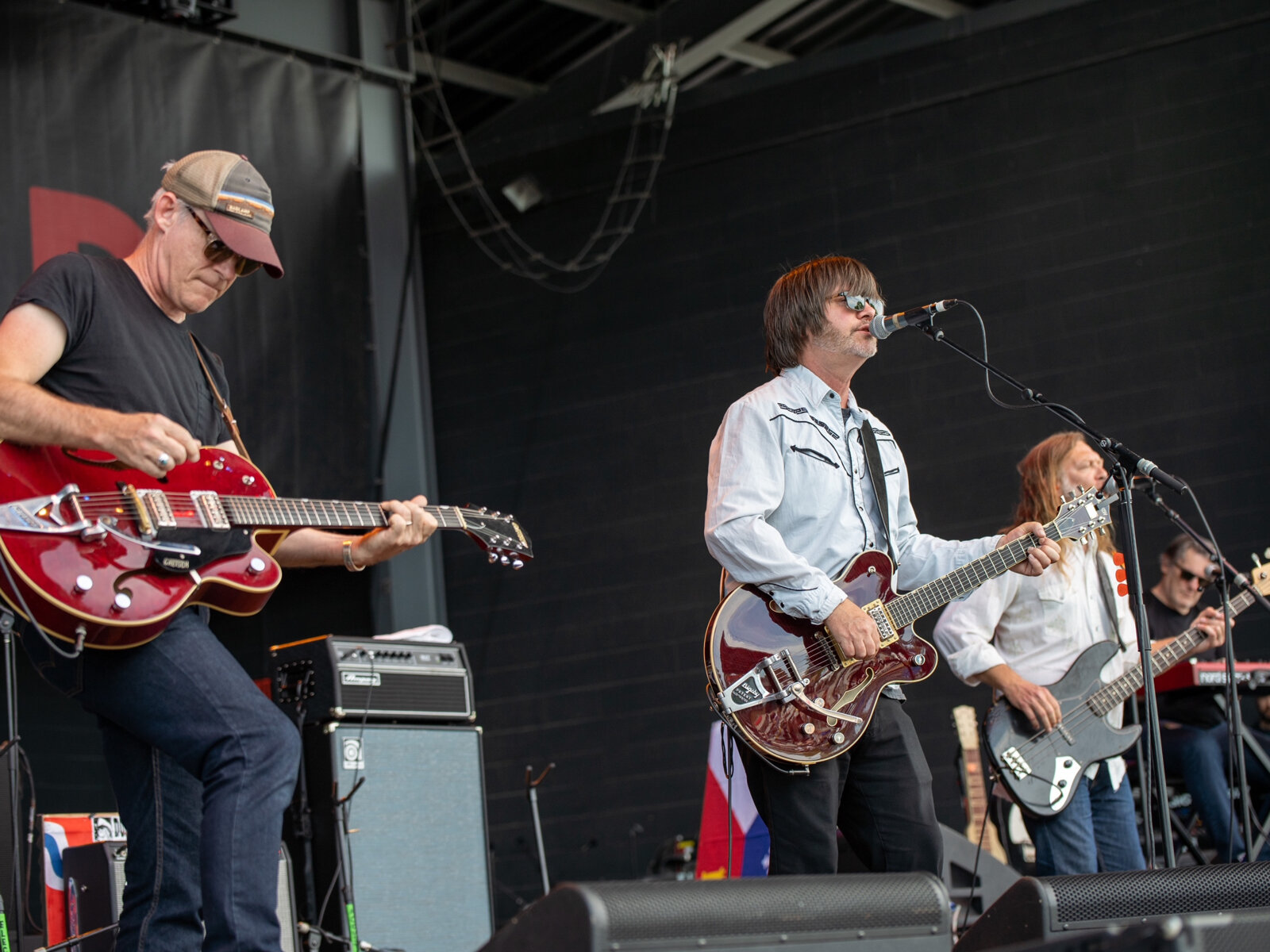 "Although it was still daylight on a steamy Thursday afternoon when Son Volt walked out onto the Briggs & Stratton Big Backyard Stage at Summerfest, the country-inflected rockers played a set that felt as intimate as if it were in a dusky club."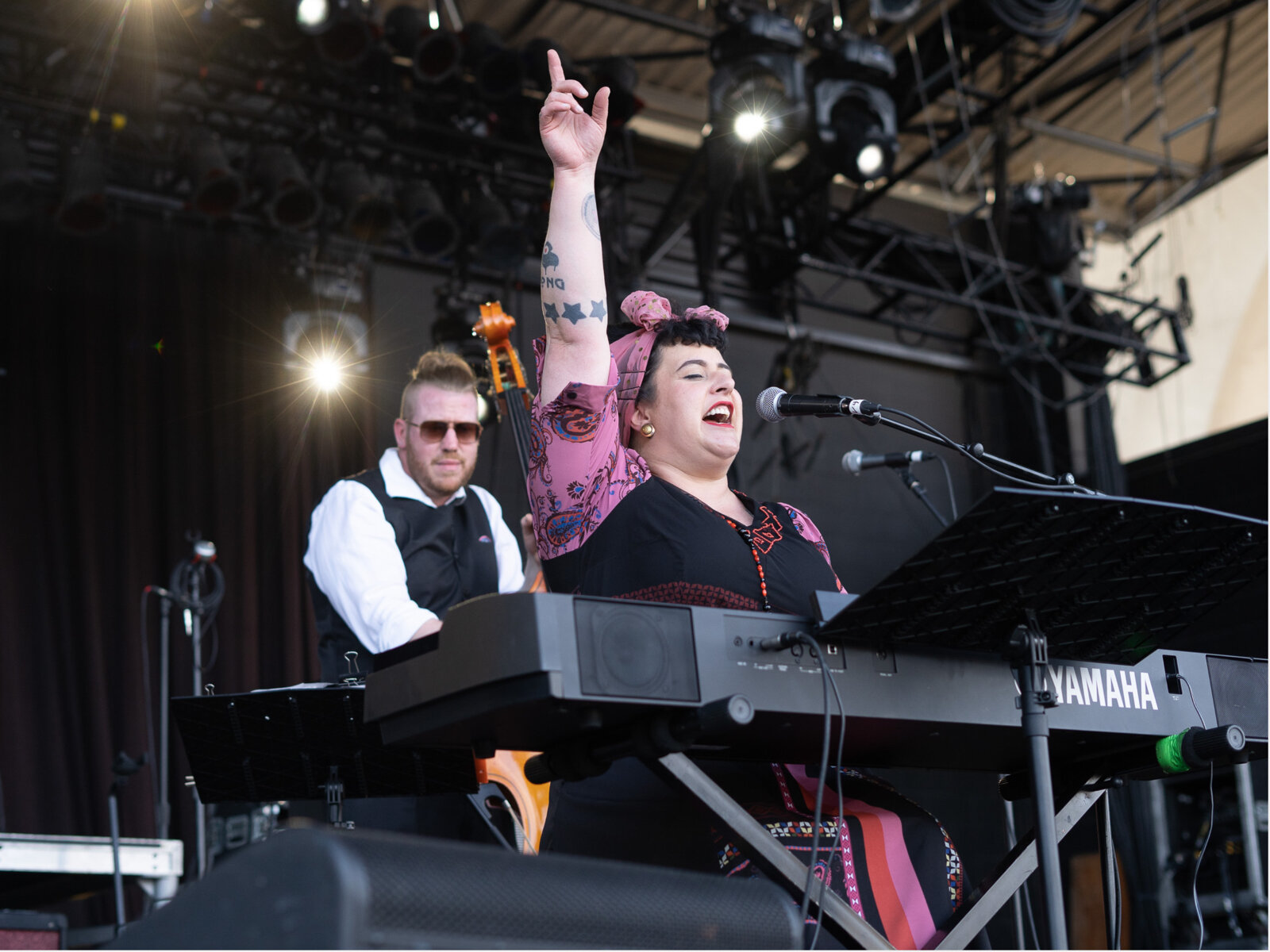 "They drew a small but passionate crowd. They have been coming to Milwaukee for 20 years and have grown quite a following over that time. This is their first time performing at Summerfest, and they definitely grew their fan base as the crowd grew as the show went on. This is a band that sticks with you once you've seen them. Summerfest would do well to bring them back next year."
Day 5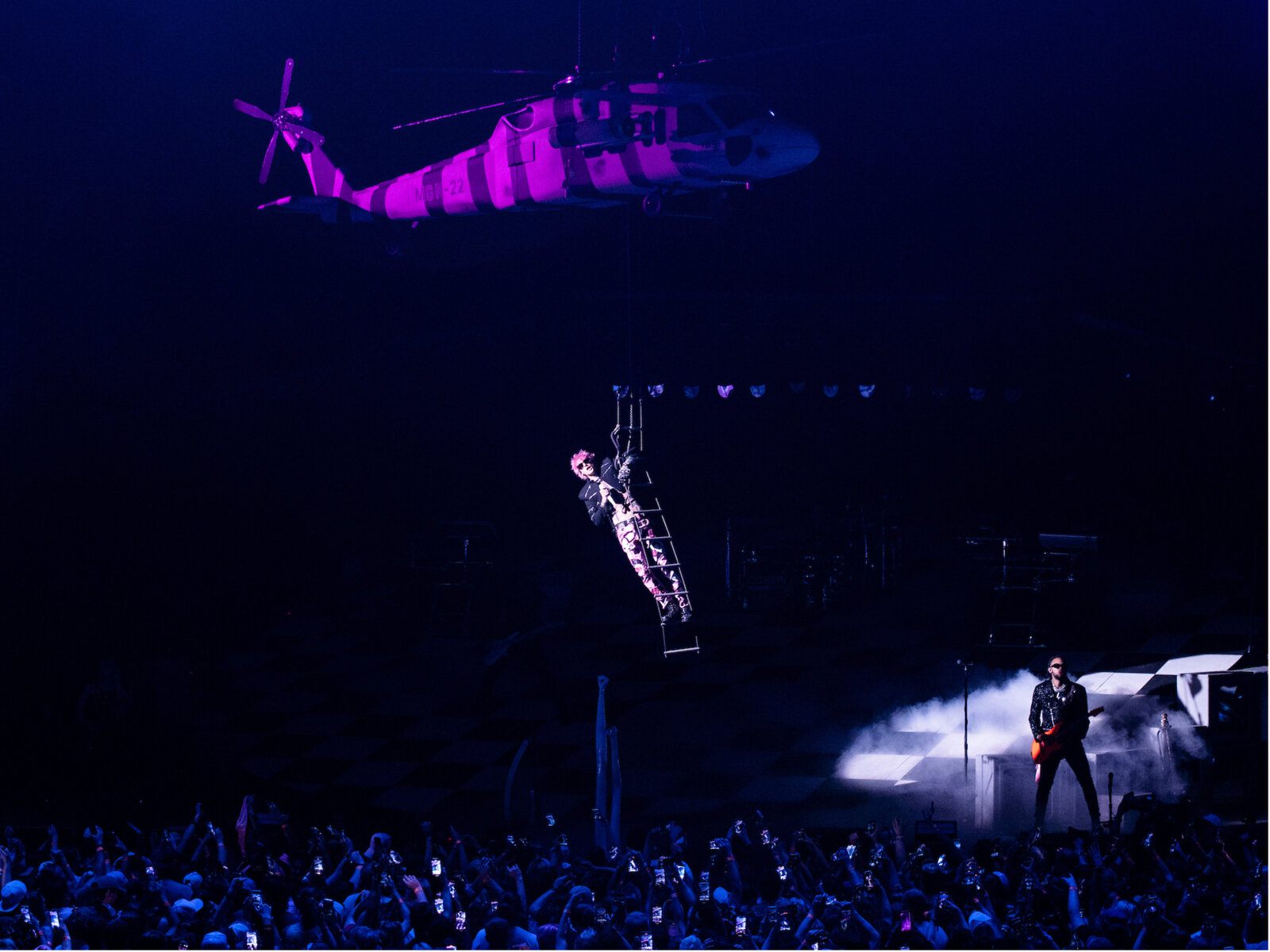 "Love him or hate him, Machine Gun Kelly knows how to entertain – crucial to keeping people coming back. Milwaukee showed a lot of love considering the Amp was filled to the brim, which hasn't been the case for some of the other shows at the venue. In fact, Kelly was excited to share some info about the night's turnout, mid-show."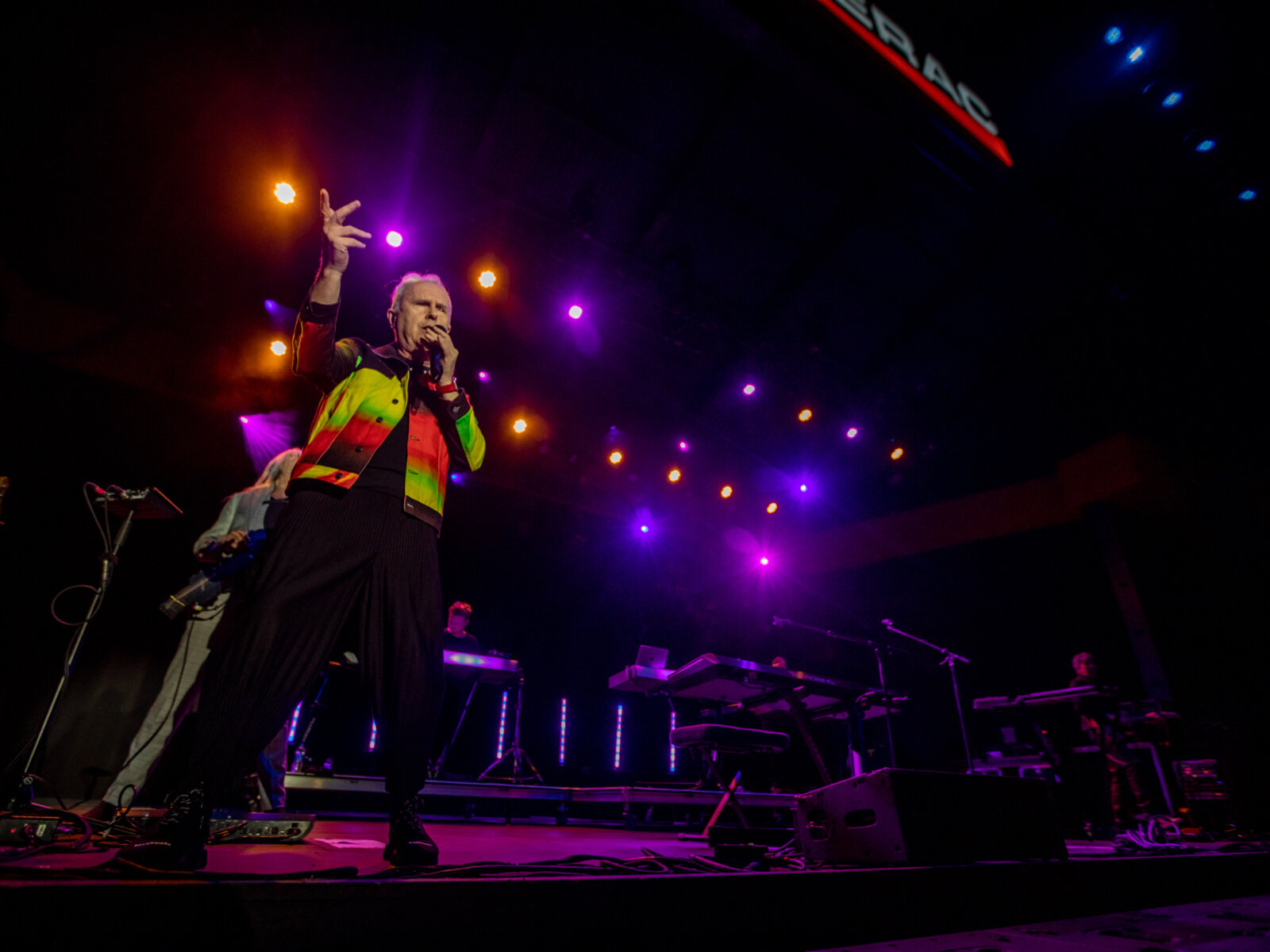 "(The 9:30 p.m. start) also meant a longer show, unlike his abbreviated seven-song set in '16. The crowd of gray haired forty and fifty somethings, myself included, soaked it in. The guy in front of me recorded the whole show on a camcorder – yes, a camcorder. Why, I don't know. It felt perfect, though."
Day 6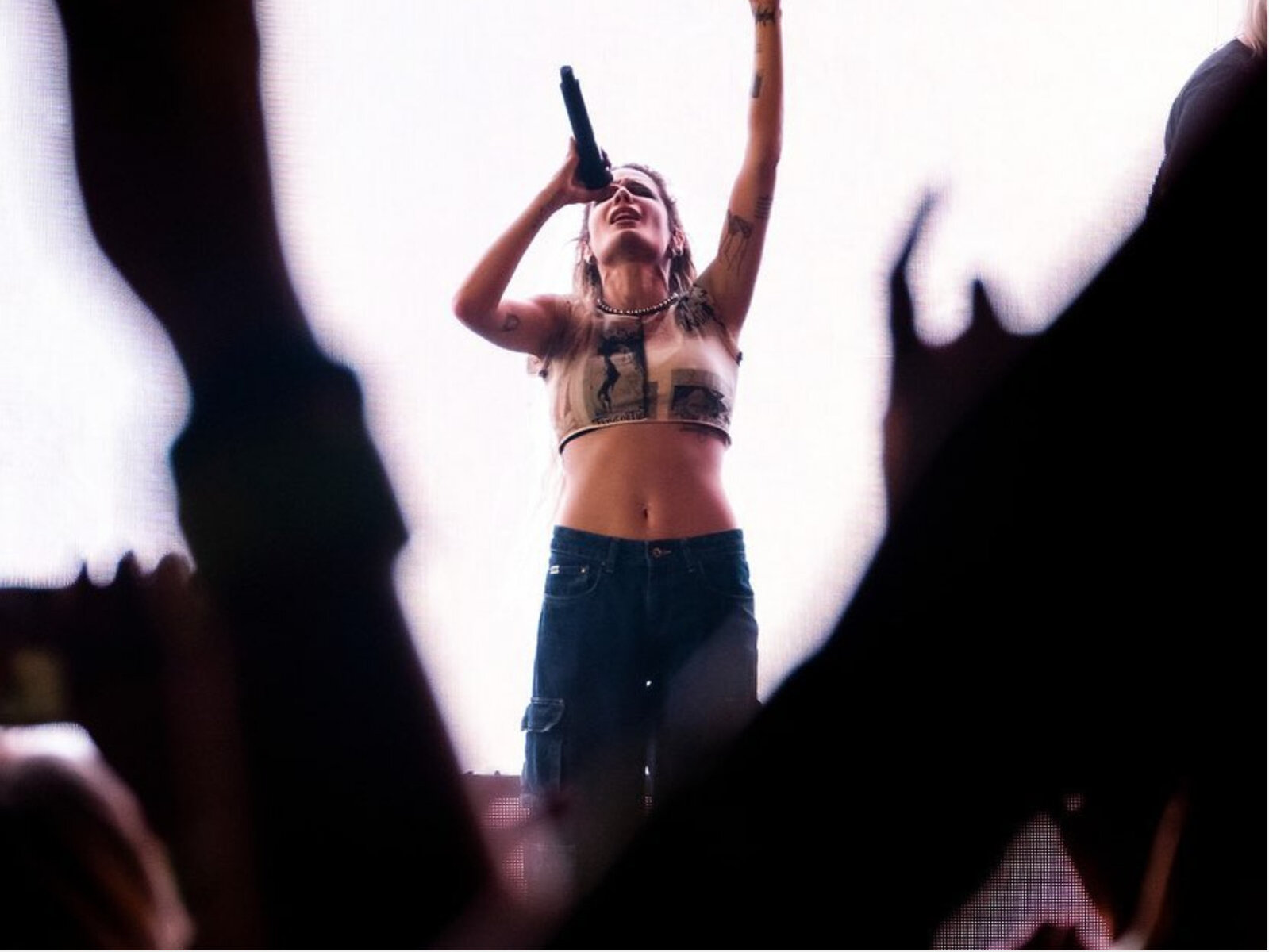 "'What matters more in a story,' asked the stage's giant tilted screen at the start of the show, 'if it's good or if it's true?' Making her first return to Milwaukee since 2018, Halsey's set answered that question with a resounding 'Why not both?' for the next two hours."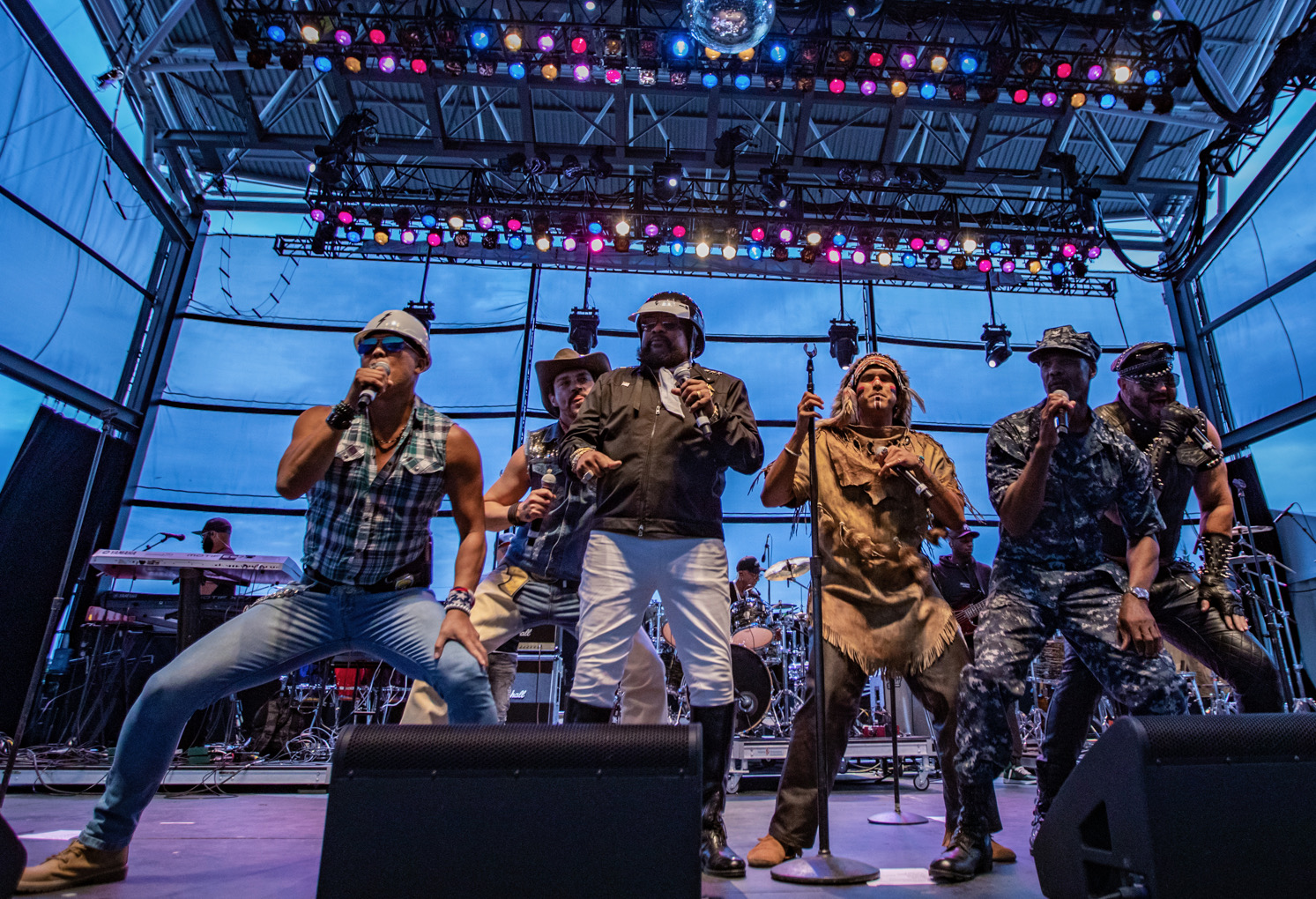 "I went to the Village People's concert tonight to witness, for myself, what I expected to be a melange of disco, campy performance, gay culture, stereotypes and arm spelling after a lifetime of hearing their songs everywhere from my middle school roller rink to presidential campaign trails to that episode of 'The Office' (Season 6; episode 13). And what I expected is exactly what happened. There were surreal moments, but there were no surprises. There were disappointments – the 'Native American' character has to go. But mostly there were 65 minutes filled with joy – and occasionally a little 'huh,' mostly due to the dance moves."
Day 7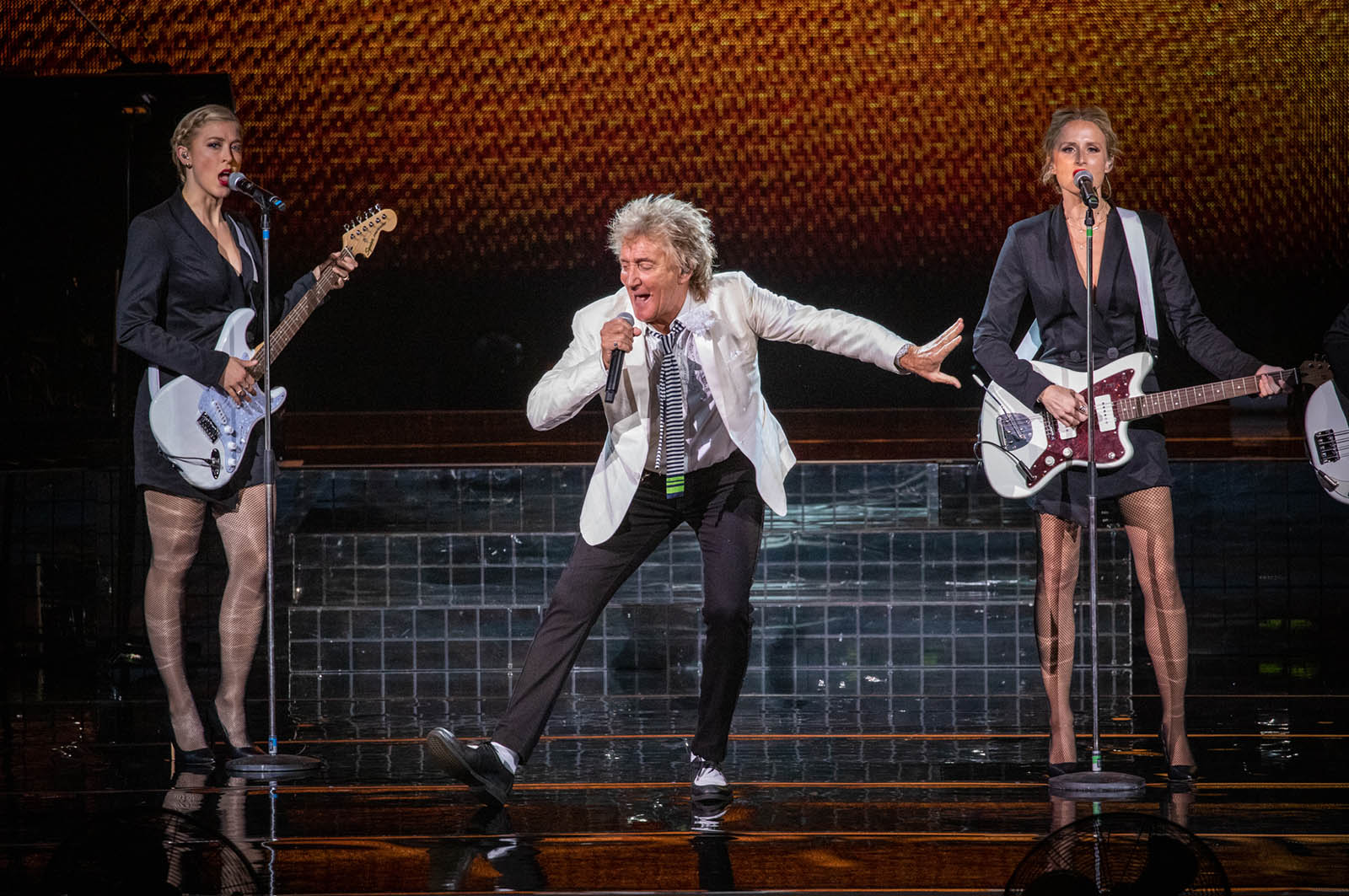 "From his early Mod days to the great rock and roll records by The Faces and with The Jeff Beck Group to his solid solo records of the mid '70s to his chart-topping records of the late '70s to his brief forays into disco and the standards songbook, Stewart is among the key figures in the classic rock pantheon. Even if you don't love everything he's done, you probably love some of it. At age 77, Stewart still looks spry and, honestly, the same as he has for years. He's an affable showman, bantering with the audience and kicking soccer balls into the crowd."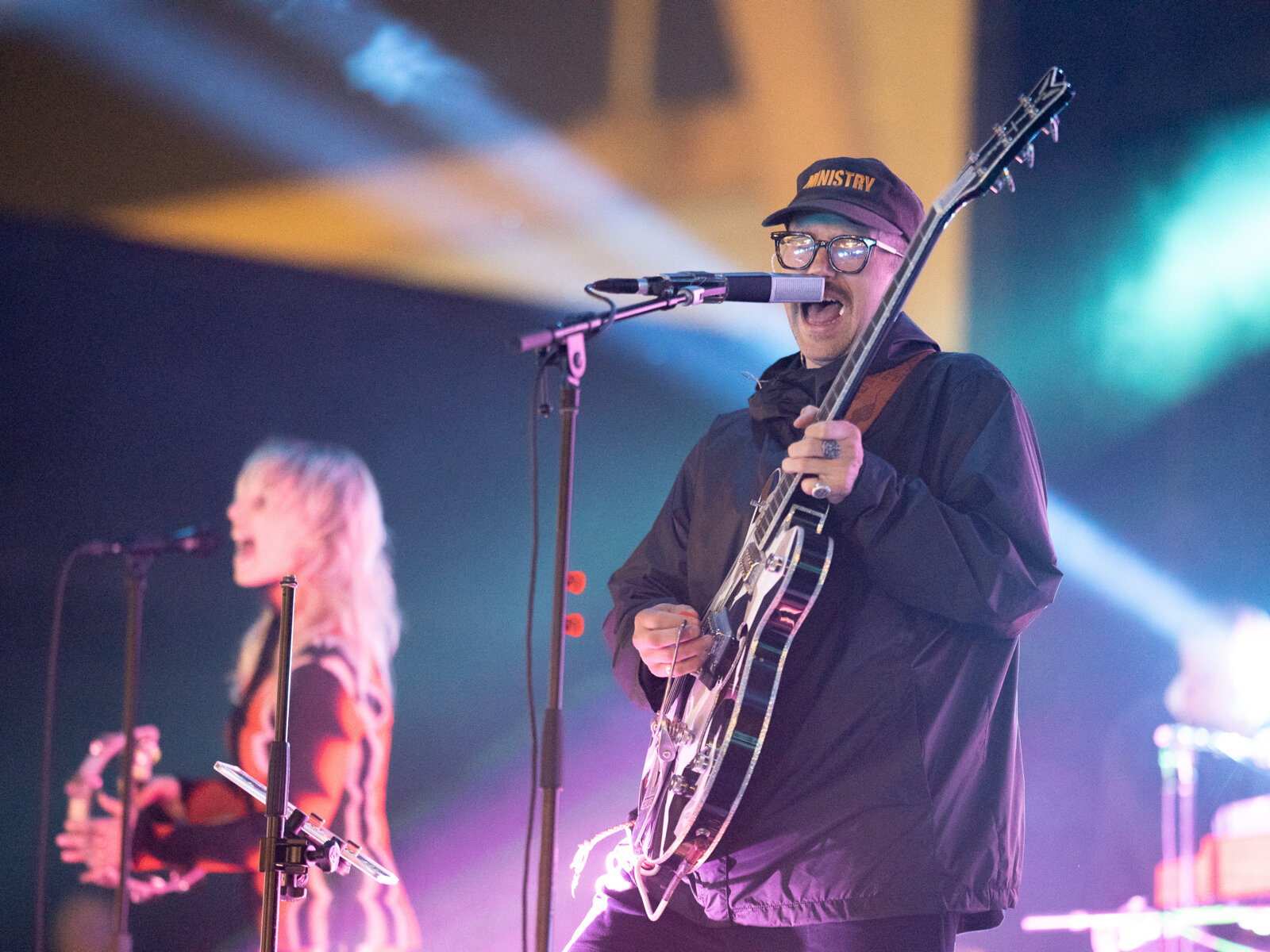 "Portugal. The Man was Portugal. The Life of the Party on Thursday night at Summerfest, rocking out an unpredictable set in front of a rip-roaring crowd and capping off a magnificent (if a little muggy) night of vibes at the Miller Lite Oasis."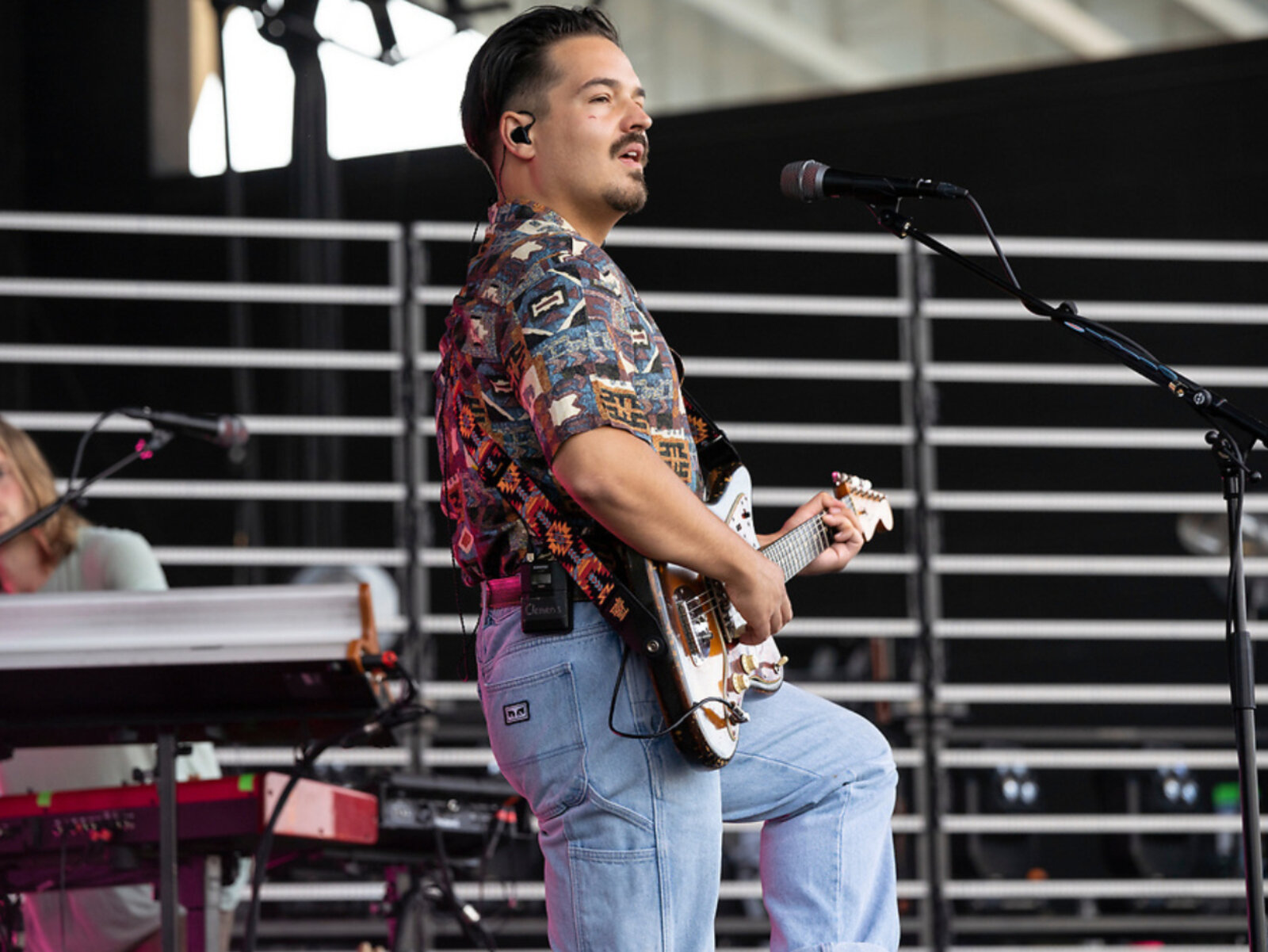 "The German folk duo made up of Clemens Rehbein and Phillipp Dausch first went viral with their first single "Stolen Dance" in 2013. It is a great song – but their performance here in Milwaukee showed their versatility as musicians, and it wouldn't be a surprise if the people who came just to see just that hit left with their entire discography downloaded to their Spotify."
Day 8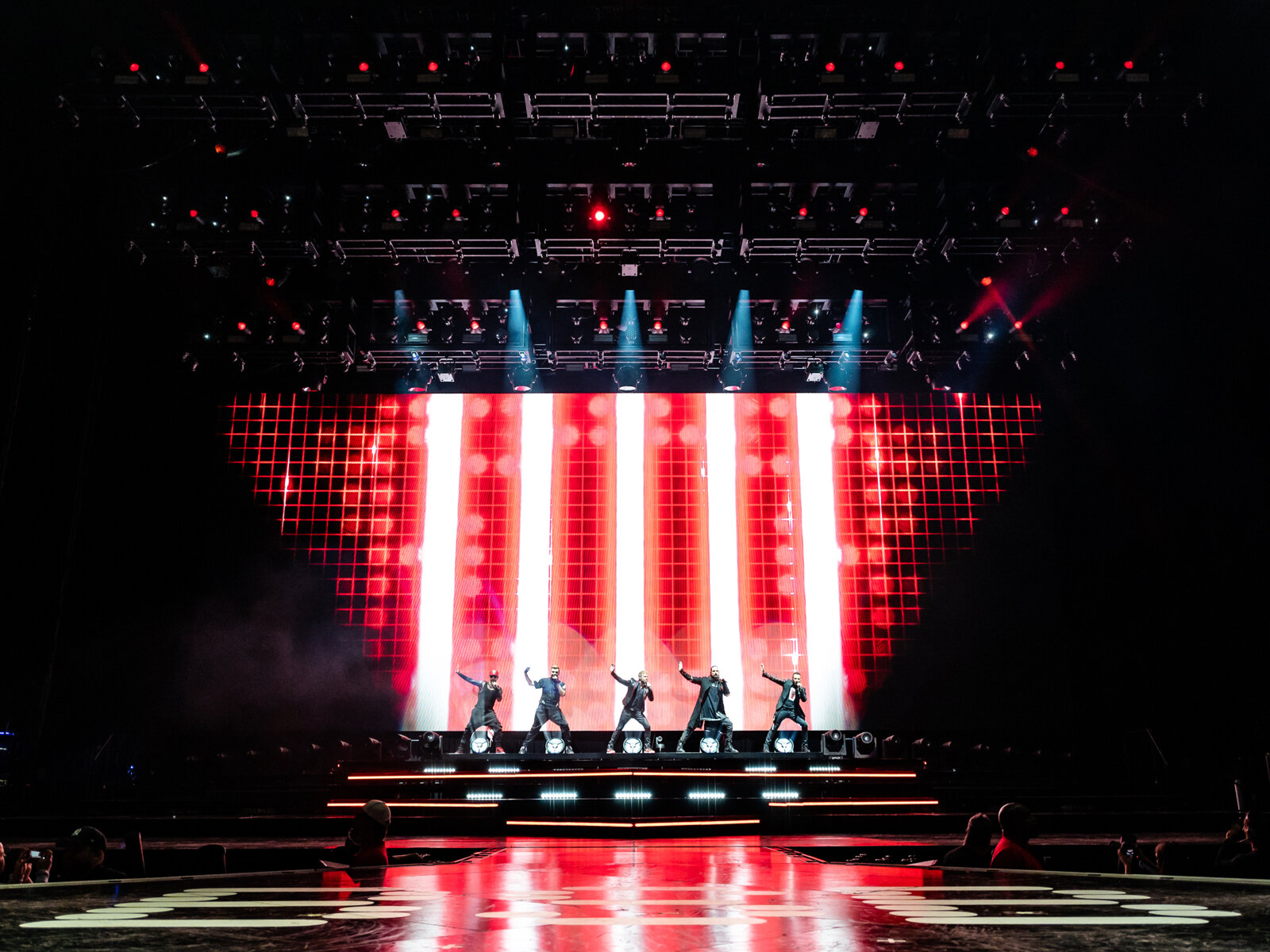 "Sure, time's taken its requisite toll on some of the group's dance moves and voices – but if Friday was any indication, Backstreet Boys still know how to rock fans' (and even jaded concert reviewers') bodies right."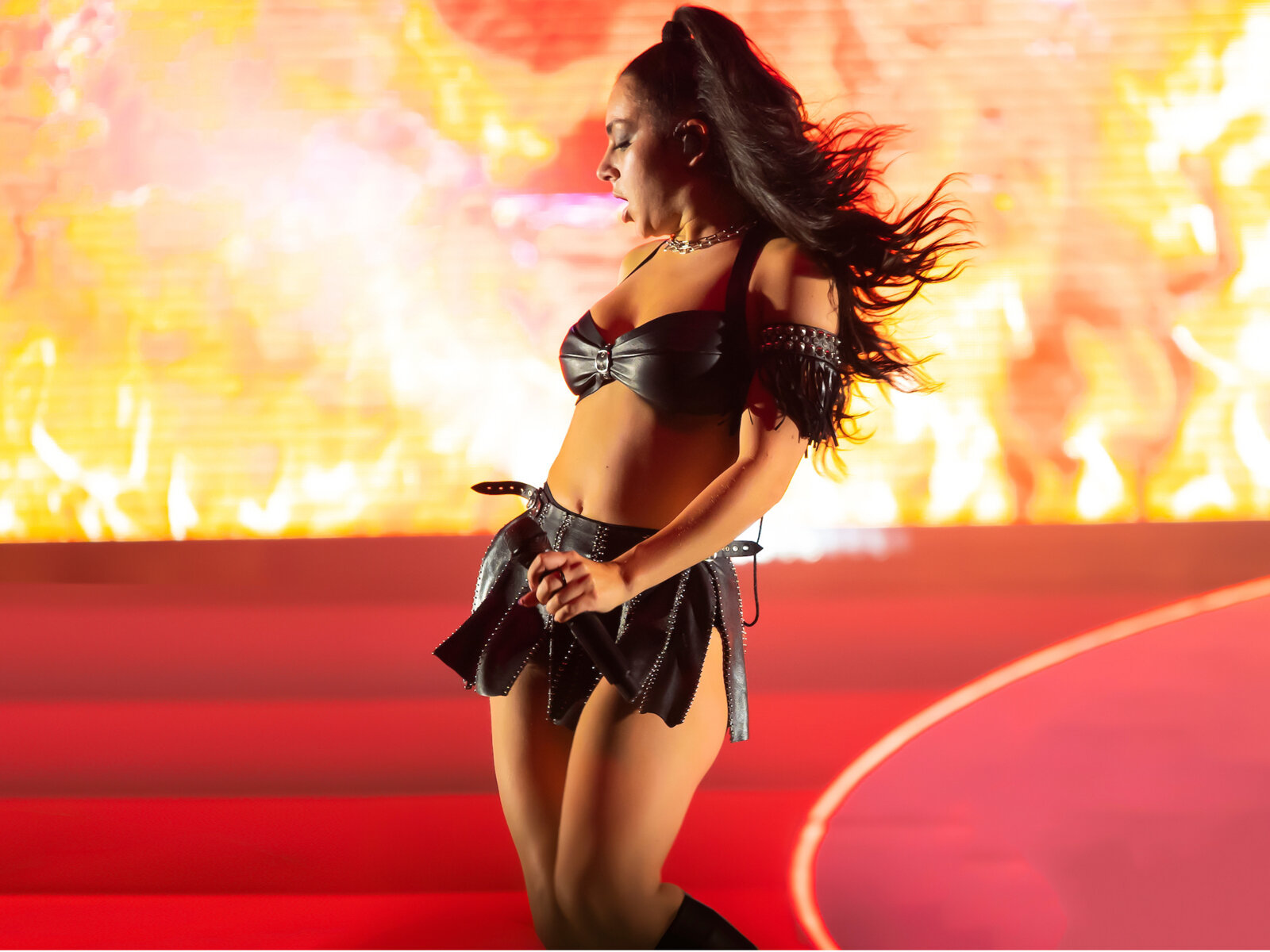 "It was a short set compared to the other later slots on the grounds, running just over an hour, but that time was jam-packed. It almost felt like running a marathon that finished with a strong sprint at the end. And yet, for a show that called for so much movement and dancing, it was surprising that the stage kept seats in the front section and didn't open it up for a pit. A little strange – though the crowd didn't seem to mind too much."
Day 9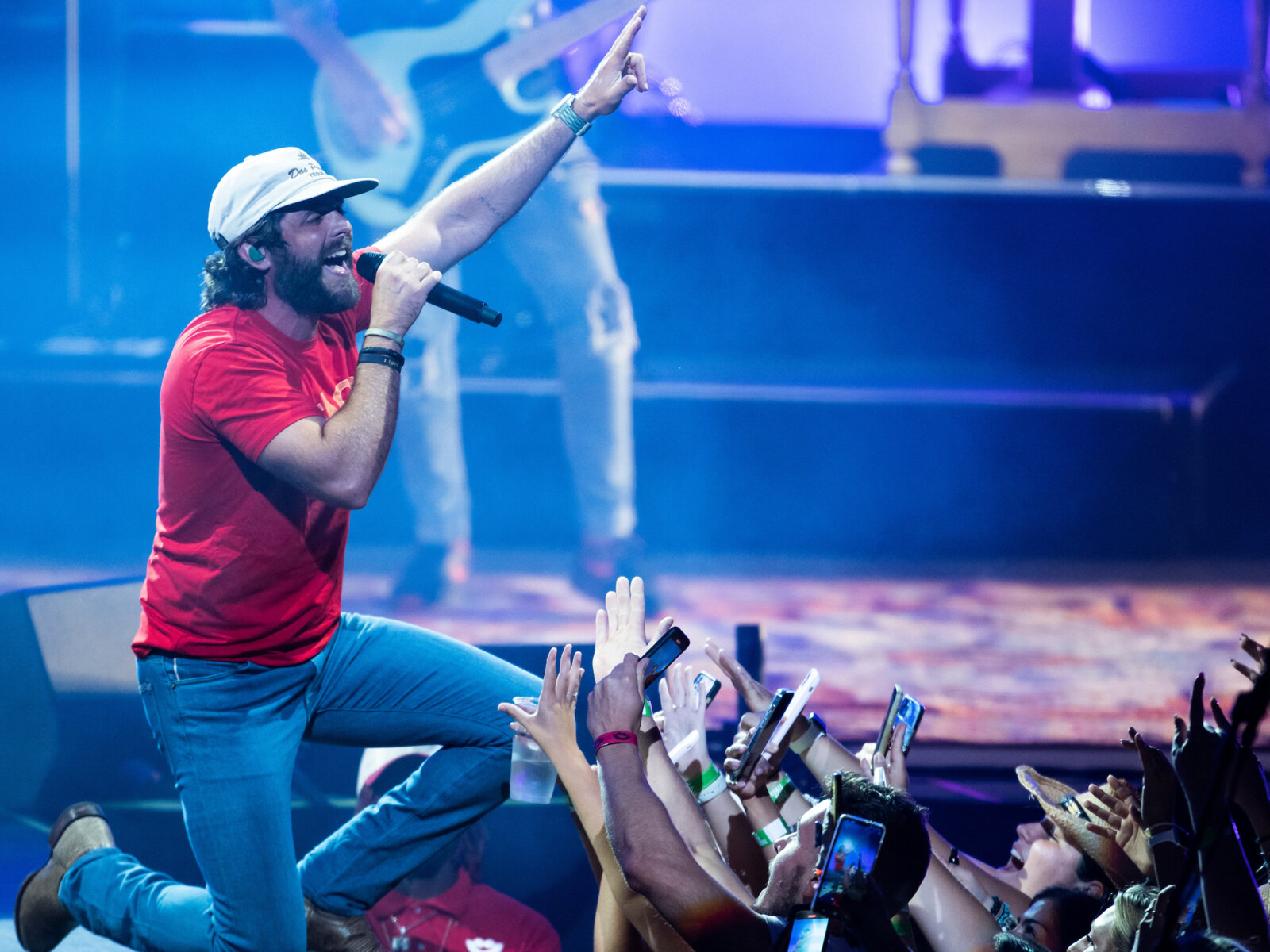 "Last time Rhett played the Big Gig, he opened up the 2019 festival. This time around, he was tasked with bringing it to a close – and bringing the house down on its final night. According to the many country fans in attendance: Mission accomplished, starting right from the top with 'Craving You.'"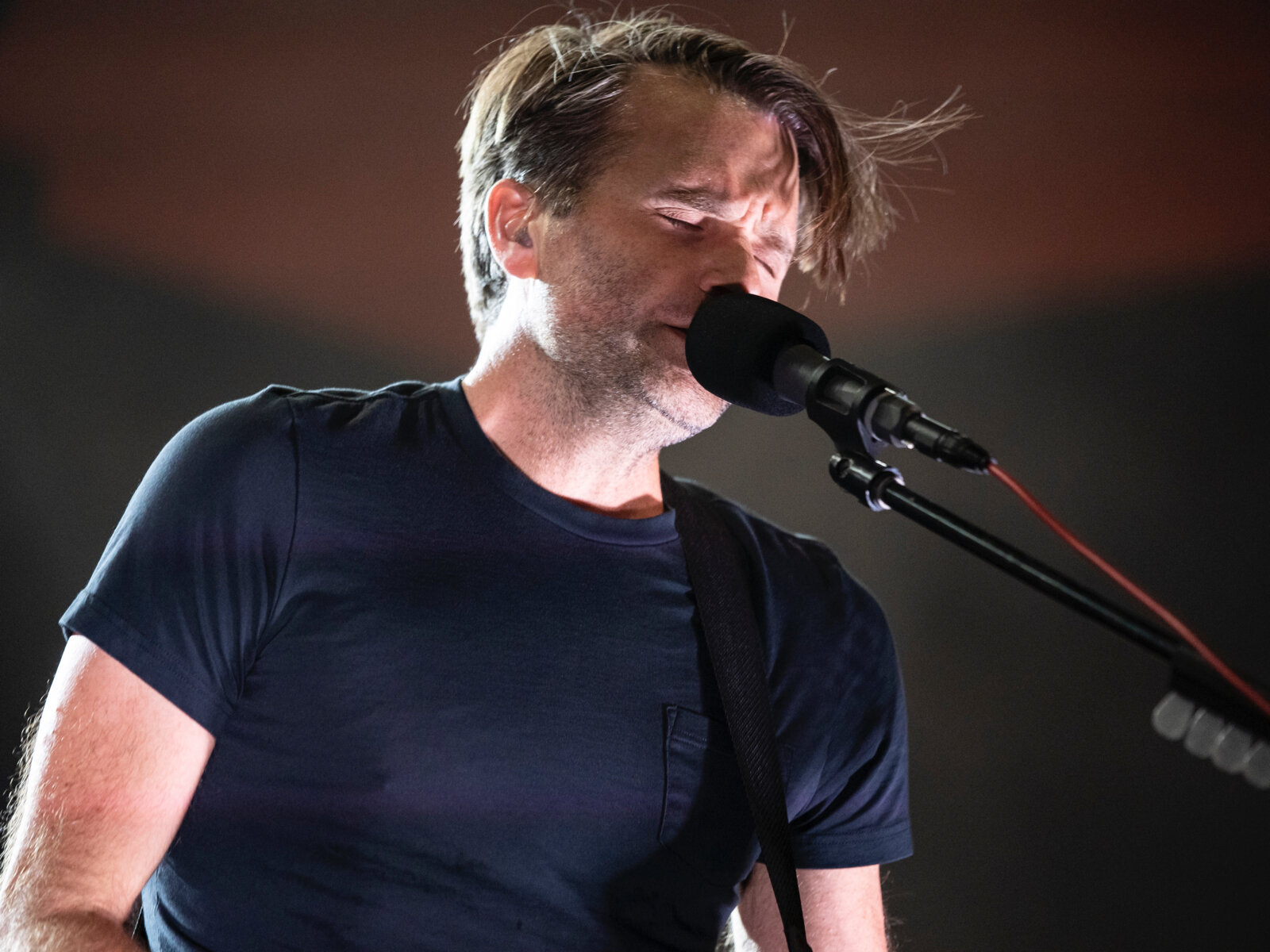 "Their performance showcased a treasure trove of gems, including fan favorites from albums that span over two decades. But frontman Ben Gibbard and his bandmates also delivered fresh takes, well-executed experimentalism and a few new songs during their memorable 90-minute set."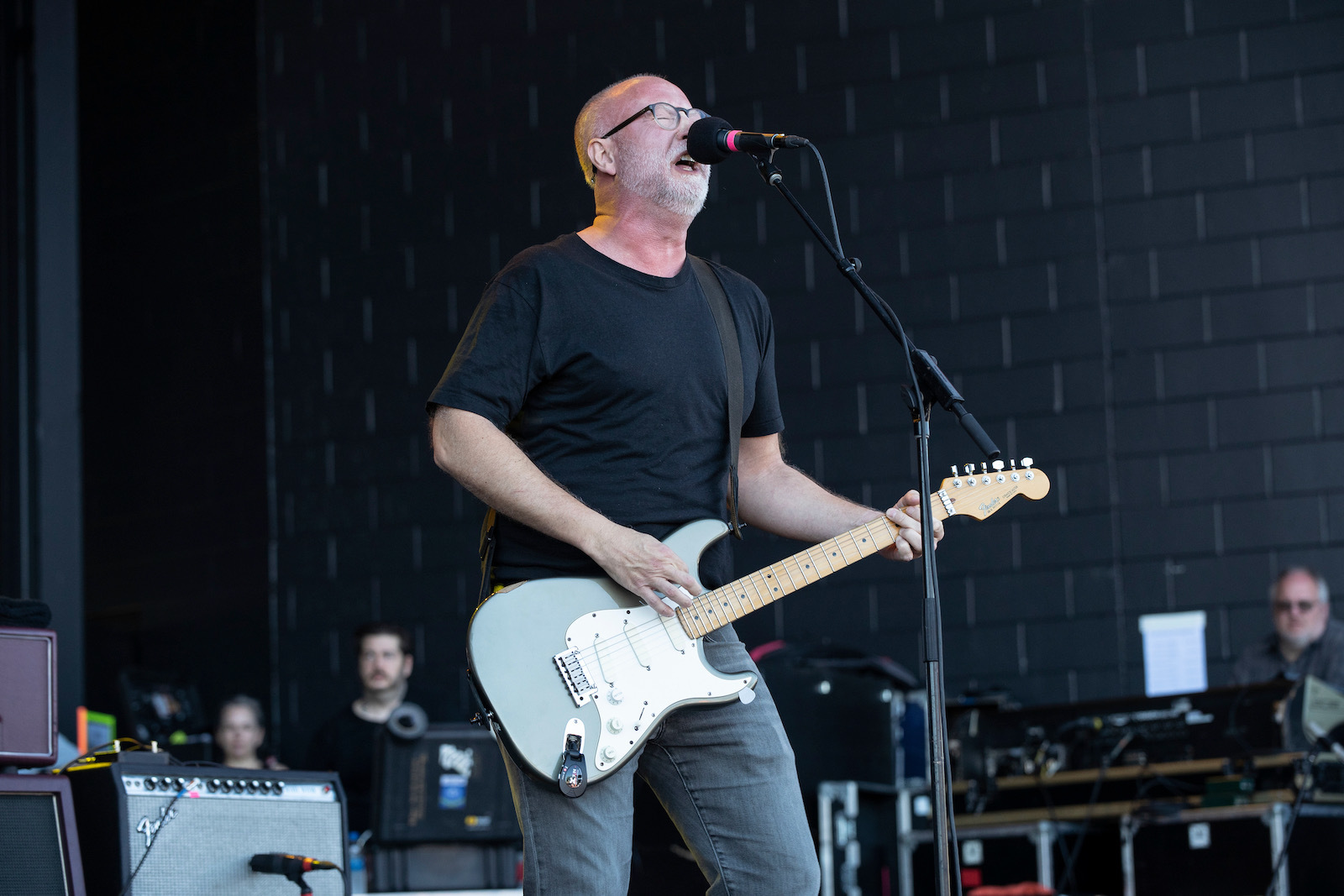 "Mould – who had been touring Europe solo electric – played Summerfest with a guitar player and drummer (as well as a surprise visit from Ben Gibbard from Death Cab for Cutie during the final song). The trio was eerily reminiscent of Husker Du (Mould, Greg Norton and the late Grant Hart). With closed eyes it sounded like what I imagined they sounded like 35 years ago when they gigged at Century Hall on Milwaukee's East Side."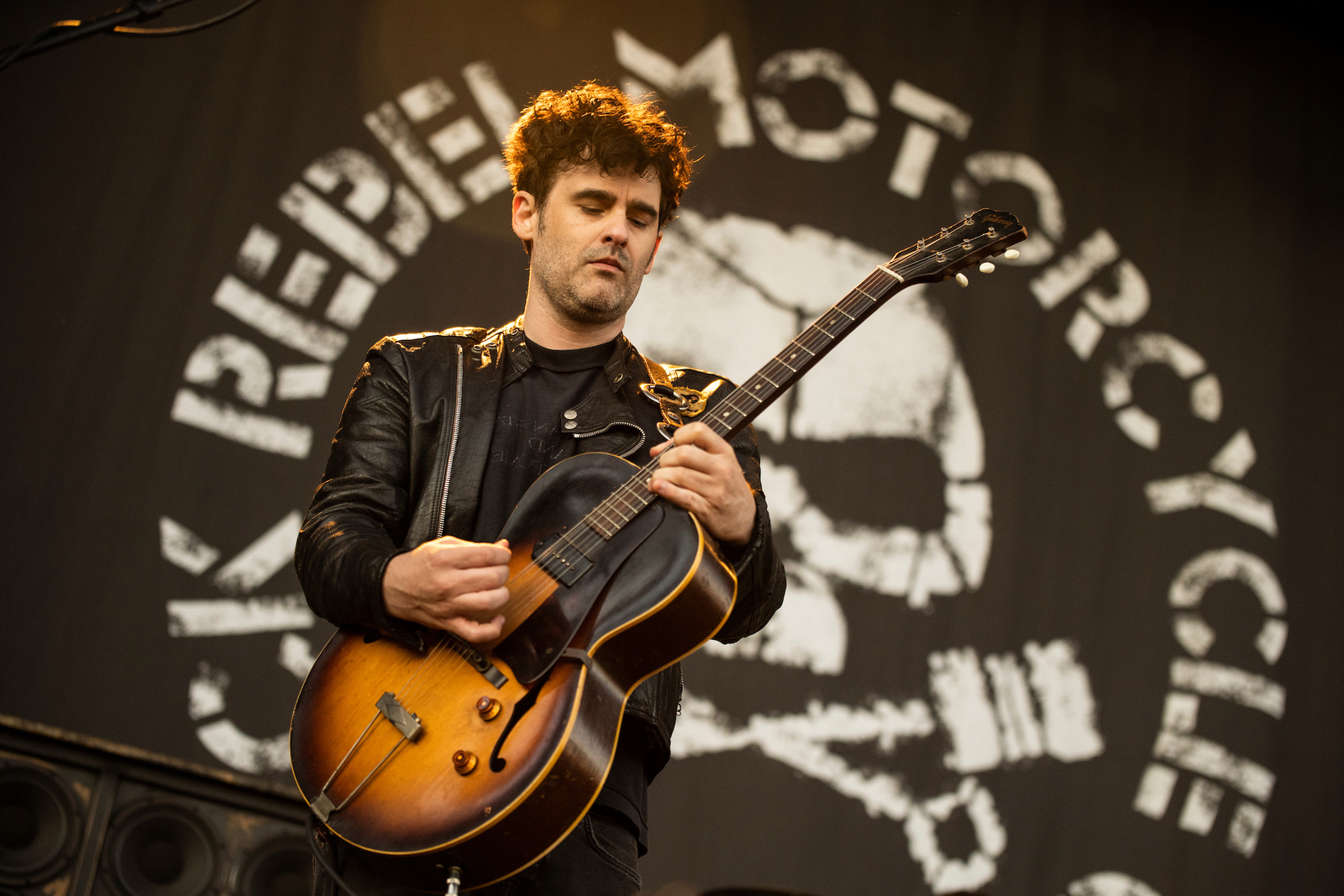 "I'm thrilled that I could see BRMC at Summerfest in this kind of setting. Between Hayes and Been, there hasn't been a ton of turnover or drama in this lineup (unlike BJM). Just consistent, bad-ass rock and roll. And that's exactly how I liked it tonight."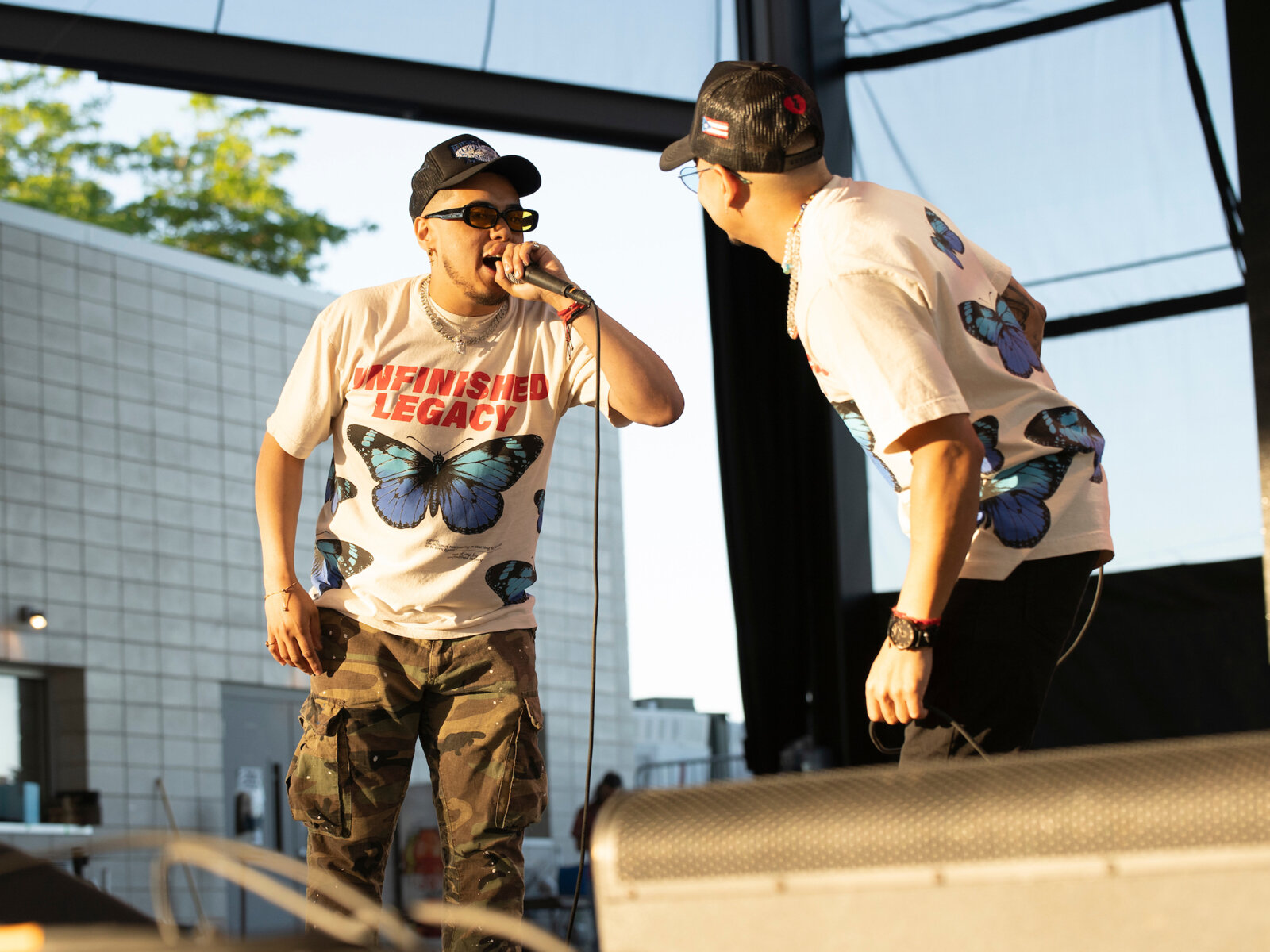 "I was happy with the show – and not just because of the performances I was there to see. Reflecting before the night was over, I realized the stage's lineup was a perfect example of why we are so lucky to have Summerfest right in our backyard. The stage went from a Phish cover band called Phun, to a reggaeton duo, then to rap – an eclectic variety of sound, all over just four hours. Throught it all, different fans shuffled in and out of the pavilion area, happy to hear the music and dance whether they knew the artists playing on stage or not."