Fifteen minutes before his 3:30 p.m. time slot, Bob Mould wandered on stage to check his mic. He was so nonchalant – not to mention dressed in his usual attire of jeans and a black T-shirt – that few fans waiting for the show to begin even noticed.
But from the moment he returned to the stage to perform his hour-plus set, he was anything but casual. Instead, the 61-year-old rocker powered through 22 songs, often only pausing for a second or two between tunes. But the few words that came out of his mouth were warm and positive – he complimented the weather, he intro'd the band, he said thank you a few times – and made it perfectly clear Mould was engrossed but not aloof.
Mould performed tunes from his early days with Minneapolis punk band Husker Du to his '90s alternative band Sugar to cuts from his prolific solo career. When playing, Mould never stopped moving, from nodding his head to playing his Stratocaster like a man possessed. And the more he played, the more energetic he became until he was sweaty and red-faced during his final song.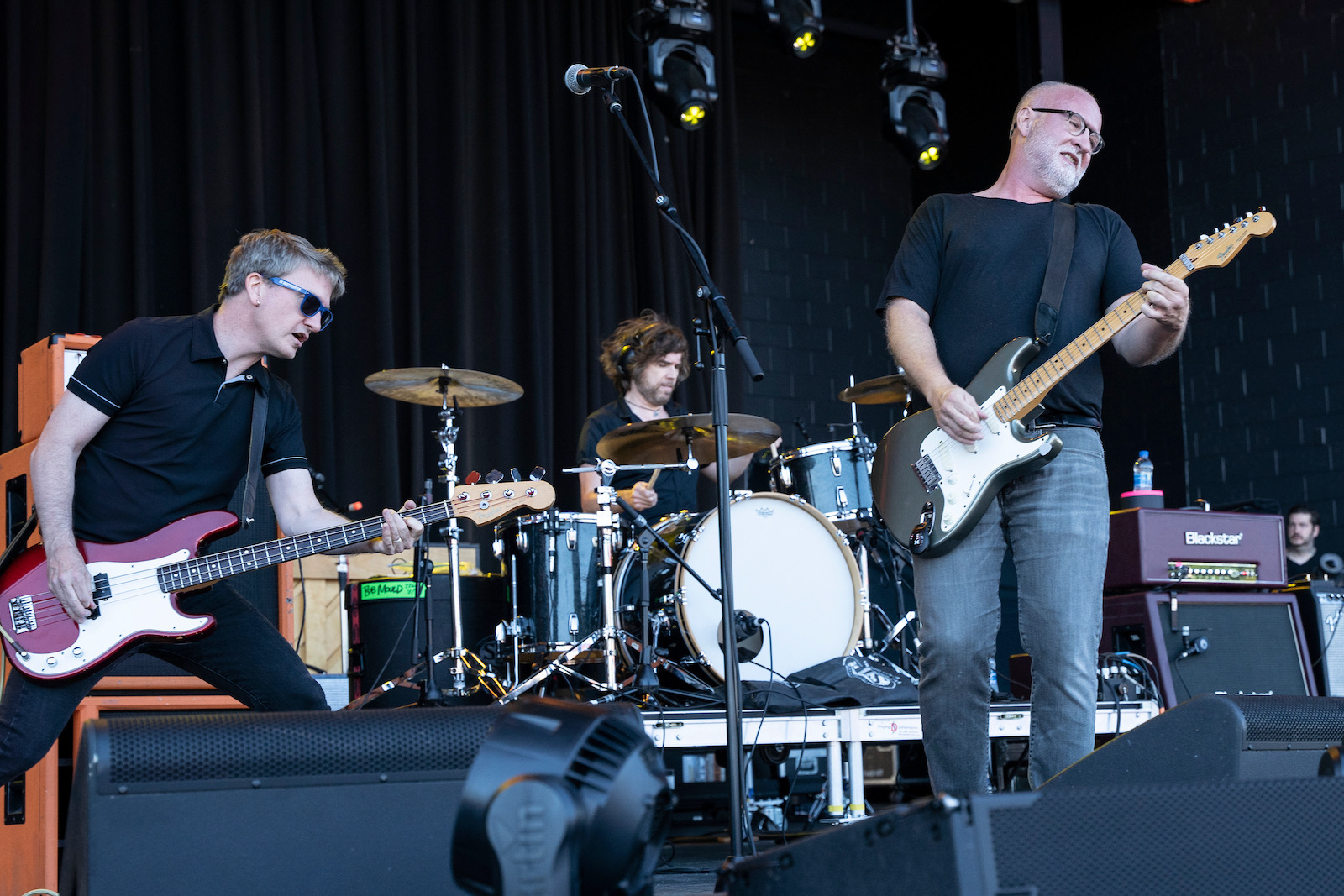 Mould's versatile song crafting continues to be one of his strong points. He is a masterful writer within numerous genres who can burn down the barn and then melt your heart a few minutes later. Such was the case during the show when he easily transitioned from "Hardly Getting Over It" – an emotive ballad about aging and loss – to the angry AF "Hate Paper Doll."
The mood diversity of his songs reflects aspects of his personal life. Mould spent the first decade of adulthood trying to fit into the straight-white-male punk rock scene, all the while hiding his homosexuality until the early 1990s. However, in doing so, Mould was able to harness feelings of both anger and loneliness that translated into powerful songs, some of which confused his hardcore punk fans. (Yeah, I'm talking about you, "Too Far Down.")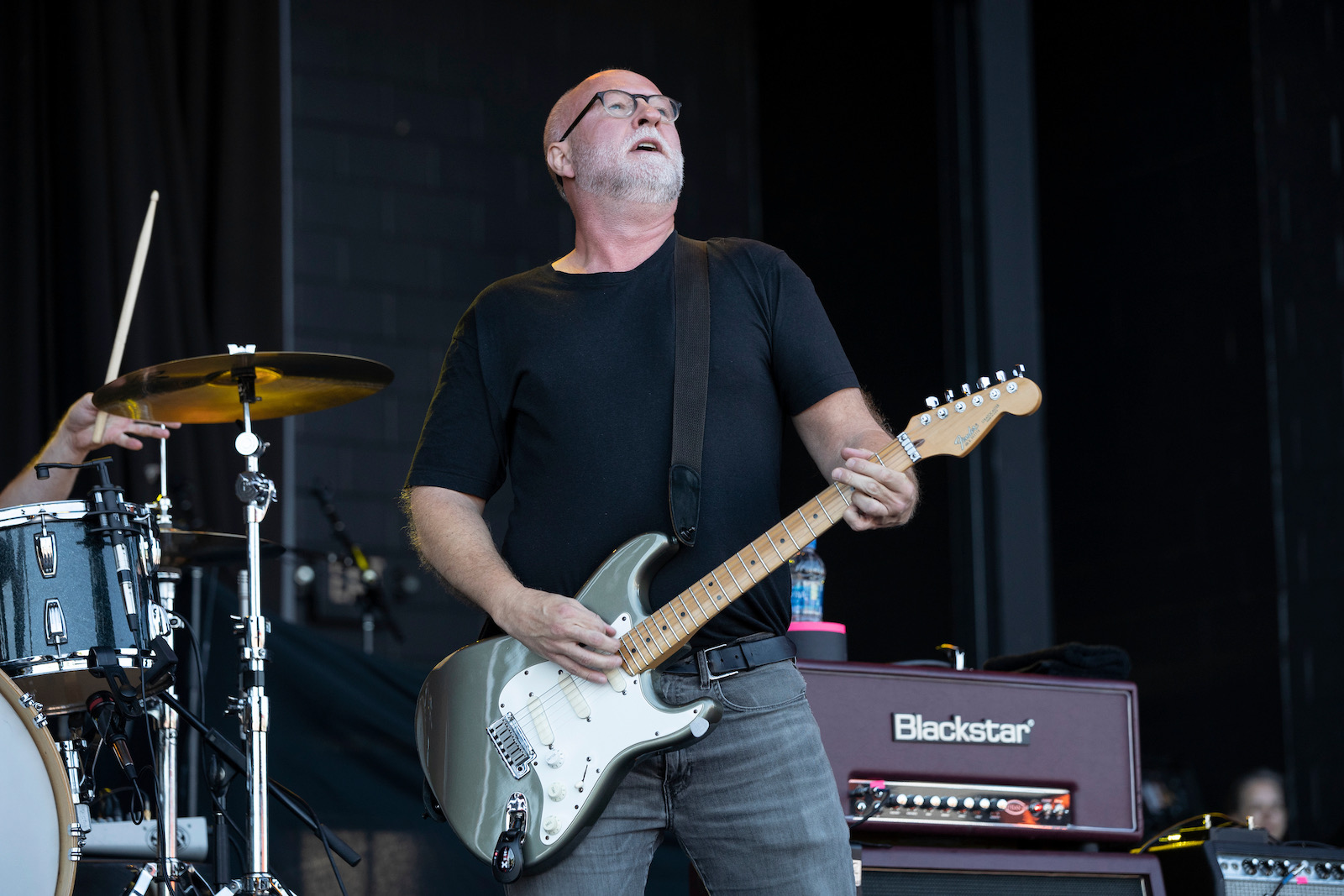 Other high points of today's Summerfest set included Husker classics "Flip Your Wig," "I Apologize" and "Makes No Sense At All" along with his solo hit "See A Little Light" and Sugar's "If I Can't Change Your Mind."
Mould – who had been touring Europe solo electric – played Summerfest with a guitar player and drummer (as well as a surprise visit from Ben Gibbard from Death Cab for Cutie during the final song). The trio was eerily reminiscent of Husker Du (Mould, Greg Norton and the late Grant Hart). With closed eyes it sounded like what I imagined they sounded like 35 years ago when they gigged at Century Hall on Milwaukee's East Side.
At first, the 3:30 p.m. time slot seemed early for the still-riotous punk troubadour. And yet, there was something satisfying about experiencing such an incredibly powerful concert before 5 p.m., with the entire evening yet to unfold.
Set List:
The War
Flip Your Wig
I Apologize
Hoover Dam
Stand Guard
Siberian Butterfly
Sinners and Their Repenters
The Descent
Forecast of Rain
Next Generation
See A Little Light
Never Talking To You Again
Hardly Getting Over It
Hate Paper Doll
Celebrated Summer
Voices In My Head
If I Can't Change Your Mind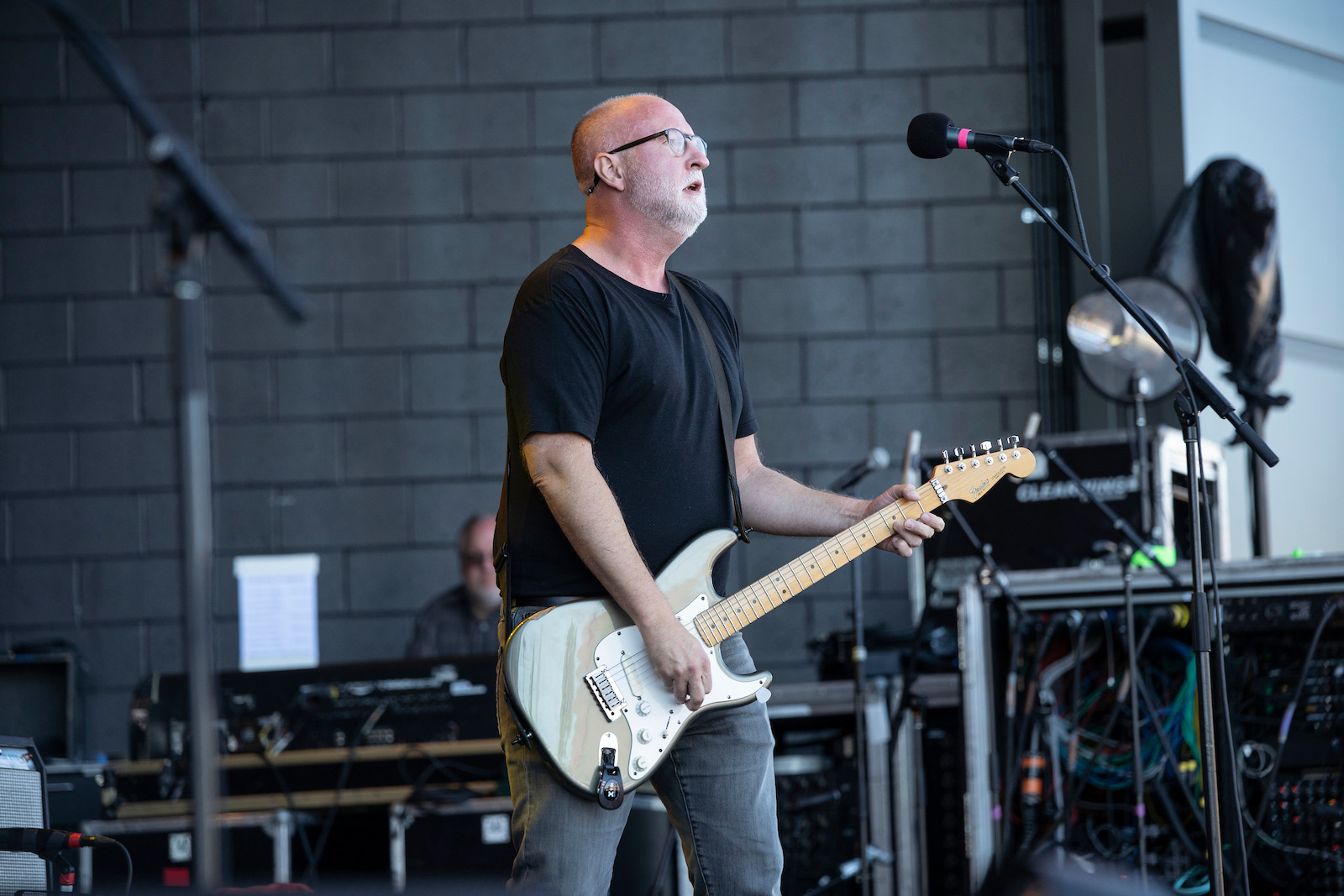 The Ocean
Black Confetti
Something I Learned Today
Chartered Trips
Makes No Sense At All (Featuring Ben Gibbard from "Death Cab For Cutie")

Molly Snyder started writing and publishing her work at the age 10, when her community newspaper printed her poem, "The Unicorn." Since then, she's expanded beyond the subject of mythical creatures and written in many different mediums but, nearest and dearest to her heart, thousands of articles for OnMilwaukee.

Molly is a regular contributor to FOX6 News and numerous radio stations as well as the co-host of "Dandelions: A Podcast For Women." She's received five Milwaukee Press Club Awards, served as the Pfister Narrator and is the Wisconsin State Fair's Celebrity Cream Puff Eating Champion of 2019.